Tight Ropes, Tan Lines, and Hot Pants, Oh My!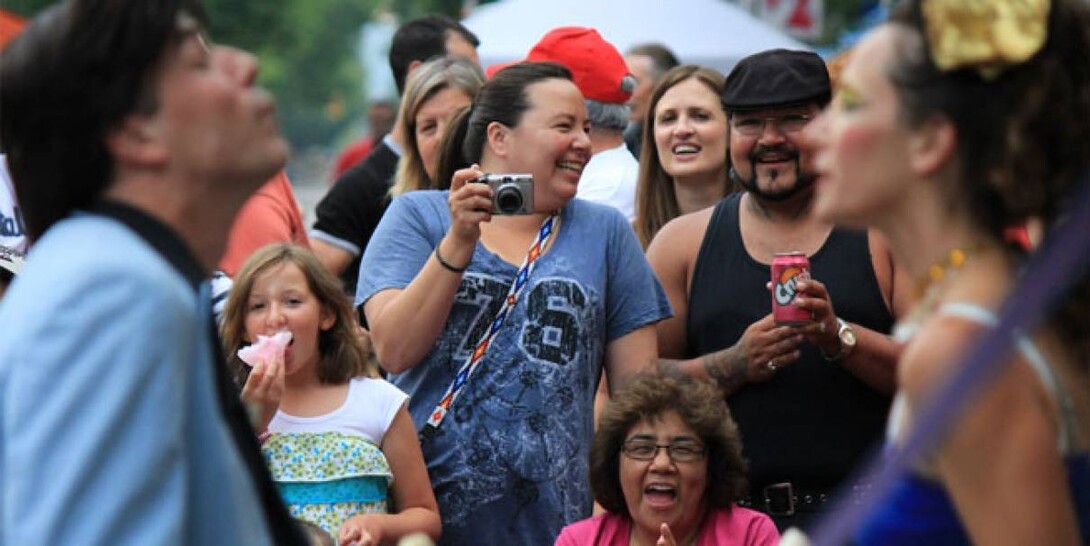 Since 2004, the Sault Ste. Marie Buskerfest has hosted the best and brightest local, national, and international professional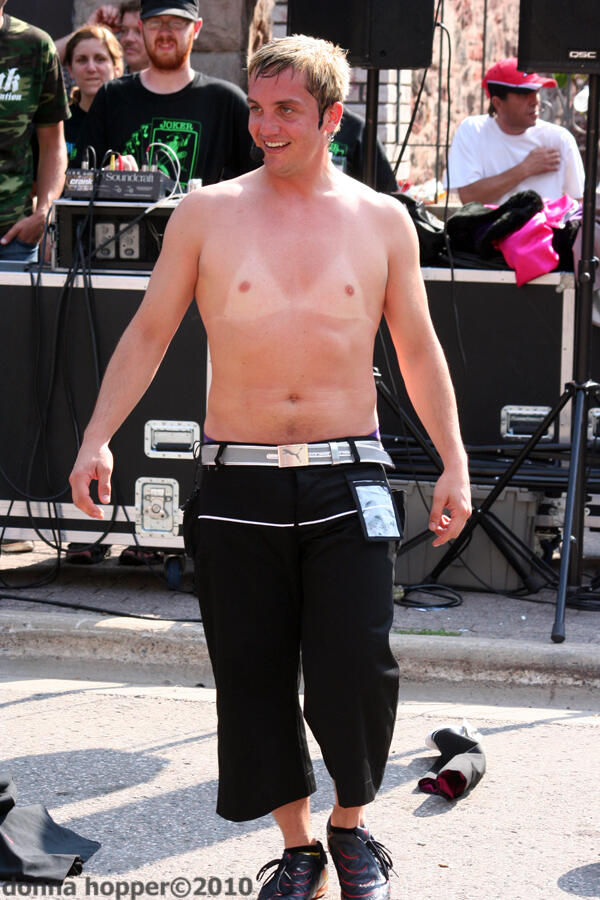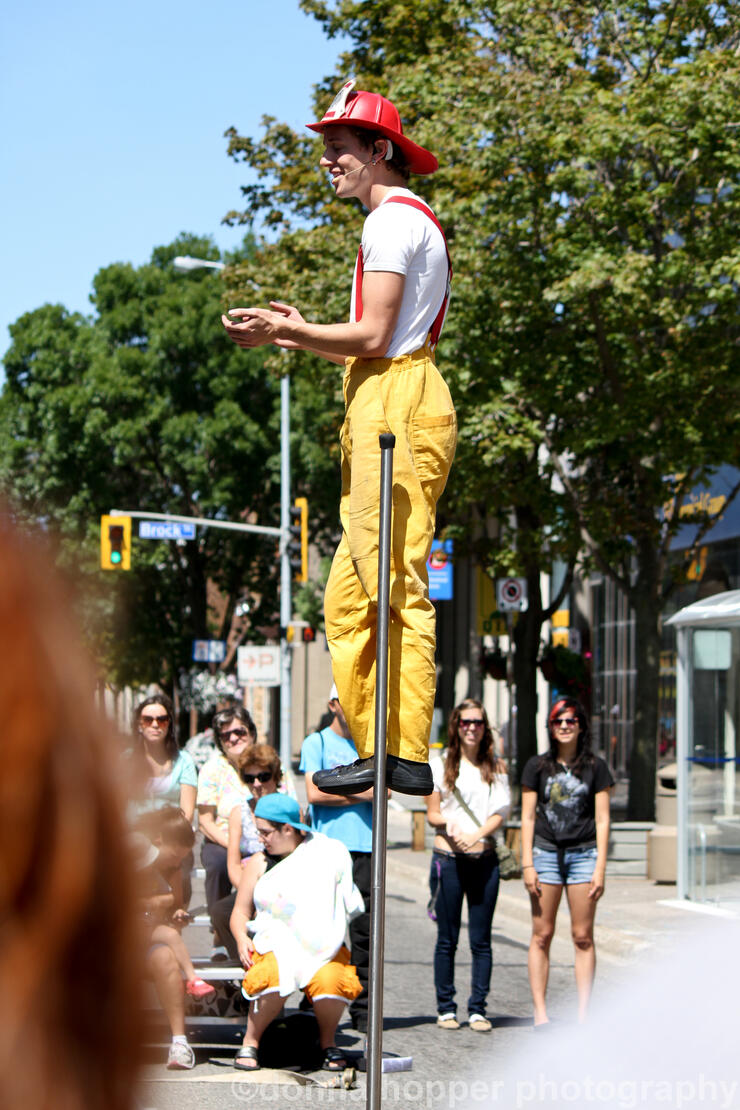 Buskerfest aims to uplift and connect people, and strengthen our community through the promotion of interactive arts and the production of cultural events. It actively promotes local, national and international artists and performers to arts groups, businesses, promoters, festivals within our community and abroad. The Buskerfest Vendor Village features a unique variety of locally handcrafted items, while demonstrating the value of our partners and participants through community awareness.
2013 marks the 10th anniversary of the Sault Ste. Marie Buskerfest, and the festival's organizing committee welcomes a new partnership with the Sault Ste. Marie Downtown Association to commemorate the occasion. On Friday, August 9, Buskerfest and the Downtown Association will occupy six blocks of Queen Street -- from Pim Street to Bruce Street -- from 6:30 to 11 p.m. as performers, vendors, and licensed patios encourage visitors to explore the Sault's vibrant downtown, and its invaluable merchants and attractions. The Buskerfest excitement continues Saturday, August 10 (noon to 11 p.m.) and Sunday, August 11 (noon to 6:30 p.m.) in Queenstown Square 1 (between East and Brock Streets) with performances throughout the day, delectable street food, local artisans, workshops, demonstrations, and exhibits.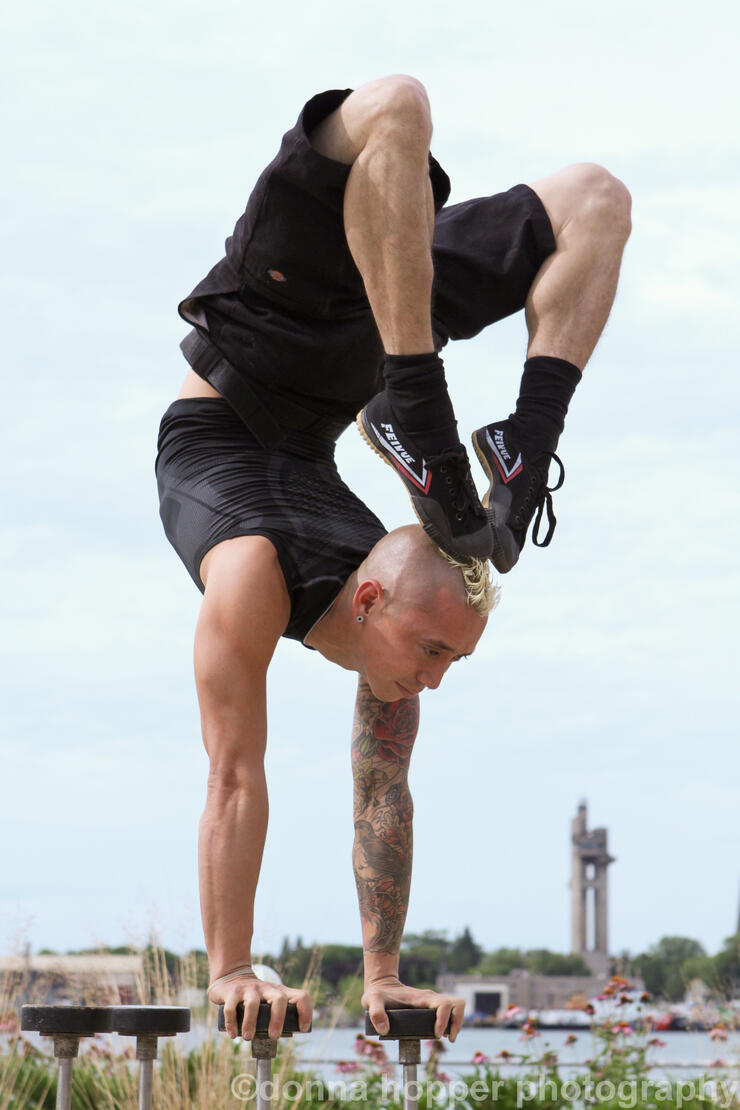 After the Saturday busker street fun wraps for the day, Buskerfest and Loplops Gallery-Lounge (651 Queen Street East) will once again host the wildly popular, adults-only Buskerfest Cabaret. This event allows our Buskerfest performers to showcase their more risqué side through zany antics and uproarious comedy. This is a ticketed event with all proceeds going to support future Buskerfest initiatives.

This year, Buskerfest is thrilled to host The Street Circus (Canada), Reuben DotDotDot (Australia), Acrobuffos (USA), The Circus Firemen (Australia), Eden Cheung (Canada), Lisa Lottie (Australia), and Hiccup the Clown (originally from Sault Ste. Marie) for our 10th anniversary celebration. So, grab the kids and enjoy three days of wonder, whimsy and stunning feats of the incredible right in the heart of Sault Ste. Marie.

Visit www.saulttourism.com for more information on things to see and do in Sault Ste. Marie!