Ontario's 33 Self-Guided Snowmobile Tours
Where to find the official OFSC snow tours and how to plan for your trip.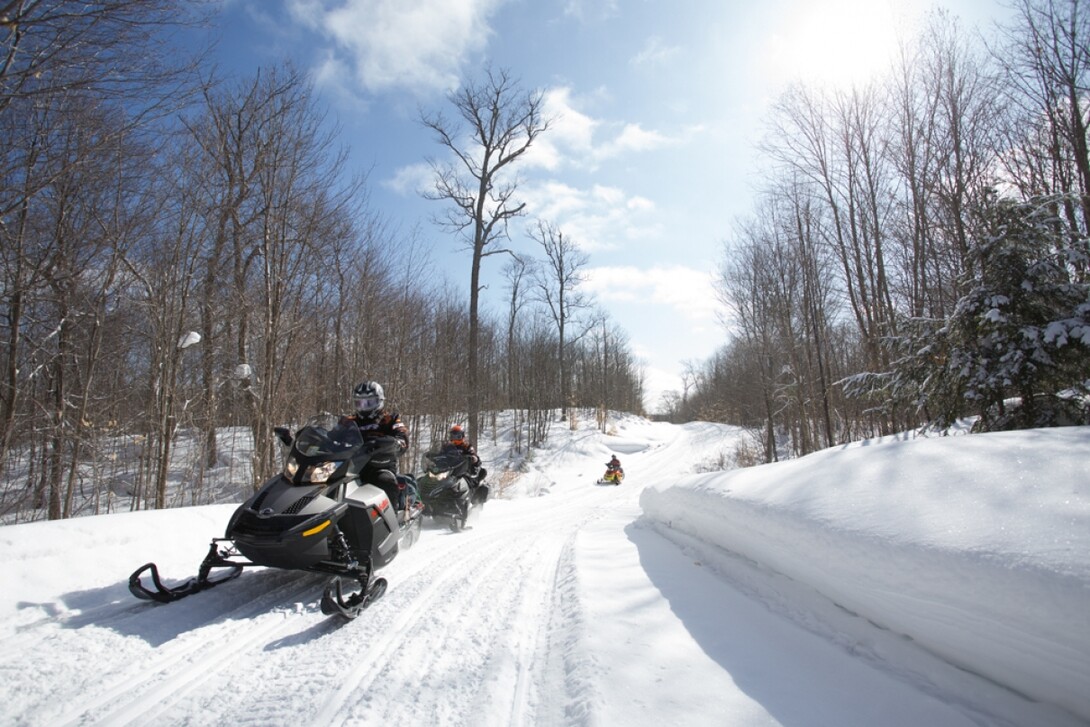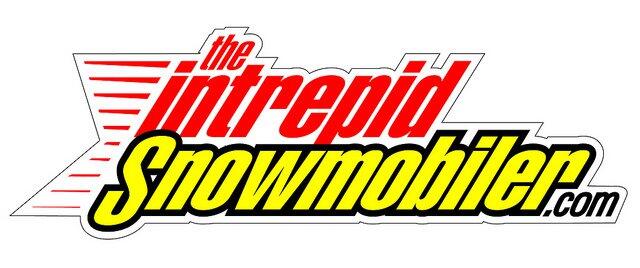 Looking for some exceptional Ontario sledding getaways this winter? The Ontario Federation of Snowmobile Clubs is promoting 25 Snow Tours for the coming season. These self-guided rides showcase some of this province's best riding experiences and most popular snowmobiling regions. 
No other snowmobiling jurisdiction in North America offers anything as developed, as turnkey or as easy to navigate as OFSC-promoted Snow Tours. Each Snow Tour is a route carefully planned by its participating OFSC district on established trails that are well mapped, marked, maintained and have good access to services.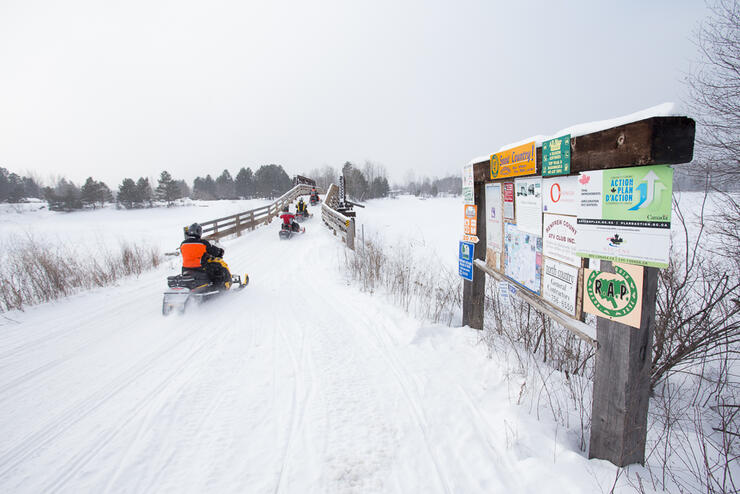 The essential concept behind Snow Tours is to take as much of the guesswork and uncertainty out of your sledding as possible, leaving you to simply enjoy a memorable, no hassle ride experience with friends and family. So each participating OFSC district has committed that their Snow Tour trails will be maintained to the highest possible consistency and quality with priority grooming and that you'll be able to find your way around following their Snow Tour signs.
Here's a Snow Tour planning preview…so click on the Snow Tours logo and start dreaming about great rides this winter!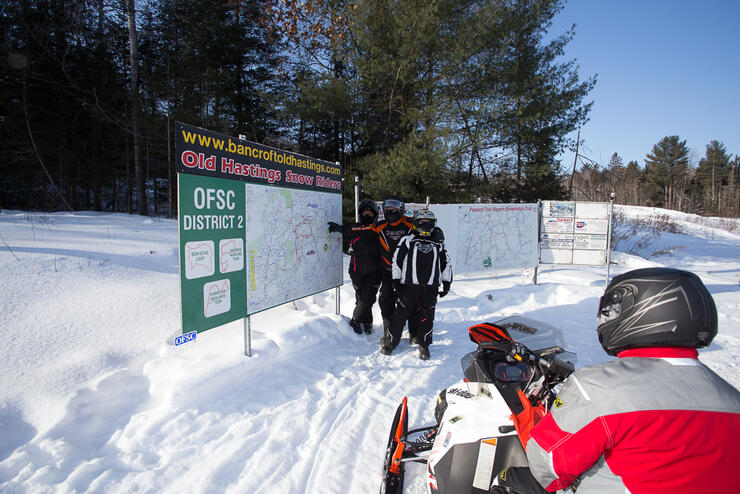 About Snow Tour Logos
Provincial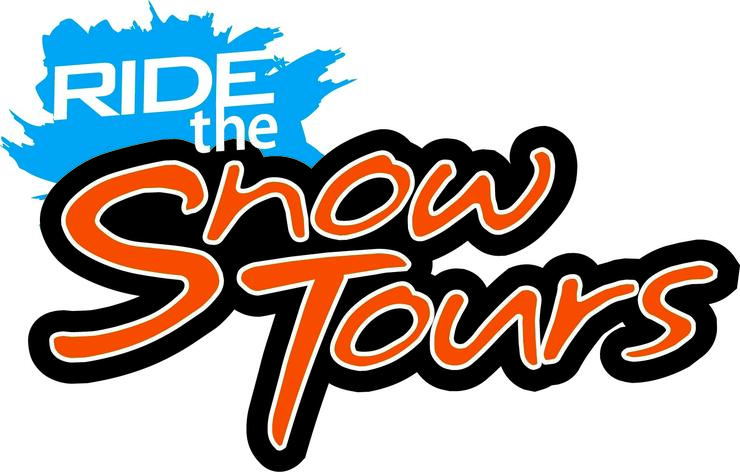 The Snow Tour symbol above is the umbrella provincial Snow Tour logo. It is only used to identify the Snow Tours being officially promoted by the OFSC, so look for it on OFSC materials and with participating OFSC districts.
District
Participating OFSC districts have developed their own logos to brand each of their Snow Tours (see district logos in Snow Tour list on OFSC website). Familiarize yourself with these logos, because they are on the trail signs you will be following to navigate a Snow Tour this season.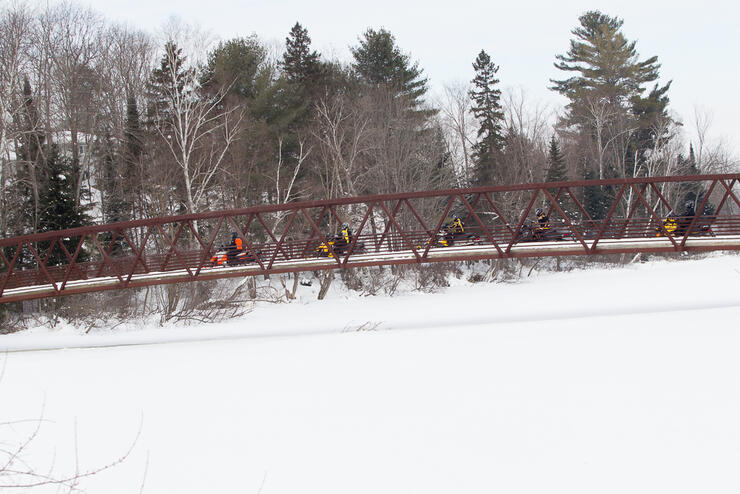 Online Planning Tools
OFSC Website

Click on the Snow Tours logo that accompanies this post for an overview of each Snow Tour. Each Snow Tour is linked to its appropriate district website for more info. 
OFSC Interactive Trail Guide
The OFSC Interactive Trail Guide is has a new drop down menu named "Snow Tours" and if a snow tour is selected, it is highlighted on the map face. In "Trail Network" view, you will see what trails are included in any Snow Tour you click on. In "Trail Status" view you can check their current availability status. On the far right side of the Interactive Trail Guide face, you will see a dark grey box with a link that will take you to the appropriate district website for more info.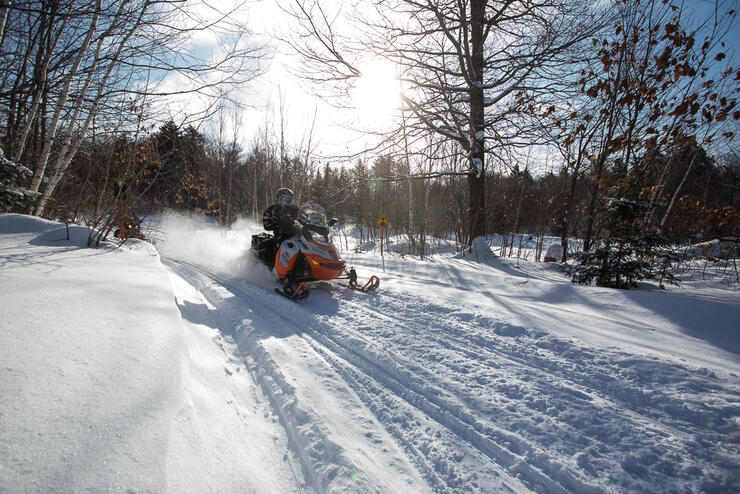 District Websites
Each participating district has a home page link to their Snow Tour info. This info includes a Snow Tour map, plus a valuable services spread sheet that breaks down each Snow Tour section by section, detailing the distance and services available for each section.