Affordable Winter Activity Ideas for Priceless Fun in Greater Sudbury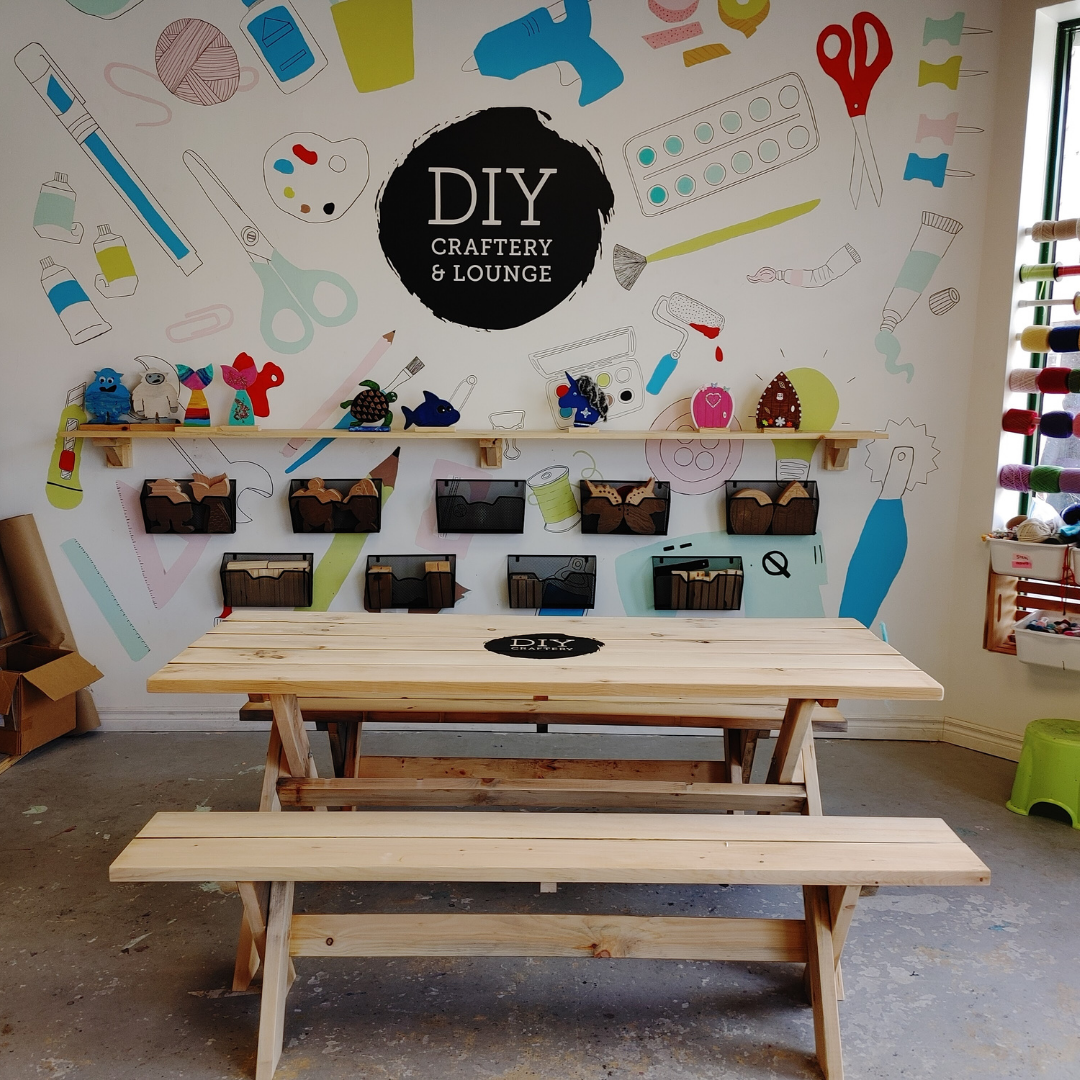 Sudbury is my hometown, and like other northern communities, there's a lot to do when you know where to look. Here's a list of just some of the many affordable activities to enjoy in Greater Sudbury this winter. Whether you're looking to fill a couple of hours with kids or visiting friends in the area, these ideas provide a range of activities for all visitors to explore more of what Greater Sudbury has to offer.
OUTDOOR ACTIVITIES
Kivi Park is a unique not-for-profit offering over 480 acres of land to be explored and enjoyed in Greater Sudbury. The 60+ km trail network is expertly maintained year-round for activities like hiking, mountain biking, fat biking, snowshoeing, and both classic cross-country skiing and skate skiing. The magic of Kivi at night is found at Nina's Way skate path, a lit-up winding path through Kivi's forest. Offering a wide variety of activities for any season, Kivi Park is a destination for the entire family to enjoy.
DAY PASSES start at $9.  Kids under 10 are free
EQUIPMENT RENTALS Available on-site through Adventure365
Bring your skates (and warm layers) to enjoy free fun on these renowned paths.
Ramsey Lake Skating Path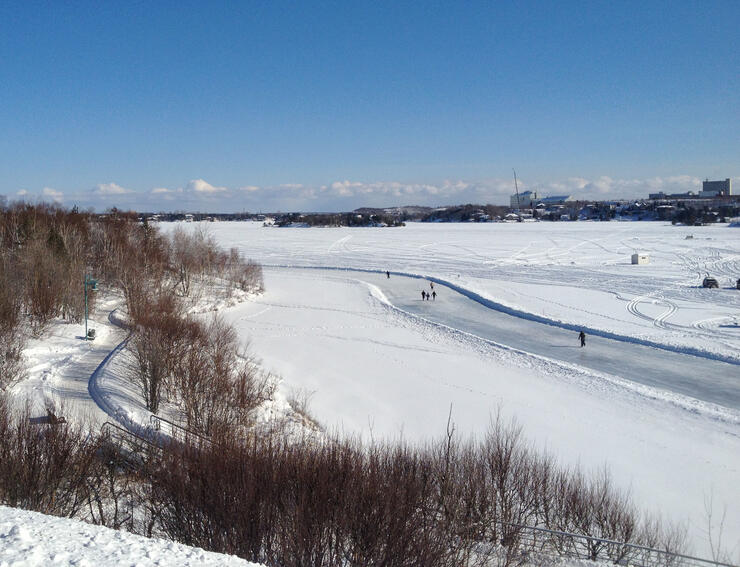 The 1.5KM skate path runs from the start of the Bell Park pathway at Elizabeth Street to Science North and the Northern Water Sport Centre. The Ramsey Lake Skate Patrol is available for assistance during hours of operation.
Queen's Athletic Skating Oval 
Great for beginners, the Queen's Athletic Skating Oval is a 400m loop and lit up at night.  
Due to fluctuations in temperatures, hours of operation may change without notice.
Sliding Hills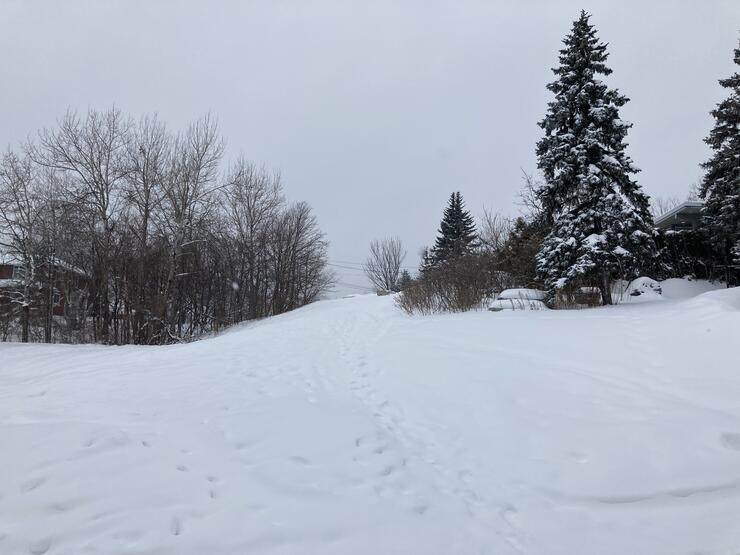 Sliding is another fun, free activity to enjoy while visiting Greater Sudbury. To locate a sliding hill near you, please visit the City of Greater Sudbury Sliding Hills page. 
Hiking Trails
Rainbow Routes Association is a not-for-profit in Greater Sudbury with a mission to encourage health, adventure, connection to nature, and to promote and enhance the 30+ wilderness and urban trails in the Rainbow Routes Trail Network.
Grab your winter boots or snowshoes and plan your free trail adventure by visiting https://www.rainbowroutes.com/trail-network
BioSki Cross-Country Ski & Snowshoe Club
The Bioski Cross-Country Ski trails are located at the end of South Bay Road (past Laurentian University) offer the serenity you seek, at a nominal fee to assist with trail maintenance. 
Day User Fees (ski trails)
Day user ski fees can be deposited in the money box located at the ski trailhead.
Adult - $10
Family - $20
Children under 12 - $5
Full-time students - $5
Day User Fees (snowshoe)
There is no day user fee for snowshoe trails, but please consider leaving a voluntary donation to help with trail maintenance and upkeep (suggested contribution: $5 per person, $10 for family). This can be deposited in the money box at the snowshoe trailhead.
They have a limited number of snowshoes for rent, available from the ski cottage (when open) at a daily cost of $5/pair. You can call their cottage volunteers to check availability.
INDOOR ACTIVITIES
Sudbury Indie Cinema 
Sudbury Indie Cinema is the first and only arthouse cinema in Northern Ontario. They are dedicated to bringing the best independent film to Sudbury on a year-round basis. They specialize in documentary, Canadian, and foreign film, and host a variety of other, especially performance-based, arts events. They are a not-for-profit co-operative with special member discounts on tickets. Even without a membership, special Tuesday and Thursday rates allow for a priceless, new perspective after anything you see at the Indie.
Tickets
Members - $10
Non-Members - $14
Tuesdays:  
Members - $5 
Non-Members - $7
Thursday Matinees:  
Members - $5 
Non-Members - $7
Lifetime Memberships for $60
DIY Craftery & Lounge 
If you're into something different and hands-on, book an in-studio crafting session at DIY Craftery & Lounge. Whether you're planning a date night or an evening with friends, their licensed Lounge is an option. Kids' crafts typically start at $12 and adults' crafts start around $20. Reservations are required, so please keep this idea in mind and contact them before your next trip to Sudbury. Craft your souvenir, your unique art, here!
Plaza Bowl 
Plaza Bowl has eighteen 5-pin lanes and six 10-pin lanes, and glow-in-the-dark bowling available. Get your glow on with glow bowling, music and light show. Bowling can be nostalgic fun for all ages and is a great indoor activity to keep in mind when visiting Greater Sudbury.
Monday Night Special
One 5 or 10-pin game, with shoe rental, for under $10
Regular and Glow Bowling
One 5 or 10-pin game, including shoe rental, for under $11
SHOPPING
Bay Used Books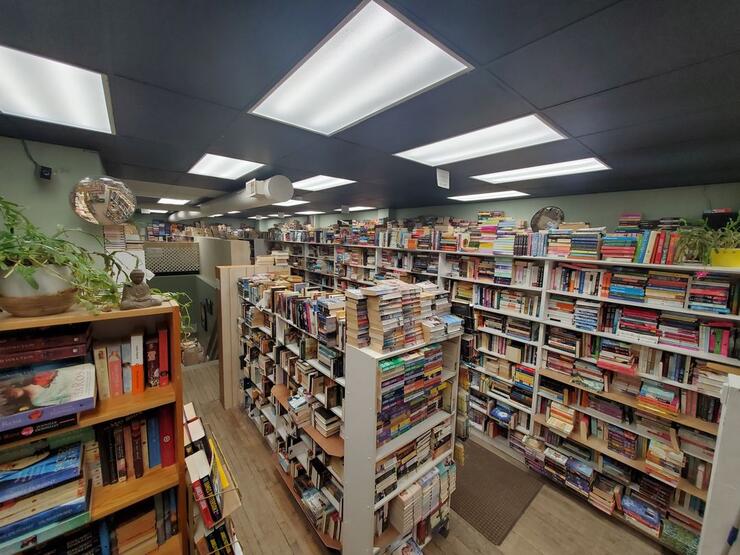 Bay Used Books is the largest used book store in Northern Ontario. With over 5,000 square feet of extensive inventory, including approximately half a million books, Bay's has been a local meeting place for book lovers for over 45 years. A friendly greeting and neighbourly service are as guaranteed as finding a good read!
Sudbury Market
The Winter Market is currently operating indoors at Science North, every Saturday from 10 a.m. - 2 p.m. until May 14, after which they go back outside.
Here you'll find fresh seasonal produce, baked goods, dinner ideas, original accessories, unique gifts and more! 
With free parking and plenty to explore, this is an affordable activity; however, you might want to budget for a few local goods you'd like to bring home!