Rabbit Food No More!
Whether you're vegan, vegan-curious, or welcoming herbivore friends from out of town, these are the plant-based hotspots to hit.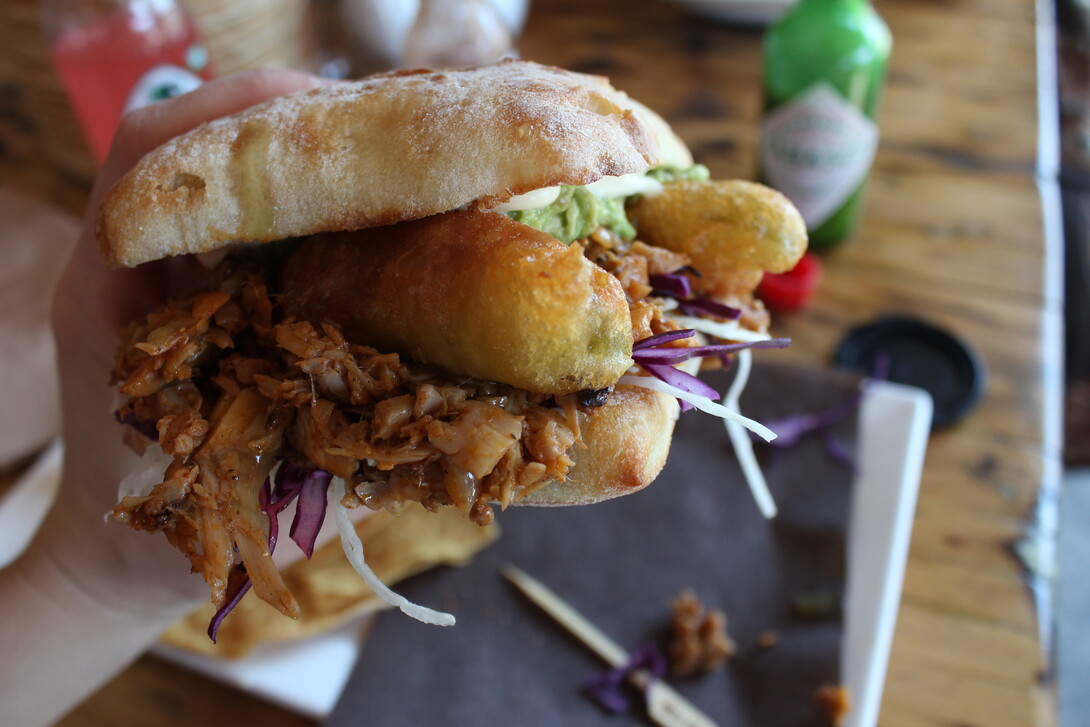 Sudbury was a tough climate for human herbivores to thrive in only a few years ago.
There were some places that offered up good vegetarian grub, or even had a vegan option on the menu, but that was an exception to the norm. A vegan wouldn't starve, necessarily—it was possible to cobble together some fries and salad, or cook for yourself of course—but when it came to going out for a meal, vegans were pretty starved for options.
Today, it's a different story. Not only are their multiple vegan-only restaurants in town, but several places have entire vegan menus alongside their regular ones, and even the carnivore's dream Wacky Wings has vegan wings as an option now.
There truly has been no better time to be a vegan in Sudbury.
Whether you're a vegan yourself, are just exploring more plant-based options; whether you're a visitor passing through town, or a local with guests visiting from out of town who would love to have vegan options during their visit, there's a place for you.
After weeks of arduous, delicious research, these were my findings on some of the best places to find killer vegan food in Sudbury.
Respect where respect is due: The first place on this list is Tucos Tacos. This spot opened up in late 2014, and has been serving vegan takes on classic Mexican and Central American dishes to a hungry flow of customers ever since. They fed a demand for vegan food in Sudbury, and their success probably inspired many of the other places to start offering vegan options too. 
Serving everything from taco salad to burritos stuffed with vegan mac and cheese, and with up to five of their famous tacos at any given time, Tucos is a vegan food lover's dream come true. 
On certain summer days, they even run a vegan burger truck in their parking lot!
582 Kathleen St, Sudbury, ON P3C 2N3
(705) 222-8459
Tucos' little sister across the street, Beards is an all-vegan bakery with a huge assortment of sweet treats and hot (or cold!) beverages. Every day they have a bunch of cookies, squares, muffins, and cakes; they also have daily specials like doughnuts on Tuesdays and cinnamon buns on weekends.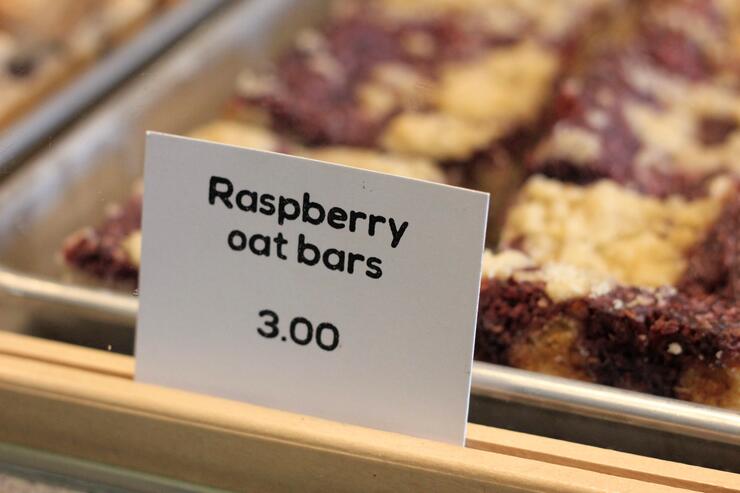 Beards also just opened up another location in the YMCA building downtown. Their second location serves their classic baked goods, some premade salads from Tucos, and they even do special grilled cheeses that are so ooey, gooey, and absolutely delicious, you'll wonder how the cheese is vegan.
587 Kathleen St, Sudbury, ON P3C 2N4
(705) 222-6866
It was pretty darn exciting when the diner I grew up down the street from announced they were introducing a vegan menu. Gloria's has been a South End standby since 1952. They've never been afraid to change and grow with the times, but they also keep things classic with their commitment to high-quality, homestyle comfort food.
Their vegan menu makes this list for its wide range of choices. There are Belgian waffles, a breakfast skillet with homefries and vegan sausage, nachos, burgers with vegan cheese and mayo, pasta, and even Indian food thanks to the influence of one of their cooks. For its sheer variety: Gloria's takes the cake (yes, they have vegan desserts too).
469 Bouchard St, Sudbury, ON P3E 2K8
(705) 522-1476
Another South End gem is Rose Apple. Specializing in a range of different Asian cuisines—including Japanese, Chinese, Thai, Vietnamese, and Korean—Rose Apple has a whole section of their menu dedicated to vegan food. They also offer two options: You can order off the menu or go for all-you-can-eat (AYCE). The only difference is that the portions you receive on the AYCE menu are slightly smaller, so you can try more!
Some highlights from the vegan menu include basil vegetables, curry pad thai, and fried tofu.
1885 Paris St, Sudbury, ON P3E 3C5
(705) 673-9565
It might sound strange to recommend a cheese shop in a list of vegan restaurants, but La Fromagerie sells and serves vegan cheese alongside its dairy counterpart. One of their vegan cheese suppliers—Please Cheeze Me—is a Sudbury-based creator who makes unreal cashew-based cheeses in flavours like dill, jalapeno, and herb and garlic. 
You can get these cheeses to serve at home, or on a cheese plate to enjoy at La Fromagerie. They also incorporate them into their extensive menu that boasts dishes like vegan French onion soup and vegan grilled cheese.
80 Elgin St, Greater Sudbury, ON P3E 3N1
(705) 675-1000
A downtown favourite, The Laughing Buddha has slowly but surely been adding more and more vegan options to their menu with every revamp. Thanks to their introduction of vegan cheese as an option for any of their famous, thin-crust pizzas, it's a veritable vegan utopia.
Besides pizza, other vegan options include falafel pita, a sesame quinoa salad with tofu, a smoked tempeh sandwich, and two different vegan Buddha bowls chock full of flavour.
194 Elgin St, Sudbury, ON P3E 3N7
(705) 673-2112
Finally, if your idea of a good time is staying in rather than going out, you're in luck. The introduction of speciality food stores like Be Greater Organics means there's a plethora of places to grab gourmet vegan ingredients to make your own meals with.
Be Greater Organics probably has the best variety in town. Their shelves are stocked with countless mock meats including sausages and "pulled pork," vegan cheeses from all over, non-dairy milks galore, vegan ingredients to bake with… and more! 
1556 Lasalle Blvd, Sudbury, ON P3A 1Z7
(705) 566-5858
Once upon a time, there was a literal handful of places to find (good) vegan food in Sudbury. These days, it's rare to find a place that doesn't have at least one option. This list is far from comprehensive; there are plenty of other places that offer excellent vegan food. Don't be afraid to get out there and do some of your own plant-based culinary exploration.