5 Reasons You Should be Planning a Trip to Sunset Country This Summer
There are certain things that just set Sunset Country apart from the rest of the world.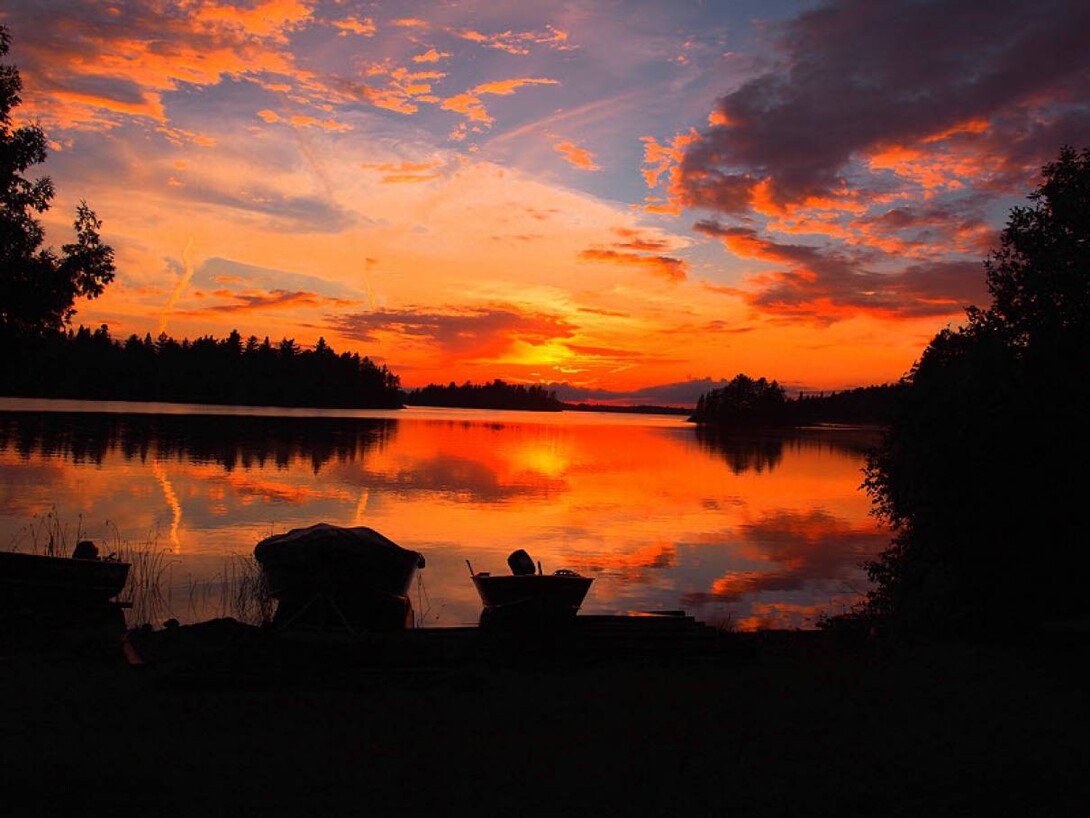 While we know everyone visits Ontario's Sunset Country for different reasons, there really are a few reasons that stand out. Our crystal clear lakes, spectacular fishing, stunning sunsets, our remoteness, and the feeling that you're part of the family at the resort you'll be staying at.
The Lakes
With over 70,000 lakes, rivers, and streams, much of Northwest Ontario is covered with water. Whether you are flying into a small remote lake or heading out on a bigger lake like Eagle or Rainy Lake, the water will be clear and clean. With so many lakes your water activities are endless. Go boating, fishing, paddleboarding, wakeboarding, canoeing, kayaking or take a dip in the lake and cool off. The sheer number of lakes is amazing. If you've ever been on a float plane in Sunset Country, you know what I mean. It's just blue and green - lakes and forests - as far as the eye can see.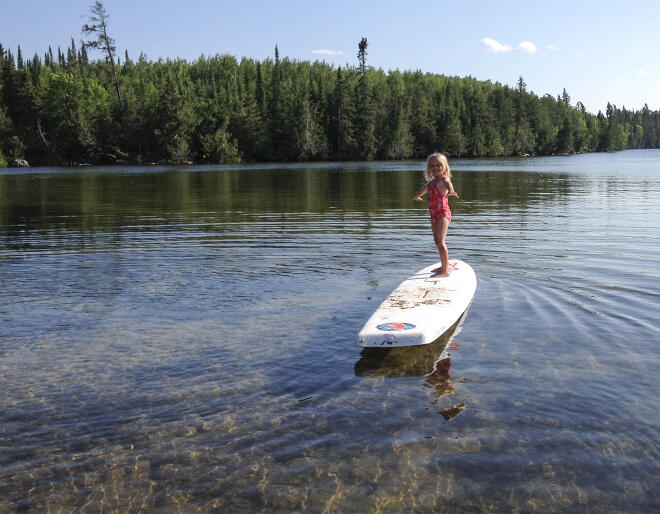 The largest lake is Lake Superior, and it actually the largest of the Great Lakes in North America. Some of the next largest lakes are the Lake of the Woods, Lac Seul, Eagle Lake, and Rainy Lake. Despite the fact that these 4 lakes are huge, they are many islands and bays making the lakes almost always navigable. The many smaller lakes are fabulous as well. You can drive to many of them or fly-in to one and be the only party on the lake. Where would you rather be this summer, at the office or out on a crystal clear lake? To find accommodations on a certain lake, visit our lakes and rivers page which shows which outfitter is on which lake. 
Like what you see so far? Order your free Sunset Country Travel Guide & Map.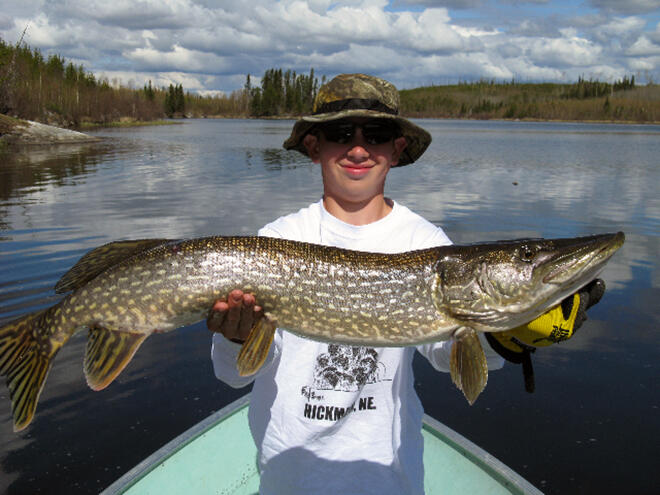 The Fishing
With so many lakes, we're bound to have great fishing. Most of our lakes have a variety of fish. The top species are walleye, muskie, smallmouth and largemouth bass, northern pike, and lake trout. Spring, winter, and fall have great crappie fishing. There's also some brook trout, sauger, and perch.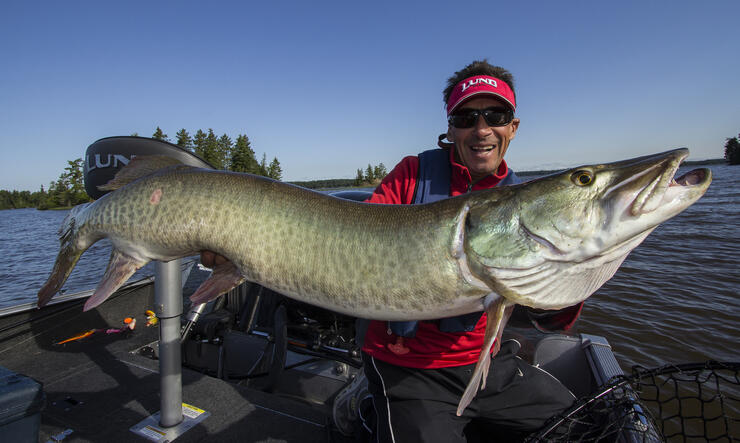 With a carefully managed fishery, the fishing in Sunset Country is better now than even 10 years ago. Many anglers now practice catch & release, taking a quick photo in between. Now many taxidermists can make an exact replica from a photo, leaving the fish in the lake to live another day. Of course, catching some smaller walleye for a shore lunch or supper is always welcome. While not all vacationers fish while in Sunset Country, all resorts and lodges in the area offer it if you'd like to try it out for a day. To find out more about fishing in Sunset Country, visit one of the resorts or lodges in the area.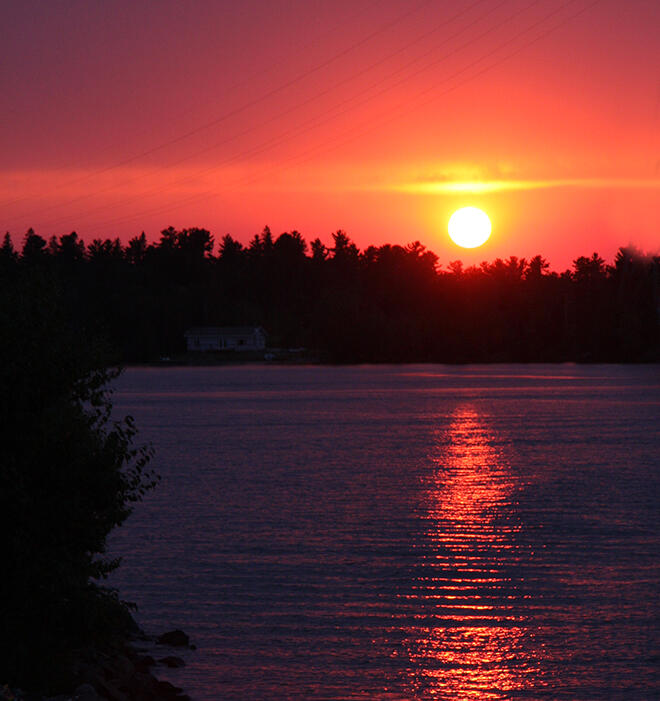 The Sunsets
While some locals might take our sunsets for granted, they are truly spectacular. Everyone should watch the sunset over a lake at least once. Sitting on the dock or shore with a drink in hand, listening to the call of the loons, and watching the sun go down can't be beaten. Check out the Best Sunsets of 2013 or follow our Spectacular Sunsets Board on Pinterest to see what I mean.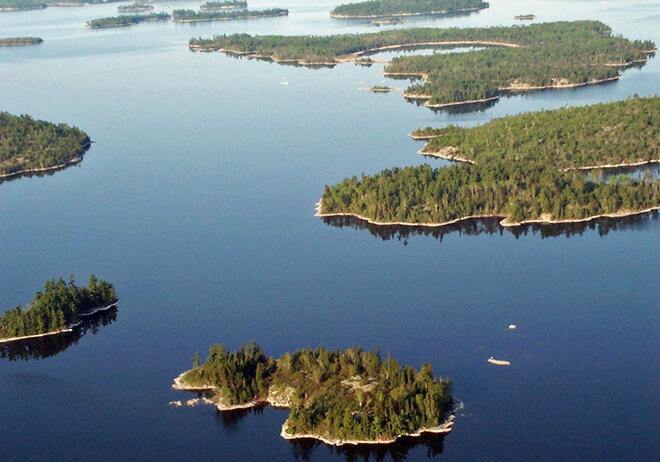 The Remoteness
If you've never been to Sunset Country, it's hard to imagine that just off the highway and down a winding driveway sits a wilderness resort that seems so remote but is so easily accessible. You can fly on major airlines to Thunder Bay or Winnipeg, MB, and rent a car and go from there. We are a day's drive from the US Midwest and less than 300 miles from Minneapolis. Yet there are no crowds here.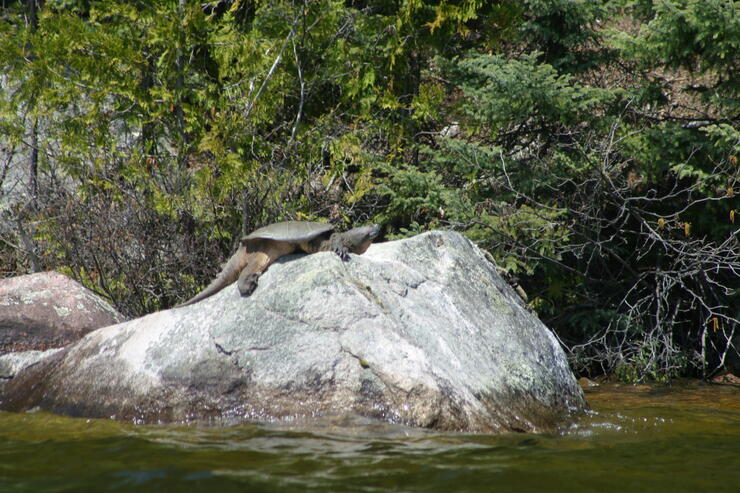 The biggest cities are Thunder Bay, with 110,000 people, and Kenora with a population of about 15,000. There are no crowds to deal with, just the boreal forests, the lakes, wildlife, and a few people here and there. If you want to get even more remote, try a wilderness canoe trip into Quetico, Wabakimi, or Woodland Caribou Provincial Parks, or book a fly-in trip. You can paddle for a week in Quetico Provincial Park and not even see another sole. How cool is that?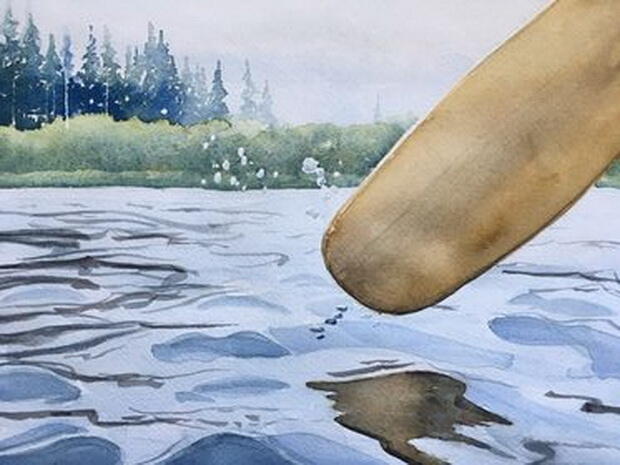 With so many resorts in the area, you'd think it would be crowded. But because there are so many lakes, you'd never know there are so many outfitters. If you just want to rent a cabin, relax in the sun and get away from it all, Ontario's Sunset Country is the place for you.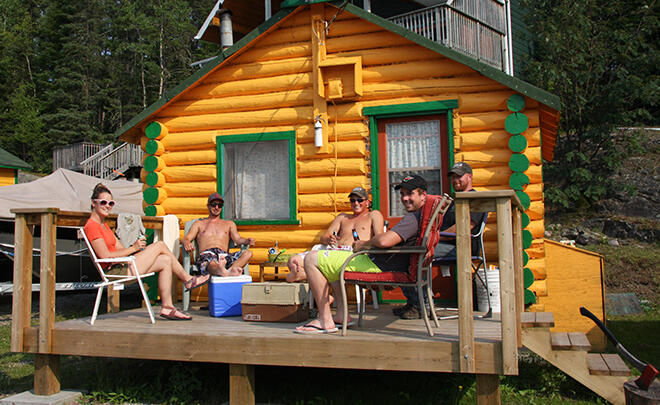 Small Friendly Accommodations
Most of the lodges and resorts in Sunset Country are family-run and average 20-40 guests at a time. The service you get is second to none. You'll be treated like family for your entire trip. Recently a resort in Nestor Falls changed hands after the same family had run the resort for years and years. After the family announced that they had sold the resort, the response on Facebook was astounding. So many past guests expressed how they felt like a part of the family. Some had gone up once or twice and many had been there for 10 or 20 years in a row. You don't get that kind of loyalty at a big corporation.
The resort owners live at their resorts and spend most of their time ensuring you are happy and have a great vacation. If you're ready to be treated like family on a beautiful Canadian lake in the wilderness contact a tourist outfitter in Sunset Country. You won't regret it.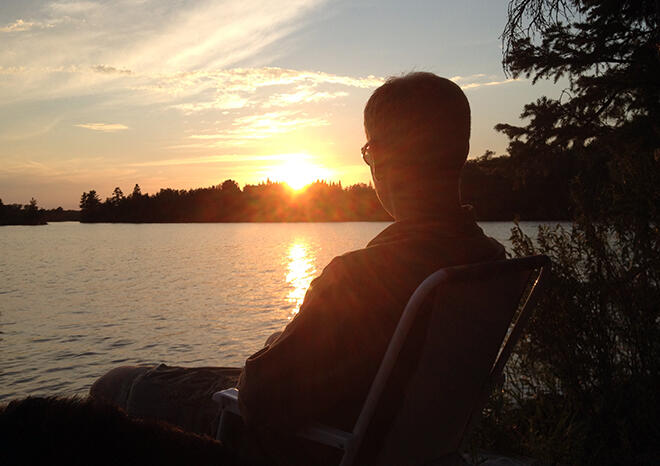 These aren't the only reasons to visit Ontario's Sunset Country, but they are five of the best. To help start planning a vacation to Northwest Ontario order the free Sunset Country Travel Guide & Map below or visit the Sunset Country Facebook page for more photos.