Access Remote Fishing Without Flying
Let's face it, some people just don't like flying. A boat-in fishing outpost offers remote fishing without ever needing to board a plane.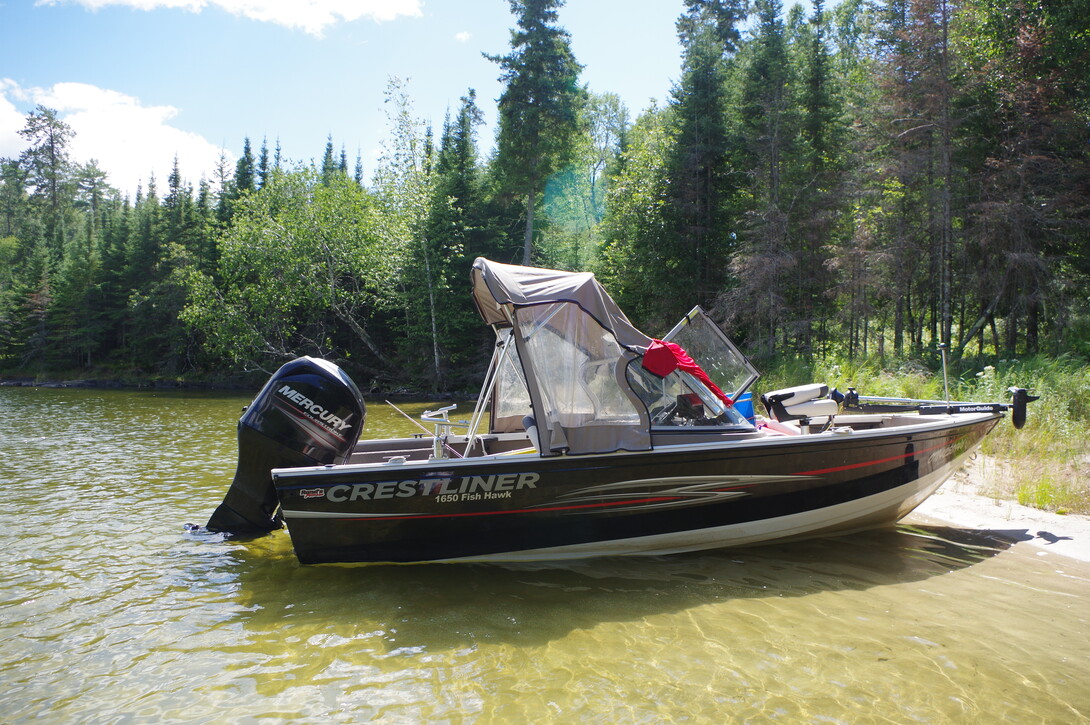 For some of us, the thought of flying instils a fear that we just can't overcome. While I'm lucky enough not to be in this category, some people are—and for them, accessing a remote fishing location may, at first, seem impossible. I have good news for you: in Ontario's Sunset Country our vast number of lakes—many interconnected —offer anglers the opportunity to boat-in to a remote fishing location that has the look and feel of a fly-in outpost.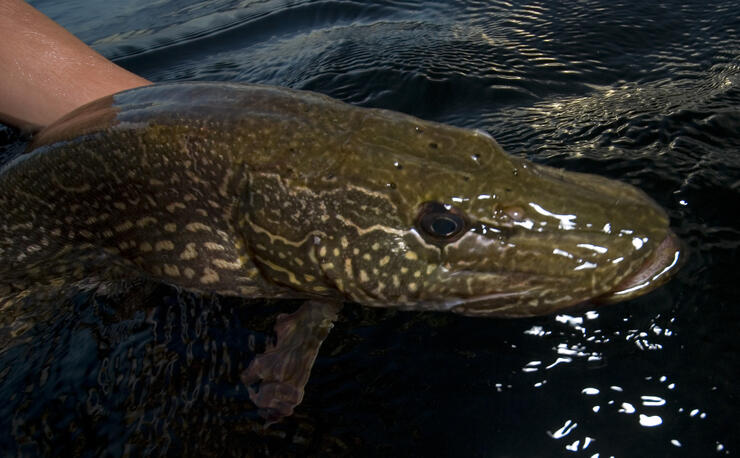 Several of our member outfitters offer their guests a remote fishing experience that can be accessed by boat. These remote outposts can often take a bit of a boat ride to get to, but in the end you'll find yourself in a far-off location on a lake where other anglers don't usually go—and where the quality of the fishing is second to none. 
Advantages of a Boat-in Outpost
There are several advantages to choosing a boat-in outpost including:
You can bring your own boat. No learning new boats or compromising the fishing system and set-up that your own boat allows you to follow.
You can bring more stuff. Unlike a plane that has strict weight limits, boats offer you the ability to bring in more gear than you could on a fly-in trip.
Nothing to fear. For all of you that suffer from aviophobia don't worry, a boat in outpost is the answer to all your prayers to go on a remote fishing trip.
Weatherproofing. In most cases, bad weather that would ground a plane (like a low cloud ceiling) will not prevent a boat from going out on the water. 
Affordability. Because the cost of a flight in to and out of the outpost is not part of the price, a boat-in outpost is more affordable than a fly-in trip.
Remoteness. People go to a boat-in outpost to get away from the busier activity at a traditional drive-in lodge.
These advantages are real and meaningful and, again, you get that same quality of fishing and remote feel without having to board an airplane.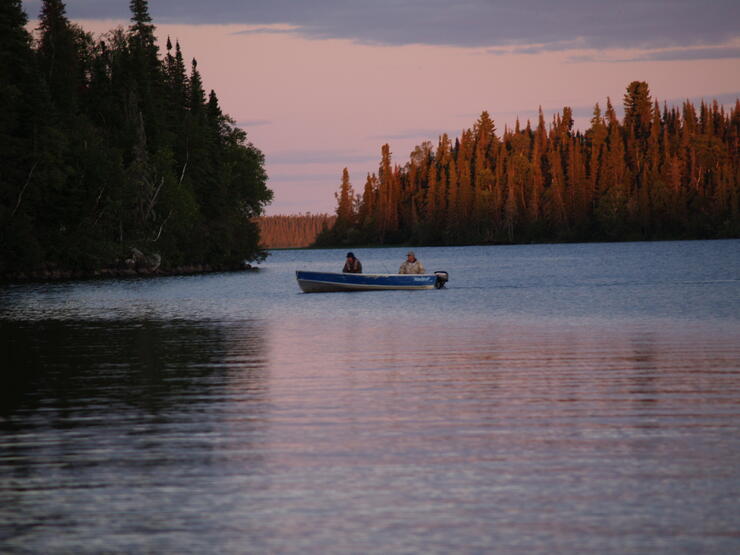 Booking a Trip to a Boat-in Outpost
It's easy to book a trip to a remote boat-in outpost in Ontario's Sunset Country. Below is a list of our members that have boat-in outpost cabins. Contact one of them and they'd be happy to help you set up a trip.
Boat-in Outposts in Sunset Country
Manitou Weather Station Fishing Lodge - Lower Manitou Lake
Brown's Clearwater West Lodge - Clearwater West Lake
Canada North Lodge - Woman River
Cobblestone Lodge - Godden Lake
Cozy Camp - English River System
Dogtooth Lake Resort - Direct Lake
Frog Rapids Camp - Marchington Lake
Ghost River Lodges - Marchington Lake
Goose Bay Camp - Nungesser Lake
Halley's Camps - Umfreville Lake
Stanley's West Arm Resort - Eagle Lake - West Arm
Totem Resorts - Lake of the Woods
Williams Lake Lodge - Lac Seul/Williams 
Woman River Camp - Woman River/Confederation Lake