Hunt Big Game in Northern Ontario
Unique locations, variety of species and ample opportunity, all found in Superior Country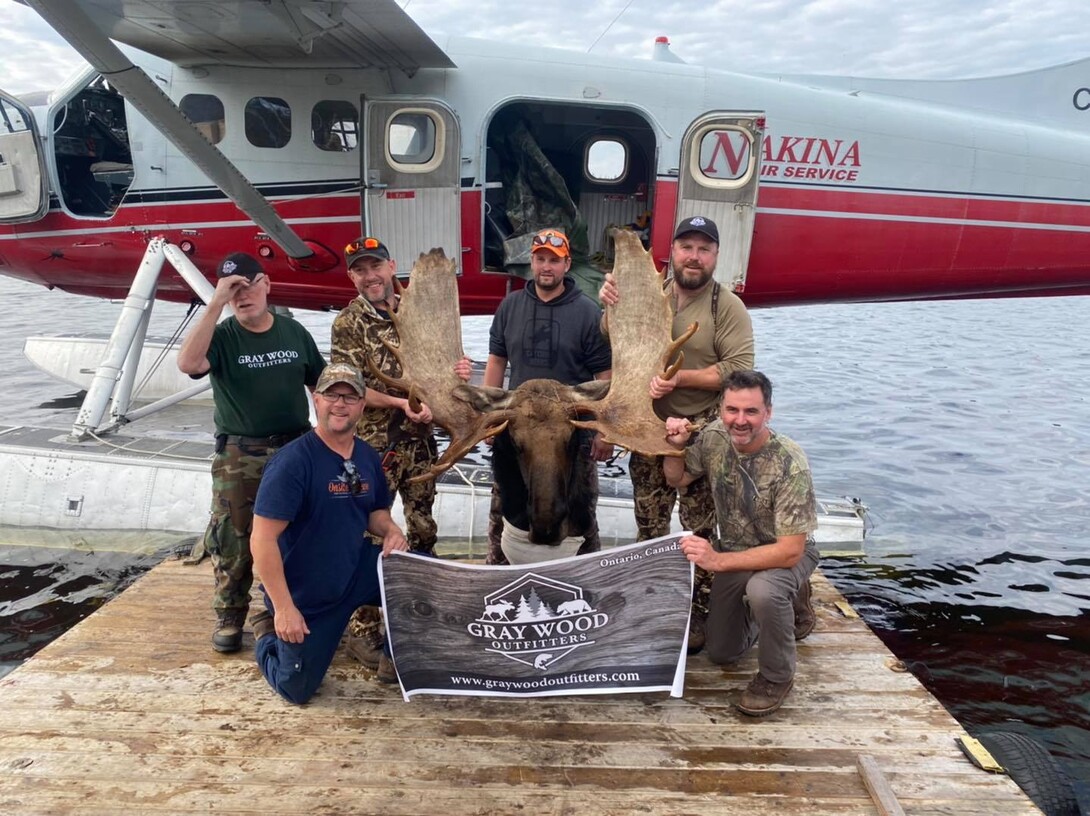 I can't help but appreciate the seasons we've had thus far and what's to come next for Northern Ontario's Superior Country. My favourite hunting season is black bear, however, Northern Ontario offers other big game oppourtunities aside from bear. Those being moose, deer and wolf.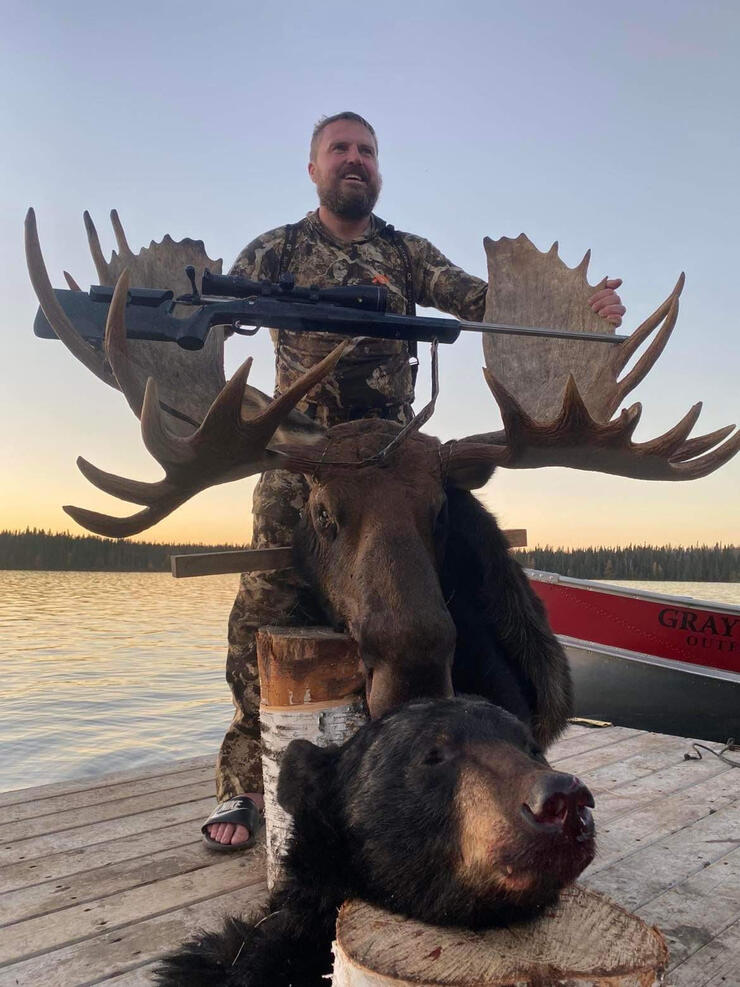 Big game hunting is a huge attraction for Northern Ontario. From multiple species to hunt, unique locations and being able to have the choice of bow or gun. There is such a variety of opportunities to suit any hunter's preference. Which is why you should consider starting to plan your next big game hunt in Northern Ontario!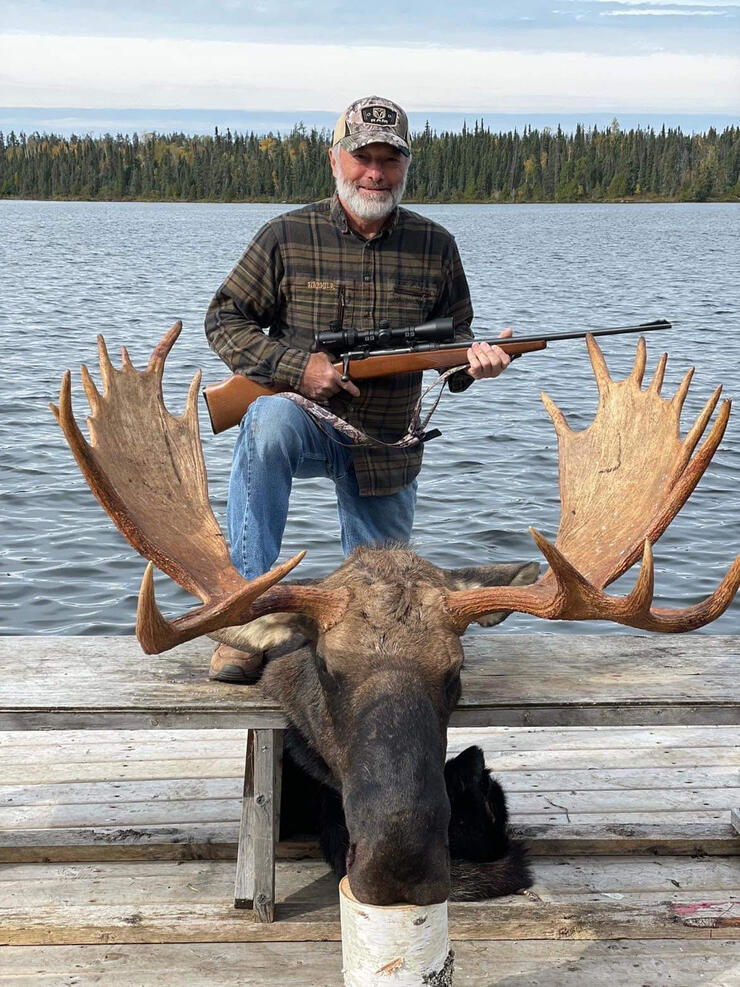 Moose hunting in Northern Ontario is highly desired due to the sheer mass, beauty and power these creatures embody. Year after year we see new and returning clients flock to Northern Ontario for their annual harvest. With good reason too, Superior Country provides endless natural habitat for moose, they're secluded with lots of vegetation. The forestry industry plays a positive role in the moose population on a long term scale, which is commonly overlooked. Moose inhabit wooded areas that are adjacent to young forests, near water. They spend their time in the densely wooded areas when evading harsh weather, while scouring to feed and mate in rejuvenating forests.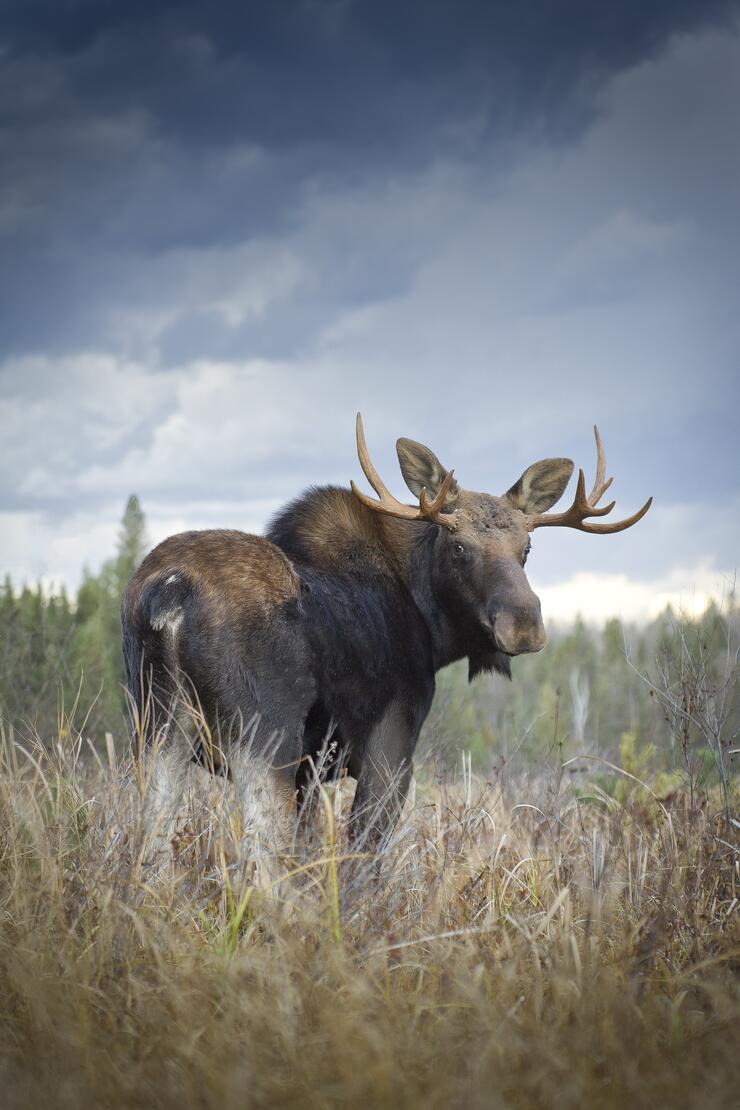 Fly-in camps to remote areas have been a highly sought after option, they offer hunters the option to go to more secluded areas. There are many fly-in moose hunt options available in Superior Country. Moose hunting also gives optional challenges for a winter hunt; the season runs from mid October to mid December for Canadian residents and mid October to mid November for non-residents.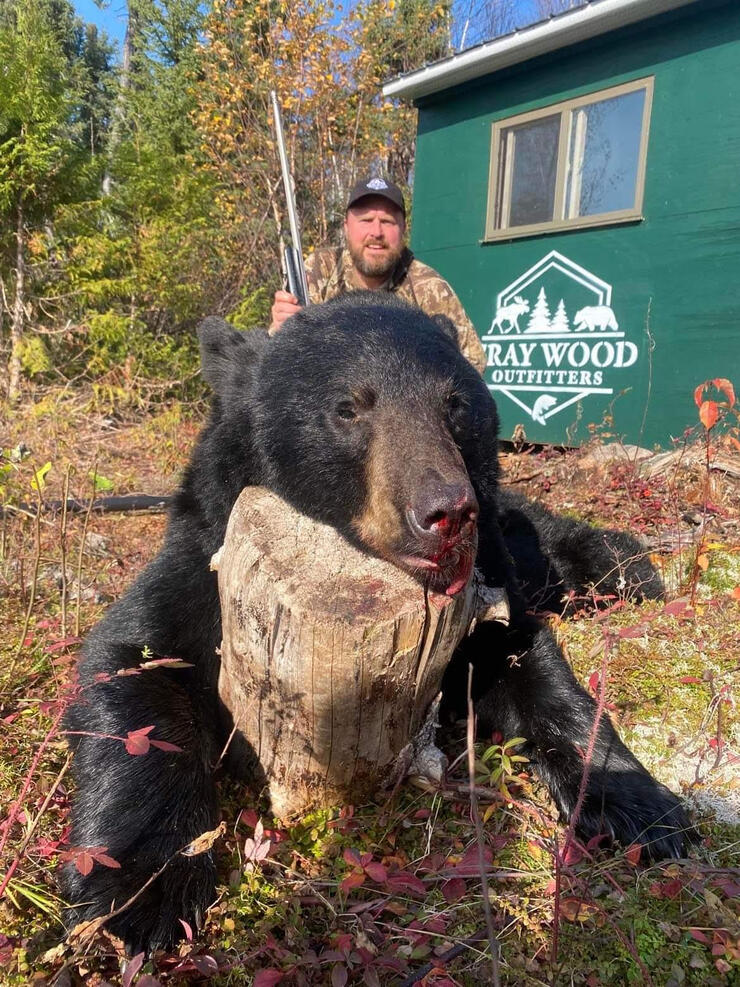 Black bear hunting in Northern Ontario's Superior Country is undoubtedly something every avid big game hunter should experience. As previously mentioned, it is my favourite hunting season and for good reason. Northern Ontario boasts a very healthy black bear population, you can expect to find plentiful opportunities to score a trophy black bear. Regions of Northern Ontario allow both resident and non-resident Canadians to endeavour on a fall and spring bear hunt. With a wide variety of outfitters to choose from Superior Country is a prime location for black bear hunts.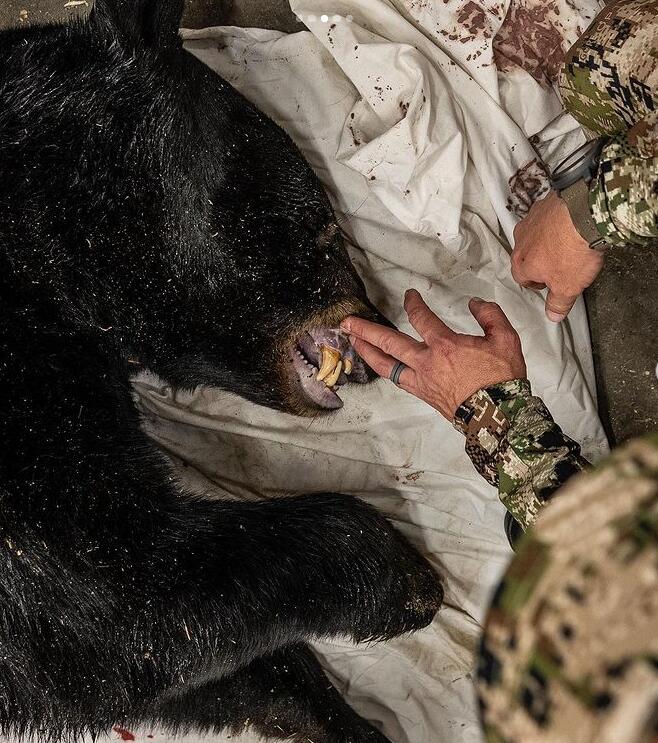 I've seen a couple trophy sized bears over the years, having close relations to local outfitters and guides has its perks. One of the most memorable ones happened back in the fall of 2019. An experienced hunter had come up from Utah to score his first Canadian black bear. It was just before dark when they got the "bear down, death moan heard" call. Not an hour later they were back unloading a massive 515lb bear, she had a 23" skull and paws with a circumference my two hands could barely compare to. Not only trophy sized bears, but every one that comes in holds its own story. These creatures interest me so much. Their teeth depicting their age, their scares telling us their battle stories, their worn paw pads showing us their great travels.
In the late 90's Northern Ontario was experiencing incredible whitetail deer populations. You'd be guaranteed day in and out to see ample numbers and trophy sized bucks. The genetics of the whitetails since then have clearly been carried out. You can score a mount worthy whitetail deer in Ontario, especially in Northern Ontario.
Natural selection plays the largest factor in terms of Superior Country having large, more desired deer. A larger body improves the chance of survival come the harsh winters. Therefore, deer inhabiting colder climates such as Northern Ontario are naturally larger, in comparison to the southern inhibitors. Come mating season when large males are breeding with large females there is a wave of bigger and stronger deer being produced for their generations to come.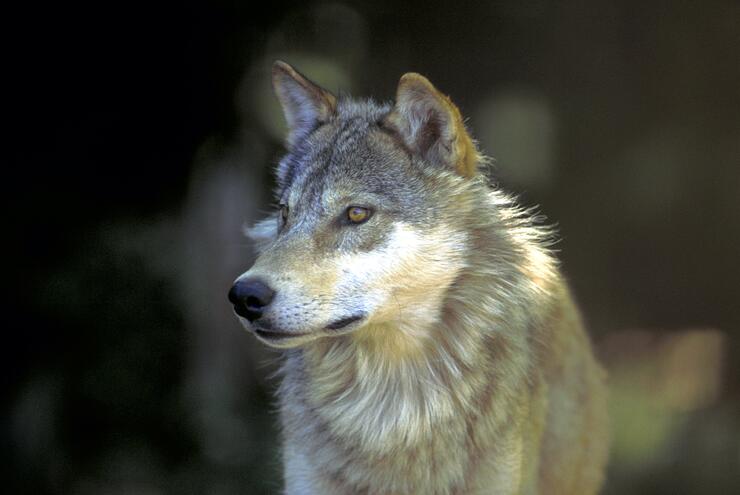 Ontario encompasses a sustainable wolf population and being one of the longest open seasons in Ontario (mid September to the end of March), hunters have ample opportunity to hunt one of Ontario's top predators. Due to un-steady deer populations it's easy to assume that the wolf numbers would be reflective of that. However, it hasn't become a large obstacle for outfitters, wolves are undoubtedly active. Regions of Superior Country are enduring high activity merely year-round, a common trend being: the more secluded, the more populated.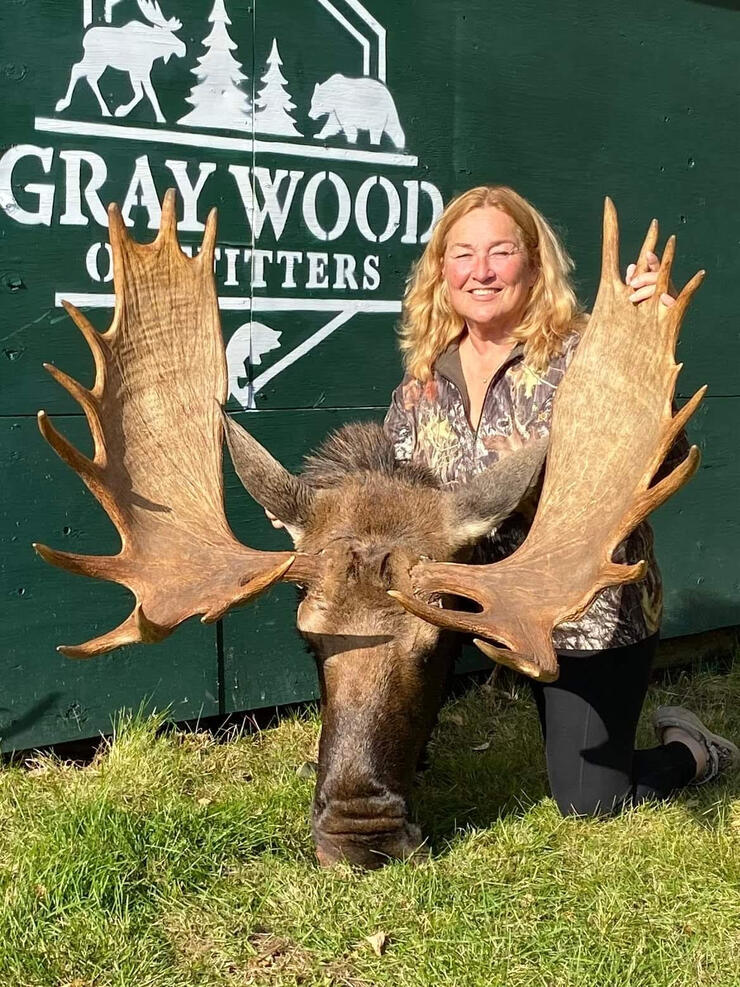 Hunting in Northern Ontario's Superior Country doesn't get any better anywhere else. In previous years, Northern Ontario's hunting seasons prepare for travelers in the fall seasons, reaching into December. However, with the reopening of the Spring Bear Hunt you can now begin your journey in Northern Ontario come May. With a variety of species ranging from moose and deer to bear and wolf, you will be sure to experience a hunt of a lifetime. The time to start planning your trip to Superior Country is in the pre-seasons - now!