The Only Hut on the Ice
World-Class Fishing at Pasha Lake Cabins in Greenstone.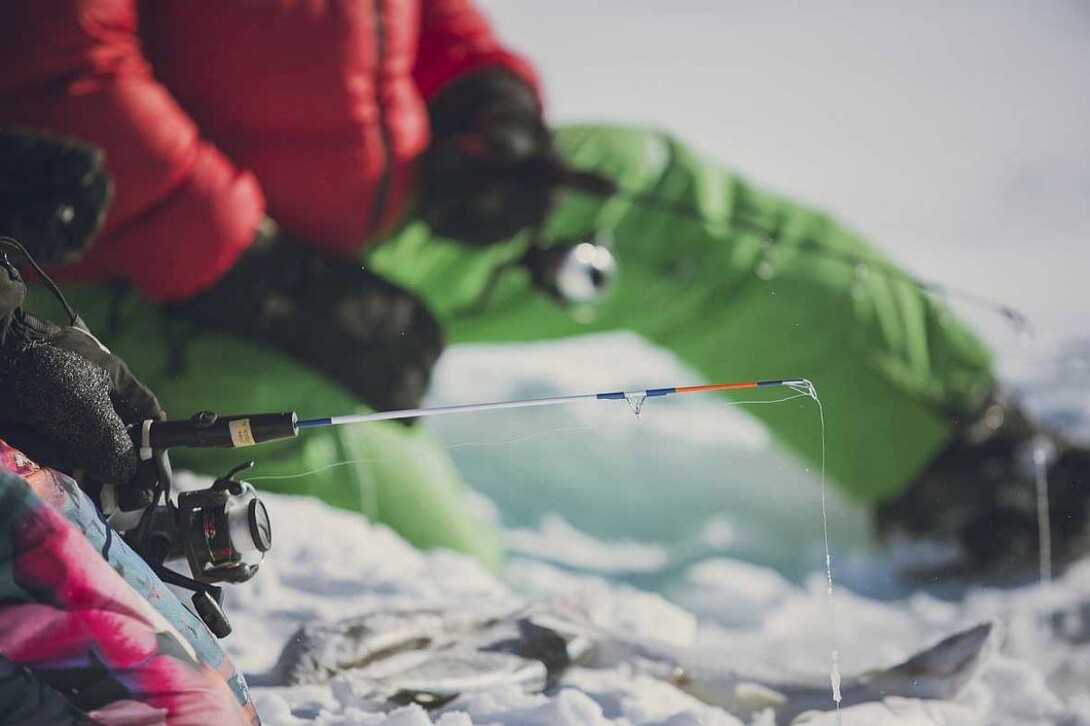 Tired of doing your annual ice fishing trip only to find hundreds if not thousands of people fishing on the same lake? Do you want top quality, action packed Canadian ice fishing? Do you like the idea of having modern cabins, extra luxuries and service at affordable rates? Then STOP! You have arrived. 
For the serious ice fisherman, Pasha Lake Cabins in Jellicoe, Ontario offers unparalleled opportunities to experience the way Superior Country ice fishing was meant to be.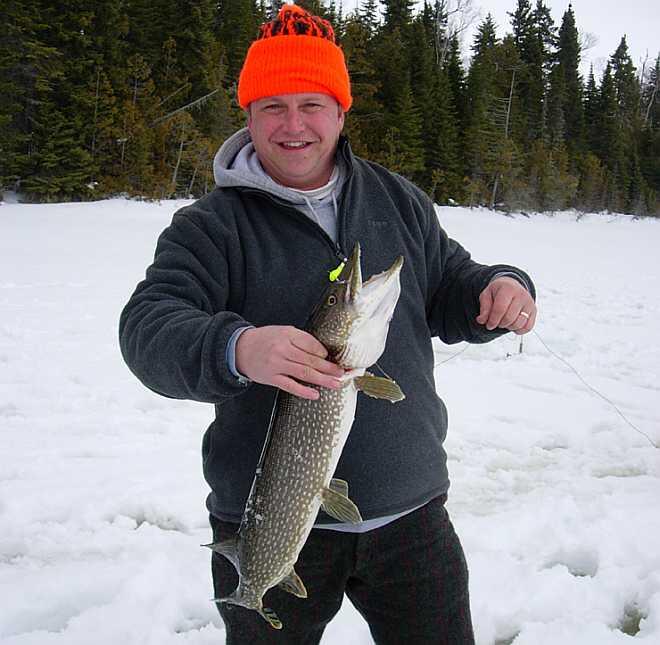 World Class, Action Packed Ice Fishing
Named by Outside Magazine as one of the top 25 fishing destinations in all of North America, there are literally hundreds of lakes just busting at the shores with hungry game fish. From big lakes to small lakes, deep lakes to shallow lakes, from trophy lakes to lakes with mind-staggering numbers, you have an arsenal of resources that guarantees you ice fishing success. With eight different game fish to choose from, whether you like fishing for walleye, splake, pike, lake trout, brook trout, whitefish or perch, you are bound to find an adventure that meets your quest to rule the ice. As a bonus, Pasha Lake Cabins offers world-class, expert guides that spend countless hours on area lakes. They hand-pick the lakes that are the most productive based on time of year, productivity and the quality of fish. If you choose, let them do the hard work, so you don't have to.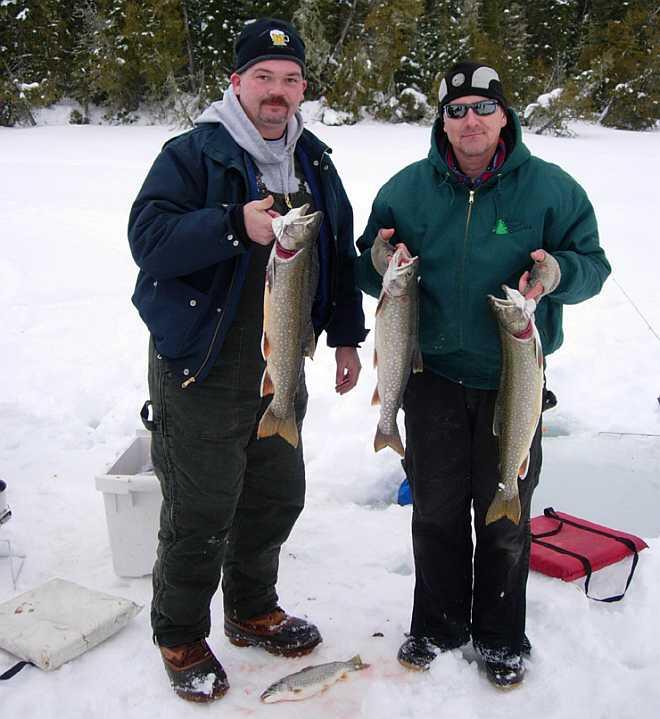 Remoteness
This unique location offers you ice fishing opportunities other areas simply cannot. From the lodge you have access to endless variety in every sense of the word. There are over 100 secluded lakes where you are guaranteed to be the only angler for miles. And, you guessed it, because of the remoteness of the location; very little fishing pressure brings fish after hungry fish to your unsuspecting lure or bait.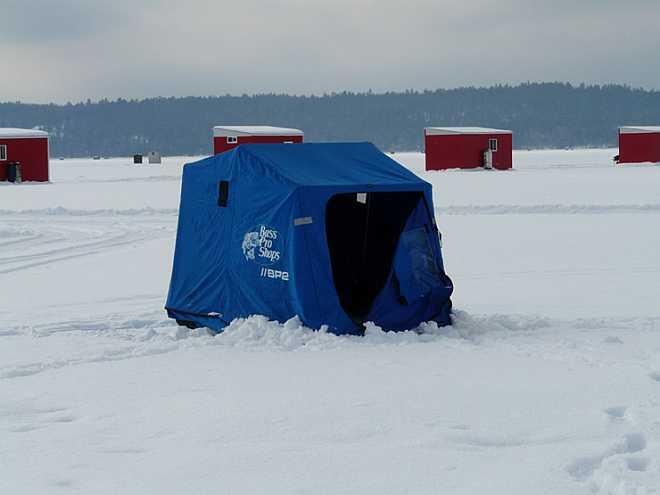 Accommodations at Pasha Lake 
During your non fishing time, enjoy living in a modern, deluxe cabin. Every deluxe cabin comes standard with modern toilets, hot/cold running water, propane oven and range top, microwave, coffee maker, toaster and the welcomed, toasty luxury of in floor radiant heat. Add to that a heated workshop to thaw out your gear, a spacious recreation lodge for large groups, phone, internet and satellite TV and you have accommodations fit for royalty.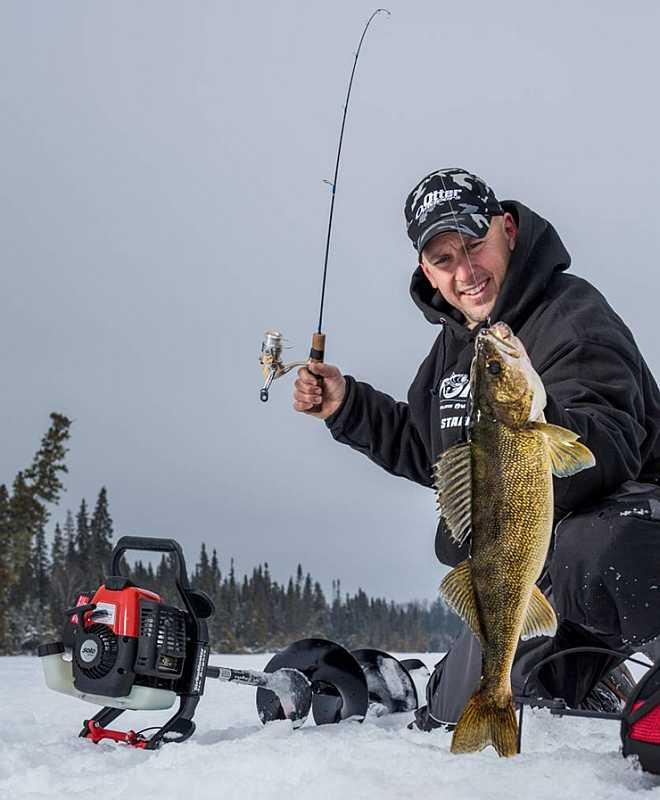 Call now for availability and special rates. 1 (866) 333-5943 or email Chad at chad@pashalake.com Also, visit their website at www.pashalake.com
Your World Class Ontario ice fishing adventure awaits you!
For a complete list of all the outfitters/resorts in Greenstone visit us here.