Merla Mae Ice Cream
This article was originally written prior to the COVID-19 pandemic and may contain photos and/or verbiage that contradicts the current physical distancing measures in place in Ontario. Please follow all current guidelines and maintain a physical distance of at least 2 metres from other people.

Ice Cream! It's no hidden secret that we all scream for some form of it on a hot summer day, especially if you are on vacation; however, in Thunder Bay almost everyone screams for Merla Mae Ice Cream!
What is Merla Mae Ice Cream you may ask? To put it simply, it is ice cream with a long-standing reputation for being the best soft ice cream in the city. Locals and visitors alike eagerly anticipate Merla Mae's opening each year as the weather starts to heat up in Thunder Bay around the May long weekend.
Merla Mae has been around since the 1950s at the same location it operates from today, 346 Memorial Avenue. Founded by Wendell Cathers, the fast food business was the first licensed drive-in in Thunder Bay, opening in 1951. Visitors today walk up to one of the service windows to place an order from the extensive menu of delicious treats, and indulge from the comfort of their car or on one of the many picnic tables and booths outside the building.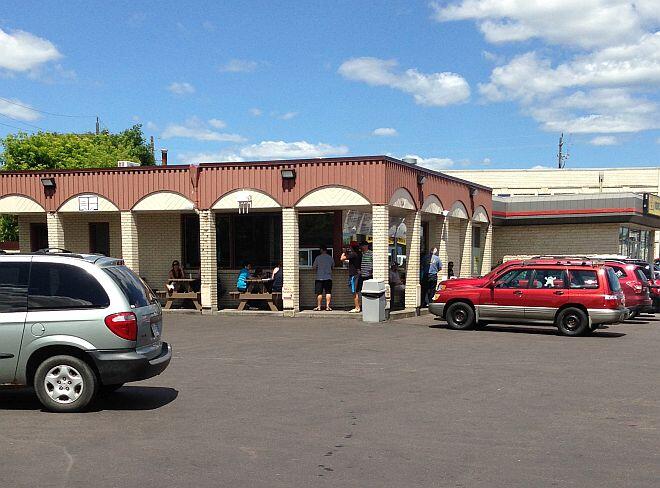 The parking lot is usually filled with cars, and the windows usually have people lined up waiting for their traditional creamy treat, particularly on a hot sunny day. In fact, the traffic on Memorial Avenue, just south of the John St. intersection, can at times become backed up as people try to find a spot to park in the lot.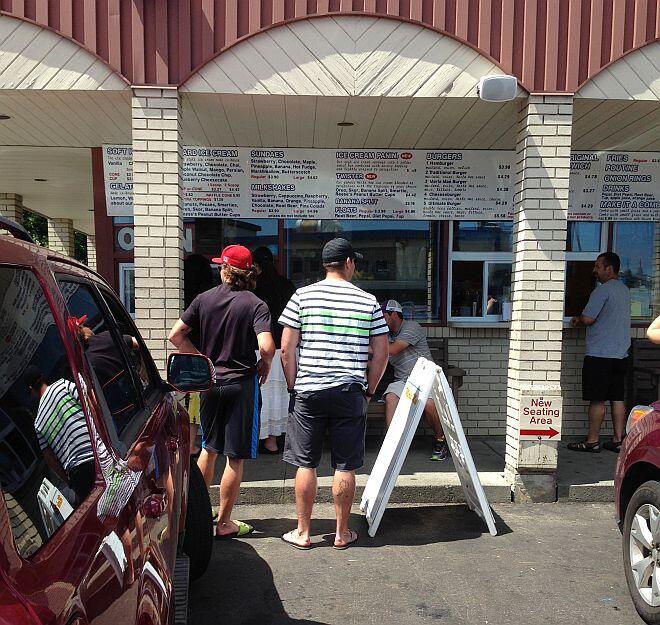 Merla-Mae is heaven with a reputation throughout Northwest Ontario! Arguably the most popular item on the menu includes the famous vanilla, chocolate, vanilla-chocolate twin, and chocolate-dipped variations of soft ice cream that stream out of the vintage ice cream machines. Ask anyone who has tried this ice cream and they will tell you it has exceptional texture and flavour: "It's the real thing, what you would have expected to get 15-20 years ago," is how one customer described rating the icy fare.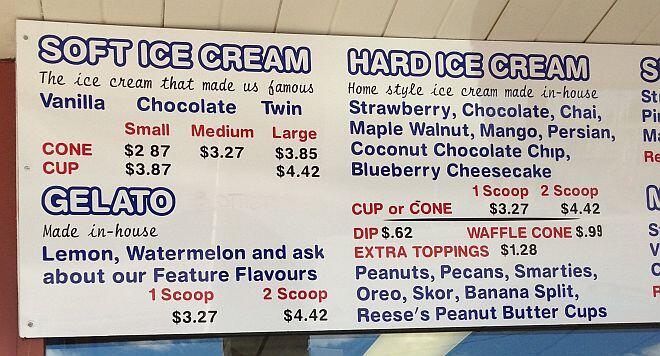 Merle Mae is more than just soft ice cream though; their menu boasts a large variety of sundaes, milkshakes, banana splits, floats, twisters, home-style burgers, fries, hotdogs, and so much more. They offer the usual flavours like strawberry, chocolate, and vanilla, but you can also find some new and exciting flavoured dishes, like a piña colada milkshake or a marshmallow sundae. Whatever flavour you try, if you are an ice cream fan you will not be disappointed.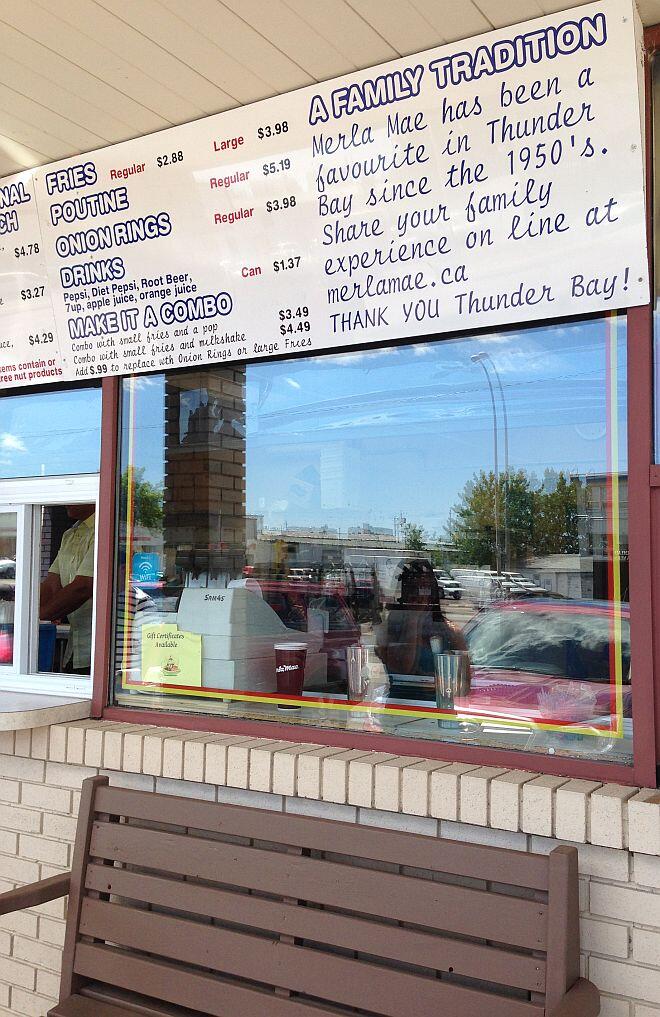 Just thinking about the smorgasbord of delicious options might make you want to head down to Merla Mae to try the ice cream flavours right now! Merla Mae usually opens in May operating through the summer into September, but it all depends on the weather. The best gauge is when you see the parking lot full, because then you know Thunder Bay's most popular ice cream spot is open for business.
Go any day of the week to treat yourself to a Merla Mae Ice Cream!