'Fall' Into Fun at Gammondale Farm
Celebrate the Season at Pumpkinfest

A visit to Gammondale Farm in the Slate River Valley is a great way to enjoy the splendour of the autumn colours if you are planning a trip to the Lake Superior region this fall. You will find that autumn is the perfect time to take the 40 minute drive to Thunder Bay from the Ontario-Minnesota border to visit Northwest Ontario. You will be amazed by the vivid red and auburn hues from the leaves of the hardwood trees against golden brown fields in the landscape of the rugged Nor'wester Mountain range.
Come and celebrate the fall harvest, Canadian Thanksgiving and Halloween at Gammondale Farm at the annual Pumpkinfest. Pumpkinfest runs for 5 weekends during the month of October (including the Thanksgiving Monday) and is open each weekend from 11 am to 5pm.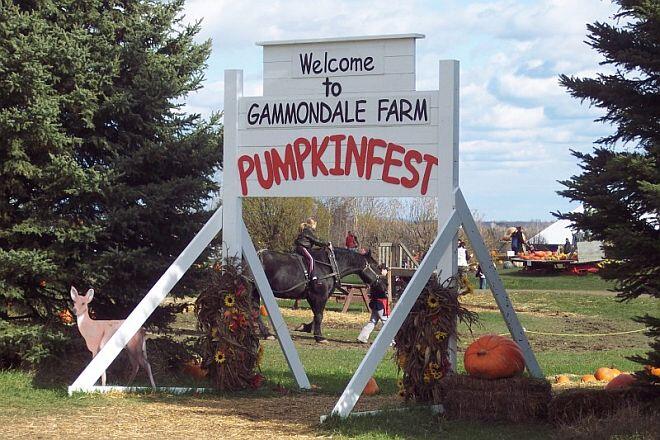 Watch the autumn colours come alive at this historic farm dating back to the 1930s nestled in the Slate River Valley at the foot of Candy Mountain. Pumpkinfest is fun for everyone, and at Gammondale Farm there is plenty to see and do to put smiles on children's faces having fun and enjoying the great outdoors!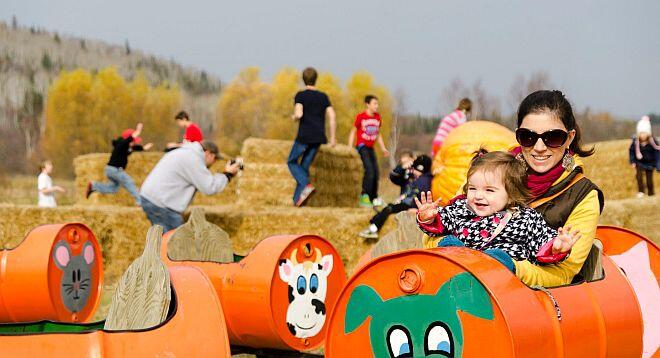 There are paths around the fields and ponds, where birds and nature can be admired. The Maple Bush at the foot of Candy Mountain is a great place to hike and the Corn Stalk Maze is a favorite place to play in the month of October leading up to Halloween.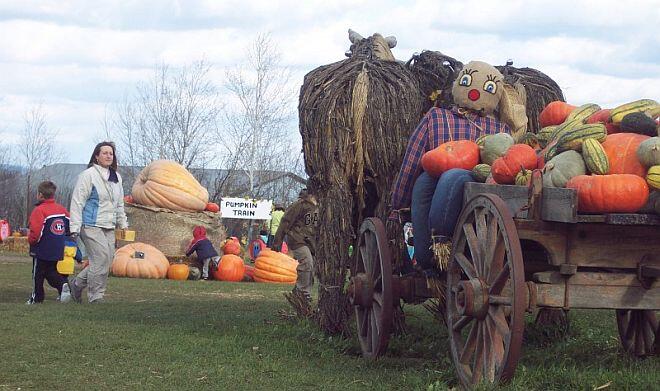 With over twenty Fall attractions, you will not leave Pumpkinfest disappointed!  Canada's Largest Pumpkin Catapult! Pumpkin Train, Pumpkin Slingshots, Pumpkin Peddle Carts, Pumpkin Trikes, Pony Train, Duck Races, Black Tire'd Horses, Cornstalk Maze, Forest Maze, Kids' Monster Corn Maze and Finger Fright, BOO Barn and Tractor Pulled Wagon Ride and 'Needle in a Haystack Photo Contest'.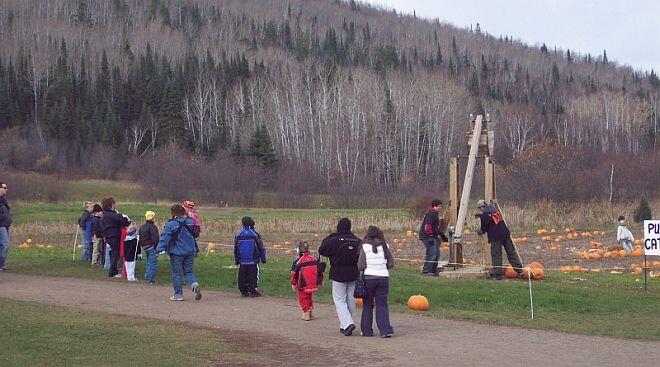 The all-time favourite activity is visiting the Gammondale farm animals. Additional activities include draft horse rides and mini-pumpkin decorating.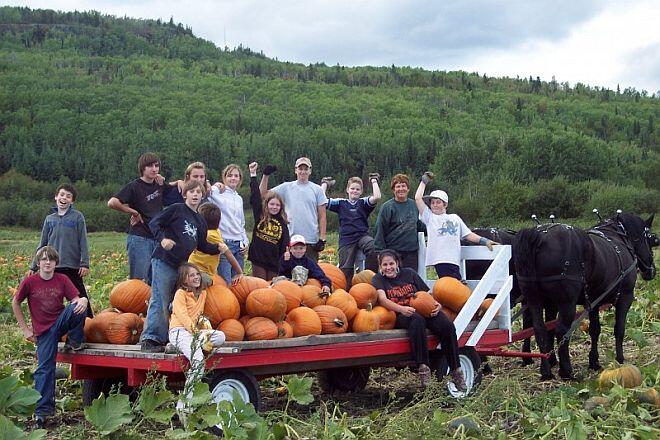 Pumpkinfest will satisfy all of your appetites for Fall! With great local food in the Log House, you can enjoy over 40 kinds of squash and pumpkins that are grown and sold at Gammondale.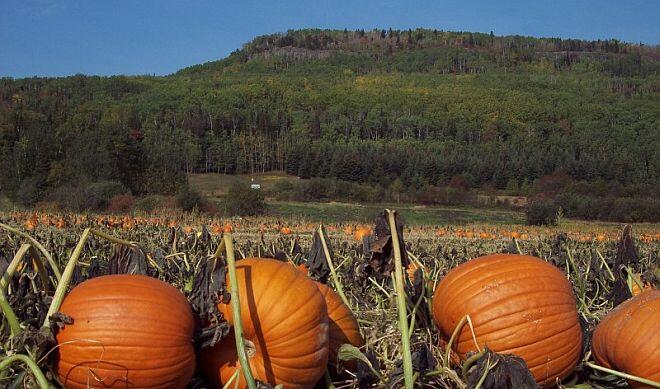 There are accessible bathrooms. Some activities are not accessible for wheelchairs. Support person is admitted FREE. Unfortunately, pets are not welcome at public events at Gammondale in respect to safety around the horses, which are big part of the farm attraction.