Let the Thunder Bay Museum Captivate Your Imagination
Local writer Duncan Weller tells why a tour of the Thunder Bay Museum is must see on your visit to Northwest Ontario this summer.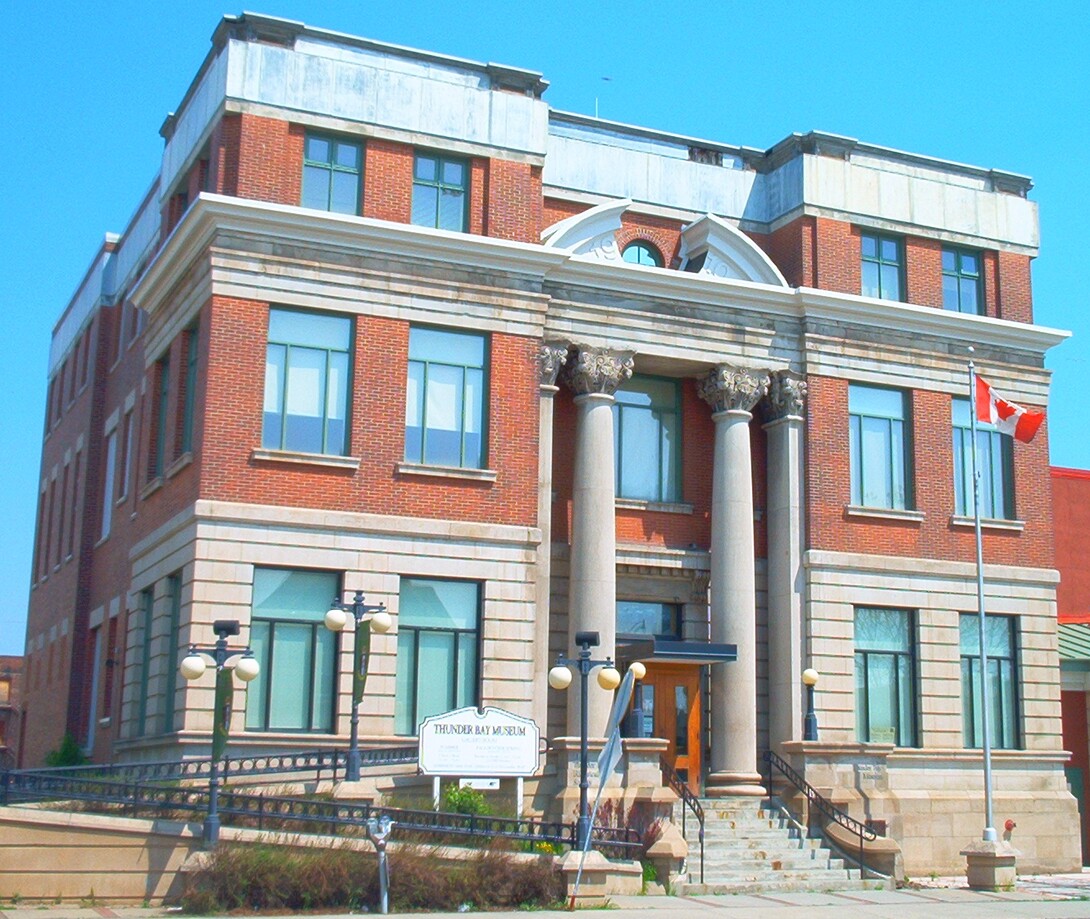 For over twenty years, Monica, the  woman at the front desk, has welcomed patrons to the Thunder Bay Museum. Monica is also a local artist and teacher who wrote and published a book about her experiences on the job at the museum located on Donald Street in Thunder Bay's south core, just down the street from City Hall. If you're good, she won't add you to her sequel.
As we talk, Monica glances at the computer screen where certain displays are monitored. She has an eye on the dinosaur, a detailed bone replica of a mighty Albertosaurus, on the second floor.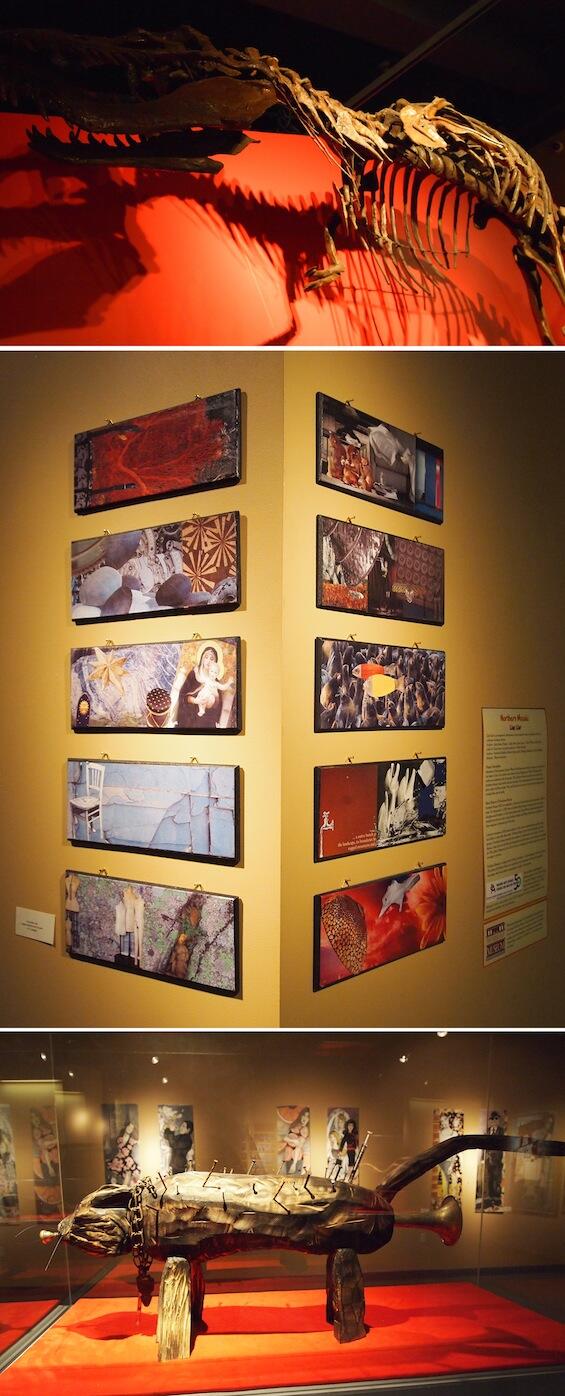 Against a blood red backdrop, this relative of the T-Rex looks monstrous – with its bones and gaping mouth. Nicknamed, Albert, most children love him. Appropriately, a man and his son stand behind the rope. Monica explains that quite a few people step over the barrier to touch the bones. When this happens she gets on the intercom and politely asks them to step back.
Three Floors of History & More
Smiling and keen, Monica loves the museum. It can't be helped. The first floor begins with a little pre-colonial history of the area, complete with an Ojibway wigwam and arrow stones. History quickly segues into the days of the fur trade where you can walk through a panoramic sampling of what it was like to live in Thunder Bay at the turn of the 20th century. In a little theatre you can sit to watch films featuring Betty Boop and Charlie Chaplin. Kids like the functional jail cell, but are afraid of the old mannequin who's a bit worse for wear. Thunder Bay, with the first trolley system in North America was quite progressive for its day. Children stare at 19th century technology wondering what it is, how it works, and how people got on in life without the appliances and gadgets we have today.

Host to Exhibits, Programs and Events
Exhibits on the second floor will change, but most often, the popular Albertosaurus is featured. The adjacent space is often taken over by local artists. As I write, nine local artists have contributed to a show titled Liar Liar. A big attraction in the past was the Heavy Metal show featuring metal arts, where a heavy metal band played for the opening reception, and volunteers dressed in amazing leather get-ups. The space hosts fundraisers, one where Queen Victoria will appear for High Tea. Other events include summer camp programs, Taste of History dinners, and Halloween Haunted Halls. Many local volunteers and artists keep the museum an active and interesting space.
On the third floor, permanent exhibits feature a plethora of objects set up as partial living spaces, revealing how people lived and entertained themselves in the past. The war memorabilia is fascinating. Accompanying texts and photographs offer a wonderful glance back in time.
Stuffed, yet not stuffy, the museum is full of surprises. The museum, the police station for the former City of Fort William, reveals how our lives are never static, but a living process worth remembering. A visit to Thunder Bay Museum is worth the nominal price of admission and is sure to provide a morning or afternoon of entertainment for young and old alike.