Off the beaten path
Is it time to upgrade your tires?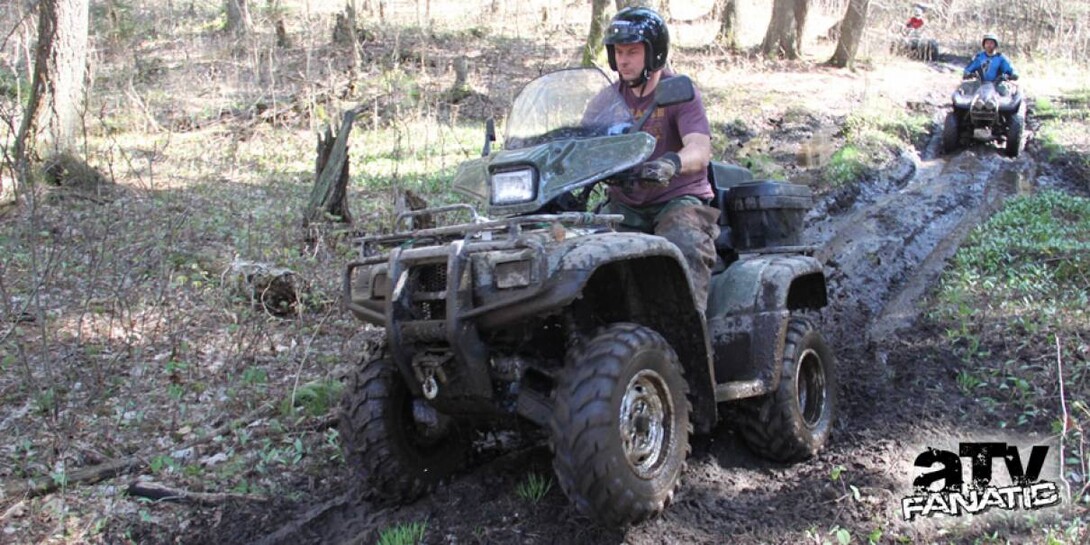 Many riders quickly find as they get more adventurous that their stock ATV tires are not adequate, certainly not if you are searching for hiden ghost towns. A better set of more aggressive tires is a great place to begin to upgrade your ATV and get you out of some sticky situations. Stock tires are not designed to let you down, in fact they are designed to work on all sorts of terrain, including grass, without tearing it up. They don't, however, excel in mud and ruts.
I recently spoke with Duane, the senior mechanic at Strictly Recreation, and he shared some great tips with me.
"The sky is the limit with tires, but there are several things to consider before you make your purchase. The most important consideration is whether or not the tires will require further modifications to the ATV to function. Some tires require off set rims, spacers, or even lift kits to avoid rubbing on your inner fenders and suspension parts. Larger tires will also affect your top speed, available power, and will normally cause considerably more driver fatigue after a long ride."
Choosing a tire with a suitable tread for your preferred riding application is important too, mud tires are different form rock tires and sand tires, while some tires boast to be a great for all types of terrain.
Research is the key: visit the ATV forums, talk to other riders, and remember to contact your local ATV retailer as they not only are a wealth of information, but they'll often beat the box store prices, or include installation to stay competitive.