Where to Ride When There's Nowhere to Ride
Each spring ATVers descend on this small town in Ontario's Highlands to raise a lot of money for the community and have a good time doing it!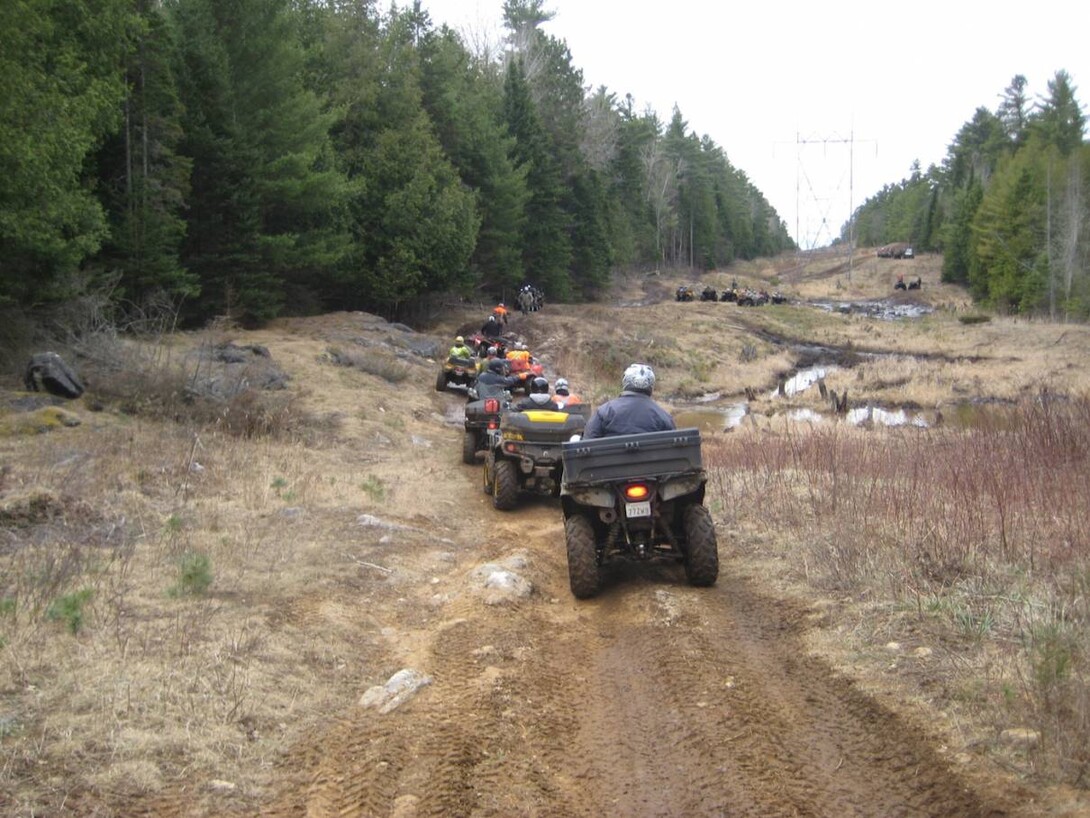 The last Saturday in April means the end of the Spring Thaw is almost upon us. Arguably the best time of year for ATVing Ontario. For those who've been waiting all winter and are dying to get out you can always count on the Spring ATV Run in Ompah to whet your appetite until the rest of the trails open up.
The Spring Ompah Ride generally has a super-huge attendance, however, due to the crackdown on side-by-side and 2-up ATV enforcement, attendance was down a bit. Even with some ORV being excluded this year, 545 ATVers rolled into the small village of Ompah ready to blow the dust off of their ATVs and get out on the trails before their busy Summer schedules tie them up. 
Click here to learn about recent changes to laws around SxS, UTV and 2-up ATVing in Ontario, including a list of where you can and cannot ride on Ontario roads.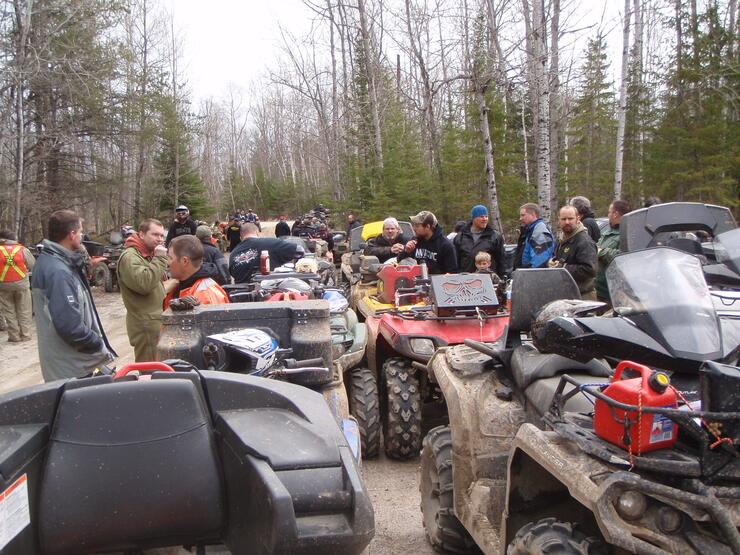 There is no better early spring ride than this one to get you out there and helping out the community. This ride supports the Ompah Volunteer Fire Department, the Ompah Community Volunteer Initiatives, the Ride for Dad, and the Relay for Life Canadian Cancer Society!
The village goes out of its way to accommodate ATVers for this big event. The gravel pits are opened up to allow for parking of large vehicles with trailers. Rental cottages are opened up for those wishing to make a weekend of it. The Double S Marina has ATV parts and accessories on hand for last minute items forgotten or misplaced!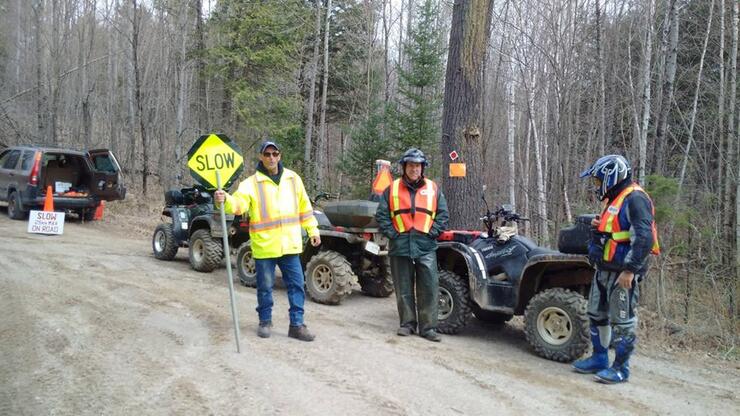 Volunteers start directing traffic as soon as you hit the village limit sign, directly across from the Community Centre/Fire Hall. Vehicles are directed based on their size and unloading requirements.
Once unloaded and squared away, pre-registered participants gather at the Double S Marina to check in, and to register for those who made it a last minute decision! Jim Summers from the Ride for Dad organization was on hand selling Ride for Dad memorabilia and merchandise. Ompah Volunteer Firefighters were selling raffle tickets on a Honda 500 cc Pioneer Side-by-Side! The draw for the side-by-side is this September.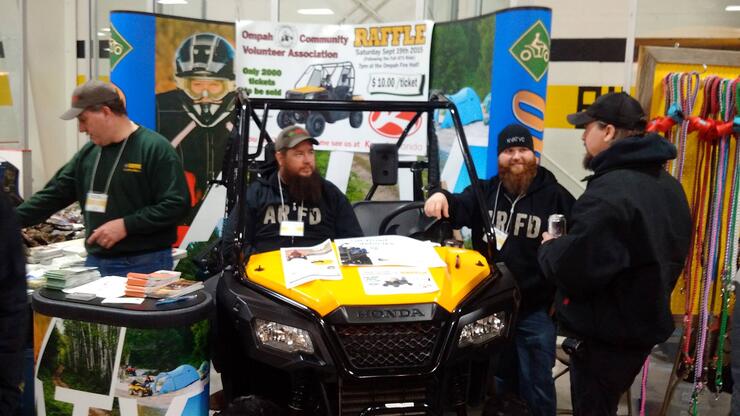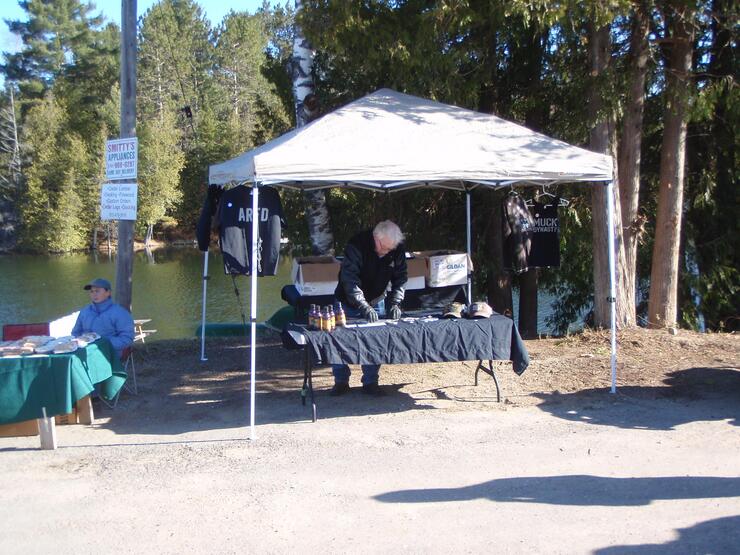 Once registered up and geared up, participants hit the trails. Days are spent clearly marking the trails but once 100 or more ATVs head out before you, it's hard to miss where the rally is going!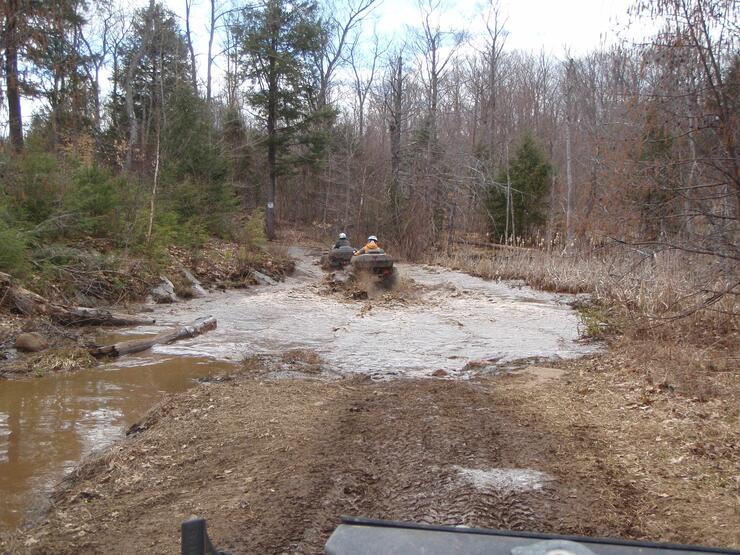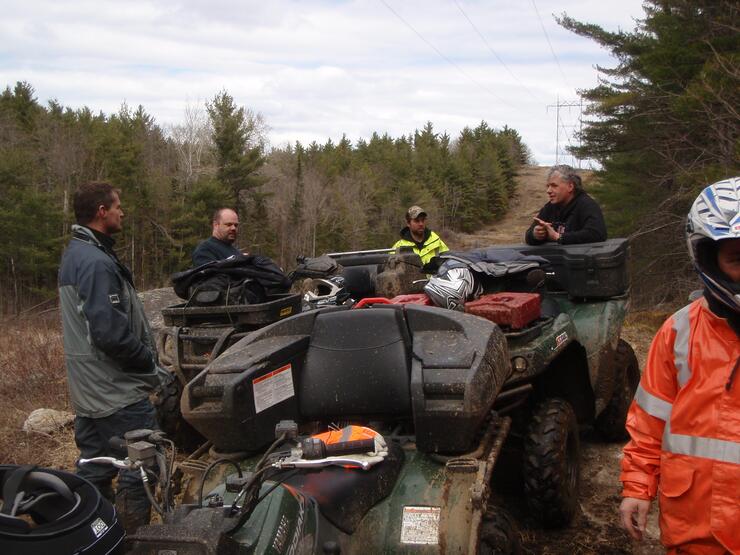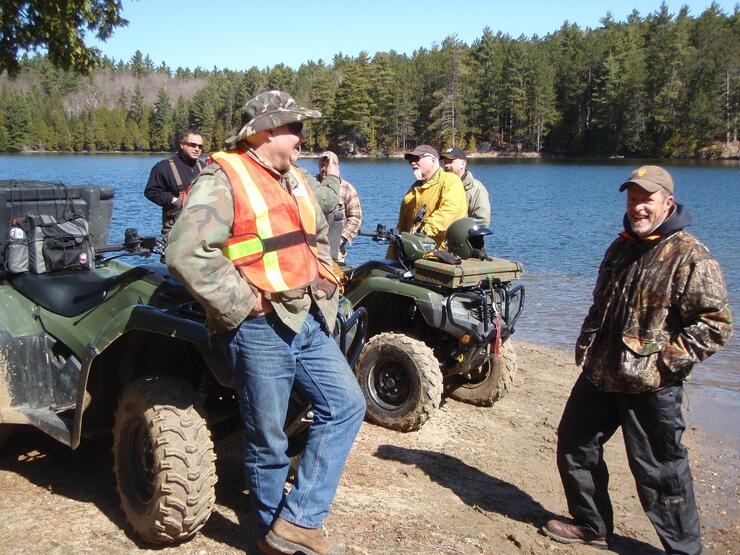 The ride travelled the standard fire-roads and easy trails by Granite Lake for a scenic rest, and through the Mountain Chute for lunch put on by the volunteers for the Relay for Life Canadian Cancer Society.
Hungry ATVers had a full menu of options including grilled sausages on a bun, burgers, chili and more! It was easy to tell the food was good based on the number of people in the line to purchase a second round! After lunch, if there were any ATVers who hungered for more of a challenge, they had many wet and more intermediate level trails to choose from.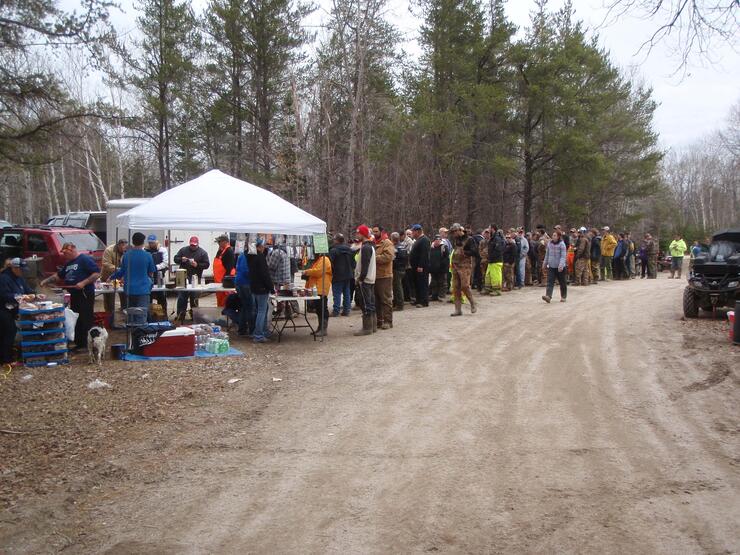 Further along the trail, the easier routes lined up with the harder routes once more for a moist trip through the Quackenbush loop. No ATV made it back clean, but luckily there was a charity bike wash waiting for them most of the way back to the Marina.
It was another fantastic ride put on by the Ompah Volunteer Association with assistance from the Ottawa Valley ATV Club and other charitable groups in the area.
$15,000 was raised for the Community of Ompah, and the Ride for Dad Charity. There were a few wet belts, torn cv boots, and a few axle issues, but otherwise, it was smooth event. Be sure to mark your calendar for next year. It is an event you don't want to miss!
Check out the Ompah Firefighter ATV Wilderness Rides for your next chance to get out on the trails! 
And for where to stay when visiting the area:
Canada Stays - Ompah Cottage Rentals