9 Great ATV Tours in Southern Ontario
If you're looking for a successful ATV adventure close to home, you can't miss with these places.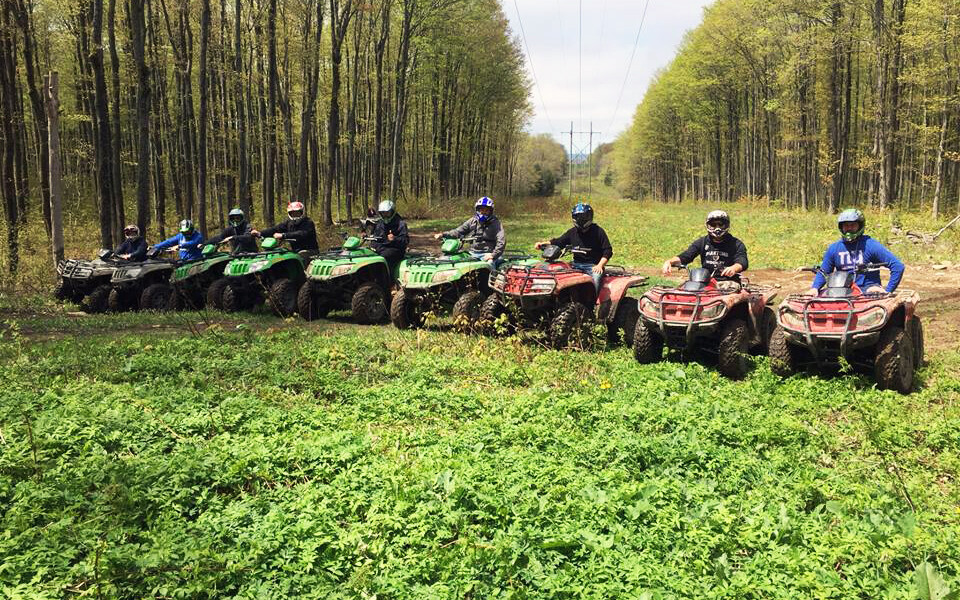 Last week we published our list of top spring destinations for ATVing in Northern Ontario. This week we're bringing you ones a little closer to home—especially if you live in the south. 
Spring is the best time of year for ATVing—the dust is down, the temperatures are cool, and the trails are quiet—so you can outrun the bugs!
More than a few of these places are hitting our lists for the first time, so we haven't had a chance to check them out ourselves, but we do know the areas they run tours in, and they are all pretty great riding. 
If you think we're missing anything, don't hesitate to send us a message on Facebook. We're always here for the gearhead community!
Outdoor ADventures ATV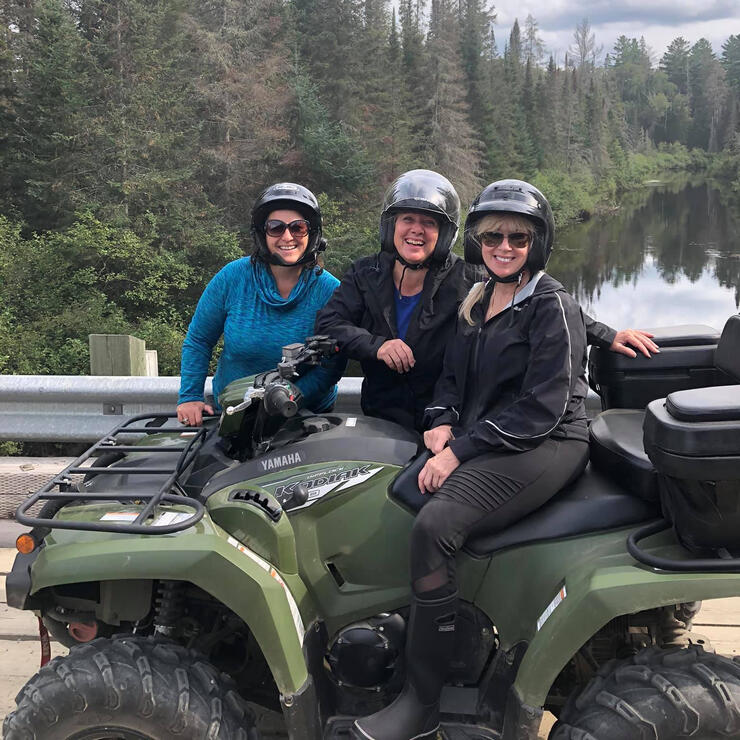 Located just west of Algonquin Park, Outdoor Adventures ATV offers a range of packages for riders of all skill levels—no experience needed! Climb in the driver's seat of a new Yamaha 2021 Kodiak or 2021 CFMoto 500 2-up ATV and embark on the adventure of a lifetime. Privately owned and operated, the guides are highly experienced and certified in First Aid/CPR. With RV accommodations onsite, this is a great choice for families or groups of any kind looking for some serious outdoor fun while in the area.
Tom Irwin Adventure Tours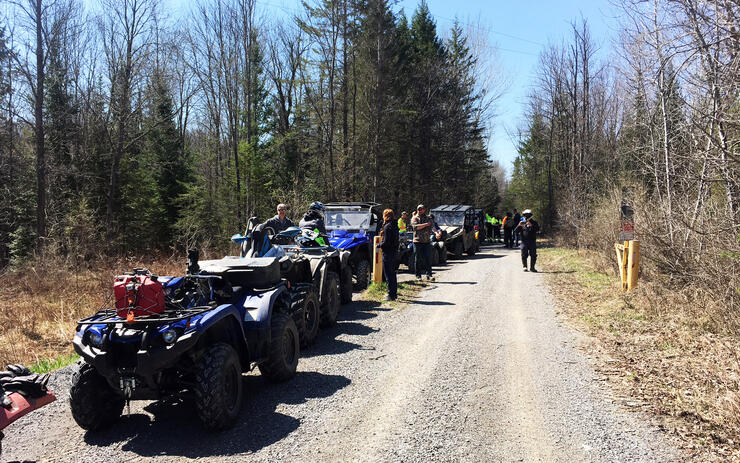 Tom has just got his ATV and dirt bike adventure tours business up and running (you can read a profile of his business here) but his pedigree in the off-road world can't be beat. If you're coming from Ottawa, Kingston, or points south, Tom Irwin Adventure Tours is the perfect local tour operator.
French River ATV Tours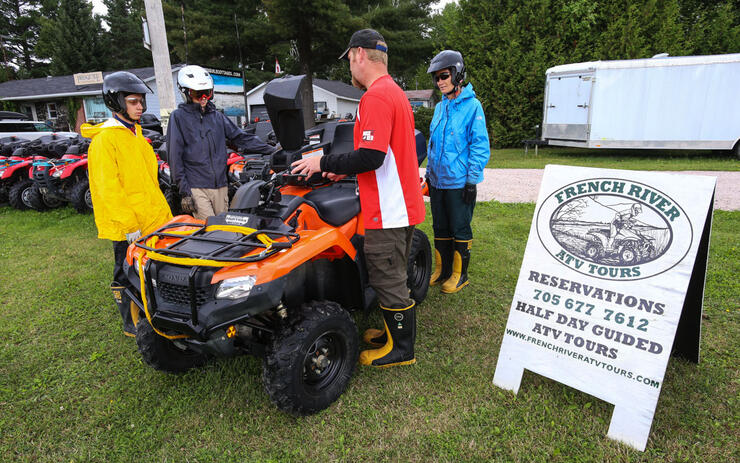 Just up Highway 400, French River ATV Tours has opened up a whole new riding area that was previously only known to locals. Owner Brad Oldham also rents cottages and boats, so if you want to fill your weekend with outdoor adventures, this is the place. Our boy Martin Lortz wrote a piece about his visit—check it out here.
Redline Outdoors
If you need to get your safety training done, Redline Outdoors is the place to go. Plus you get the benefit of riding in the heart of Muskoka. They've got camping and fishing packages as well as long-term rentals. 
Cotton Co.
We only just found out about Cotton Co., but they offer a glamping experience as well—so this could be the right place if you're planning something a little more romantic, or want a high-end outdoorsy experience after riding the trails all day.
ATV Adventure Tours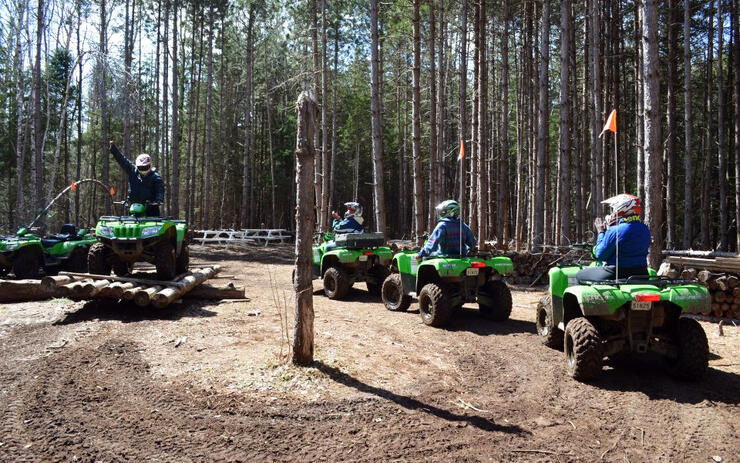 Located in Collingwood, ATV Adventure Tours is close to Blue Mountain Resort, which makes it the perfect add-on to a bigger trip. You could easily get in an ATV ride then unwind at the Scandinave Spa all in one day.
Valley Adventure Tours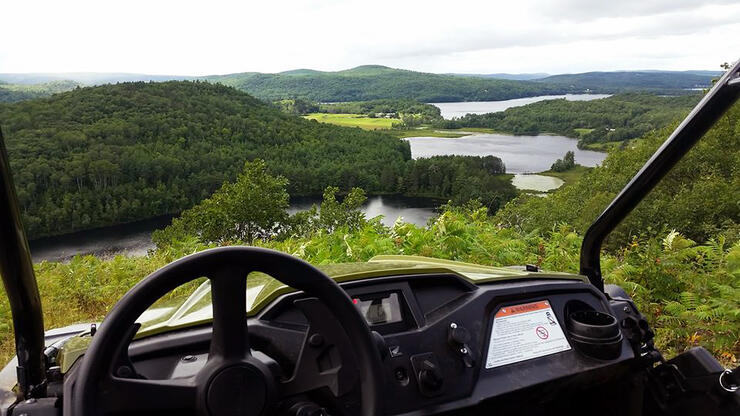 The newest addition to the ATV playground east of Algonquin Park known as the Madawaska Valley is Valley Adventure Tours. Located in Barry's Bay, and keeping their groups small, their tours are the ideal way to take in the secluded forests, muddy water crossings, and breathtaking views of the Canadian Shield. If you go in the summer bring your bathing suit, the swimming can't be beat!
Thrill Seeker ATV Tours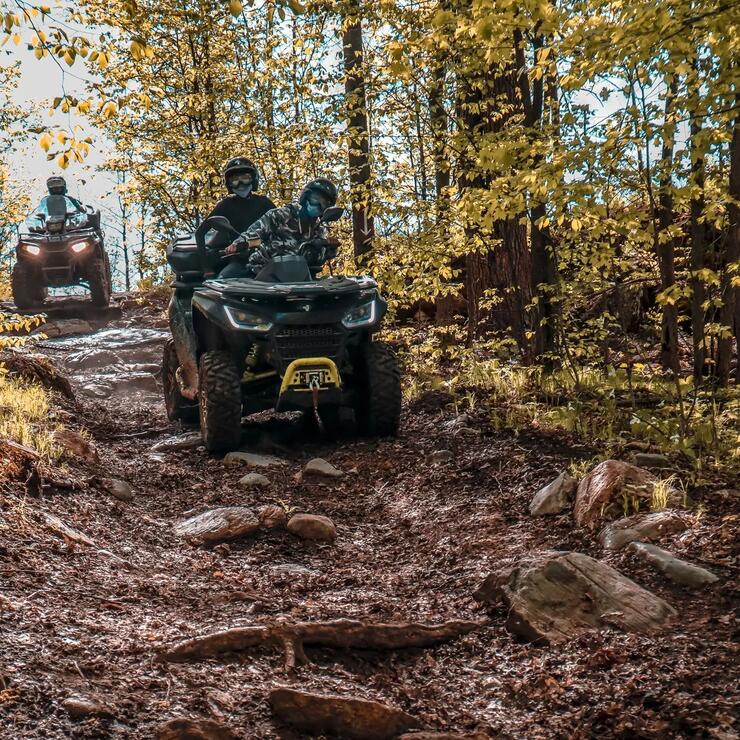 Operating out of Marmora, Thrill Seeker ATV Tours is eastern Ontario's ultimate adventure. Book a half-day adventure for yourself or some buddies, or even family. Professional guides and beautiful trails make lifelong memories. No riding experience required. They provide all the gear. You'll get full safety and operational instructions before the tour, and you'll be out there with experienced guides.
Tour Muskoka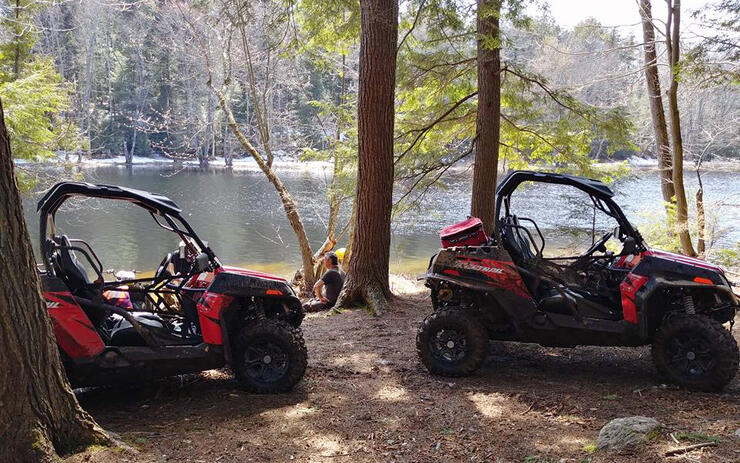 We don't have any direct experience with Tour Muskoka but we know the area and it is gorgeous. The opportunity to go riding through some of Canada's most beautiful terrain in a brand new 2018 CFMOTO Side by Side is not one to pass up!
These are the top ATV tours in Southern Ontario—if you're looking to get a bit more remote, check out our article on the top Northern destinations for ATVing—either way, you won't be disappointed. A day spent on the trails in good company is the recipe for great memories.