ATV Trip to Cheese Curd Heaven
A trip through the Larose Forest ATV trails on the hunt for Ontario's best cheese curds at the St. Albert Cheese Factory.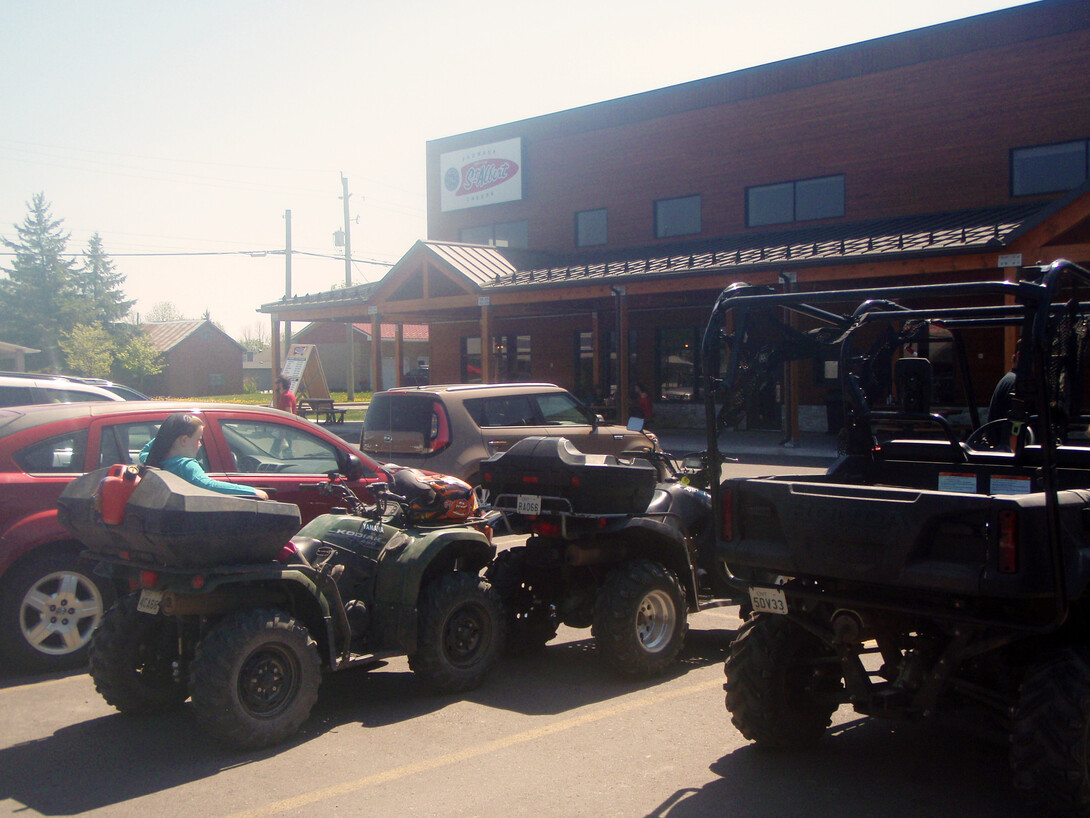 There are several loves in my life. Two that are very high on my list are ATVing in beautiful Ontario and eating! Even better is when those two joyous activities can go hand-in-hand!
Now, I'm not sure exactly how far across Ontario the legendary status of St. Albert Cheese is known. I do, however, know that within Eastern Ontario it's common knowledge. You mention cheese curds or poutine, and the next sentence includes St. Albert's.
How do ATVing and cheese curds come together? Well, as an avid rider, I'm always a fan of hitting the trails of the ATV Club of Eastern Ontario (ATVCEO), reaching the trails in the beautiful Larose Forest, and swinging by St. Albert, Ontario—home of the St. Albert Cheese Co-operative—for a fix of cheese curds and poutine! (Yes, both; separately and together!)
St. Albert Cheese unfortunately experienced a catastrophic fire in February of 2013. Cheese production was moved to different factories—to keep all of us supplied in the oh-so-good cheese curds—but the St. Albert location and restaurant were out of commission while rebuilding was underway. And rebuild they did! In 2014 the factory re-opened, and in 2015 a new bigger and better restaurant opened in the original location. This was something I needed to go check out first-hand.
ATVCEO Trails and the Larose Forest
We loaded up our ATVs and side-by-sides and headed to Saint-Pascal-Baylon, where ATVCEO has a parking area at the Ronald Lalonde Community Hall, where they hold their monthly meetings. We followed the trail out of the parking area, along unopened road allowances, and a couple of road links, until we entered the Larose Forest.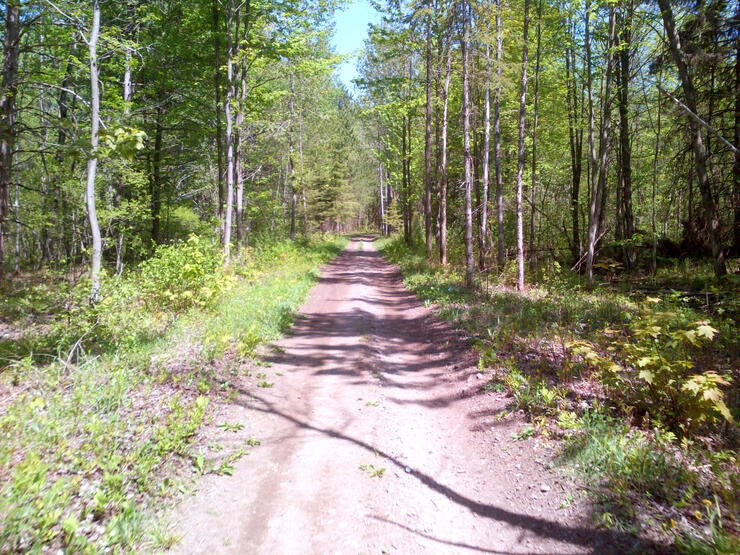 The trails in this area are well-maintained wide forest routes, following forest access roads. It is wonderful to see all of the work that has gone into this forest to allow all types of trail users to share these forest trails year-round. 
After touring through the Larose Forest, we looped around through the Village of Casselman, which allows ATVs to run right through the heart of the city. After passing through Casselman, we were hot on the track to reach my true destination: poutine. Err, I mean St. Albert Cheese, of course!
Lunch at St. Albert Cheese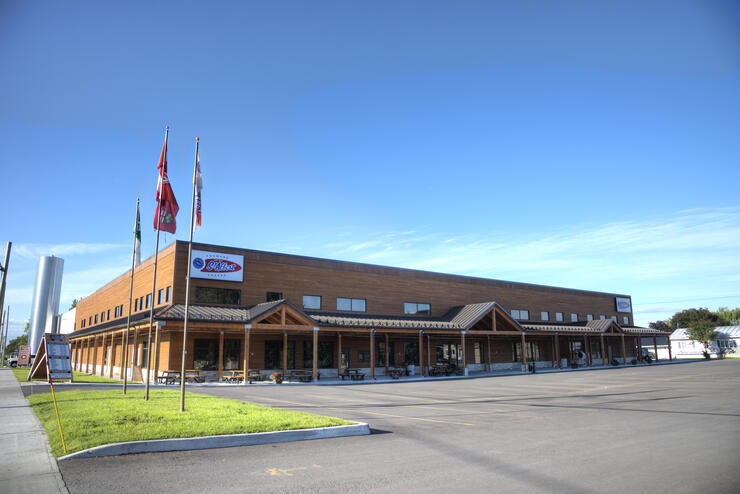 The trail signage led us right to the new factory's parking area. I was pleased to find a much larger establishment had arisen from the ashes.
We entered the new building and washed the dust of the trail off before checking out the restaurant. The restaurant was set up cafeteria style, bolstering many, many, many different specialty poutines for us to try. I went for the St. Albert's Poutine, which offered ground beef, green peppers, sautéed onions along with the classic cheese and gravy.
I will need to return many times to try them all! After stuffing myself with that awesome poutine, I followed up with a hand-scooped ice-cream cone. I took my cone and explored the 200-foot glass corridor that allows you to look down upon the factory floor and see the cheese making and packing in action. The new factory also offers a boutique selling fresh St. Albert cheese and many other artisan products from Eastern Ontario.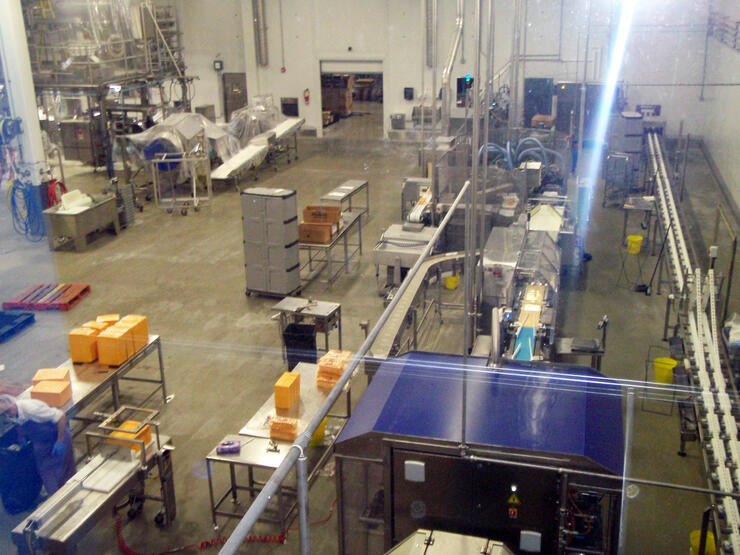 The ride back around to our starting location was much slower than the trip there, but I had a much fuller tummy than I did on the way there! It is definitely worth checking out this newly updated historic site. I look forward to the future grand opening of the St. Albert Museum, which will definitely serve as an excuse to make that trip again!