Top 5 ATV Destinations for Spring
Now's the time to make a move. Here are our picks for the best ATV trail riding vacations in Ontario. Let the mud fly!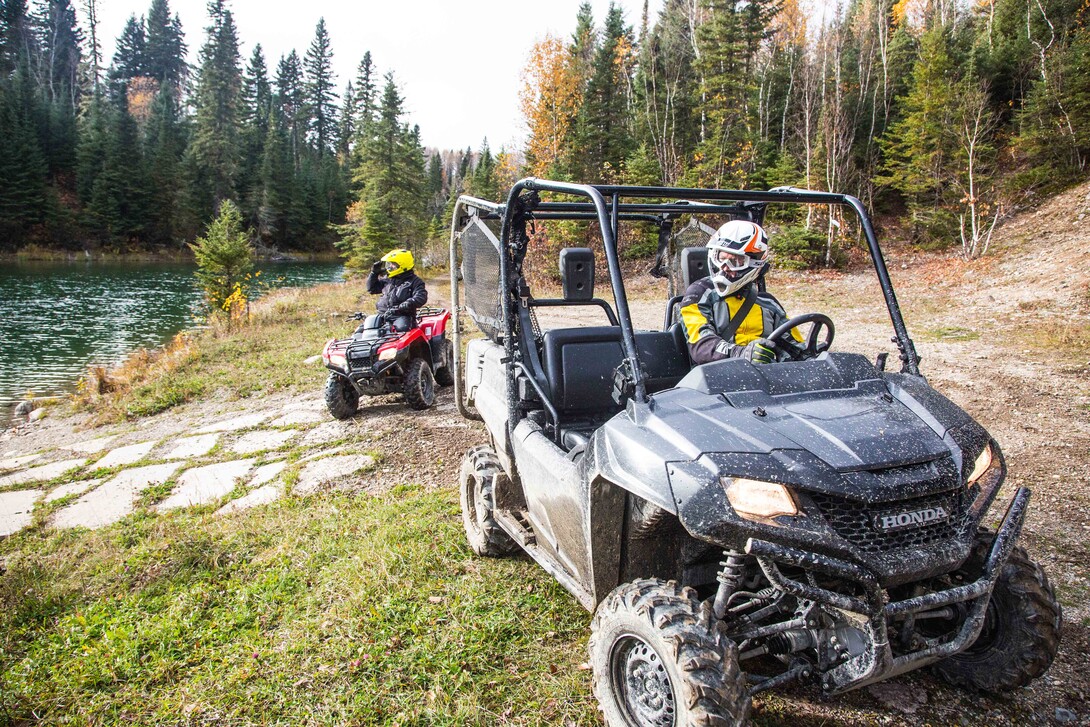 With the major thaws across the North already underway, our thoughts are turning from sledding to ATVing. And spring is the best time to go ATVing. The temps are cool, so you can stay out in the sun and toss your bike around on rocks and trails all day without overheating. And the damp keeps down the dust! True, there are a few bugs out—but we all know the solution to that: keep moving!
If you haven't already planned your trip, here are some solid options that just might have some availability left. 
Mattawa Adventure Camp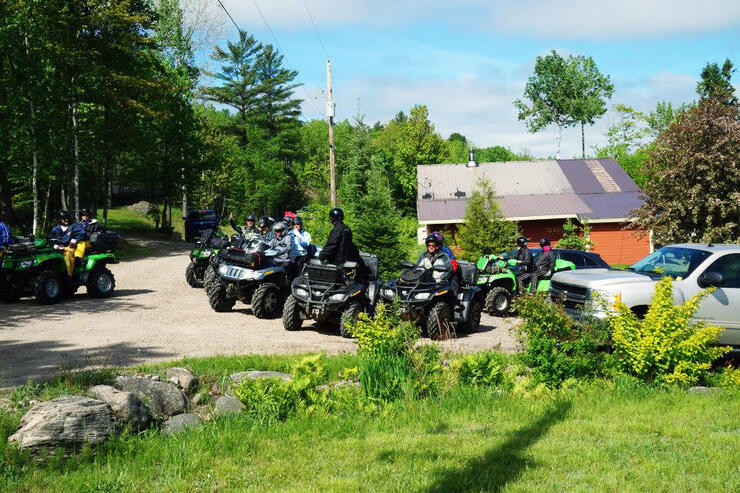 This recent post on Facebook by our German expatriate host Wim at Mattawa Adventure Camp brought back all kinds of good memories of riding with the YouTube All-Stars of ATVing.
The Mattawa Adventure Camp is perfectly set up to host lots of trucks, trailers, and quads, and is just down the road from the trailhead of the Voyageur Multi-Use Trail System—probably one of Ontario's best-kept trail riding secrets. 
Mukwa Adventures
Specializing in guided group tours, Mukwa Adventures partners with lodges all around the Spanish, Ontario area. Connecting riders to hundreds of kilometres of trails all over the North, they are fully mobile and can plan a customized guided trip for you and your crew.
Our pal and writer Dave Bouthillier took a trip with them this winter and was pretty impressed with their setup. Check the video for an idea of what a trip with Mukwa is all about—they also do women's retreat weekends!
Horwood Lake Lodge
We're big fans of Horwood Lake Lodge and the vision of the incomparable Mike Brazeau. About a 30-minute drive southwest of Timmins, this lodge defines the word "remote."
While we've only been there on sleds, we've heard the ATVing is just as good a time, and Mike and his wife Jana are incredible hosts. We rode sleds there last winter with 4x4 superstars Jessi Combs and Cynthia Gauthier and they had nothing but good things to say of the place.
Marten River Lodge
A mere 4-hour drive from downtown Toronto, Marten River Lodge is just off Highway 11—an easy, straight shot drive that lets you make the most of your time there. In fact, the lodge is built on the original Highway 11 before it was moved east to allow for faster travel. You can bring your own machines, or rent from their fleet of the latest Polaris—call ahead to ensure they're ready to meet your needs.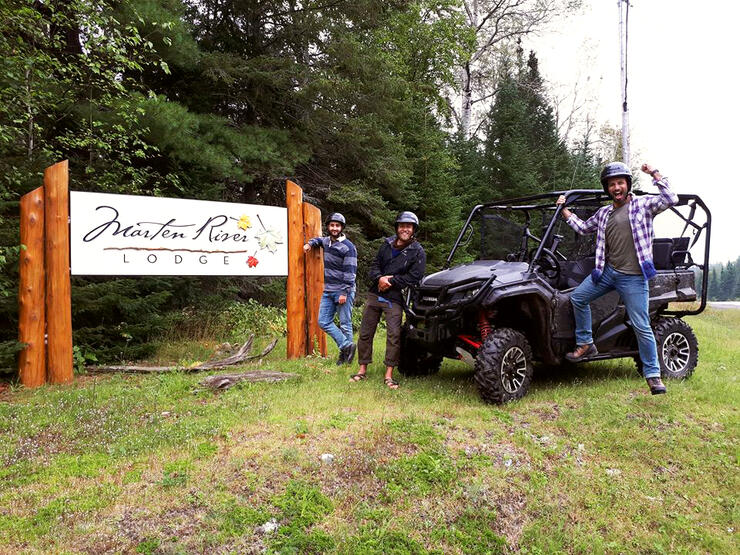 Mountainview Lodge ATV and Sled Tours
A skip, hop, and jump from the U.S. border, Mountainview Lodge is perfect for visitors from Michigan who want to explore the Canadian wilderness. They do ATV tours in the spring and summer and snowmobile tours in the winter, so it's safe to say they know the Algoma backwoods.
Spring is the new summer, especially for ATVers. So don't waste your season hemming and hawing about when and where to ride. Book your trip today!