ATVing Near Toronto? We got you.
Guided or self-guided rides on old logging roads, wagon ruts, stream crossings, forest paths—plus amazing hospitality and cuisine to come back to at the end of the day!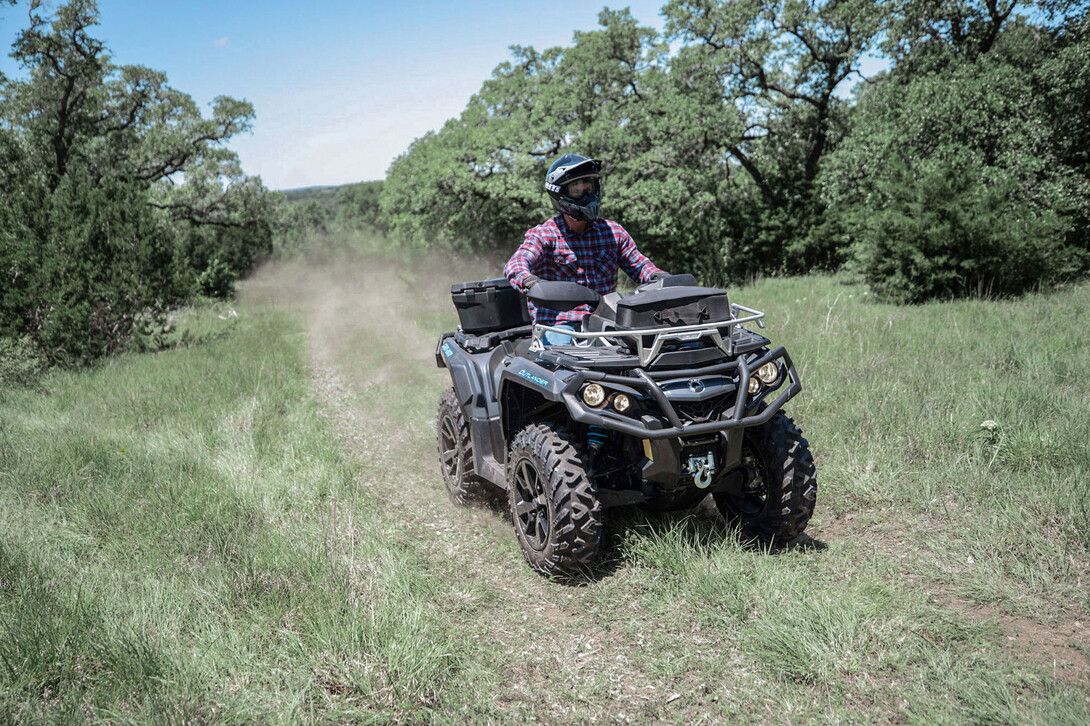 Mattawa River Resort is a year-round destination for hunters, anglers, campers, and off-roaders alike and spring is when things really come to life here in Ontario's near north! Located about 4 hours north of Toronto, this is the perfect weekend destination for ATVers looking to get out and ride this spring. 
With nearly 150-acres of wilderness to explore, there is no better time to experience it than springtime, and no better way than on your ATV. Mattawa River Resort, besides offering top-notch accommodations, is well located for easy connection to the A1 Trail System—a gigantic network of trails incorporating old logging roads, wagon ruts, stream crossings, forest paths, and even open fields. Every trail on the system is clearly marked with an off-roader's skills in mind—identifying levels of difficulty. The A1 is perfect for introducing first-timers to the joy of ATVing. Why not challenge your friends to a game of "ATV follow the leader." I learned how to ride an ATV (several decades ago) a stone's throw across the river from the Mattawa museum!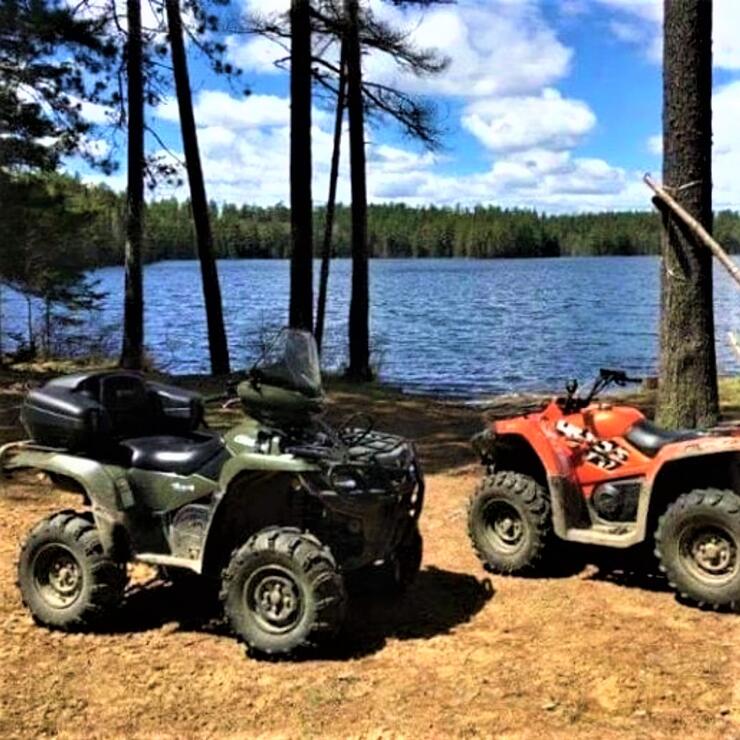 Quad enthusiasts come to life in Mattawa so check it out, but first let's grab a bite to eat!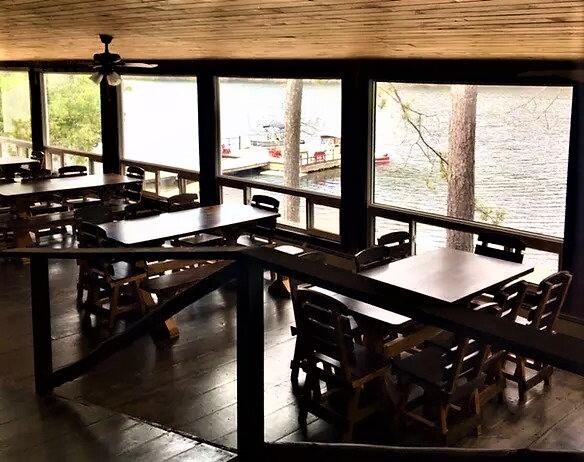 After a long day on the trails, give your throttle thumb a break and enjoy a tasty meal at the resort's Cardinal restaurant. Located on the heart of the property, the Cardinal has a real cult following among outdoor enthusiasts. The onsite chef prepares menu options from scratch and their spacious dining room will accommodate large groups of hungry off-roaders, up to 230 guests in fact. Just park your bike outside Cardinal's inviting doors and come on in.
Custom packages available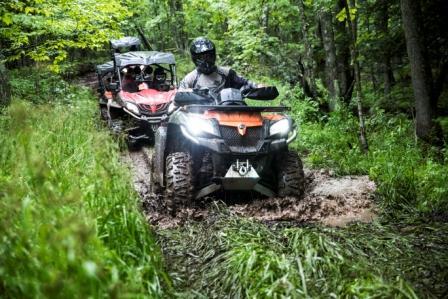 Featured this past winter as one of Ontario's favorite snowmobile stops, Mattawa River Resort is popular for good reason. This resort begins with top-notch accommodations, plus a willingness to cater to individual or group ATVers needs. The lodge also serves as an ideal 4-wheeling base camp with adventure opportunities for friends and family, and catering available to quad groups from all around.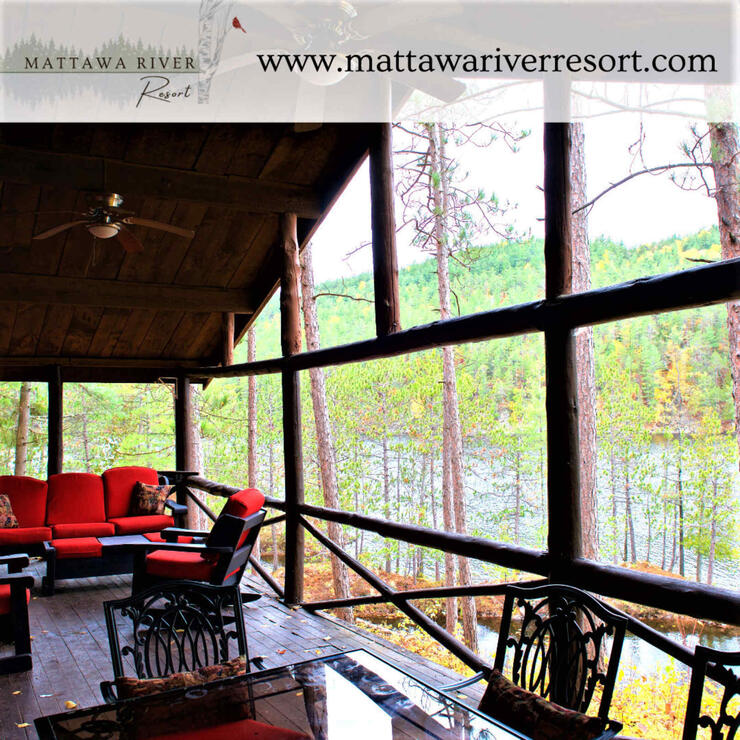 Lodging at Mattawa River boasts a variety of 4-season cottages that sleep up to 12 people and, as resort Director of Marketing & Business Development, Dave Schiff explains, "Lodging options are never really written in stone. We customize meal/lodging requirements based on a specific group's needs. ATVers may return to the lodge for lunch while other more adventurous types remain on the A1 System all day long, and take bag lunches to enjoy on the trail."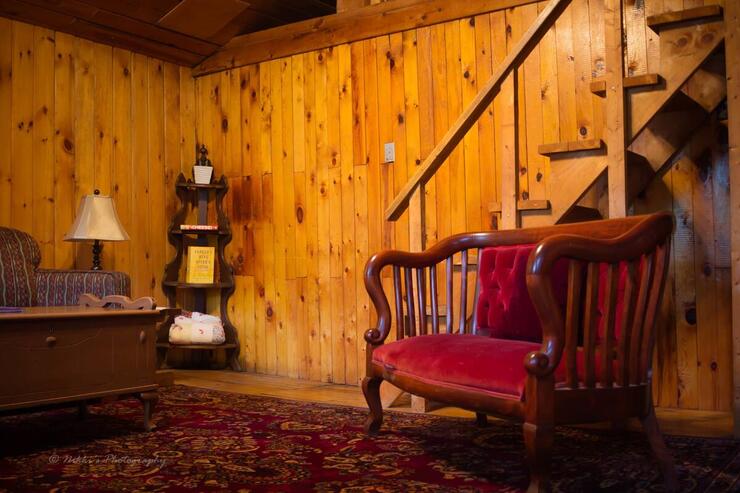 New this spring, the resort's Cardinal Campground located on the edge of resort property will offer, not only seasonal campsites, but also new RV transient campsites in their brand-new Timberwood camping area. Tucked away in rolling hills, the new semi-private seasonal trailer sites provide shelter from the resort traffic while keeping guests close to the beautiful sand beaches and breathtaking views of the Mattawa River. With sites featuring boosty 50-amp electrical hook-up, fresh water, and grey/black pumping services as well. ATV campers also have full access to resort facilities such as boats, kayaks and the Cardinal restaurant of course. The perfect option for ATV guests this spring and summer, every Timberwood campsite includes a fire pit and full access to waterfront views.
Ode to the Explorers
Visitors may notice that resort cabins are named after famous explorers, each of whom travelled the mighty Mattawa River during the fur trade and settling of New France. Cottages like the LaVerendrye, Cartier, Champlain, Nicolet and Radisson are a tip-of-the-hat to the pioneering spirit that founded this region, and is still alive (& well) today. Even fabled logger Big 'Joe' Mufferaw gets his due: the Cardinal restaurant's popular twice-baked potato is named the Big Joe. 
If you are looking for some guidance while staying at the resort, consider Mattawa ATV Guide Service and discover some of the most versatile terrain in the country. Whether you have an affinity for leisurely backcountry tours and are into messy mud runs, battling the ruts and pushing your machine to the hilt. The Mattawa ATV Guide Service will not steer you wrong!
Warm family feel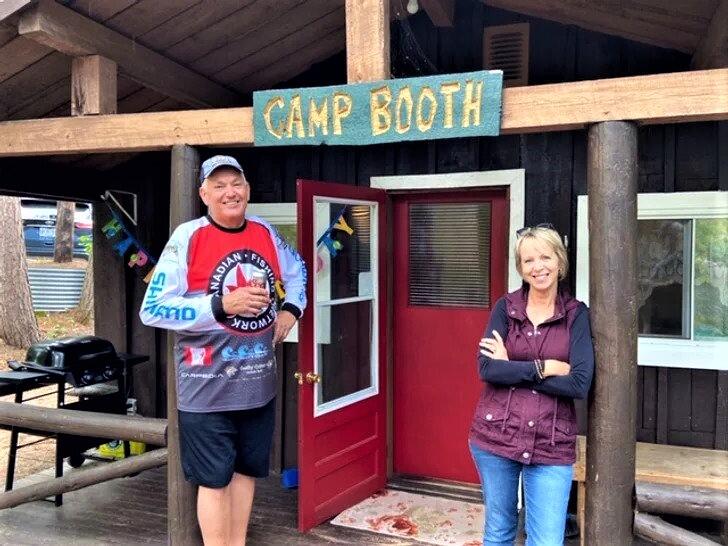 Mattawa River resort is owned and operated by Nicole Grigorov and husband Adria. Her sister-in-law Auntie Annie is the operations manager, and the Grigorov children are involved too. Nicole is a heartwarming host to say the least, usually greeting her guests with a hug. Things are rolling nicely these days at the resort with clientele returning post-pandemic, thanks to everyone's hard work. "We pulled together as a family and made it work. It was a team effort!" said Grigorov.
plan your trip to Mattawa River Resort today
Come for the family atmosphere, fine dining, new camping area or stay at Mattawa River Resort for its proximity to wonderful ATV opportunities at your doorstep. Whatever the reason, this place is the place to be if you love to ATV!
Happy quading this spring and perhaps I will see you on the trails!