ATVing or Snowmobiling?
Motorsports Head-to-Head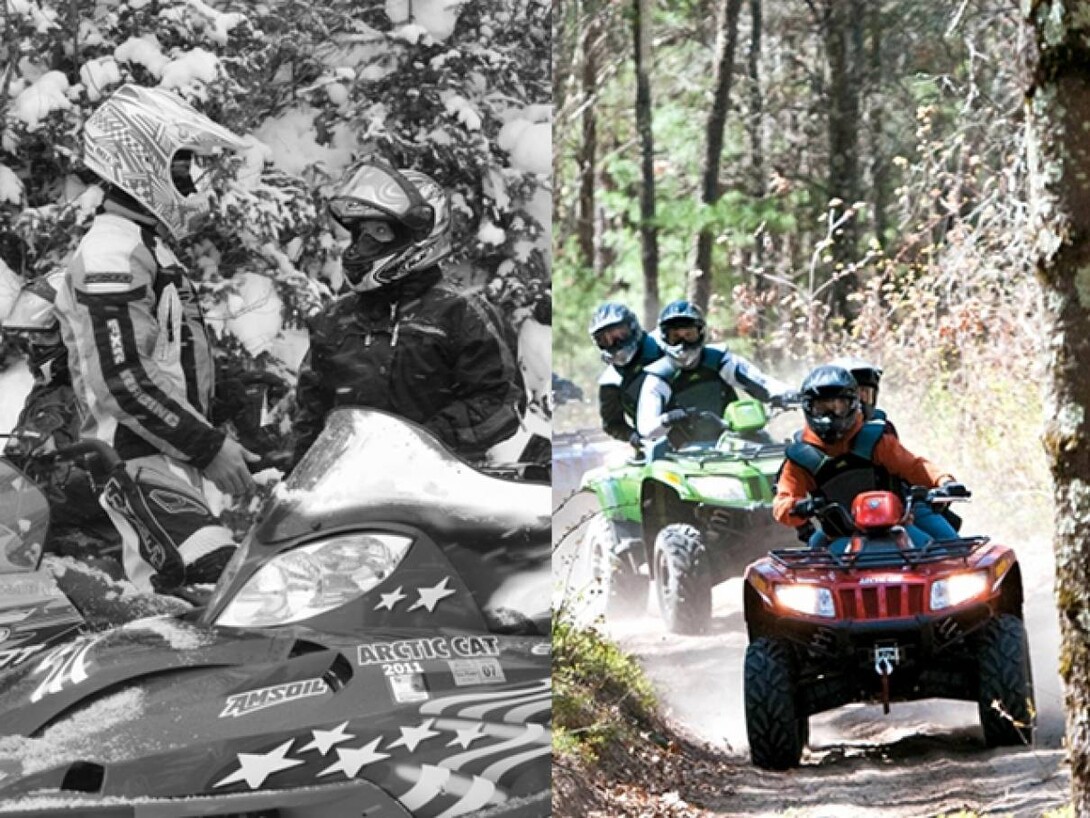 Editor's Note: With the City of Greater Sudbury having recently passed a new by-law allowing ATVs on public roads all-year round, and just as snowmobile season is set to kick off, what better time to explore the relative pros and cons of two of the most fun outdoor activities that we have? Here in Ontario, we're lucky enough to have plenty of trails and destinations for each, which begs the question, to snowmobile, or to ATV?
ATVing or Snowmobiling, That is the Question
As a bit of a motorsports fanatic, I'm fortunate to have so many great routes, trails and places to travel here in Ontario. I've been working in the motorsports industry as a media person for a long time, and have been sledding and riding for more than thirty years. For over a decade, I've had the distinct pleasure of testing all makes and models of snowmobiles and ATVs. Because I've had so many experiences in the world of motorsports, a question that many people have asked me time and again is, which is best?
I'd love to give a simple answer, but after having done so much of both snowmobiling and ATVing, I'd really have to say that it comes down to you asking yourself what you really want—what are you going to use this machine for? What sort of experiences are you looking to have, or better, what sort of fun? These are simple but important questions… so, read on, and maybe I can help steer you in the right direction.
The Case for ATVing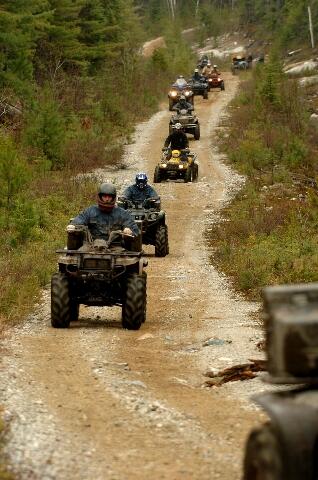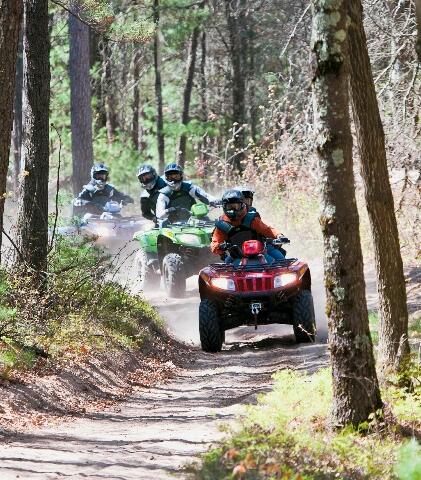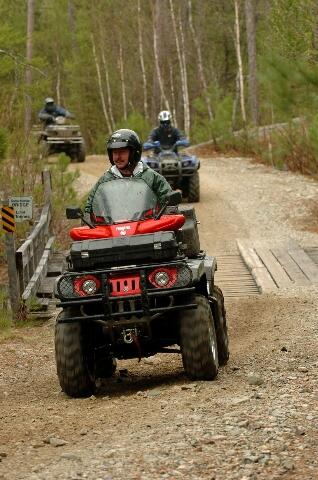 When the ATV market opened up in the early 2000s, people thought that these units were the way to go. ATVs come in a wide selection, and there are several more brands and manufacturers to choose from as compared to sleds. The average ATV has around 500 cc, with a 4-stroke engine that is rated somewhere around 40HP. The bulk of the ATV market is the sport recreational 4-wheel drive machine, which has a suspension that can handle the rough stuff. Being 4-wheel drive, this buggy is able to crawl through some very difficult terrain, such as logs, big rocks and deep mud. Consequently, these units are a favourite amongst hunters. What's more, ATVs do not need the big power to get around and their fuel economy blows away any snowmobile with their relatively low fuel consumption.
This all sounds good, but where do you ride this machine? If you have access to private property, then this is an obvious choice. But finding a legal place to ride an ATV seems to be a tougher choice when compared to the vast snowmobile trail system. There are many legal trails here in Ontario organized by ATV clubs. That being said, ATV clubs are still in their infancy, at least by comparison to the snowmobile network. Generally, the best ATV trails are farther north, in areas that have lots of Crown land. ATVs and UTVs are really popular in Ontario once you get north of Hwy #17. This area really has a lot to offer. To the south of this, it's probably best to check with your local ATV club as to the best places to ride.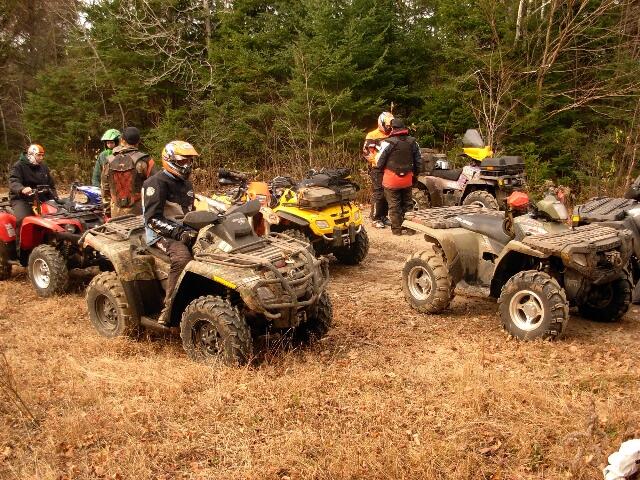 Riding the ATV trail network is a blast, in part because it covers areas throughout Ontario that are incredibly scenic and can offer loads of eye candy—every trip builds more memories. ATV riding offers a great outdoor experience, while also providing challenges along the way. There may be trees down, wash-outs that have to be avoided… or maybe you'll see some wildlife up-close. Who knows what you might come across while trail riding? ATV trails are not groomed the way snow trails are, so watching your speed and avoiding obstacles is all a necessary part of the experience.
Day trips are common on ATVs as well, and many clubs offer social events as well. Multi-day tours on an ATV are more difficult because of the limited trail connections, leaving the majority of ATV trail riding to be done in relatively small loops. There are no ATVs allowed on snowmobile trails in the winter, and you could find yourself facing trespassing charges if you tried. Therefore, the average distance traveled by an ATV rider each year tends to be much lower than for a snowmobiler, say around 1500 km or so.
Click here to read the Case for Snowmobiling
The Verdict
In the end, it's all about what works for you on any given day. I've laid out a few considerations and things for you to think about, but the decision is really yours.
Regardless of what powersports equipment you decide to buy, if you're a new rider, please get informed and be aware of common newbie accidents. There are many common hazards that a first-time rider should be prepared for, whether it's on a sled or an ATV. Regardless of a rider's age, if you or a family member wants to start riding, take a rider training course. They will keep you safe, cover the basics and help improve your rider procedures before the bad habits have a chance to set in. And of course, wear all the proper gear, so that you can enjoy the ride and live to ride another day with all your bones intact. Remember to always wear a helmet, even if you're only moving your ride a short distance. Ride and Enjoy!