Park to Park System Joins with EOTA's One Pass
OnePass - With Park to Park partnering with EOTA and ATVOntario, ATV riders can access more of Ontario, for one low price.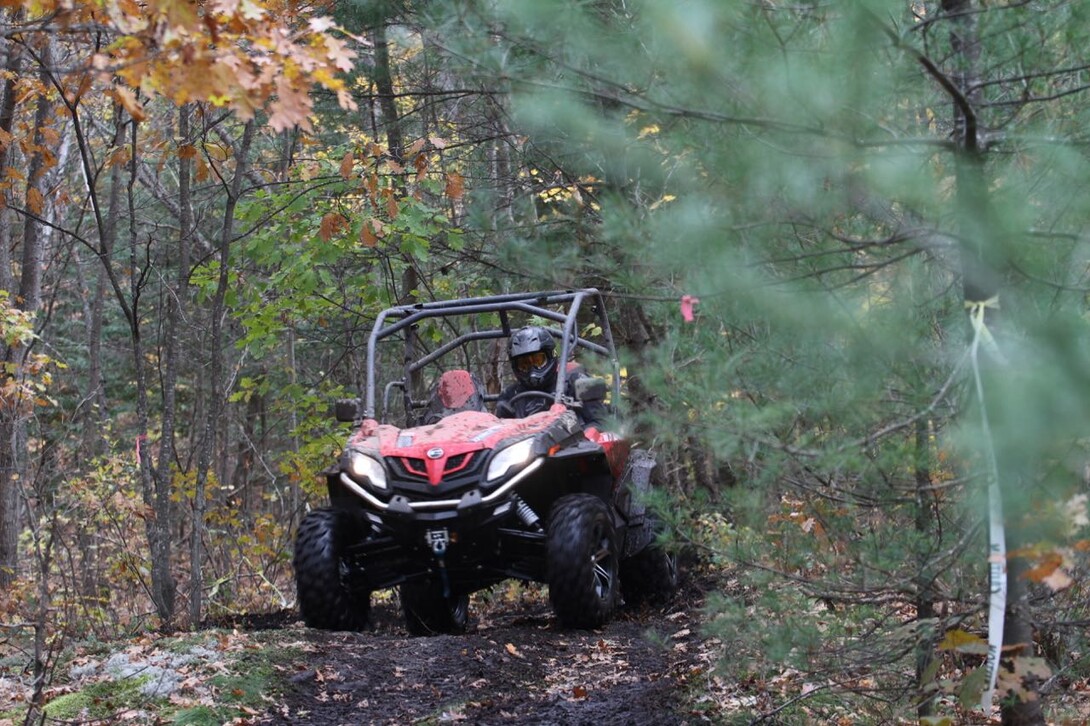 Everyone knows Ontario is home to hundreds of miles of amazing ATV trails, ranging all over the wild and varied landscape of the Canadian Shield. But most touring ATVers have also lamented the 40+ ATV trail passes that are required if one wants to ride the whole province.
Well, the dream of a single pass is a little closer with the partnership between the Park to Park trail system, the Eastern Ontario Trails Alliance, and ATVOntario.
A few years ago The Eastern Ontario Trails alliance added 140 miles of trail in the Park to Park system to their online trail pass—which means that visitors get to experience a grand total of over 1800 miles of killer ATVing.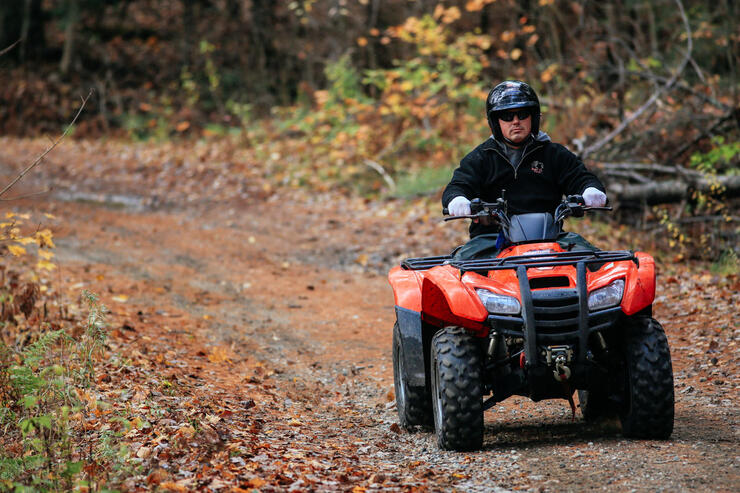 The Park to Park trail system links two well known provincial parks in Ontario: Killbear and Algonquin. While the system does not actually enter either park, it takes users from Parry Sound in the west, to Huntsville in the east—two very ATV-friendly towns. Hockey lovers might also recognize Parry Sound as the home of legendary Boston Bruins player Bobby Orr.
The Park to Park is sometimes called the Seguin Trail by locals, but it actually includes more trails than just one. The Seguin is largely based on a rail bed that crosses through the centre of Ontario, weaving through swampy lowlands and rolling over jagged rocks, past towering cliffs.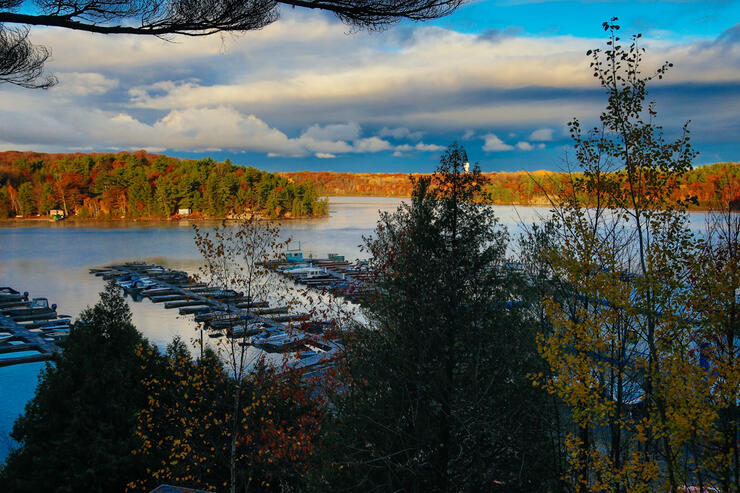 The EOTA is Ontario's largest interconnected multi-use trail, ranging from the Ottawa Valley in the northeast to the Bay of Quinte in the southwest. It covers a variety of territory, from softwood forests and rolling hills in the south to big elevations in the North, including Ontario's highest point.
There are literally thousands of lakes, rivers, and streams throughout this area, so there's no shortage of epic vistas and places to eat along the way. The EOTA works with everyone in the area, from snowmobile clubs to municipalities, to ensure the trails are ready for ATVers every spring. They're fully mapped and signed, so it's nearly impossible to get lost. Riders often remark that the way the system is setup means it's easy for users to ride between destinations and stay overnight, or stay at one place and explore from there each day.
And this partnership is the beginning of a new era in Ontario ATVing. 
The EOTA offers package deals on their website, including some that offer guides, accommodations and meals. 
Wayfinding and Distances
Trip planning is made easy by the EOTA. They have a very comprehensive trip planner on their website that makes planning out your time on the trails straightforward and simple. 
They also have a few loops for self-guided tours that have been ridden and approved by ATV touring experts—they're guaranteed to take riders on the best trails with the best views and things to do, see, and eat along the way. 
Permits are required to traverse the EOTA trails, but at $150 Canadian for the year or $75 for a week, they are well worth the cost. You can also purchase a $20 day pass. There are three main options for purchasing permits. You can buy them directly on arrival from local retailers, like Limerick Lake Lodge and over 20 other locations. You can also print out a pass request and mail it in with payment. Or, you can purchase it via PayPal.
Parry Sound is:
5.5 Hours from Detroit
3.5 Hours from Buffalo
5 Hours from Ottawa
3 Hours from Toronto
Huntsville is:
5.5 Hours from Detroit
3.5 Hours from Buffalo
4 Hours from Ottawa
3 Hours from Toronto
With this new partnership, riders from all over North America can now experience more of Ontario than ever before. See you on the trails!