Let Him Get Dirty
Give Dad what he wants this year, a day of fun in the mud! The 2018 Park to Park Trails Do it for Dads event is a sure bet but if he's new to the sport, a guided tour may be in order.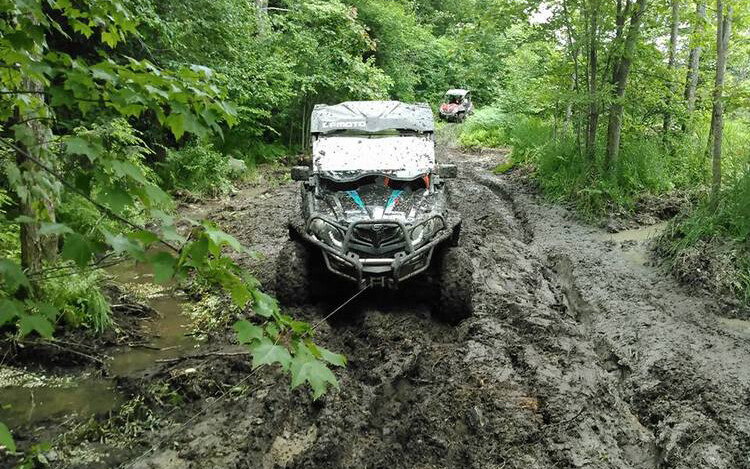 Editor's Note: Trying to come up with the gift ideas for Father's Day, we turned to motorsports fanatic Shelby Mahon to see what she'd get her dad. It's no surprise her answer is motorized! Sending Dad off on an ATV adventure is sure to make him happy. If he's already familiar with the sport, sign him up for the Do It For Dads ATV Ride of Hope. And if he's new to riding, see Shelby's choices for who to call to give him a chance to get dirty.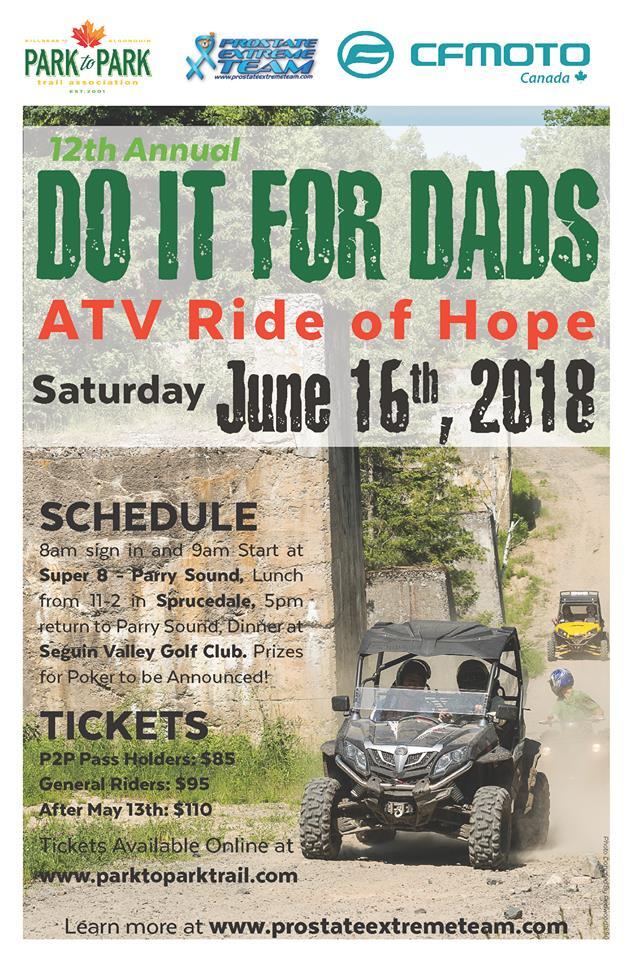 Dads can get so wrapped up in being husbands and fathers that they sometimes forget to take a break and do something for themselves. An opportunity to get away for a weekend doesn't come up in their busy lives very often, so Father's Day is the perfect time of year to force that busy, hardworking Father/Husband to take a break and have some well-deserved fun!
Lucky for us, Ontario is home to some pretty amazing ATVing and there are a bunch of guided ATV Tours that will not only take you out on the trails for a first-hand experience, they can rent you the ATV and show you how to ride it! If you've got one of those "hard-to-shop-for" dads, this a great gift idea! 
ATVs are specifically designed to tackle (as their name states) all different types of terrain. The option to ride in two-wheel or four-wheel drive means that you can go from smooth, easy trail rides to off-road adventures with the flick of a switch or button. Ready to take on mud, rocks, sand dunes, creeks, rivers and ponds, ATVs are the perfect way to experience the breathtaking scenery of Ontario and have an awesome off-road adventure!
An ATV trip away is the perfect opportunity for some well-deserved stress relief and muddy fun! Why not get ahold of your husband/father's best friends, wives or daughters and plan a Father's Weekend Away? Sounds like the perfect Father's Day gift for my dad and his friends! Consider a family trip as well; the diverse trail systems mean mixed groups of beginners, all the way to experienced riders, can enjoy different trails at their own levels all in the same area!   
Take advantage of Ontario's incredibly diverse, scenic and memorable ATV trail systems. Each region of the province has its own special qualities that make it unique and worth a visit. You'll know you got the right gift when you see the smile on his face! 
Northeastern Ontario is characterized by its hundreds of miles of old winding logging roads and hydro lines that traverse through seldom seen bogs, old growth forests and breathtaking secluded lakes. The Marten River Lodge ATV Tours in Marten River is your go-to for Northeastern Ontario ATV Tours.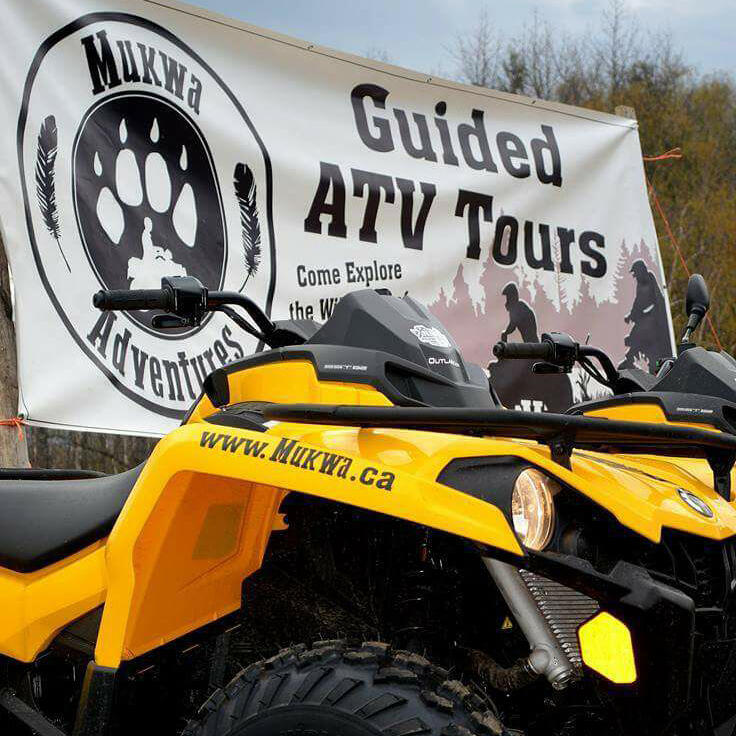 New to the area is Mukwa Adventures. Operating out of Spanish, Ontario, they're fully mobile and can meet you anywhere in Northeastern Ontario and even into Algoma Country.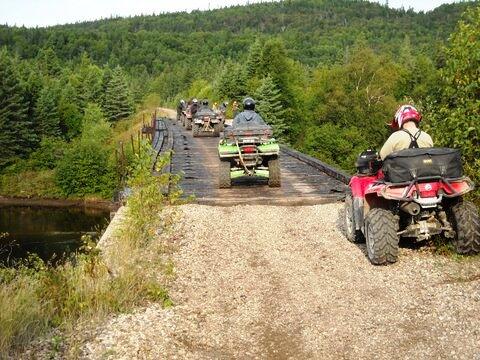 Algoma Country showcases some of the best wildlife ATV experiences in the province. Much like Northeastern Ontario, the trail systems utilize the local logging and hydro roads making it a great option for dad's who are new to ATVing. Mountainview Lodge is located on the beautiful Goulais River just 30 minutes from Sault Ste Marie. They offer half day, full day or overnight packages.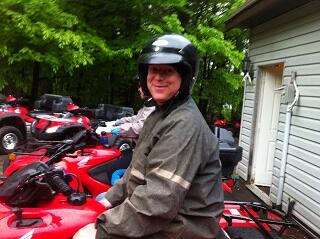 The Explorers' Edge region of the province is rich with ATV Tour companies. This is because it has one of the most diverse trail systems in all the regions. Spanning from Algonquin Park, through Muskoka and to the edge of Georgian Bay and Parry Sound, the Explorers Edge region covers everything from swirling granite outcroppings, hills of Canadian Shield, mixed forests, old growth forests, untouched swamps, marshes and secluded lakes. There you'll find trails winding along old logging roads and on the old rail beds of the Grand Trunk, Ottawa, Arnprior and Parry Sound Railways.
Located in Gravenhurst, Redline Outdoors provides rider training, ATV Camping and Fishing packages all within an hour drive of Toronto.
Just 7 km east of Parry Sound in Sequin, Bear Claw Tours showcases the beauty of the Georgian Bay region on a 1,000-acre private trail system designed for first-timers, groups and experienced riders looking for adventure!
Four hours north of Toronto in Port Loring, Wilson Lake Resort offers guided and self-guided tours of their hundreds of acres of breathtaking views and scenic deer yards. Please note they do not have ATV rentals, it is a bring-your-own-ride resort!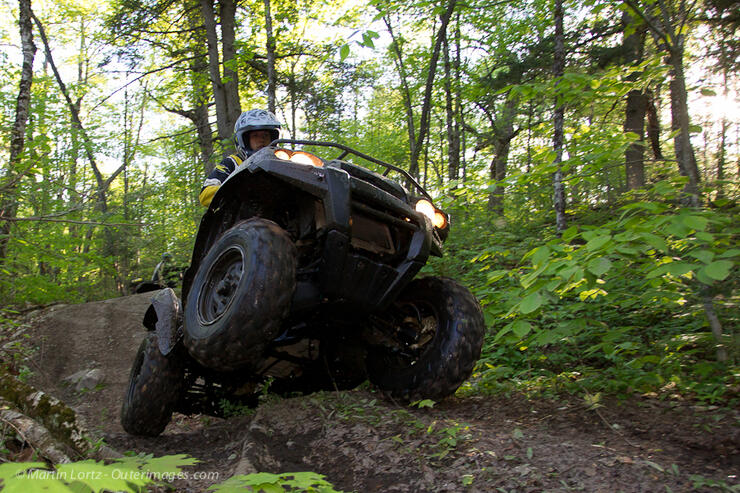 Back Country Tours have three different locations in the province, offering some of the most extreme mudding adventures. Their Explorers Edge region location is just 15 minutes from Huntsville and they recently purchased Top of the Mountain ATV Tours in Madawaska. In the Ontario Highlands region Back Country Tours is minutes from Haliburton. 
Another option in the Ontario Highlands region of the province is the Ride the Wilderness ATV Tours near Bancroft is an ideal choice for small groups looking for hands-on experience with the full attention of an ATV guide. Tours run through wilderness trails with creeks, beaver ponds, lakes and gently rolling hills and valleys.
ATV Adventure Tours is located just 20 minutes north of Barrie. Travel the rugged terrain of Simcoe County on hundreds of acres of trails built, maintained and used by Adventure Tours.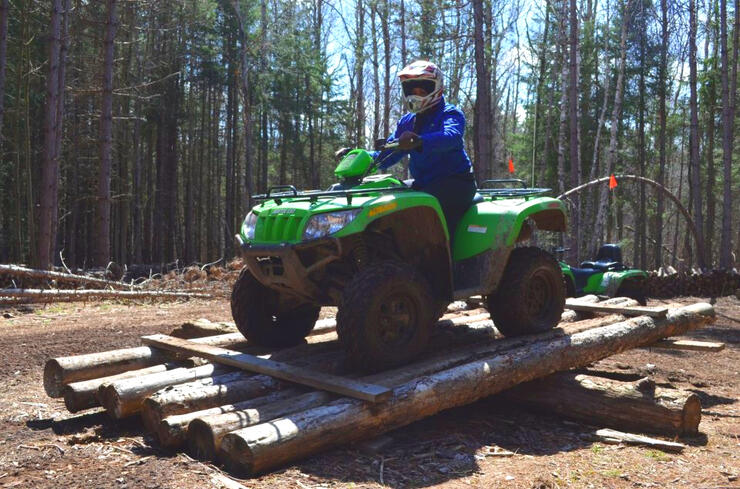 With top-notch tour guides, locations across the province and breathtaking scenery and adventure awaiting at every turn why not send that hardworking father on an adventure he will never forget?