Gateway to ATV Heaven
A Northern Ontario spot with trails for every level of ATVer.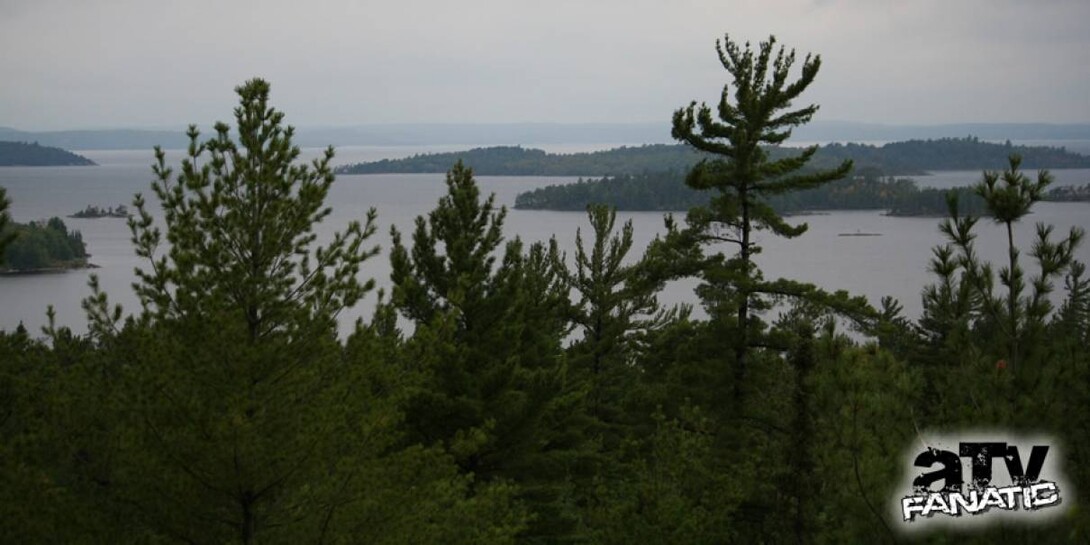 Are you an ATVer who likes to tour and sample other riding areas? Then you probably have some criteria for good accommodations that welcome quad riders to go along with your wishlist of fun terrain. One such spot that you'd be hard pressed to beat is the Sportsman's Lodge Wilderness Resort, located between the cities of Sudbury and North Bay.
This family-owned and operated lodge is open year-round and nestled on 1,300 feet of waterfront on beautiful Kukagami Lake in Ontario's majestic north land: Wahnapitae. The warmth of this lodge strikes you immediately as you pull into the parking lot (specially designed for trailers, of course). Built in the '40s, these incredible log buildings invite you in for a comfortable and unassuming visit. The accommodations are rustic and charming and the friendly and relaxed atmosphere will make you feel like you are at your own camp. The meals are all homemade and won't leave you hungry, even after a full day of quading!
The lodge is settled in on five acres of forest, but it is the thousands of acres of surrounding Crown land that make this a gateway to heaven for outdoor and ATV enthusiasts. The mix of terrain and variety of technical challenges will absolutely fulfill any rider's desire. From easy-going logging trails that meander through the forest to some incredibly difficult and nasty swamp, mud and rock running, this region has a welcome mat to suit all riders and all riding abilities.
George Robbins, the owner of Sportsman's Lodge, also guides guests and tells it best as to what the area has to offer. George commented, "This area can offer anything a quader can want or need. You can ride all day and return to the lodge for dinner and evening social time or you can ride all day and end up in Shining Tree at another lodge and have your dinner and evening fun there. You can also ride into the town of North Bay or to Espanola from here. It all depends on what you want to do and how long you want to do it. You could even leave the lodge here and head to the lower Goose, spend the night in a tent and cook your own meals. There's a variety of everything and something for everyone's budget. Up here, you don't have to spend a lot of money to have a really good time."