From Law to Reality
After a long struggle to change the laws around road access for ATVs, UTVs and Side by Sides, the dream has finally become a reality and the Mattawa Voyageur Country region is jumping right in.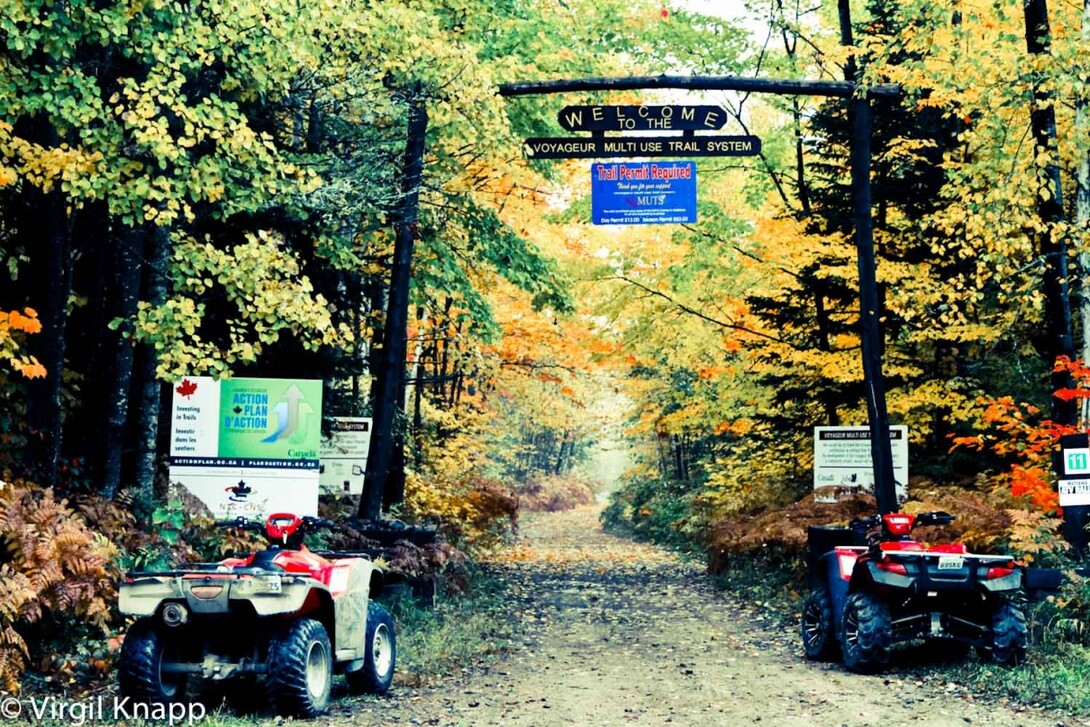 The What A Ride team has been to Mattawa-Bonfield many times over the last few years, it's always a treat to get out on the fantastic trails in this area. Each time we visit we always find something new, unique and special. The region always leaves us with fond memories of great times with friends. On July 1, 2015, the region became a lot more friendly to travelling motorsports groups; now we can ride our Side by Sides and two-up ATVs almost anywhere.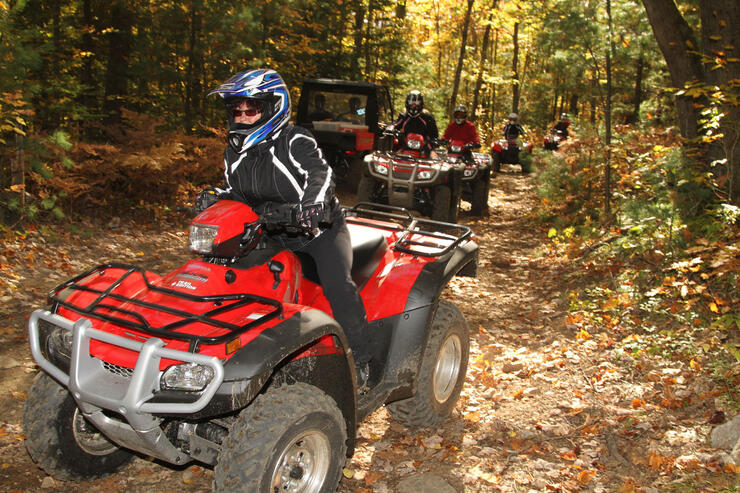 The Mattawa Voyageur Country Tourism Region, located just 3.5 hours from both Toronto and Ottawa and home to the Voyageur Multi-Use Trail System, has become the first Ontario Tourism Region to update and pass new by-laws approving changes to the Ontario Off-Road Vehicle Act regulation 134/15, specifically amendments to regulation 316/03.
The legislation changes in Ontario came into effect on July 1, 2015. The update permits the use of UTVs, commonly known as Side by Sides, and allows passengers to ride along with drivers on approved ATV models, on the shoulder of municipal roadways. Local municipal governments must pass local by-laws confirming approval of the permitted uses.
Click here for more information on these legislative changes and to find out exactly where you can and cannot ride on the shoulder.
Where to RIde in Mattawa
The region boasts some of the most extensive family-oriented motorsports opportunities in the world. For over a decade now, the Voyageur Multi-Use Trail System has had 300km of signed and mapped trails that include many scenic and unique trailside attractions. The Boulter Conservation area in Bonfield, on the northern edge of Algonquin Park, is also home to hundreds of kilometres of trails as well as many scenic locations. The local trail systems are enjoyed by hikers, equestrian riders, mountain bikers, off-road motorcyclists, off-road trucks and jeeps, and ATV and Side by Side users.
The over 1,100km square tourism region, comprised of the Township of Bonfield, Municipality of Calvin, Town of Mattawa, Municipality of Mattawan and Township of Papineau-Cameron, is home to over 350km of maintained roads by the local municipalities, as well as thousands of kilometres of unmaintained crown land forest roads and trails. Together these local roads, organized multi-use trail systems, and crown forestry roads form thousands of kilometres of riding routes for off-road vehicle users.
 
Riders Welcome

Mattawa Voyageur Country is off-road-vehicle friendly. Residents and visitors alike have access to all services including fuel, grocery's, accommodations and food as well as the ability to attend local events, visit friends and enjoy the great outdoors on their off road vehicles. You can ATV to explorers point and enjoy Voyageur Days with friends and family!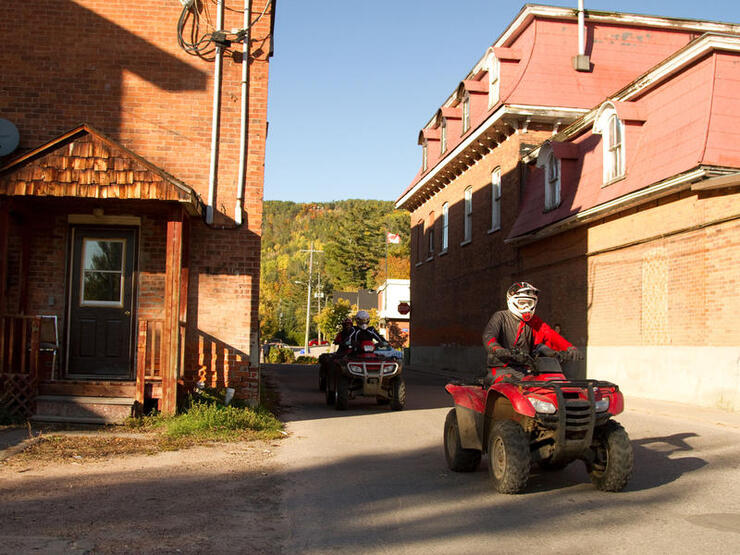 "Being legally able to access the trail system from lodgings, restaurants, gas stations, etc. without having to trailer their off-road vehicle to the trail head will be a big draw for these recreational tourists," said Roger Janveaux, President of the Voyageur Multi-Use Trails System. "We expect that there will be an increase in the tourism in the area which will be a big win the not only the trail system but for businesses and communities in the area." 
 
"This change represents the desire of the community, it reflects the needs of residents, tourists, agriculture producers among other industries," said Jeff McGirr, Director of Economic Development. "This is a big deal for tourism in the area as no one goes on vacation without family or friends and a single ATV is not always conducive to the family unit. The approval of side by sides is great; some seat up to six people and these vehicles make it very easy to bring the younger members along in comfort." 
 
Now is a great time visit Mattawa Voyageur Country. If you are looking to adventure for a weekend, invest in a seasonal property, or retire to an off-road-vehicle-friendly community with all the necessities, the communities of Bonfield, Calvin, Mattawa, Mattawan and Papineau-Cameron need to be on your list.
 
For more information about the region please visit:
 www.VisitMattawa.Travel orwww.mbedc.ca
A copy of each local municipal governments amended by-law is available online at the following links: