Best ATV Trails in Ontario
From Muskoka to Thunder Bay, we break down the best spots for ATVers to ride and why.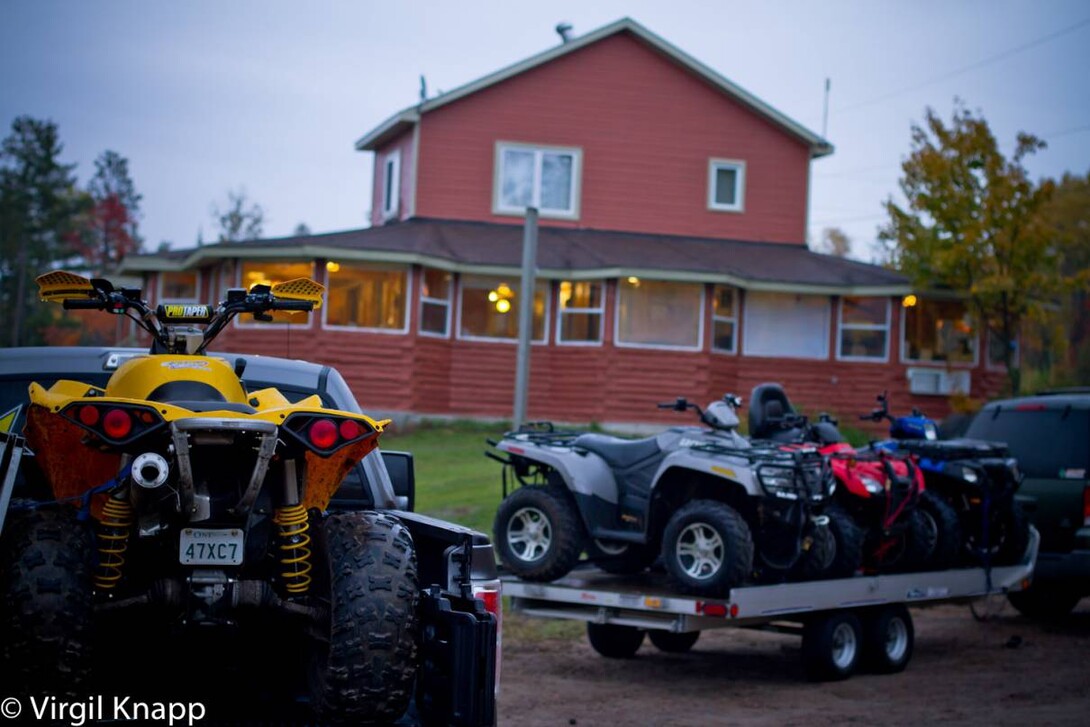 If Ontario were a hamburger, Toronto would be a pickle, the Great Lakes and James Bay would be the bun, and the north would be the meat... 90% of Ontario is north. That's where you get the truly great ATV trails. There's only one catch: If you want to get to the meat, you've got to trailer your steed to get there. So how do you decide if it's worth a five-hour ride to get to a trail when you could just bomb around your uncle's acreage down the road?
I broke down where to find the best trails was by breaking up the province into four smaller regions. Here are the best ATV trails and adventures in each part of Ontario.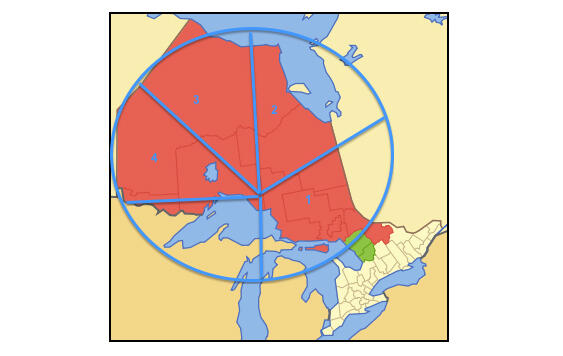 Region 1 – Explorers' Edge
Region 2 – Northeastern Ontario
Region 3 – Algoma Country
Region4 – Ontario's Sunset Country
The list of trails worth trailering your ATV to are not in any specific order: they are all equally amazing, offering ATV adventurers many opportunities to explore and have fun in Ontario's North. 
1. Muskoka (Explorers' Edge) 
Muskoka, aka "Cottage Country," aka Explorers' Edge, is known to be a cottager's paradise with stunning views and many private and rental cottages with amenities nearby; it's an easy choice for anyone looking to get some downtime just north of the GTA.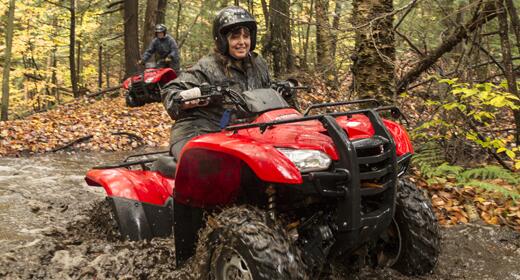 Not only is Muskoka a relaxation haven, it's also a hotspot for those who like to get a little dirty and find their happy place on the back of an ATV. If you've never been before, there are many towns and scenic destination to visit. Baysville (Lake of Bays) offers a large trail system complete with staging and parking areas open from May all the way through to December from sun up to sundown.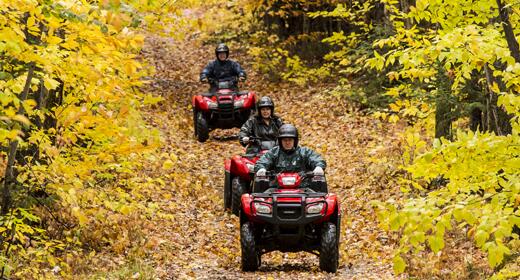 It's nice having options when it comes to parking and staging with a truck/SUV and trailer, and that's what the Baysville trail system has to offer.
If you're new and want to try out ATVing in the Muskoka area, check out Back Country Tours—they offer an awesome variety of packages to experience Muskoka at its best: on an ATV. They even have a horseback riding/ATV tour package! How cool is that!?
2. Ardbeg (Explorers' Edge) 
Here's a personal favourite of mine. I have been riding in Ardbeg ever since I was young, and I fully endorse it as an area worth trailering your ATV to. Ardbeg is located just north of Parry Sound and can be accessed by taking secondary highway 124. Home to rocky, muddy, and fun ATV trails that run for miles along hydro lines, the area also offers ample parking, staging, camping, fishing, and a great beach.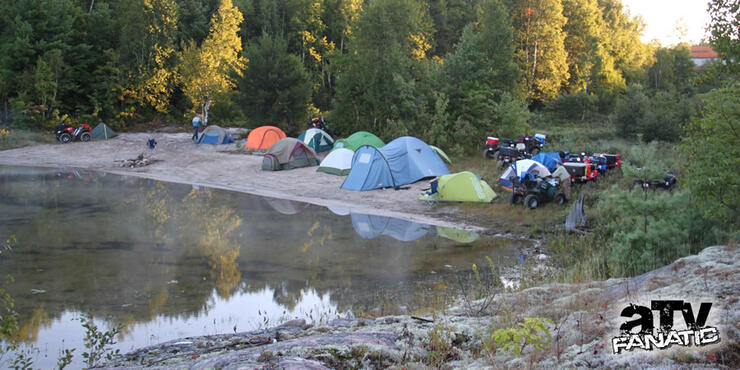 Ardbeg is an amazing location where everyone will be entertained and have fun, whether you're on a family ATV trip or a trip with the guys. It's a more remote location in comparison to Muskoka, but there are cottage rentals available if you're not the camping type. There's also a great one-stop general store just outside of all the trails. 
3. Cochrane (Northeastern Ontario)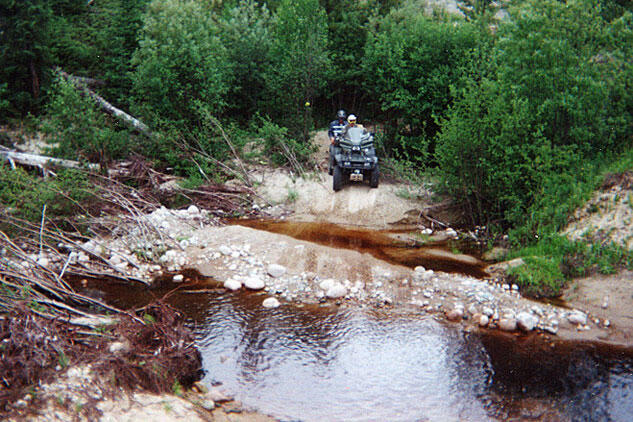 In regards to the graphic above, Cochrane, Ontario is located in Section 2 and is at the end of the highway if you're traveling to Moosonee (located on James Bay). Cochrane is a true northern outpost, overflowing with rich Indigenous culture and heritage. Not only can you take an amazing ATV trip while in Cochrane, you can also swim with the polar bears (not really, there's a really thick pane of glass between you and the polar bear, but it was awesome when I went when I was 14).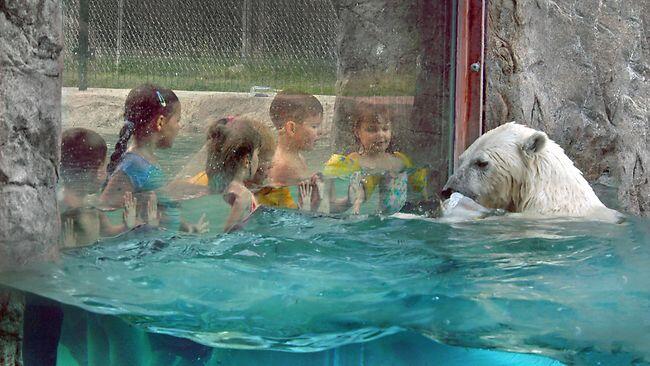 Cochrane is a huge destination for snowmobilers in the winter months, so it can only be expected to be an amazing destination for ATV lovers from spring to fall! Bear Tracks ATV Tours is located in Cochrane and departs from the town where there is ample parking and staging. Cochrane offers a wide variety of terrain for every level of ATV rider, spectacular Northern Ontario sights, culture and learning.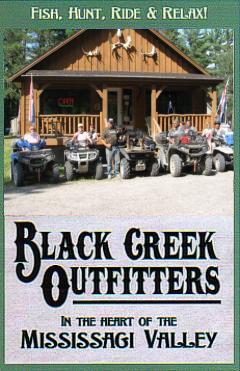 In the heart of the Algoma District is a gem called Black Creek Outfitters. They are located in the Missisagi Valley, which is about one hour north of Thessalon, and two and a half hours east of Sault Ste. Marie. The great thing about Black Creek Outfitters is that they are located at the trail intersection where Elliot Lake, Thessalon and Chapleau meet—so ATV adventurers have many trail options where they can access remote lakes, waterfalls, and areas that cannot be accessed by vehicle. As a long time ATVer myself, I know that having different trail options is ideal, especially on a weekend or weeklong trip, otherwise I find myself becoming bored. 
Another bonus is that while staying with Black Creek Outfitters, you are able to ride your machine from and directly to your cabin—so no worrying about your machines at a different parking/staging area.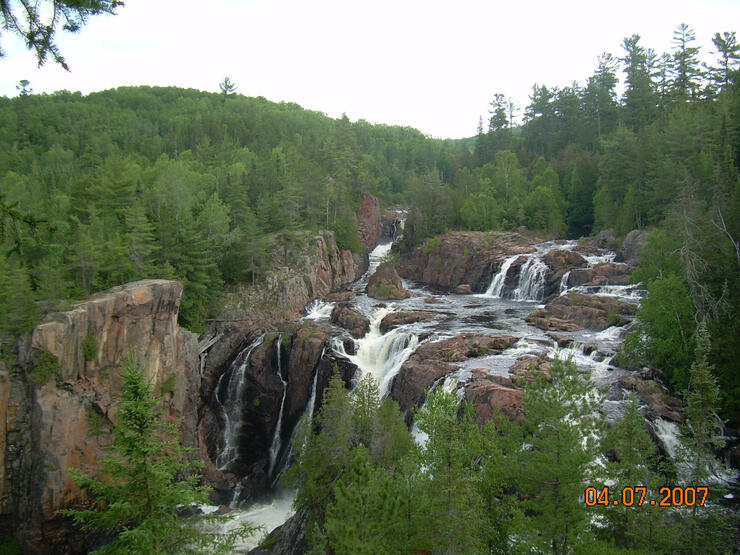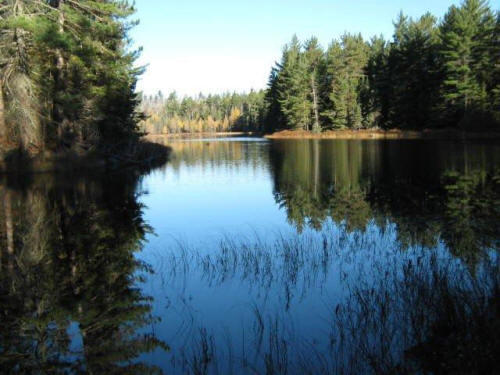 If you're from the GTA or Southern Ontario and you're reading this, the drive to Thunder Bay for an ATV trip may not seem worth it—but let me tell you, the whole experience of being in the Thunder Bay region is definitely worth it. I recently drove through Thunder Bay for the first time, and the views of Lake Superior and the Nor'Wester Mountain range were breathtaking. I wish I could have stayed!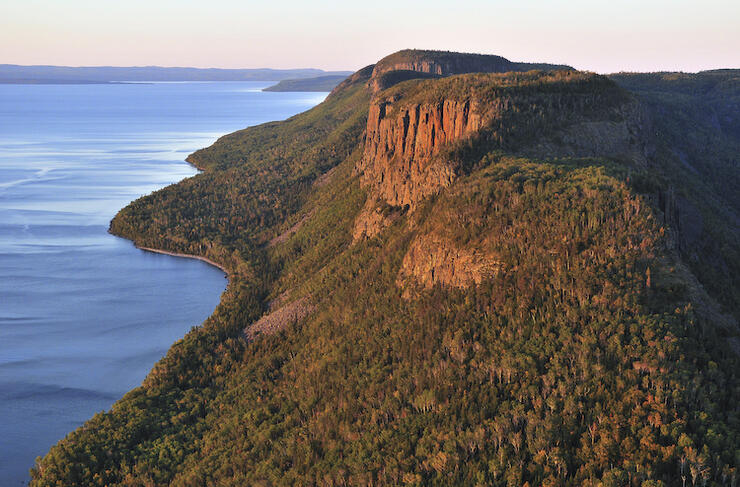 I suggest traveling to the Thunder Bay area during the fall. The fall colours and spectacular views would make for an incredible experience on ATVs. Mike Sawatsky, sales representative at North Country Cycle and Sports in Thunder Bay, who has been riding for 10 years, explains that unlike in the Southern Ontario region, "we really don't have a lot of ATV-specific trails. What we do here is, there is a lot of Crown land that you can just go ride on. It's a little different that way." Sawatsky advises going with someone who knows the area well. And even if you do know the region, he says, "a GPS is a must—it would be easy to get lost." 
For an area such as this, with more crown land than specific ATV trails, I would echo his suggestion of using a GPS, and I'd add that you also download trail maps from Backroad Mapbooks—these maps have come in handy for me while exploring places where there is no cell service for miles, and they are specifically designed for exploration. When traveling to the Thunder Bay region, an ATVer has a lot of options but the area is so huge—where would you even start looking?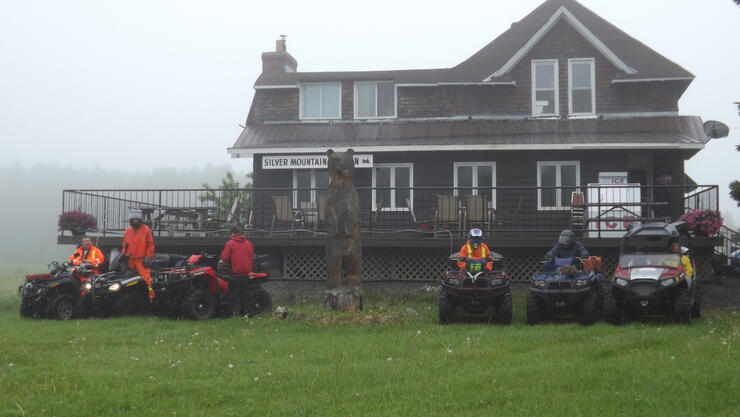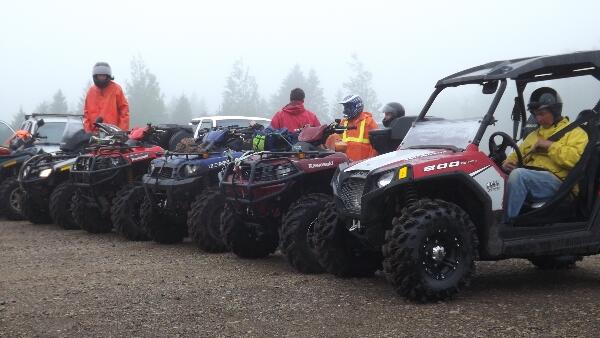 Silver Mountain Station, a historic railway station, prides itself on its variety for adventurers. From horseback riders to snowmobilers, dirtbikers, ATVers, skiiers, etc—everyone is welcome. Near the Silver Mountain Station is a trail called the old Pee Dee line, which carves and winds around some of the best ATV trails that the Thunder Bay region has to offer. Check out this video of riding from Silver Mountain Station. Silver Mountain Station is just outside Thunder Bay, so trailering your ATV from your hotel is painless. 
Northern Ontario is an ATV rider's paradise, with thousands of miles of trails waiting to be ridden. Any of the rides above will have you saying "what a ride!" and leave you with memories that will last a lifetime. Start your engines ATVers, Northern Ontario trails await!