The Tow Strap or Rope
An essential tool for any ATV ride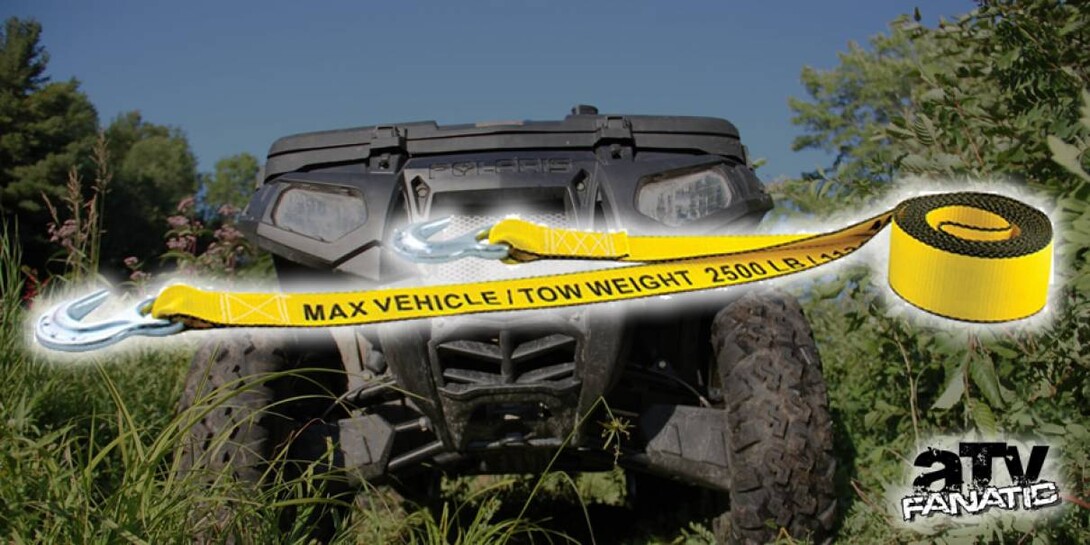 Any ATV ride requires some planning, no matter how short or close to home. Our article on What To Pack For An ATV Trip has some great pointers to help you be prepared, but what if you're just going out for a quick half-hour ride? You don't have to go very far in Ontario to end up in a nasty jam that you will need your riding partner's help getting out of.
Many ATVs come with, or have installed, a winch, some even have one front and rear. Winches are great for getting out of a jam, but what if they fail, or you don't have one, or the nearest tree is too far away?
A tow rope, or better yet a tow strap, is the best tool to have in the unfortunate situation where you have a failed winch, or no winch. Straps tend to be stronger, more durable, easier to keep clean, and suffer less breakage than ropes. Rope cables are tied or glued at each end to the hook and often come apart, and the hooks eventually rust and the clasp malfunctions. Straps usually come with a loop at each end, and in my opinion are pretty much indestructible.
Don't get caught on the trail without some form of towing capability, and never ride alone.