VIDEO: A Fourwheeler's Paradise
A wide variety of trails weaving throughout some truly breathtaking scener—ATVing in Ontario's Highlands doesn't get any better than this!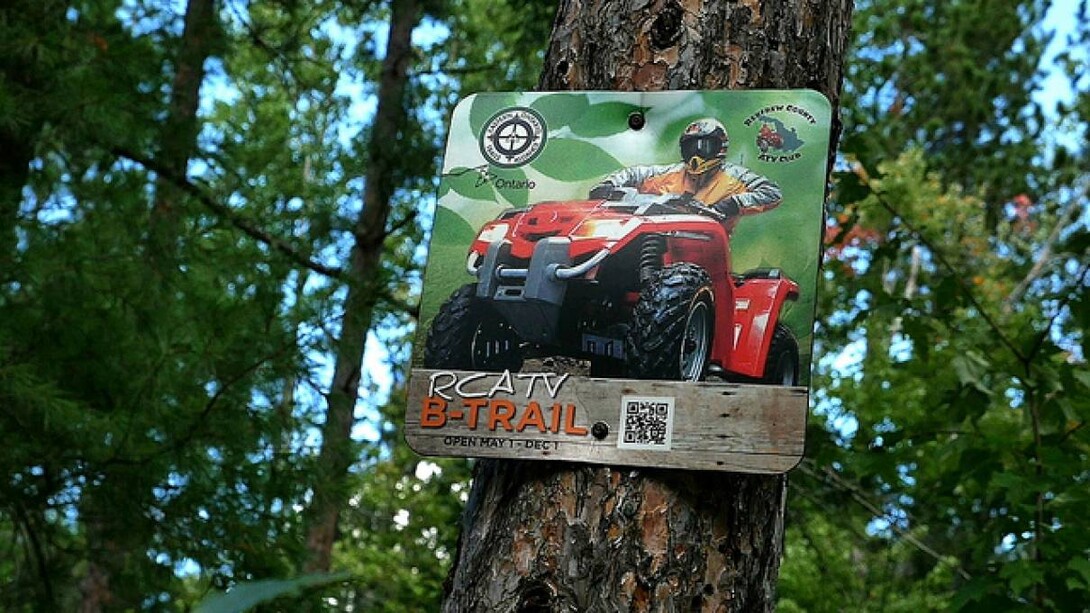 On September 5, 2014, I loaded my bike, got into my truck and headed deep into Ontario's Highlands to Barry's Bay to ride the Renfrew County ATV trails. I decided to take the Hwy 60 route through Algonquin Park, which was a road I hadn't traveled since I was 13 years old. I realized once again how massive and beautiful the park was as I was cruising through the unique terrain of Algonquin. Huge, beautiful and pristine lakes seemed like they were around every corner, glistening under the clear blue sky day. As I started exiting the park and entered the Madawaska Valley I was amazed—it was like being back in the Park. With massive lakes and awesome high views from the highway, I was in shock and awe.  
I finally got to Barry's Bay and checked into the Ash Grove Inn, were I stayed for the night. It was a very nice motel and was very close to town. Since it's legal to ride the roads in Renfrew County, you could leave your motel and get gas before heading out for the day on the trails. There was also a nice restaurant right at the motel with very excellent food and service. The next day I met Randy Dunlop, who is the president of the Madawaska Valley Trail System and Renfrew County. We loaded up the equipment and headed for the trails.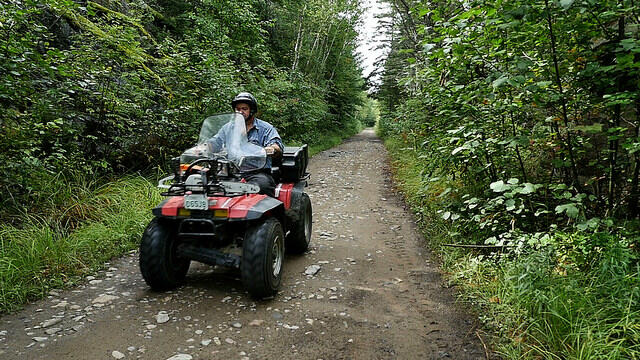 The first trails our tires hit were along a nice old railway bed. It was a smooth cruising trail, along which we stopped at a very beautiful river complete with fast rapids, and rock cliffs. With the roaring of the water bashing into the rocks, this area made for a good stop to take pictures.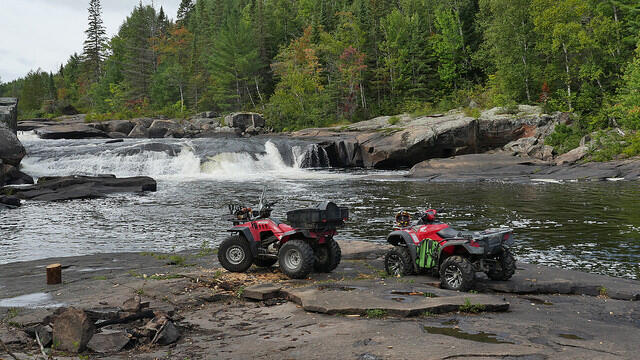 After we stopped there, we headed a little further down the trails where we crossed some bridges, went through some rock cliffs along the trail, and finally made our way to a very friendly place called the Allstar Resort. Situated right on the Madawaska River, it had modern cottages to stay at and the perfect location for fourwheeling. After we stopped in to check it out, we headed down the trail to a newly-made beautiful bridge over the Madawaska River. It was made specifically for ATVs and snowmobiles ,making it a very unique bridge, which was pretty cool to ride over as you look down at the river below you.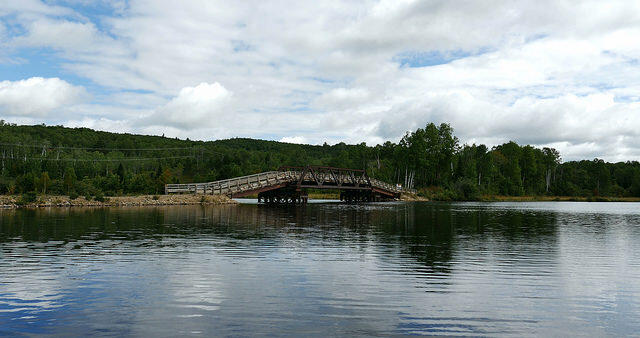 We went for another little cruise down the trail, where we then ended up at another resort called Spectacle Lake Lodge, which was a very unique lodge with fully equipped cabins/cottages. It also had a restaurant and a clean, sandy beach along Spectacle Lake, which looked very refreshing on the hot Saturday afternoon. We checked it out and decided to head back down the trails to the next spot. As we rode beside endless lakes and beautiful countryside, we finally hit one of the coolest spots I was at yet.  
After climbing this hilly section with lots of loose rocks, we came to a ridge, and as we got to the top I was amazed. We were at the famous lookout, overlooking the valley below. You could see the swamps, rivers and lakes that we just drove on below us and it was forest after forest throughout the valley. This was a prime spot to take pictures and have lunch after a good day of riding. Time to just take in the scenery.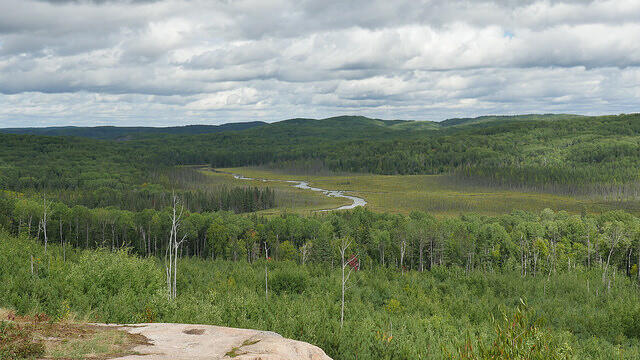 With a lot of history in the area and the 600+ km of trails on the Renfrew County ATV Club, there's a lot to take in. If you're an avid ATVer, it's a must to check out the trails here. It was another great ride, and we had only seen a little tiny chunk of the trails. I was left wanting to adventure more, because I am curious to see what else is around the each corner. If you are planning an ATV trip with the family or a bunch of friends, or if you're into hunting or fishing, this is a great place to check out.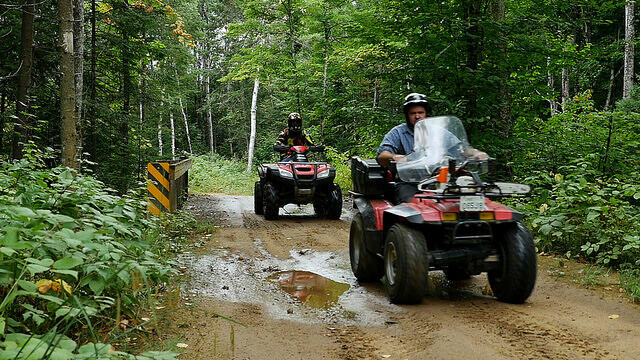 The trails are in cooperation with the Eastern Ontario Trail Alliance, which would make a good adventure if you plan to go long distances. Or if you just want to check out a bunch of cool trails along the way, the Madawaska Valley and Renfrew County ATV trails are an awesome ride and an even better time. For more information please check out the Renfrew County ATV club at www.renfrewcountyatv.ca or like them on Facebook.