12 Things You Have To Do When Riding In Northeastern Ontario
Scenic loops, poutine, and poker runs!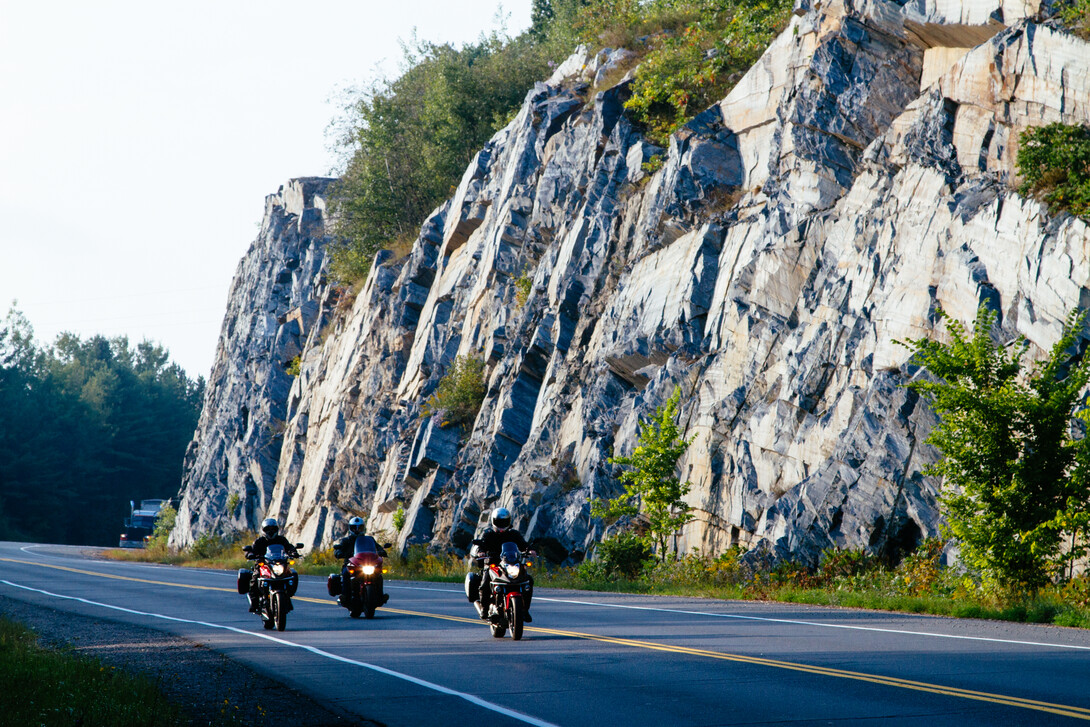 Summer is here, the bikes are out, and if you know what's good for you, you're heading north for some BIG riding. Northeastern Ontario is home to so many amazing roads and roadside attractions, you might not be able to hit them all. So, we've prepared this handy list of 12 things you absolutely must do when you're out on your bike this summer. 
1. Ride the rolling farmlands around Belle Vallee
The farmland north of New Liskeard stands in contrast to the Boreal forest all around. Check out the Temiskaming Loop to explore this area.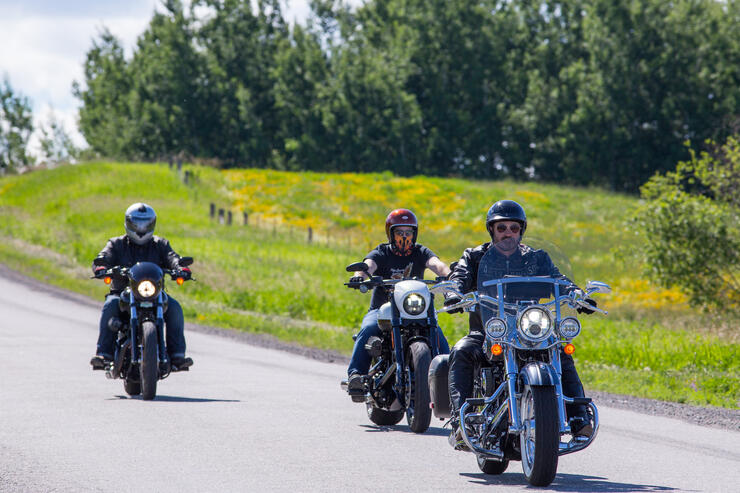 2. Compare Poutines from Larry's and The Riv in Sturgeon Falls
These two restaurants are local favourites. We dare you to pick just one!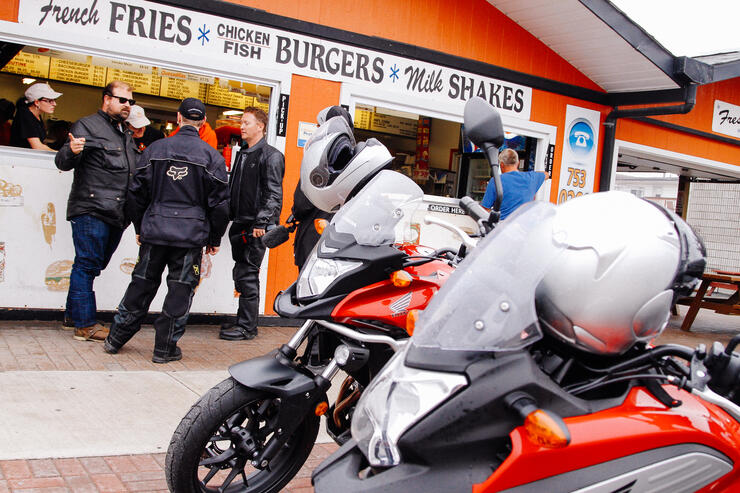 3. Ride Highway 6 from Espanola to Little Current
A wonderfully twisty highway that winds through rock cuts and around dozens of shallow lakes and marshes leading up to Manitoulin Island.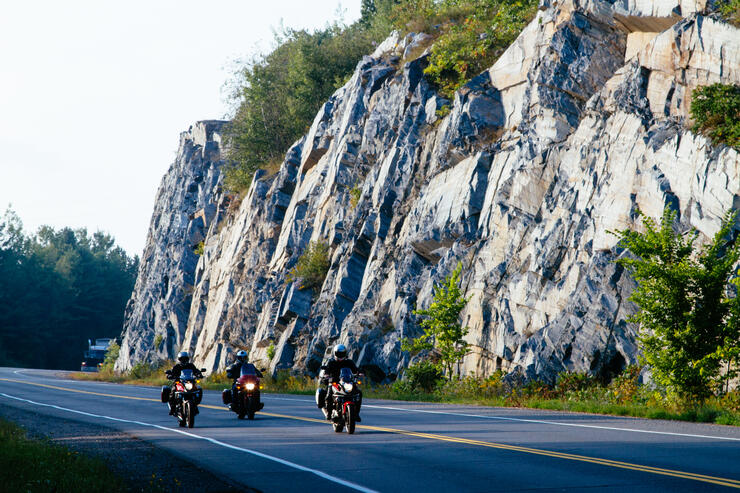 4. Experience a Poker Run
With dozens of motorcycle events in Northeastern Ontario, you'll easily be able to find a poker run. It's a super fun event where you look for different cards at specific locations and try to make the best poker hand with the cards you find!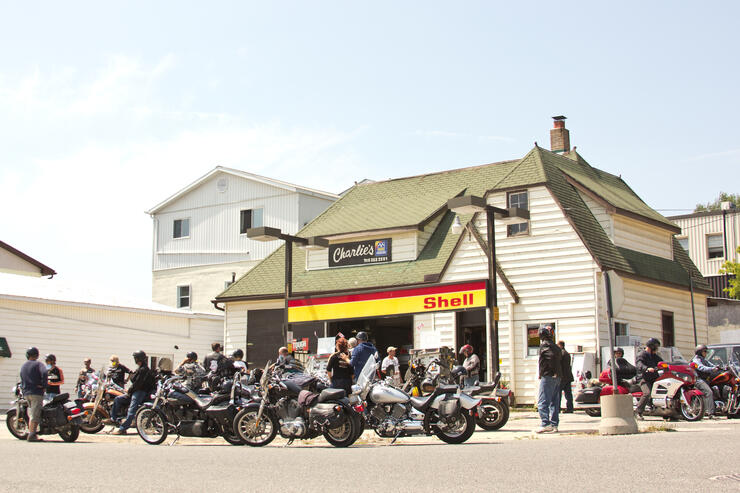 5. Ride Highway 144 (don't worry - it's paved!)
A must-ride road on the Great Legends tour, newly paved Highway 144 runs through the most iconic Northeastern Ontario scenery. Stop at The Watershed restaurant. You'll probably see lots of logging trucks there, but the highway itself is nice and quiet.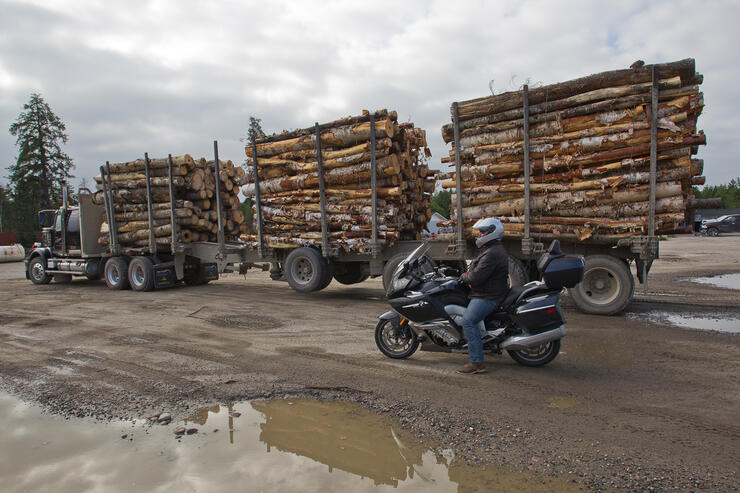 6. Attend one of the BIG biker rallies for charity in the region!
Home to the late, great Bikers Reunion, Northeastern Ontario has dozens of other motorcycle events. You've got to get to at least one a year.
7. Get a little dirty on the backroads of Manitoulin Island
If you're an adventure rider, there are plenty of backroads worth your while on Manitoulin Island. And if you're more of a pavement rider, try the Manitoulin Island Tour.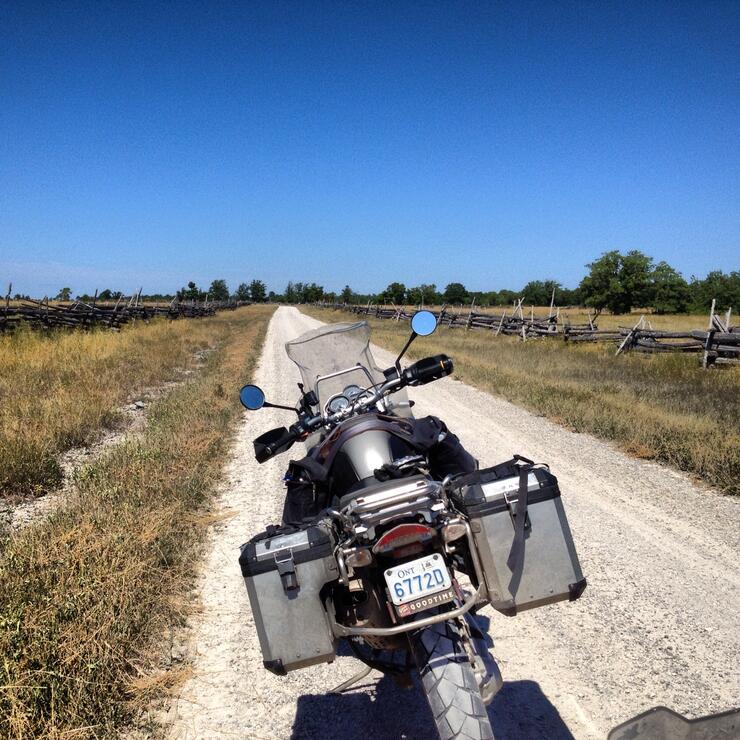 8. Ride the Temiskaming Loop at Daybreak
Probably the most well-known loop in Northeastern Ontario, the Temiskaming Loop is particularly beautiful at daybreak, especially on Highway 11B between Cobalt and New Liskeard.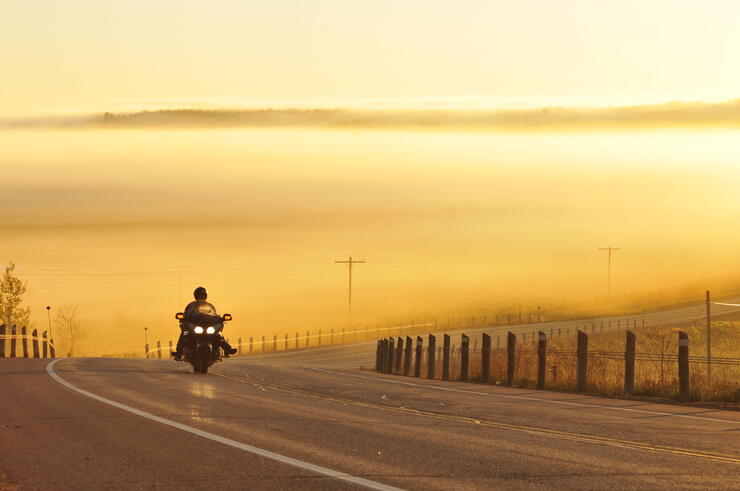 9. Hop off the bike and go for a cruise on the Chief Commanda II
Based out of North Bay, the Chief Commanda II is a great way to cool down after a ride on a long, hot day.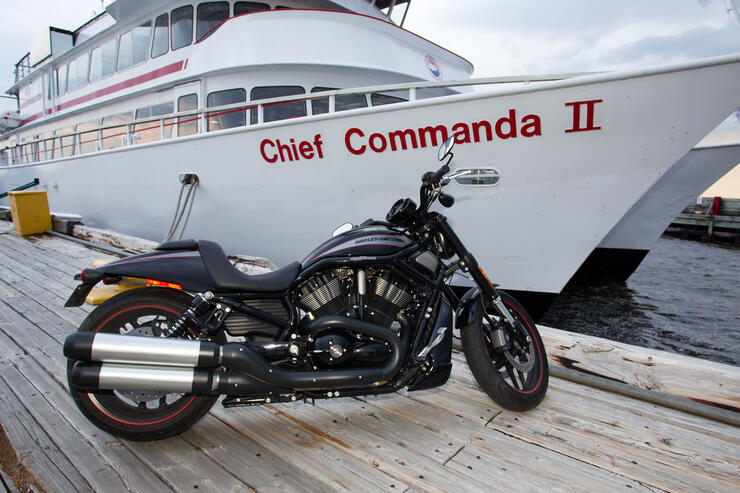 10. Check out one of Canada's most Historic Railway Stations in Temagami
Temagami is known as an outdoor paradise, but the train station makes for one of the best photo ops when cruising in Northeastern Ontario.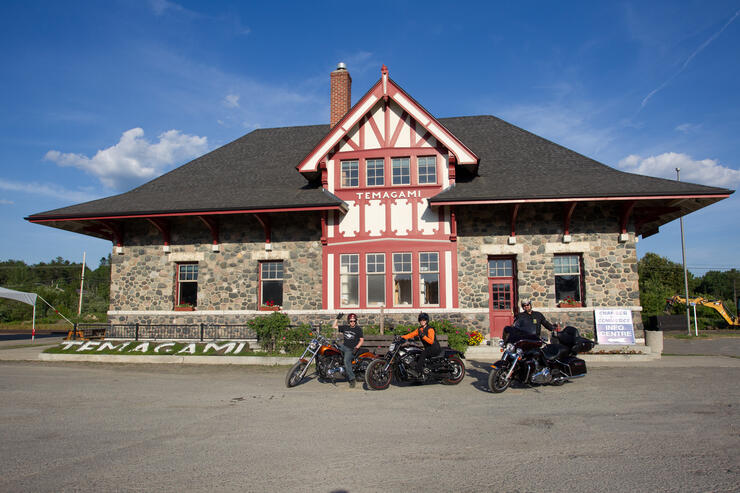 11. Organize a Group Ride with a Few Friends
Nothing is better than riding with a few friends - or a few hundred. 
12. Or head out by yourself for a scenic tour of the backroads!
Sometimes you just need to clear your head – and the quiet backroads of Northeastern Ontario are perfect for that.