Motorcycle Day Trips from Toronto
Looking to scratch an itch, but don't have much time? These four day trips from Toronto will keep you satisfied until you can make that epic road trip.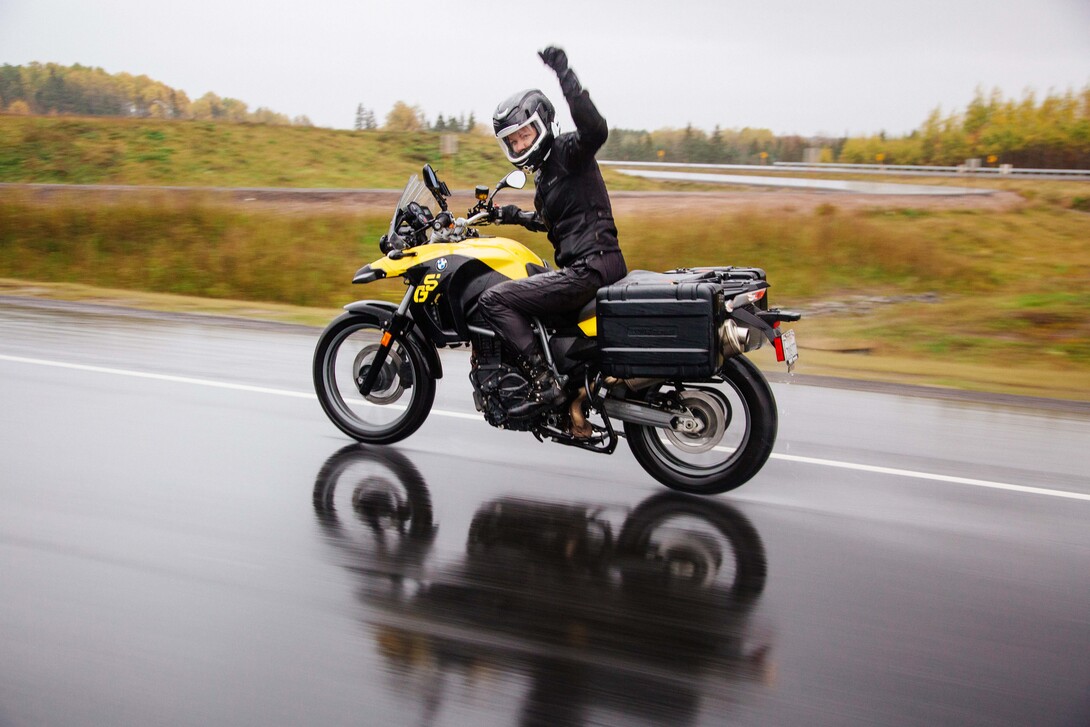 Let's face it—riding in the city can be a bit nightmarish. Distracted drivers, streetcar tracks, cyclists, e-bikes, heat, noise, traffic—the list could go on and on. And we all know the reason we got into motorcycling is that sense of freedom. But it's hard to feel free stuck behind an 18-wheeler on the Gardiner at 5:30.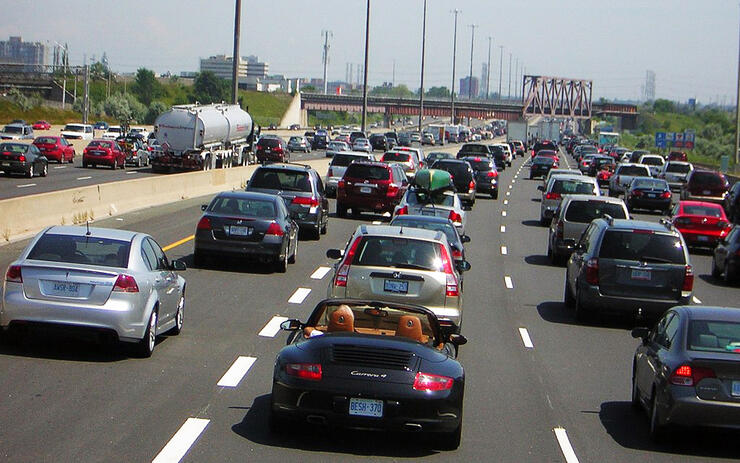 That's why we've come up with this short list of day rides you can take any time you find yourself with an open day—some might require getting up early and going to bed late, but all of them will completely reverse the effects of city riding, and get your head back into the joy of riding.
Ride the Edge—The Small Loop
If you push yourself, the Ride the Edge Small Loop can be done in a day. At 650 km, it's a long day and you shouldn't take long lunches. To get from Toronto to the start of the route in Gravenhurst is about two hours of riding (185 km)—assuming you dodge traffic out of the city. If you need to shorten it up to make it more manageable, you can cut off 150 km by removing the lower part of the loop where it crosses into the Haliburton Highlands on Highway 117 and 118 (these roads are hella busy on weekends with cottagers anyway). Definitely a long haul, but definitely worth it.
Ride Grey-Bruce
Although we haven't heard much from the people who originally created the Ride Grey-Bruce Routes, they're still good routes. The area is very popular among riders. There are five more routes to check out here at the Explore the Bruce site. The Waterfall Route is a perfect run for a day trip from Toronto—although it helps if you're coming from the west end (or use the 407). Grey Bruce encompasses part of the Niagara Escarpment, so there are dozens of cliffs perfect for the creation of waterfalls, but our favourite is easily the ones at Eugenia Falls. We visited there a few years ago with moto instructor Ginny Allen of Motorsoul and it was truly an inspired trip.
Forks of the Credit
The Forks of the Credit ride is so short, it barely qualifies as a day trip, but it's a hop, skip, and a jump from the big city, and it has to be done at least once if you're a Southern Ontario biker. What we like about it is that it opens up the thousands of backroads in this part of Ontario, especially those leading to the Headwaters. Still unencumbered by the crush of ever-expanding suburbia, this might be the closest to getting lost on a bike you can get within an hour of downtown. We also love that you can mix in a little bit of light adventure riding on gravel roads out here. 
Honourable mention goes to Snake Road in Burlington. It's not a long road but it's pretty fun. An outing that includes both of these runs would be well worth it.
Cruise the Coast
About a one-and-a-half to two-hour ride from Toronto is the region known as Ontario's Southwest that follows much of the Lake Erie shoreline. There you'll find the 12 Cruise the Coast routes. Tiny towns in rolling farmland around rivers, canals, and the big lake make for constantly entertaining scenery and lots of quaint stuff to discover. If you like a trip where you can just go where the wind takes you and stop whenever you see something interesting, this area won't disappoint. And if you time your trip properly, you'll be home in time for dinner. 
That's it—while there are plenty more day trips you can take, these ones have established routes that are well known and can be customized to suit the length of ride you want. Are we missing anything? Let us know through our Facebook page!