Welcome to Brook Trout Paradise
Looking for trout this spring? Northeastern Ontario has the fish and lodge for you!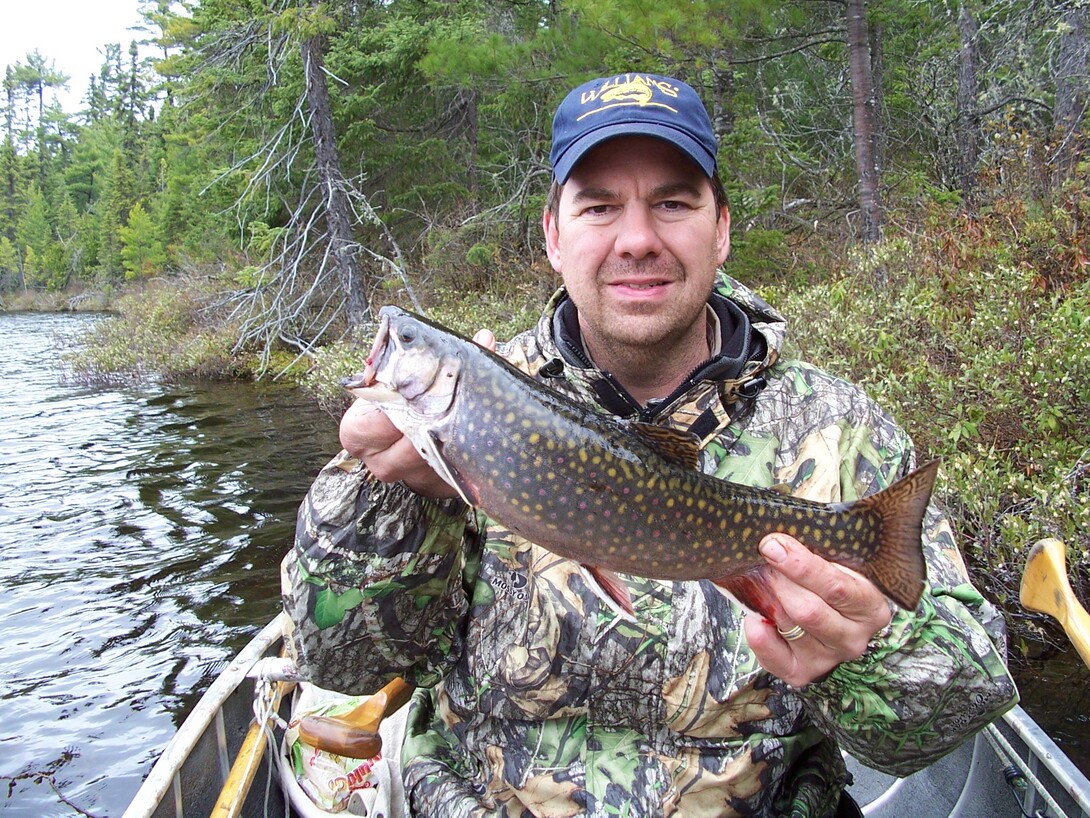 The beloved brook trout, or salvelinus fontinalis scientifically, are a special cold-water fish species, cherished for their sporting opportunities and table fare. Arguably the most aesthetically pleasing of all freshwater critters, these speckled beauties are the quarry of many an angler, once the ice melts in the spring. 
As much as they are appreciated, however many anglers are still in search of quality trout waters that offer a good place to stay while they explore. Northeastern Ontario ticks both boxes with superb brook trout fishing, and some wonderful lodges that cater to those in search of nature's most beautiful fish!
Brook Trout Lodges
A handful of fishing lodges in Northeastern Ontario cater to brook trout anglers in late April, early May once lake ice has begun to lift. For those not-so-faint-of-heart anglers willing to put in the effort, some Lodges offer backwoods trout lakes on their territory a short portage away, and, trust me, extra effort is rewarded! I have carried my old Sportspal canoe on my shoulders through some of the roughest county imaginable, and been truly blessed with magnificent spring trout for my work.
Here are some lodges in the Northeast you may want to consider this spring, while you search for this magnificent fish!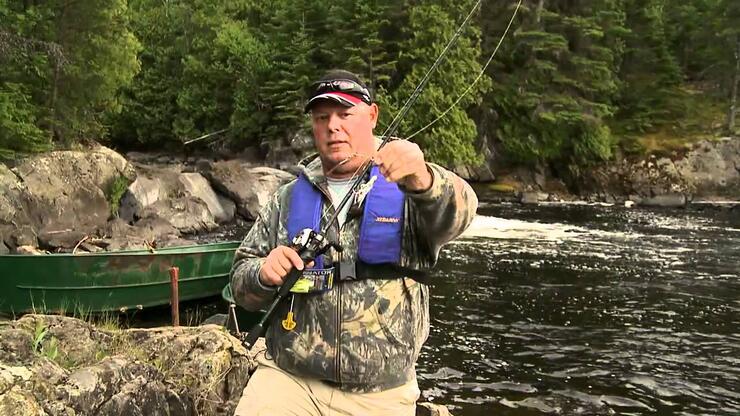 Auld Reekie Lodge, located in Gowganda, offers wily brookie opportunities on two of their backcountry lakes, plus access to another lake with the coveted Aurora trout. These lakes all offer good trout fishing where fish in the 0.5 to 1.5-pound range are commonly caught. The additional opportunity of catching the rarest and most sought-after trout of all, the Aurora trout, is a challenge in itself! I have been fortunate to catch (& release) a handful of these unique specimens in my time, and they are something to behold. Aurora trout have been caught in very few lakes in Ontario and Quebec. If you should catch one please release it safely and quickly to help preserve the species.
Give Auld Reekie Lodge a call for some excellent trout opportunities this spring.
Olive the Lake Lodge is another destination offering little-known brook trout opportunities. I invite you to visit Olive and tell owner Dave Smetana the "Outdoors Guy" sent you. Springtime at Olive the Lake is focused heavily on black bear hunting, which makes it the perfect time to sneak off for some secret trout action. While most clients in camp are hunting, the trout waters remain relatively untapped. Dave is a lifelong hunter and angler and knows all there is to know about catching fish.
For more information on Olive the Lake Lodge, located in Marten River, Ontario - 4.5 Hours North of Toronto or 7 hours from Ottawa: (705) 892-2204 or 
If getting off the grid in search of brookies this spring is your goal, let Saul Outfitters guide you to some of the best trout available in the Northeast. Lodge Owner Byron Saul is a third-generation forest worker and outfitter, like his father Ed and grandfather before him, and he continues the tradition of guiding anglers in his special corner of Ontario. Among other skills, Byron has a knack for locating trophy brook trout for his clients, and he has shown me the photos to prove it! Stay at his main property in Matachewan where satellite TV, bedrooms, washroom and showers are provided and guests can cook their own trout.
For more information on Saul Outfitters: http://www.sauloutfitters.com/ or give Byron a call: (705) 262-3851
Northeastern Ontario trout is served
While staying at Saul Outfitters, or one of the other great trout lodges, give this tasty brook trout recipe, featured in my Canadian Outdoor Cookbook, a try. You will not be disappointed!
Stuffed Baked Brookies (Serves 4)
4 brook trout, cleaned not fileted
3 Tbsp olive oil
6 cups sliced mushrooms
1½ cups finely chopped onion
1 celery rib, finely chopped
2 Tbsp lemon juice
¼ cup melted butter
Salt and pepper to taste
In a cast-iron skillet, heat olive oil, and then add mushrooms, onion, and celery. Fry, stirring occasionally until mushrooms brown and oil has been absorbed. Remove from heat. Season with salt and pepper; set aside. Preheat oven to 350º F (175° C). Coat baking sheet with non-stick cooking spray. Fill trout cavities with mushroom mixture, and sprinkle with lemon juice. Brush trout with butter and lay on baking sheet. Bake trout for 15 minutes until golden brown and fish separates easily from the bone. Serve hot.
Final word on trout
Northeastern Ontario is your destination this spring for targeting the elusive brook trout and any of these lodges are a great choice to that make that happen. Given that Ontario's Covid situation is always in flux, please call ahead to see what restrictions may be in place. Ontario lodges offer a fun, exciting and most of all, safe travel destination.

May your trout creel be full this spring; I hope to see you on the water!