Dock Magic
Docks and fishing – the experience can be magical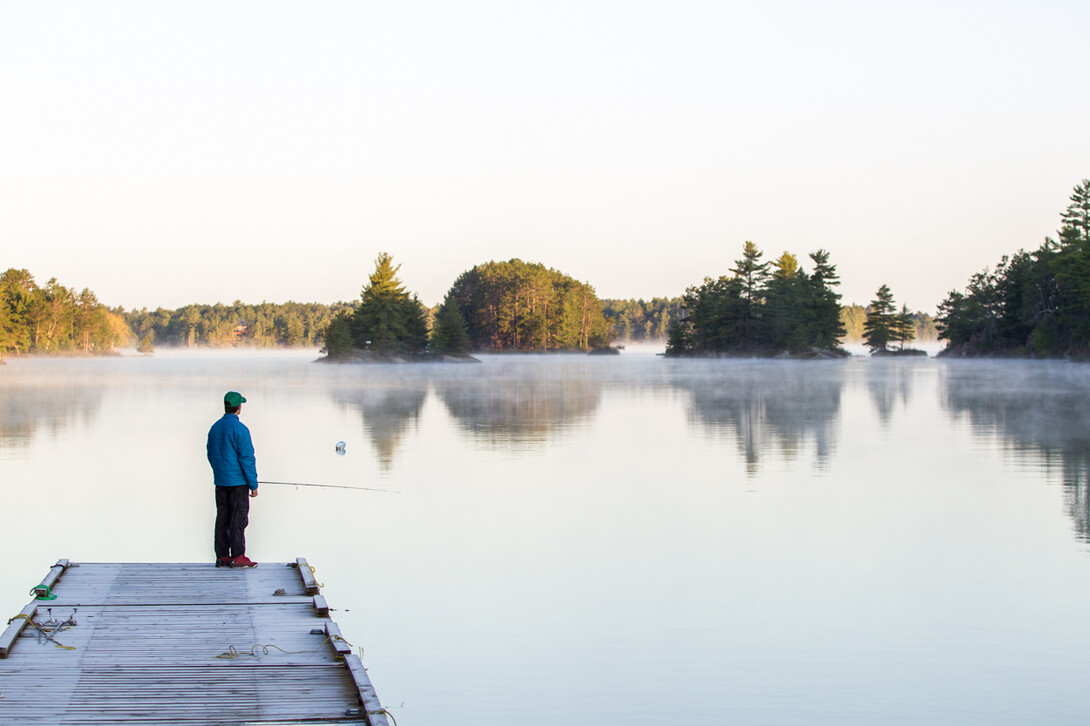 "Hey, buddy." 
I turn around, look down and lock eyes with a pint-size fellow sporting a yellow life vest and clutching a handful of fishing rods. 
"You want to know where the best fishing on the lake is?" 
I quickly assess the situation. Hmmm, the offer of advice is coming from an eight-year old who I'm sure hasn't sampled all of Lake Nipissing's grandness, so maybe I'm a bit skeptical about taking his advice. On the other hand, he is the lodge owner's son and this is his home turf—what can I lose? 
"Where's that?" I take the bait.
His brow furls, jaw tightens—man, he knows something; this is going to be good.
"Right there—dock three," he points a few feet to his right. "You drop your line by that boat and you can catch anything you want—bass, pike, walleye."
"Oh, yeah? Thanks."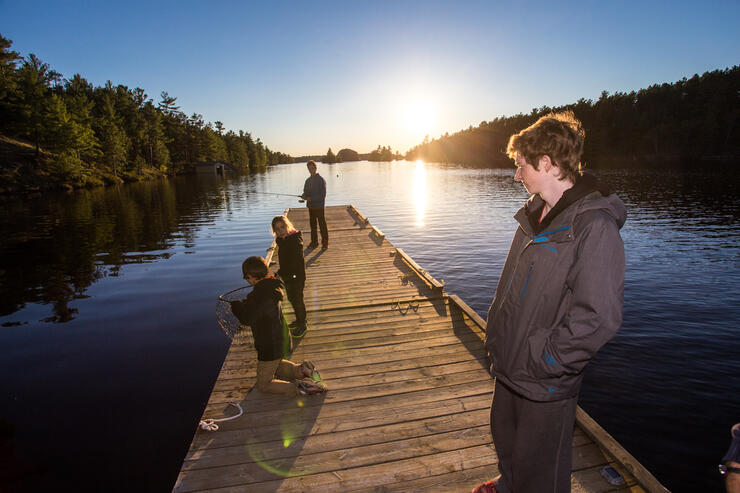 The exchange leaves me with a pleasant smile on my face as we continue to load the boat and head out. Later that same day, my son drops a hook and worm by the boat on dock three—wham! Just like that a nice smallie (smallmouth bass). Skeptic, maybe too quick to judge. In fact, during our stay at Mashkinonje Lodge in Northeastern Ontario's French River/Lake Nipissing area, with a half dozen boats buzzing all over the lake chasing fish, the biggest bass of the week came courtesy of a young lady and her dock fishing prowess.
The experience left me contemplating the often overlooked influence of the dock on the world on fishing. I'd be willing to bet that every lifelong angler hooked their first fish perched at the end of a dock. I myself remember in my early years snatching sunfish from its shadows with just a line hook and balls of bread for bait. Now my kids rush down to the dock's edge, rods in hand, as soon as we get to the lake. Whether you are three years old, 33 or 83, the dock offers the same promise of fishing success. In fact, the lure of the dock is so great that even seasoned fishermen get into their fancy fishing boats only to toss their hooks back under the dock.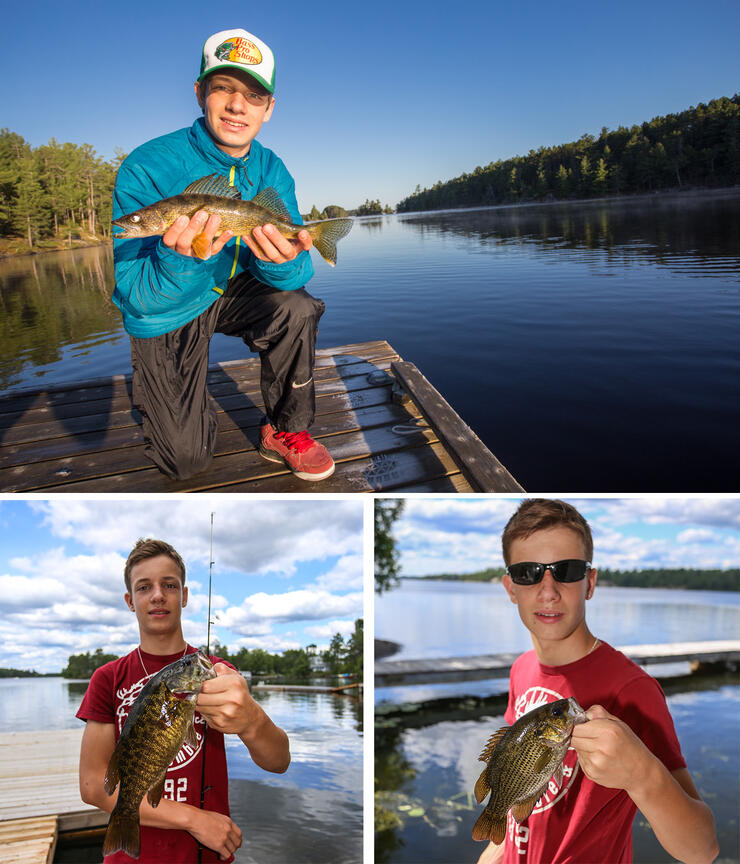 In Northeastern Ontario, docks are a dime a dozen, and I mean that as a compliment. Cottages, lodges, parks, and city piers—their numbers are likely in the thousands, and all have the potential to harbour the catch of a life time. Sure, the experience might require some basic fishing equipment, and if an adult, a fishing license. But in Ontario, getting your first taste of fishing is even easier than that with a number of initiatives to get you out there.
National Fishing Week
No licence required
July 2-10, 2016
Learn to Fish program at Ontario Parks
Includes instruction, fishing equipment and one-day fishing licence
TackleShare
No gear? No problem. You can access free use of fishing equipment at the following locations.
Ontario provincial parks
Conservation authorities
Libraries
Big Brothers and Sisters
Fishing 101 handbook
A free 40-page how to fishing primer published by the Ministry of Natural Resources and Forestry.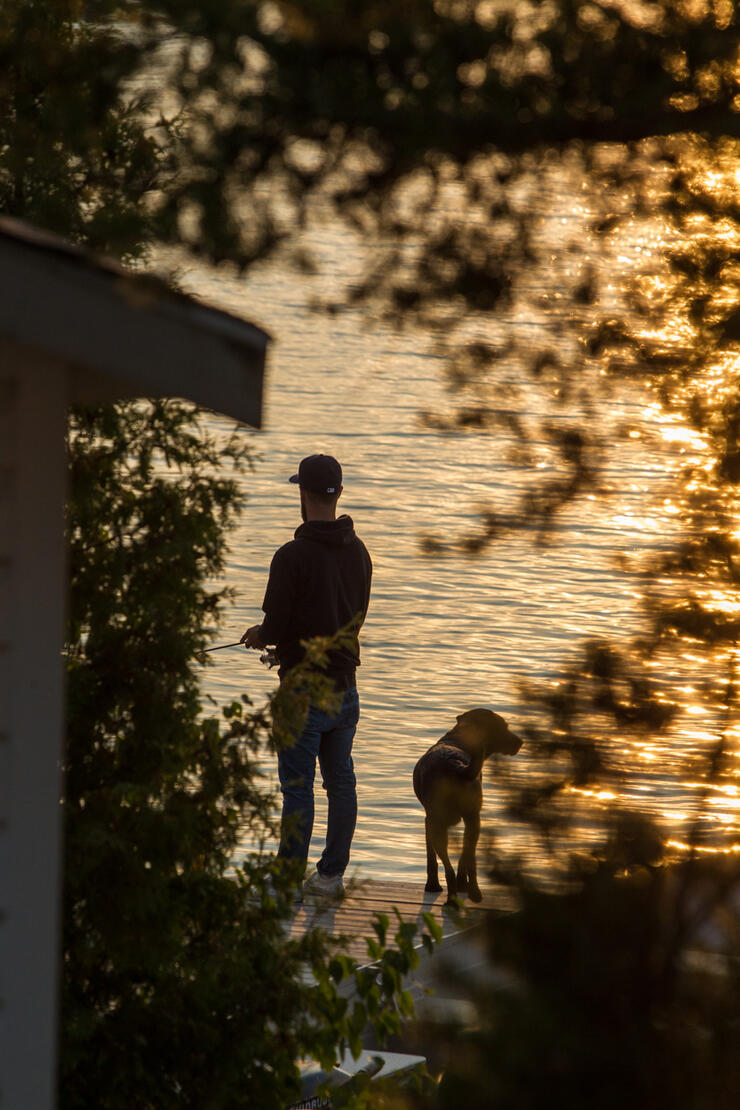 Docks and fishing: alone or in the company of your best friend, the experience really can be magical. As the sun sets on another spectacular lakeside day in Northeastern Ontario, I make my way down to the dock fishing rod in hand. After all, I heard from a solid source that it's the best fishing spot on the lake.