Camping on Ice
Enjoy the best of both fishing & camping from the comfort of your very own ice bungalow!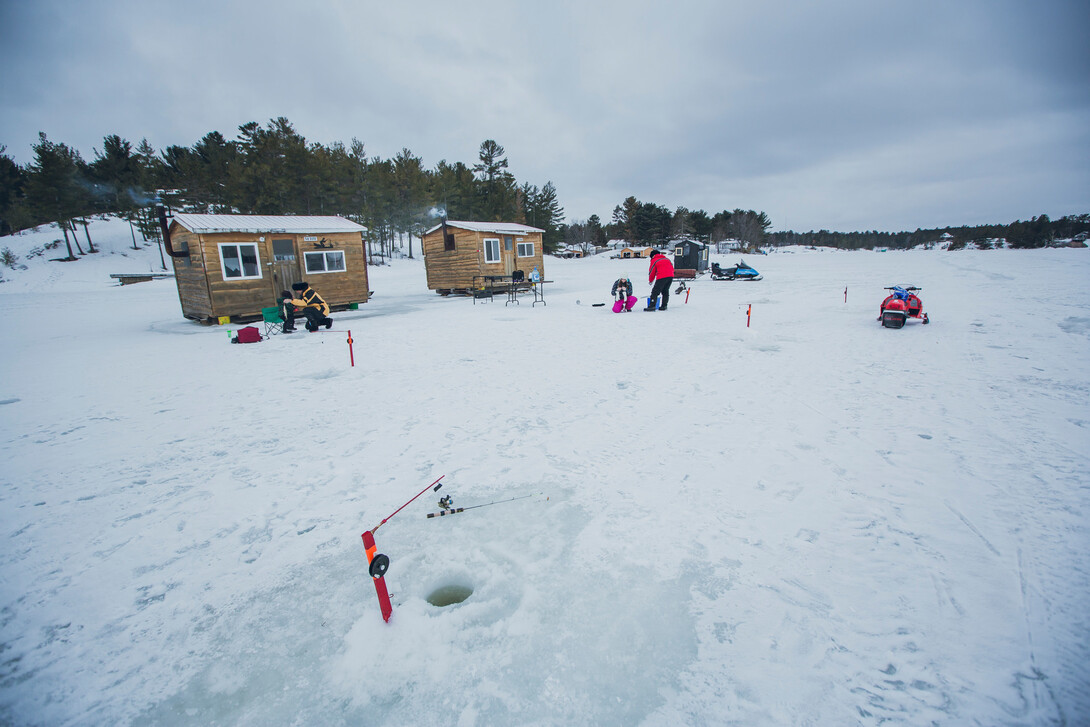 Have you ever wondered what it would be like to spend the night on the ice with the warmth of a fire in the middle of the lake? Northeastern Ontario's ice bungalows are your destination to have this experience firsthand, with a multitude of outfitters awaiting your arrival. Each and every night spent on the hard water goes down as a long-lasting memory for me and the group that took part in all the fun together. Catching fish, sharing stories, and having fresh fish fries over the stove is what winter dreams are made of!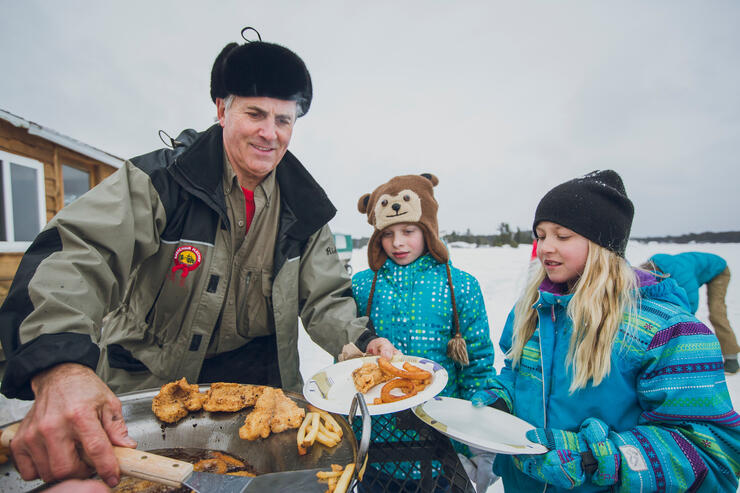 Where to Go
The excitement of this style trip starts a lot longer before you even arrive at your outfitter's location, with the planning, preparation, and anticipation, not to mention the trip lead-up emotions that often resemble a child going to the candy store. Get started with these Northeastern Ontario operators who would be more than happy to book your group and answer any questions you might have:
What to Bring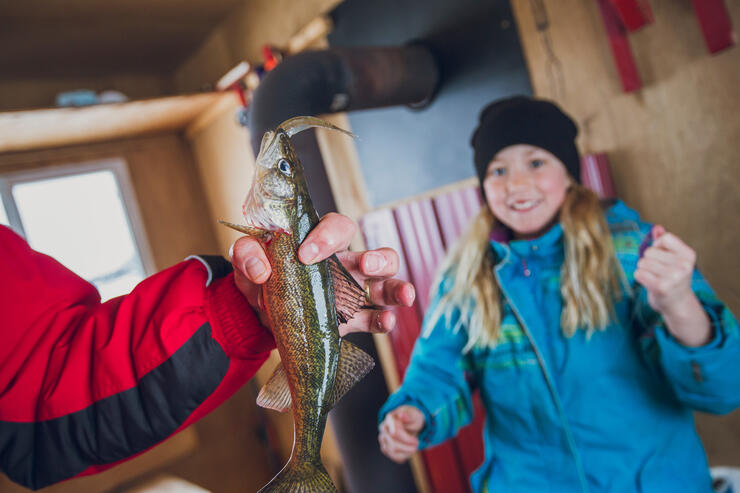 Packing for these trips may be odd for some, as you are more or less packing up for a camping trip in the middle of the winter to sleep on the ice. Sleeping bags, pillows, toiletries, warm winter clothing, fishing gear, and your choice of food and drink are really all you will require.
Some of the accommodations exceed many guests' expectations and can include controlled heat sources, satellite television, stoves, and a full supply of cookware. Some even offer Wi-Fi! My recommendation is to contact your outfitter before arriving to ensure you aren't packing any items you don't need, and even more importantly, not leaving necessary items at home!
What to Expect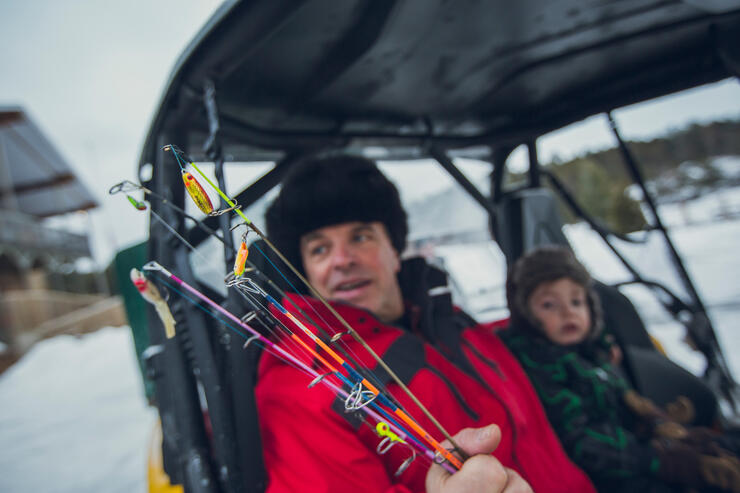 Upon arrival at your destination, a pre-heated ice hut with freshly drilled holes and live bait will be waiting for you. Does it get any better than that? Imagine heading camping, only to find that a tent was already set up for you and all you had to do was pull out your personal gear – pretty good, right? This is what you can expect from an ice bungalow outfitter, along with a ride out on an ice road in a pick-up truck, shuttle vehicle, multi-person tow sleigh, or on an ATV or snowmobile.
Kicking Back and enjoying the experience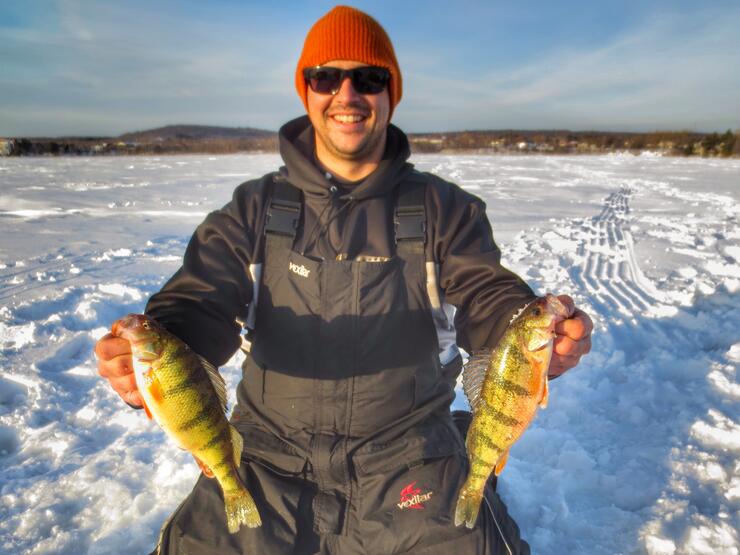 Now that you have arrived at your home for the weekend, it's time to get settled in and get your focus geared toward the fish roaming under your feet. Still lines should be set outside of the hut, using live bait and either a split shot weight with a treble hook or a simple lead head jig. Once set up, head back into your ice hut and get those jigging rods deployed through the holes in the floor beneath you. I don't think it gets any better than this—a warm hut and jigging your favourite bait beneath you while keeping an eye on your lines out the window.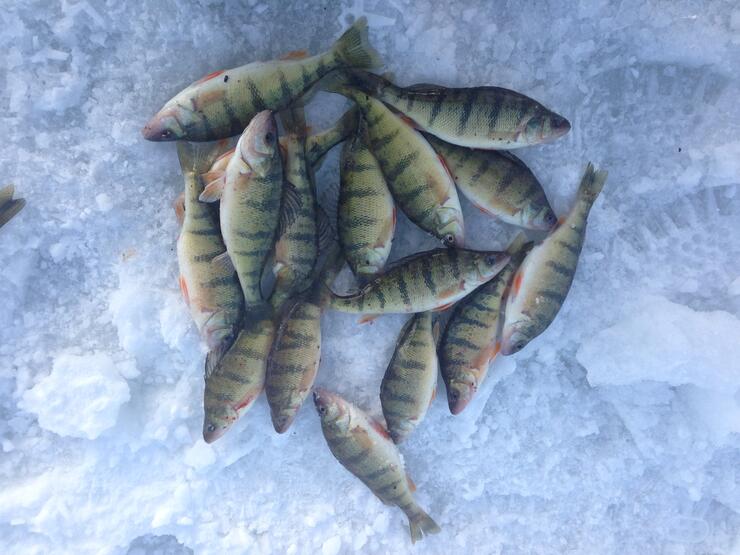 Your entire weekend experience should be filled with fish, laughter, and a full belly. The enjoyment of fishing as much or as little as you desire is always a great option to have, but one of the best parts of the adventure is being able to enjoy winter camping in a location that cannot be accessed at any other time of the year. Take it all in while visiting one of Northeastern Ontario's ice bungalow providers. You may even be lucky enough to be blessed with a sky full of stars, or dancing Northern Lights above!
Prime fishing time is here and safe ice is available across the region where outfitters are located. Do your research and contact one of our great providers for a weekend experience that you will not soon forget! I hope you enjoy this experience as much as I have; it truly is more than "just" fishing.