BIG Fishing Tournaments for 2016
Put your angling skills to the test!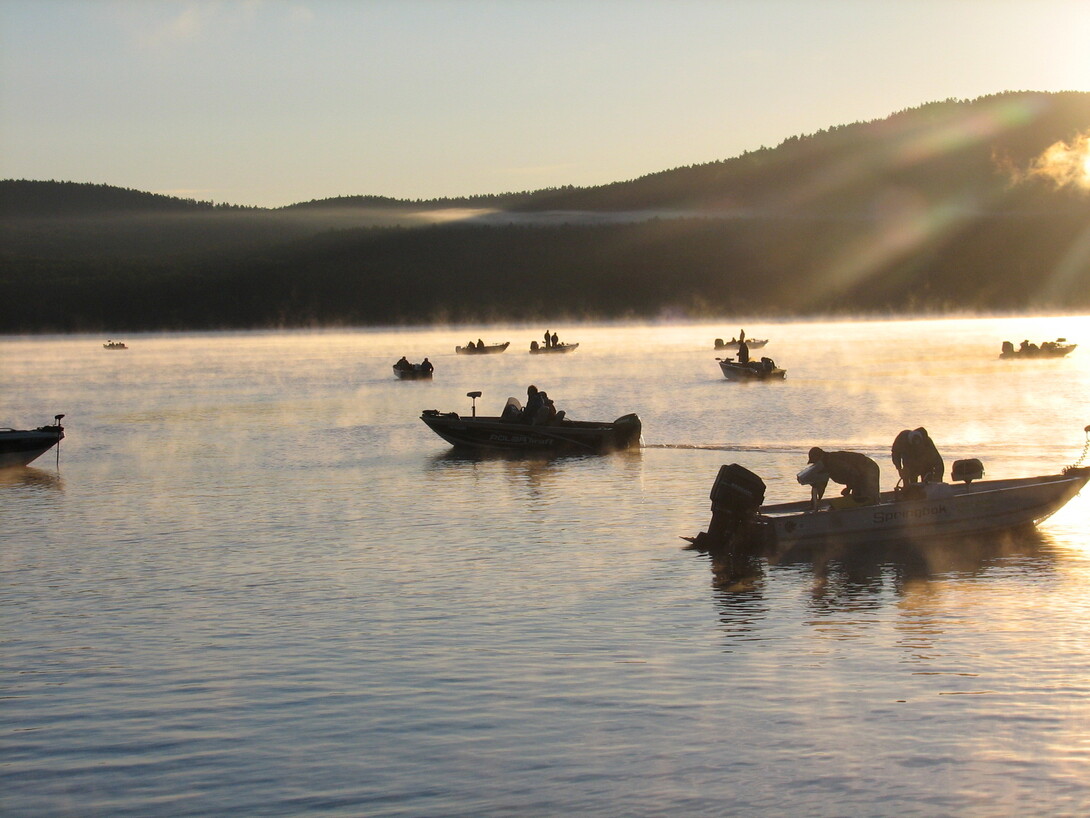 When most people think about Northeastern Ontario they think about back lakes, remote lodges and untouched pristine waters. Little do they know that the tournament fishing community in the Region is breaking way and becoming more and more competitive and respected each year. The Northeastern Region is host to multiple tournaments including various species such as pike, walleye, bass, and salmon throughout the entire angling season!
The following should serve as a great guide for all your tournament interests and needs. Tournament series and clubs are highlighted along with tournament dates, locations and contact information. Don't be afraid to try your luck against other Northern Anglers this upcoming season—just don't say I didn't warn you!
Temiskaming Smallmouth Bass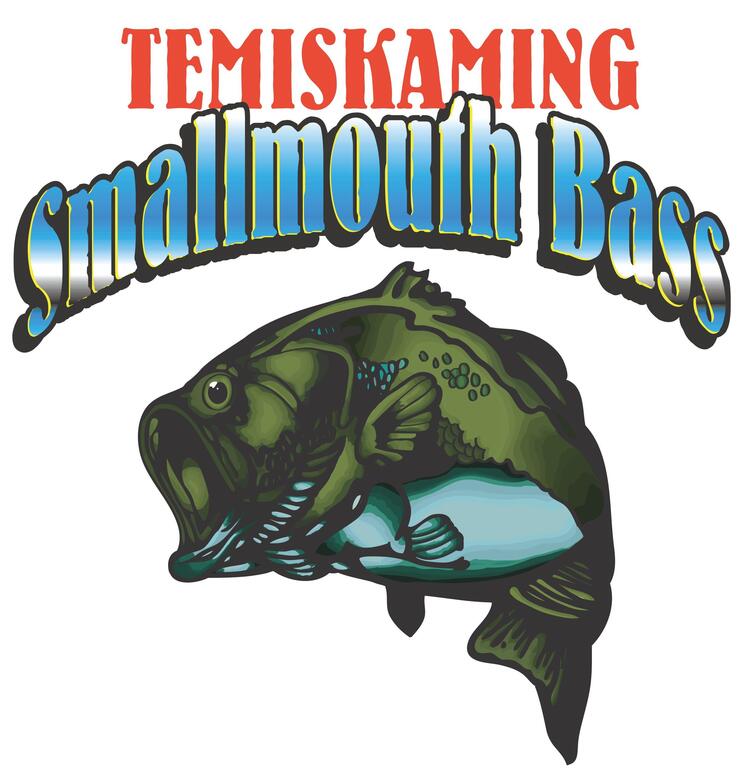 The Temiskaming Smallmouth Bass Series is one of the longest running bass tournament series in Northeastern Ontario. The series covers lakes across the majority of the Region, with anglers competing from all major communities including Greater Sudbury, North Bay, Timmins, Cochrane and New Liskeard. The TSMB Series is a very competitive series with large fields in attendance at all events. If you are looking at trying your luck in a bass tournament sign up now.
The Nipissing Challenge is back this year with over $20,000 in prize payouts based on a full field of 50 teams. This event is on Northeastern Ontario's BIGGEST and best bass lake, Lake Nipissing! The tournament will be run out of Hunters Bay on July 23rd and 24th and will be a two day combined weight format.
2016 Tournament dates:
June 25th                   Lake Temagami
June 26th                   Cassels Lake
July 16th                    Lake Temiskaming
July 17th                    Bay Lake
August 13th               Trout Lake
August 14th               Lake Nipissing out of Hunters Bay
August 27th               Lake Kenogami
Classic Dates:
September 24th        Cassels Lake
September 25th        Lake Temagami
July 23rd & 24th       Nipissing Challenge out of Hunters Bay.
Top 50 Pike
The Top 50 Pike organization has been one of the most successful tournament series in the region since 2002. This series is committed to helping communities throughout Northeastern and Central Ontario by having a non-profit organization host each event and in turn raise money for their organizations. It's a win-win for everyone involved. The Top 50 Pike series is the only pike-focused tournament series in Ontario. The average payout is roughly $5000 for first place with an average of 50 competitors in attendance.
2016 Tournament Dates:
June 11th                   Vermillion
June 12th                   Whitewater
June 18th                   Cache Bay Museum Event
June 19th                   Lavigne
July 9th                      Nepewassi
July 23rd                    Matachewan
August 6th                 Callander Bay
August 27th               Classic, Location TBD
The Manitoulin Expositor Salmon Classic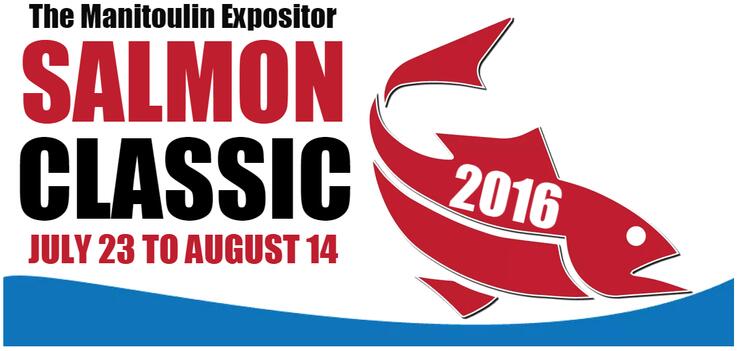 Manitoulin Island is hosting the first annual Salmon Classic. This is sure to be a great event worth looking into. These fishable waters are absolutely huge and anyone can win this big fish event! There are excellent prizes to be won for largest salmon and trout along with weekly biggest fish payouts. The event spans over a three week period and offers ample opportunity for anglers of all abilities to cash a cheque.
Hit the link to their website to learn more and register today!
2016 Tournament Dates:
July 23rd to August 14th                   All waters surrounding and including Manitoulin Island
Northern Ontario Walleye Trail
The Northern Ontario Walleye Trail (NOWT) is one of Ontario's biggest tournament series, especially for walleye. This series has some of the biggest payouts, up to $10,000, in the Region at all of their events.
The NOWT hosts many events across Northern Ontario, including the Dubreuilville Magpie Walleye Derby, Geraldton Walleye Classic, Kapuskasing River Walleye Tournament, Mattagami Lake First Nations Walleye Tournament, Mattagami Fall Classic Walleye Tournament, and the Sagamok Fall Walleye Classic. 2007 saw the NOWT's first event being held by the Mattagami Lake First Nations and more and more events are added annually.
2016 Tournament Dates:
June 11th                  Dubreuilville Magpie First Nation
June 25th                  Geraldton Walleye Classic
August 6th                 Kapuskasing River Walleye Tournament
September 10th        Mattagami Fall Classic
September 24th        Sagimok Fall Walleye Classic
Nickel City Bass Tournament Series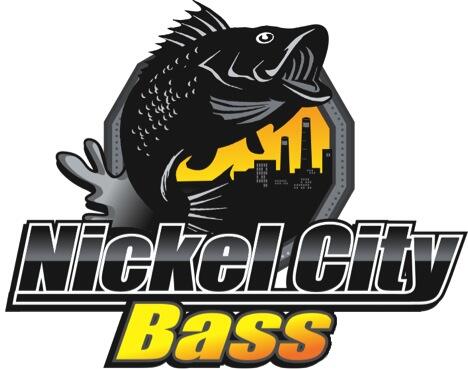 The Nickel City Bass Club started in 2013 and has been growing in numbers ever since. With a very experienced and eager executive backed by member involvement, they are off to a great start. This is a fun local series showcasing some of the best lakes in the area. Every year the club introduces events on new bodies of water to attract new anglers and keep it challenging. Events cover the entire Greater Sudbury Area reaching out to Espanola and to the Onaping Lake areas. All events are open to the public providing opportunities for local anglers of all skill level to participate.
2016 Tournament Dates:
June 25th                  Onaping Lake
June 26th                  Windy Lake
July 16th                   Lang Lake
July 17th                   Mcgregor Bay
August 13th              Penache Lake
August 14th              Agnew Lake
September 10th       Nickel City Bass Classic, Lake TBD
North Bay Bassmasters
The North Bay Bassmasters is a member's only fishing club with a grassroots tournament series in place. Boater/Non-Boater events are set up to help bring new anglers into bass tournament fishing along with educating and improve one another's angling abilities. Many local volunteer and conservation events are held to help out the community they live and fish in. The club is affiliated with BASS which allows angler's opportunities to qualify for Team Ontario and ultimately the Bassmaster Classic!
2016 Tournament Dates:
June 22nd                  Lake Nipissing @ Lavose
July 3rd                      Lake Nipissing @ Hunter's Bay
July 10th                    Trout Lake
August 7th                 Lake Nosbonsing
August 21st               Lake Nipissing, Cache Bay
September 11th         Classic – Lake Nipissing @ Hunter's Bay
August 13th & 14th    OBN Qualifier – Bay of Quinte
Horwood Lake Lodge Annual Walleye Tournament

Horwood Lake lodge is hosting its Annual Walleye Tournament this summer with big money to be won! First prize will be at over $20,000 with a full field of participants. This will be a 2 day live release event with a combined total weight of walleye taking home the title.
The proceeds of this tournament will be donated to the Wabun Tribal Council for the Annual Wabun Youth Gathering.
NOWT will provide support with the first tournament; however results will not be included in the trail standings. We are hoping the Horwood Lake Lodge Tournament will become of part of the NOWT for the 2017 season.
2016 Tournament Date:
August 13th & 14th                Horwood Lake