RVEZY: A Guide
A Dragon's Den-approved RV rental site offers Ontarians lots of options for hitting the road. Find out why RVezy is seeing record demand in 2023.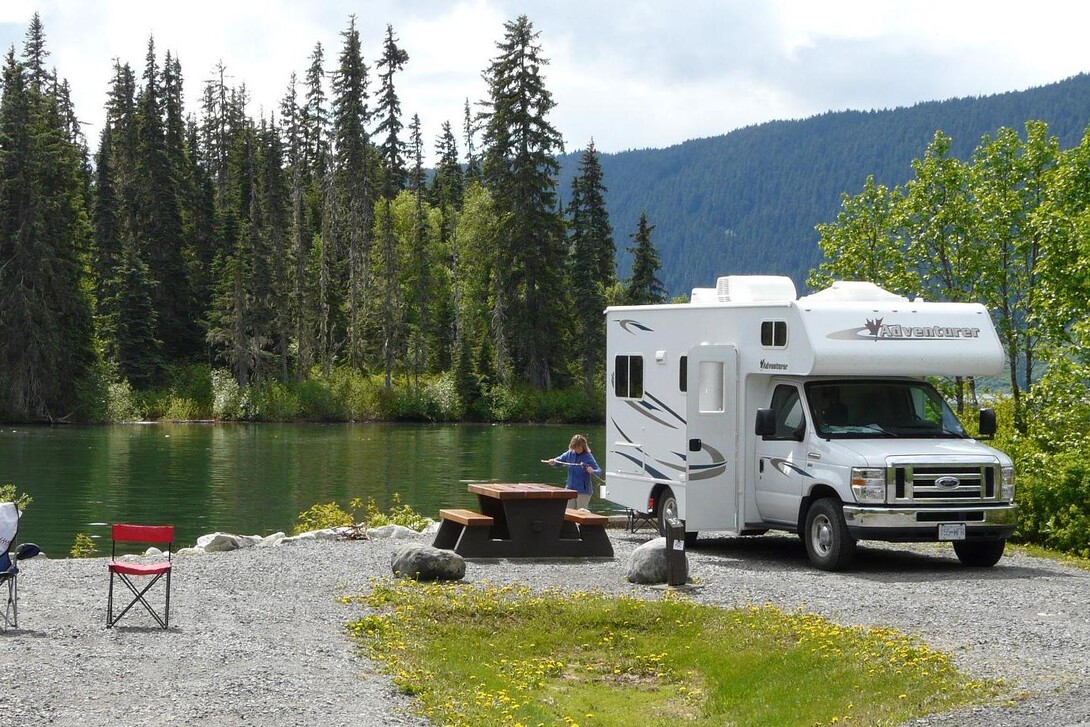 If you've planned or considered planning an RV trip in the last year—even if you've never taken one before—you're not alone. This year, many Canadians have opted to experience the pleasures (and relative ease) of travelling the open road in a recreational vehicle. According to the Recreational Vehicle Industry Association, RV sales in North America have risen over the last couple of years (up 4.5 percent in 2020 and 19.5 percent in 2021).
Skip the Traffic and Pick Up An RV at Your Destination
RVezy is an online RV rental and outdoor travel marketplace, sometimes known as "the Airbnb of RVs." Launched about 5 years ago, following a successful pitch by company cofounders Michael McNaught and Will Thompson on an episode of Dragons' Den, RVezy has seen explosive growth over the past year.
What is RVezy? Is RVezy Legit?
"We've seen record demand, not only from first-time RVers getting into the industry, but also people who don't really have that many other options, RVing was the perfect getaway in this global context we find ourselves in," says Joel Walters, director of growth for RVezy. "By definition, an RV is a self-isolating or family-isolating machine, so it's kind of perfectly in line with the guidelines and recommendations for safe behavior."
Walters, like many of the company's members, was a longtime RV enthusiast before realizing the hobby also offered business opportunities. He describes himself as "obsessed with Westfalia and everything that comes with that life being on the road and living minimally" and would occasionally rent his other two RVs (a Class C Coachmen Freelander and a Class B Kodiak) out to friends. One of those friends mentioned that his brother-in-law had just started a company aimed at doing the same thing on a grander scale. That brother-in-law was cofounder and CEO McNaught. He had been a police officer by day and also rented his RV on the side, until an on-the-job injury left him with extra time and it occurred to him that it would be an opportune time to expand the business.
Walters called McNaught the next day and within two weeks had quit his job to go work for RVezy, and "have never looked back." He remembers how when he started, "there were like three or four of us in an office the size of a bathroom."
That's changed significantly and there are now they are well over 60 employees and the company has expanded into the U.S. A lot of that growth has been in the last year, in which the company has seen its growth double, with a surge in listings and requests, particularly in Canada. 
Door to Door Delivery with RVezy plus BBQs, and More: Rent an RV Tailored to Your Needs
Rvezy appeals to travelers of all skill levels. Newcomers to the RV lifestyle have a convenient, affordable way to experience RV travel without committing to actually purchasing a vehicle. RVezy offers a matchmaking service that connects renters with owners that fit their needs.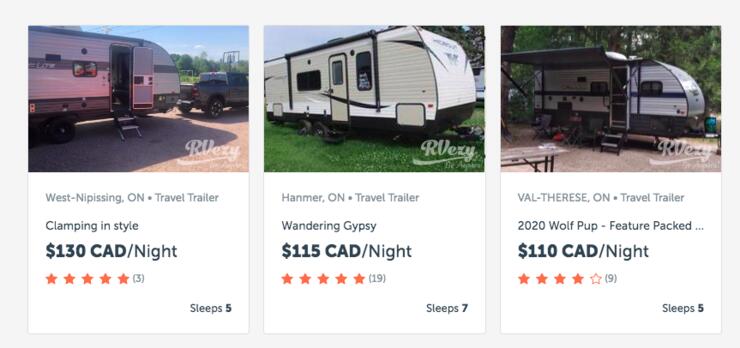 For the more experienced RVers, this allows them to try something new. With many manufacturers sold out, it also allows for a test drive for those who are stuck on a waiting list for a new vehicle.
"We really are hands-on with our owners on the site as well as our renters," says Walters. 
The marketplace approach also appeals to renters doing a wide range of travels, whether a weekend trip to Timmins, a week of camping in Algonquin Park, or a two-month trek throughout the province and beyond. All sorts of add-ons are also available—barbecues, chairs, gaming consoles—that can enhance the renter's experience.
"There just aren't as many hard-and-fast rules when renting privately—there is a lot more flexibility in being able to negotiate with owner," says Walters. "There's also the advantage of renting from an RV owner who has all the experience with that specific RV."
Some owners offer delivery, simplifying the process for those renters who do not own a travel trailer themselves. 
"The renter can just book the campsite and jump on our website to find an owner who is offering their RV for delivery and it will be delivered right to their campsite," says Walters. 
RVezy offers full insurance for both owners and renters under their commercial insurance policy during the duration of the rental.
Safe, available, and popular—book your RV rental today with RVEZY
Pointing to the high marks that RV travel gets in terms of safety, Walters says that the biggest risk that travelers face when it comes to renting an RV is that the inventory will be booked up. He recommends booking as early as possible, especially this year, and says it's not uncommon for renters to actually plan their vacations around where the inventory is available.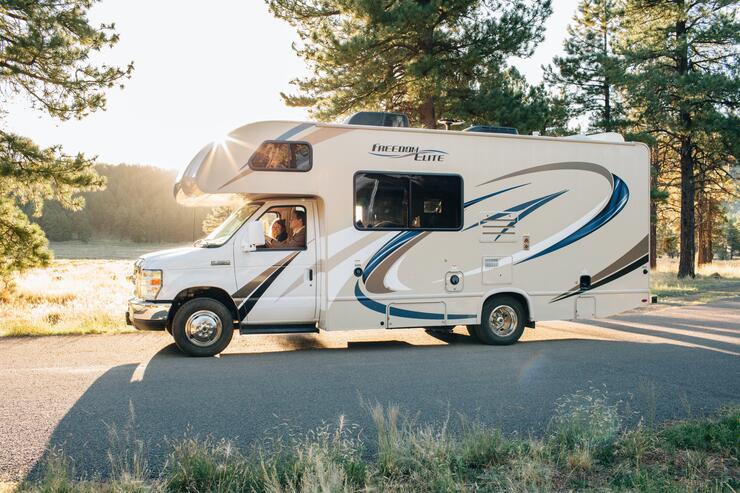 "At the end of the day, they want to rent a machine, they want to be with their family, and want to be outdoors," says Walters. "It sounds cliche but with RVs, it really is much more about the journey than the destination."