The Sault's Film Festival Turns 20
When the dark days of February feel like they will never end, the lights go up on an annual seven-day celebration of films from around the world in Sault Ste. Marie.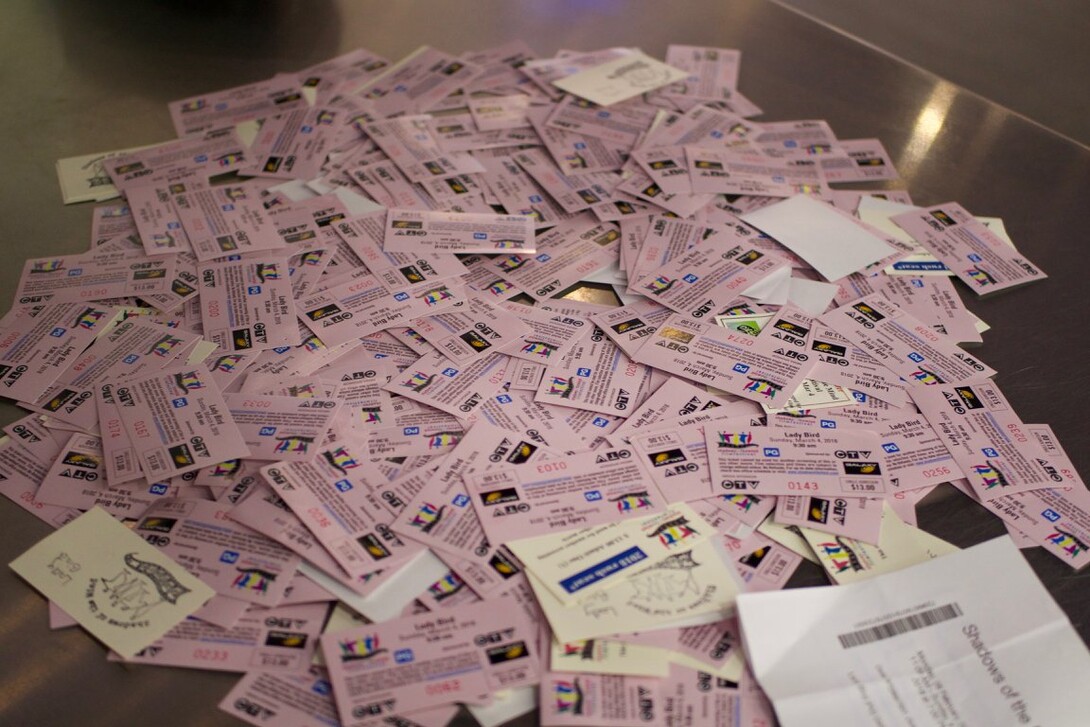 Shadows of the Mind Film Festival turns 20 this year, and for many people it is a go-to event that comes at the perfect time of year. The film fest, dedicated to shining a light on mental health, addiction, and social issues through the power of film, offers a week-long lineup of Oscar buzz and hidden gem movies and documentaries. Ask any local who has made Shadows of the Mind Film Festival part of their calendar and you will hear the same sort of response. "The lineup of movies is always so interesting." "It shows films we would never get to see otherwise."
The unique thing about a film festival is that it does what movies have always done—allowing us to escape into another world for a few hours—while the festival vibe makes it a social outing, where people can choose to connect over movie talk and discussion.
If you have never attended a film festival, and even if you have, Shadows Film Fest is surprisingly unique. Here are a few basics about the Shadows experience.
See One or See them All
Individual movie tickets are $14. There are no student or senior prices. The popular 5-Movie Voucher will give you a saving of $2 per film on five movies. There are also a limited number of Gold Passes sold each year entitling the holders entry to all screenings including the Gala and perks such as early entry at the Galaxy Cinema and a reserved seat at the Grand Theatre. Check out the list of 2019 festival films here. 
One Movie Can Change You
This is the Shadows of the Mind slogan, and the significance will not be lost on you when you choose to go see a movie that isn't part of the limited mainstream offerings we're given at the local cineplex. You've heard the expression, "Step outside your comfort zone." Well, Shadows is a good event to make that step.
Some films are By Donation or Pay What You Can
Check the schedule for films listed by donation. These is almost always a movie or doc with a themed focus, (such as the current opiod epidemic, post partum depression, homelessness) and they're presented on a weekday morning or afternoon when work or school groups can arrange attendance. Some screenings are followed by a panel discussion. It's a great way to find out about support groups within the Northern region as well.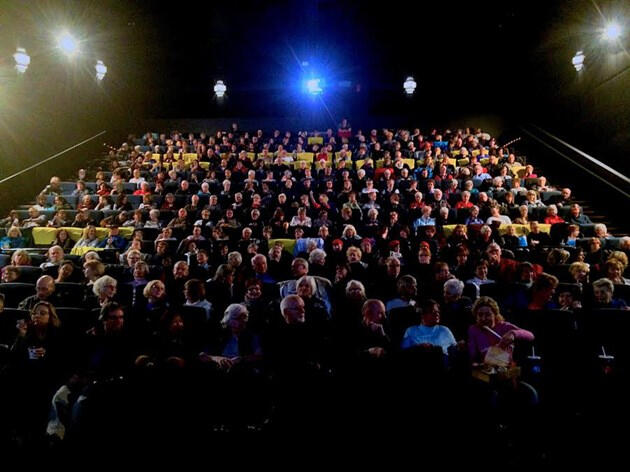 Popcorn Can be a Breakfast Food
Monday through Thursday there are movies screening morning, afternoon, and evening, and the schedule picks up as the week progresses. Friday usually offers four titles and Saturday and Sunday each have six. You can bring power snacks, collect take-out from one of the downtown restaurants, or purchase popcorn and other snacks at the Galaxy and Grand concessions. The Grand Theatre is a licensed venue, so plan accordingly.
Volunteers Organize the Entire Festival
Everyone on the organizing committee for this week long festival is a volunteer. There is no year-round staff person as with most festivals of this calibre. That means that the person who sells you a ticket at the pop up box office in the Station Mall is a volunteer, and the who that greet you and take your ticket at the door are volunteers as well. Film selection is a particularly intensive undertaking, and the festival programmer attends the major film festivals in search of those movies that just must be seen. There is a photo and list of the committee members in the Shadows program. Check it out.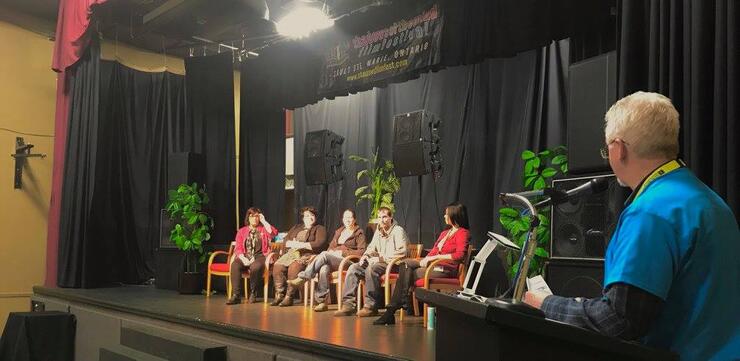 The Annual Gala is an Event Unto Itself
All film festivals have events listed as galas, but these are usually for the sponsors, special guests and festival programmers in attendance. Shadows of the Mind is a community event, kicking off a week of movie immersion for regular attendees and committee members. You can purchase a ticket to the gala film ($20) or pay more ($45) and stay for the food and shmooze. The location and caterer changes so make note. In celebration of their 20th anniversary, the Gala Event is being held on the Saturday leading up to the Festival at the Sault Community Theatre Centre, a large venue.
Participating in a Community-Minded and Community-Supported Festival
Lift the veil a bit more on this festival, and you'll find a number of people who have worked for many years in the social services involved in making it happen. Those who don't work in the field are crazy film lovers who will talk to you for hours about movies if you'd like. This same volunteer group organizes a series of family friendly films free of charge at Sault Ste. Marie's Bellevue Park bandshell each August. The films are screened on the Shadows massive inflatable screen and on an average summer evening, the committee has served up popcorn to as many as 800 children and adults.
Now in its 20th year, the Shadows of the Mind Film Festival has much to recommend it, including that unique vibe that has so far, brought more and more movie goers out each year. Tickets go on sale online and at the pop up box office in the Station Mall on February 13, 2019. You can check out their website and follow them on social media to keep up with the list of films to be screened in their 20th year.
The dedication on the part of a small volunteer committee has seen this Northern festival grow from a three-day to a week-long event showcasing an average of 27 films. Shadows remains dedicated to shining a light on mental health, addiction and social issues through the power of film.
For up-to-date information, visit the Shadows of the Mind Facebook page.