Custom Sledding Packages Available at This Just-North-of-Toronto Resort
Come check out this family business that loves snowmobilers!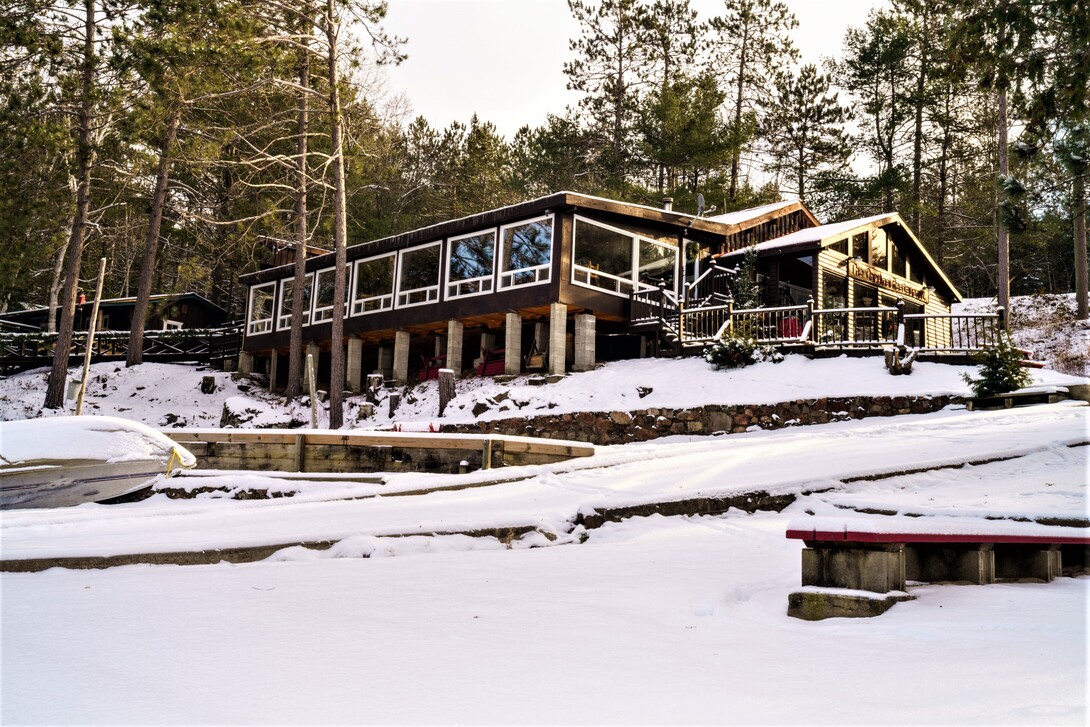 Mattawa River Resort is a popular year-round destination for campers, hunters, and anglers alike but in the words of lodge owner Nicole Grigorov, "Our snowmobile guests are my favorite of all!"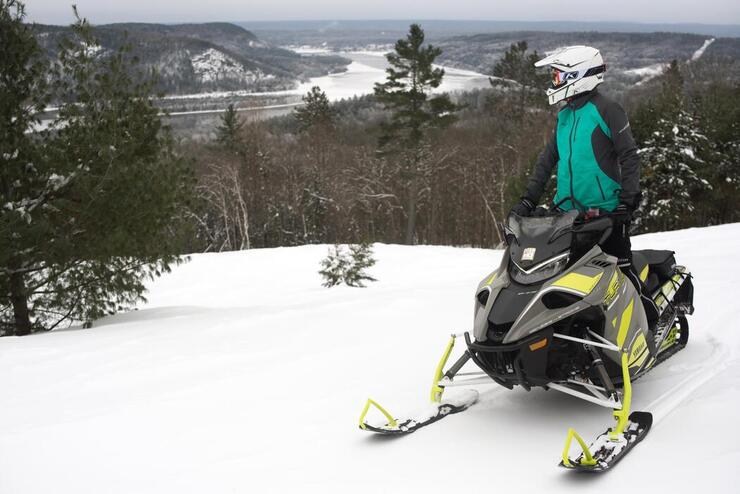 This is not to say that Grigorov does not appreciate her other clientele, who travel from big cities such as Toronto and Ottawa, cottage country spots like the Muskokas, and from other parts of Northern Ontario and across Canada and the U.S., to visit her resort. "My snowmobile clients are special and really important to me;" says Nicole. "They love the fact that we're connected to some of the best sledding trails in all of Ontario, and they really go for the food!" 
The Cardinal restaurant, located on the property, has built somewhat of a cult following among outdoor enthusiasts, the men especially. "We all know the way to a man's heart," Grigorov teases. "It's through his stomach" The onsite chef prepares menu options from scratch and their spacious dining room accommodates large groups of hungry sledders.
Custom sledder packages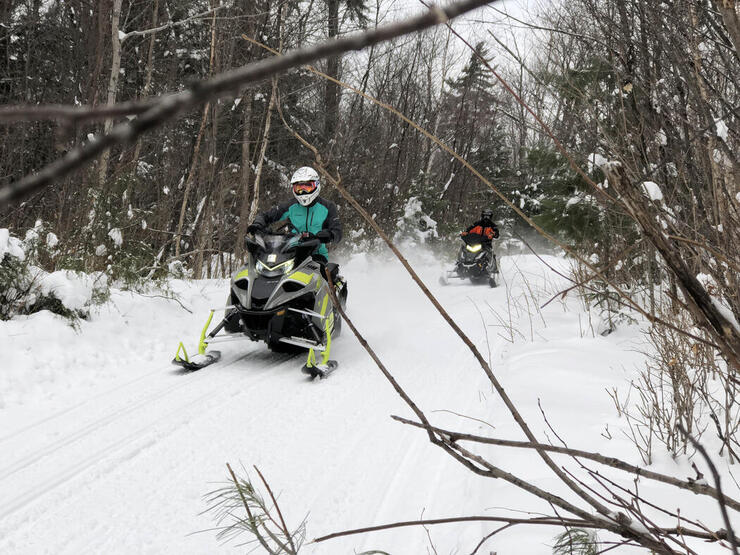 Featured last winter as one of my top picks in Ontario's most snowmobile friendly destinations, Mattawa River Resort has earned its accolades for good reason. This resort delivers with top-notch accommodations, plus a willingness to cater to individual, or group snowmobilers needs. The lodge serves as snowmobile base camp, providing adventures for friends and family, and catering to winter gatherings of all sizes. Lodging at Mattawa River boasts a variety of 4-season cottages that sleep up to 12 people and, as resort Director of Marketing & Business Development Dave Schiff explained, "Lodging package options are never really written in stone. We customize meal/lodging requirements based on a specific group needs." Some sledders, for example, return to the lodge for lunch while more adventurous types remain on the trails all day, and prefer bag lunches. Whatever you need, they can accommodate. 
Family hospitality
This tailor-made flexibility is one more reason skidoo'ers love to visit Mattawa River, along with the lodge's family atmosphere and downhome hospitality. Nicole, alongside her husband Adrian, sister-in-law and operations manager "Auntie Annie," and even the children get involved in the business. Nicole is not shy either when it comes to her regular guests, often greeting them with a huge hug. "I know it's Covid and all but I really enjoy seeing and connecting with our clientele." As one reviewer wrote, "You can tell the owner Nicole really loves what she does!"
Overcoming tough times
Things are looking bright these days at Mattawa River Resort with clientele starting to return post-pandemic, but the Grigorov's certainly faced their share of adversity, since taking over the business in 2017. "First it was the big fire we had, then the flood, followed by a global pandemic. "Nicole explains, matter-of-factly. "We've had a tough go of it, almost lost everything a couple times, but we pulled together as a family and made it work. It was a team effort!" 
open for business
As with most resorts and lodges in Ontario, the pandemic has been ruthless on business flow. Those who fought tooth and nail and managed to stay afloat, like Mattawa River, had no choice but to dig deep and pull up their socks. During the height of Covid last year when recreational travel came to a halt, Nicole and her family did what was necessary to keep the lodge going. "We had zero income and bills were racking up," said Nicole. Thankfully, restrictions are lifting and folks are permitted to travel more freely for recreation. Winter snowmobile enthusiasts are currently booking winter getaways with word that 'a ton of snow' coming this winter. 
Snowmobile guests a tightknit group
Sledding enthusiasts who visit Mattawa River Resort are really near and dear to her heart. "I honestly love our snowmobile guests, they truly are my favorite clientele," Nicole says. "They are fun to have onsite and they treat their visit as a complete vacation." Nicole explained that some longtime groups are a hoot and return every year to ride the winter trails and hang out at the lodge.
Ode to the Explorers
Visitors with a keen eye may notice that resort cabins are named after famous explorers, each of whom travelled the mighty Mattawa River during the fur trade and the settling of New France. Cottages like the LaVerendrye, Cartier, Champlain, Nicolet, and Radisson are a throwback, tip-of-the-hat to the pioneering spirit that founded this region—a spirit that's still alive and well today. The Grigorov family, it seems, absorbed some of this resilient pioneering spirit themselves. Even fabled logger Big Joe Mufferaw receives acknowledgment—the Cardinal restaurant's popular twice-baked potato is aptly named the Big Joe.  
Resort snowmobile access
Along with 148 acres of privately groomed trails onsite to explore, the resort has easy access to recreational OFSC Prescribed Trail TOP A112A. Nicole told me there is a couple of ways to get there, either crossing the lake by snowmobile, or a short drive down the road towards old Highway 17. The access to A112A is popular among sledding guests, who claim that the Mattawa area has better snow conditions and trail grooming than most other parts of the province.
Check out the Mattawa Trail Map: https://www.mattawasc.ca/interactive-trail-map
Happy sledding this winter and be sure to visit the Mattawa River Resort. Tell them the Outdoors Guy sent you!