Bucket-List Worthy
Imagine hopping aboard a float plane and being transported in the Canadian wilderness where it's just you, your friends or family and the fish!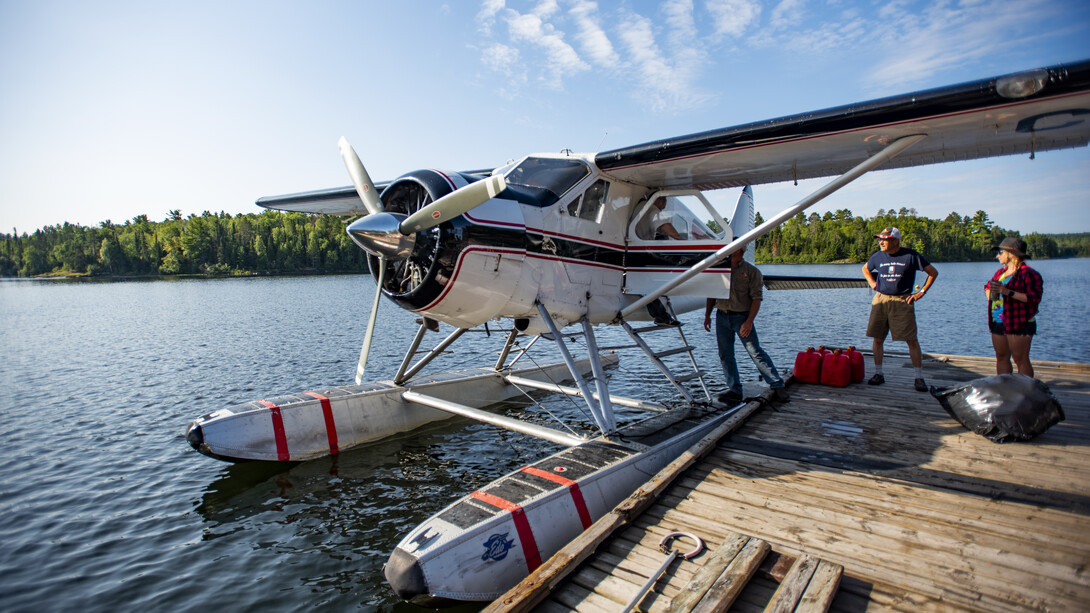 Fly-in Fishing in Ontario, Canada
The Canadian fly-in fishing trip is unequaled in the angling world. It should be on everyone's bucket list. Although, once you try it once, you'll likely go on several more fly-in trips. Canada has more freshwater lakes than anywhere else on earth! Sunset Country in Northwestern Ontario has 70,000 lakes, rivers, and streams and many of the waterways have fishing accessible only by floatplane aircraft - the famous Canadian bush planes.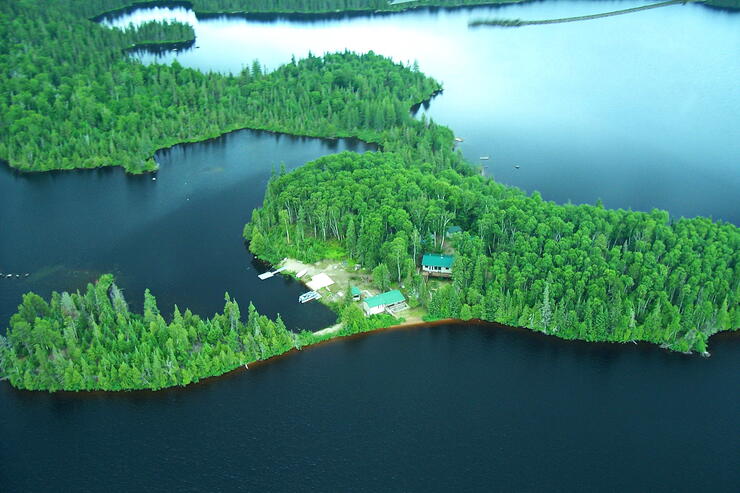 Harry Lake Lodge is a beautiful fly-in with great fishing.
Imagine flying into a lake where it's just you, the cabin, and the fish. The majority of fly-in lakes only have one, maybe two cabins on the lake. The fact that there are very few fishermen each year and that most of these anglers practice catch and release almost guarantees you will catch more fish than you ever have in your whole life. Some people get flown up to the remote fly-in cabins just for the peacefulness of it all.
You can choose from a fly-in lodge with all the amenities or a wilderness outpost cabin where you are located on a lake all by yourselves. Imagine catching fish in the hundreds - many an angler who has gone on a fly-in trip in Canada will rave about the quality of the fishing. Go after walleye, bass, northern pike, lake trout, brookies and even muskie!
The Wilderness Fly-in Outpost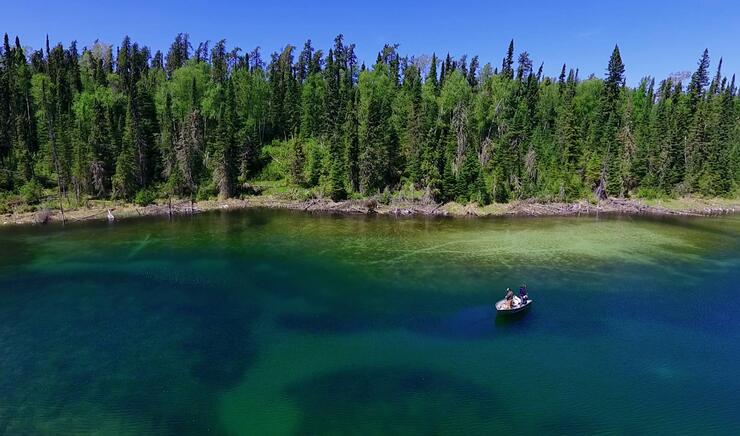 Wilderness outposts are on remote lakes across Sunset Country. These remote cabins offer the unique experience of being the only fishing party on the lake. Your outpost cabin includes all the things you'll need such as a fridge, stove, hot and cold water, and comfortable sleeping accommodations. All you bring is your sleeping bag, food, and fishing gear, and get ready for the time of your life! Boats with all the gas you need are right at the outpost. The fishing is excellent on these isolated water bodies. 
Full-Service Fly-in Fishing Lodges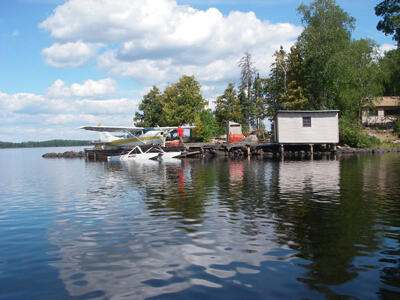 You can still access remote fishing areas and have all the comforts of a full-service fly-in lodge in Ontario, Canada. Our region of the province has dozens of lodges accessible only by air. The amenities are all there including full meal packages, guides, lounges, boats, motors, and good company. Watch the game in the evening on satellite television or soak in the hot tub while you enjoy the beautiful surroundings. Connect to the Internet! These fly-in lodges are true diamonds in the rough, offering great amenities and service literally in the middle of nowhere!