ATV Lodges near Toronto
ATV riders looking to explore Ontario in 2021 are in luck—check out these remote, amenity-packed lodges just a short drive from the GTA.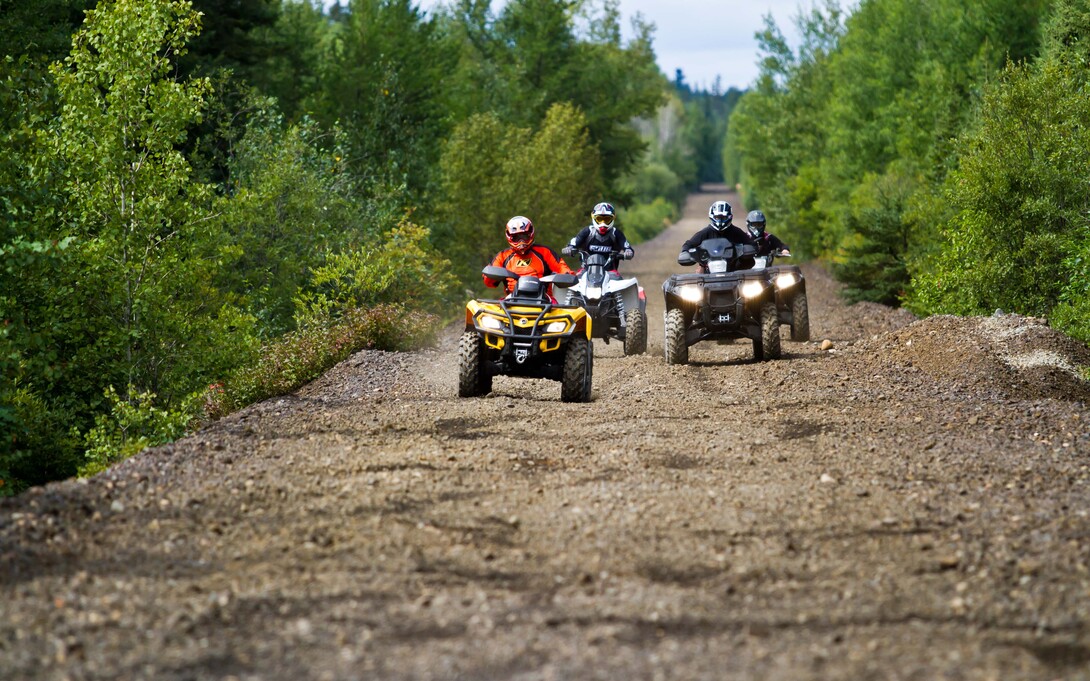 It's a lot of fun for ATV riders to discover a new destination. It's even more fun to get there, explore it, and enjoy the spectacular accommodations on offer! In Ontario, there are many lodges that cater to ATV riders, but some of them may not be on your radar. We've rounded up a few lodges just a short drive from Toronto that are definitely worth a visit. 
Relaxing, remote, and ready for riders—it's time to discover (or rediscover) some amazing ATV-friendly lodges this year. 
The Sportsman's Lodge resort is located about 60k NE of Sudbury, on Kukagami Lake, about 40k due north of highway 17, and the town of Markstay-Warren. 
This is a year-round lodge, accommodating all powersports, plus fishing, ice fishing, snowshoeing, cross country skiing, canoeing, kayaking, hiking, etc. What makes this resort particularly interesting to ATVers is that it has more than 700 kilometres of signed trails in the area that are somewhat off the beaten path. It's somewhere different to go that not many riders have been to before, and it's also a great destination!
There is no ATV club in the area, so there are no permits or passes to buy. It has two lodges, plus three and four-bedroom cottages. I spoke with Jim, the new owner, and he is very enthusiastic about the upcoming season, ATVing, snowmobiling, and all the other activities offered at the resort. The lodge is open to the public, (resort guests only was the previous policy) which is much appreciated by locals and others using the trail system. The rustic restaurant and bar is fully licensed and will be ready to welcome guests when public health advises it's safe to do so. 
It's advised to call ahead before planning a visit, as circumstances can change quickly due to the pandemic. 
Call or go online to book your ATV adventure at the Sportsman's Lodge today.
sportsmanslodge.net
(877)708-8882
This ATV paradise is just two clicks off of Highway 60, a few km outside the east gate to Algonquin Park, in Whitney, on the mighty Madawaska River. It is right on the Haliburton ATV club trail 6.4, an old rail line that allows you to quickly link to many area trails. This same trail in the winter is the OFSC "B" trail, part of the RAP (Round Algonquin Park) trails that get the highest priority grooming anywhere!
This is a small, extremely eco-friendly resort that is a real hidden beauty! I spent a weekend there, read all about that trip here. I highly recommend reviewing that article for more info about the resort, and the whole area. Thank you Ken and Penny, resort managers, for the terrific hosting you did for us! This resort is owned by the much larger, and also very attractive and frankly, amazing 5-star Couples Resort, also in Whitney, who made the trip possible.
The cabins at the Adventure Lodge are amazing: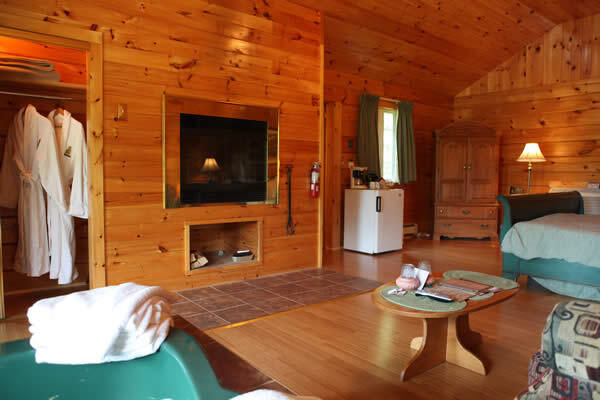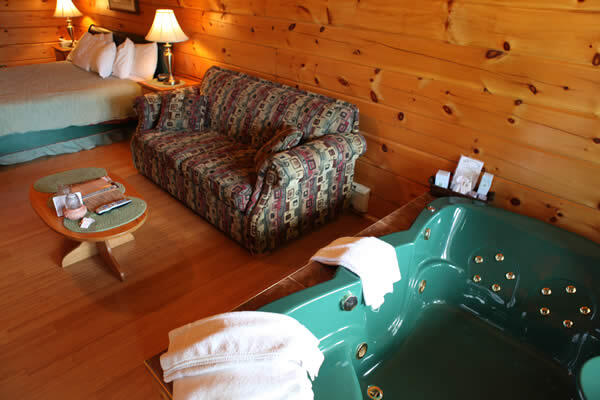 Here's a video by the managers of the resort that gives you a great look at the resort and surrounding area.
Call or go online to book your ATV vacation at the Adventure Lodge today.
www.adventurelodge.com
(888)327-3403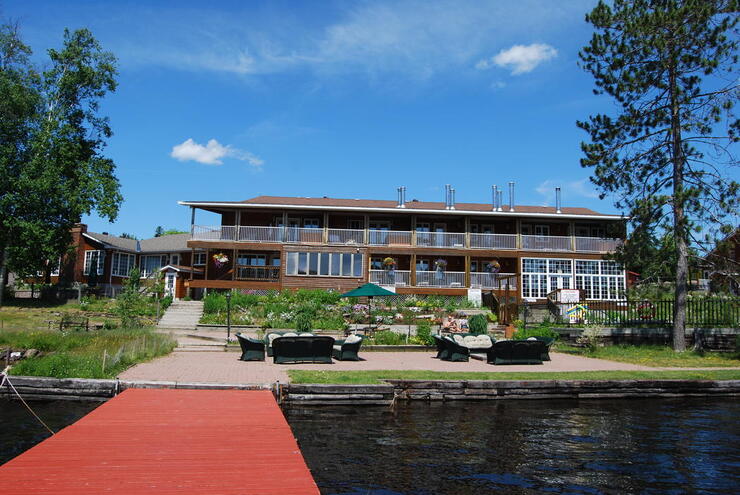 The Couples Resort is an outstanding upscale resort only a few klicks away. Located at 139 Galeairy Lake Rd in Whitney, this lodge is ATV friendly.
True to its name, this boutique resort is for couples only. Enjoy a private hot tub, whirlpool bath, and other luxury perks after a day of riding. Plan a getaway with your significant other and enjoy this relaxing spot. I can personally attest to the fabulous service and 5-star rating!
 
Call or go online to book your ATV vacation at the Couples Resort today.
www.pronto2.com/couplesresort
(866)202-1179 or (613)637-1179
plan your ontario atv getaway now
It seems that COVID will be keeping us all closer to home this summer, so this provides us with an excellent opportunity to reacquaint ourselves with the boundless natural beauty we have right here at home in Ontario. It's also an opportunity to step up and support local businesses that really need us. These places have been managing without out-of-province visitors for a full year now, and what little business they may have had was under severe restrictions! We should all do whatever we can to support our local lodges—step up, make that reservation!