7 Inventions from Northern Ontario That Will Make You Proud
How many of these have you heard about?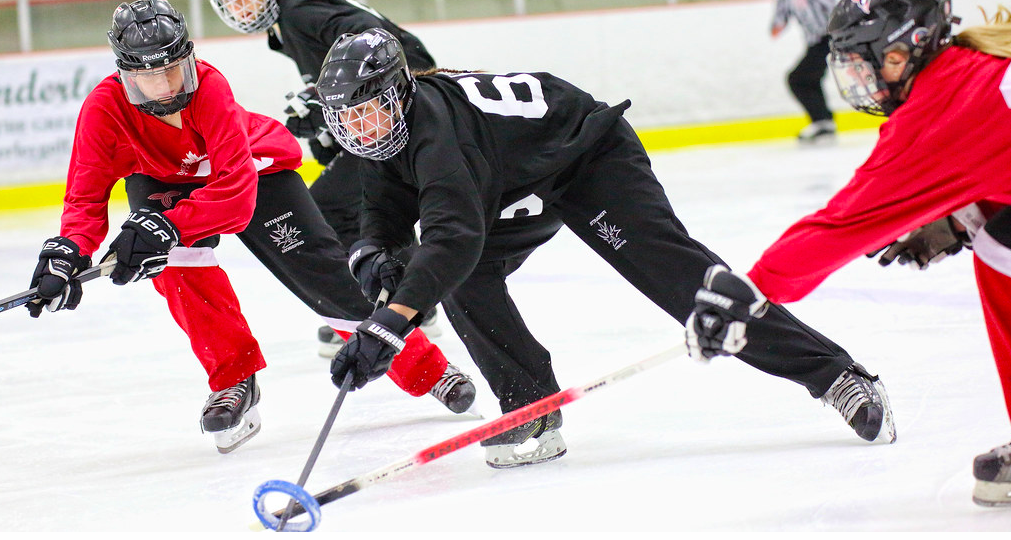 We've scoured every inch of Northern Ontario to find inventions that have made (and are making) a difference in Canada—and the world. Check out these 7 unusual inventions that were dreamed up right here in the North!
1. PET Camera
Lakehead University in Thunder Bay has been innovating since the school was established in 1965. One new invention is revolutionizing early cancer detection. Dr. Alla Reznik, physics professor since 2008 and Canada Research Chair, partnered with the Thunder Bay Regional Health Research Institute to improve PET (Positron Emission Tomography) – a cancer detection technology that's been around since the 2000s to visualize spread of the disease. One problem Reznik improved on is the limited ability of PET to show small cancer lesions. Reznik and her team built a new PET scanner with thousands of ultra-sensitivity sensors placed next to an organ that creates high-definition images of a targeted area, enabling a more accurate or thorough understanding of the disease. The Radialis PET camera is expected to mark a huge step forward in the fight against cancer. 
Patented in 2019, Radialis PET Camera was FDA cleared in 2022 and has gone through clinical trials. Clinical trials are underway at the Princess Margaret Cancer Centre in Toronto. 
SPUTNIK (no, not that sputnik)
One year after a Russian satellite, Sputnik, was launched into Space, a new machine was invented in Magpie, a forestry town north of Wawa in Northeastern Ontario. Augustin Dubrueilville, one of four brothers who owned the town, designed a single-operator loader to bring full-length logs into the sawmill. The brothers named it after the Russian satellite because "they thought it looked like something from another Universe."  This new forestry tool was incredibly time-saving and thus instrumental in revolutionizing the sawmill industry. The technology was adopted by many other sawmills in Canada, the United States, and Europe. In 1961, inhabitants of Magpie relocated to present day, Dubreuilville, a vibrant bilingual community that remains today. 
RINGETTE
Ringette has been called the fastest game on ice. The object is to score goals by shooting a rubber ring into the opposing team's net during stop-time periods of play. We can thank North Bay and, more specifically, Sam Jacks, for its creation.
Born in Scotland, Jacks was the city's Director of Municipal Recreation in 1948.  He learned that girls wanted more vigorous activities. Jacks experimented with ideas for an activity on skates that embraced friendship, teamwork, and fair play. In 1963, several female students tried the game on a rink in James Kerr Park. Jacks gave it a simple, catchy name – ringette. Since then, North Bay has been called the "Birthplace of Ringette."  Sam Jacks' achievements are celebrated by the North Bay Sports Hall of Fame and Canada's Sports Hall of Fame. These days, ringette is played in Canada, the United States, and other countries worldwide.
FLOPATCH
A new invention in Sudbury is revolutionizing how doctors monitor patients. It was devised by a pair of friends, including Dr. Joe Eibl, Assistant Professor and researcher at NOSM University,  Canada's first independent medical university. Eibl had been looking for a way to create ultrasound equipment that was user-friendly and portable. In 2015,  Eibl and his team established a start-up in Sudbury, Flosonics Medical, which manufactures The Flopatch, a wireless, peel-and-stick sensor that monitors patient blood flow. Results are sent virtually to a doctor anywhere in the world. 
But this is not just any innovation. The Flopatch has been called "the world's first wireless, wearable Doppler ultrasound system that enables rapid, repeatable, and tted hemodynamic assessments throughout the continuum of care." The Flopatch has been being tested at operating and anesthesia departments at Health Sciences North in Sudbury and at the Mayo Clinic in the U.S.
RASTALL RS12 MINERS' WRENCH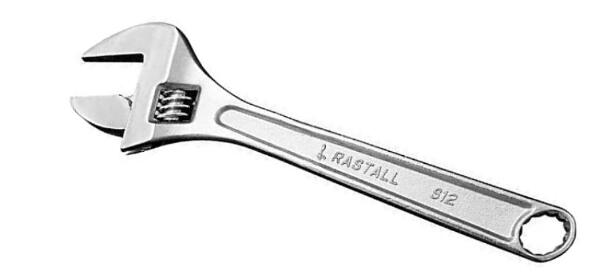 If you're an underground miner in Canada or elsewhere in the world, you know the Rastall RS-12 Adjustable Wrench. Its origin goes back to the mid-1970s when Huntsville-born Don Rastall lived in Sudbury.
While working for his father-in-law, he devised an idea that would forever change mining. He noticed that miners had complications when using the standard 15-inch wrenches. They could not spread the wrench far enough apart to grip, and this became a safety issue. In 1974, Rastall patented a 12-inch adjustable wrench which was one-half the weight of the 15-inch wrench. Don sold it to various mines in the area, and the idea caught on. He opened up a business in Sudbury, Rastall Corp, that has become a widely known industrial stocker and supplier of fasteners. Sadly, Don Rastall passed away in 2020, but his idea lives on forever. 
FRUE VANNER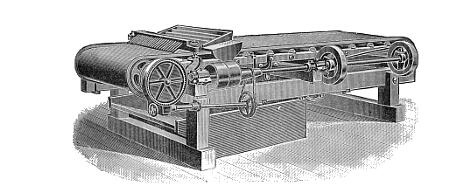 One hundred years ago, miners around the world knew what a 'Frue Vanner' was. The uniquely named device was invented to solve a growing problem for miners. It all started in 1872 when engineer William Bell Frue was manager of the Silver Islet Mining Company. This widely profitable company was established on a tiny island in Lake Superior (not far from Thunder Bay), where massive reserves of silver were discovered. Within a few years, all the high-grade ore was depleted. Lower-grade ore had to be sifted by swirling it with water on the blade of a shovel. 
In 1874, William patented an automated machine (and named it after himself). It was a continuous rubber belt that received crushed ore from the stamps via a distributor. The new device made it possible for formerly worthless low-grade ores to become a concentrate with over 90 % silver content. The Frue Vanner was soon introduced to mining fields across North America. The video from King Edward Mine Museum in the U.K. shows what the Frue Vanner looked like when in operation. 
So what else was invented in northern Ontario?
Let us know what inventions you've come across in your travels!  We'd love to hear about them. Email us at info@northernontario.travel!