What Happens When You Take Two Motorcycle Newbies and Tell Them To Ride Around the World's Largest Freshwater Lake?
Follow the Planet D—two small-time travel bloggers from Ontario—as they get their motorcycle license, test their skills, and then ride the bucket list tour of a lifetime around Lake Superior.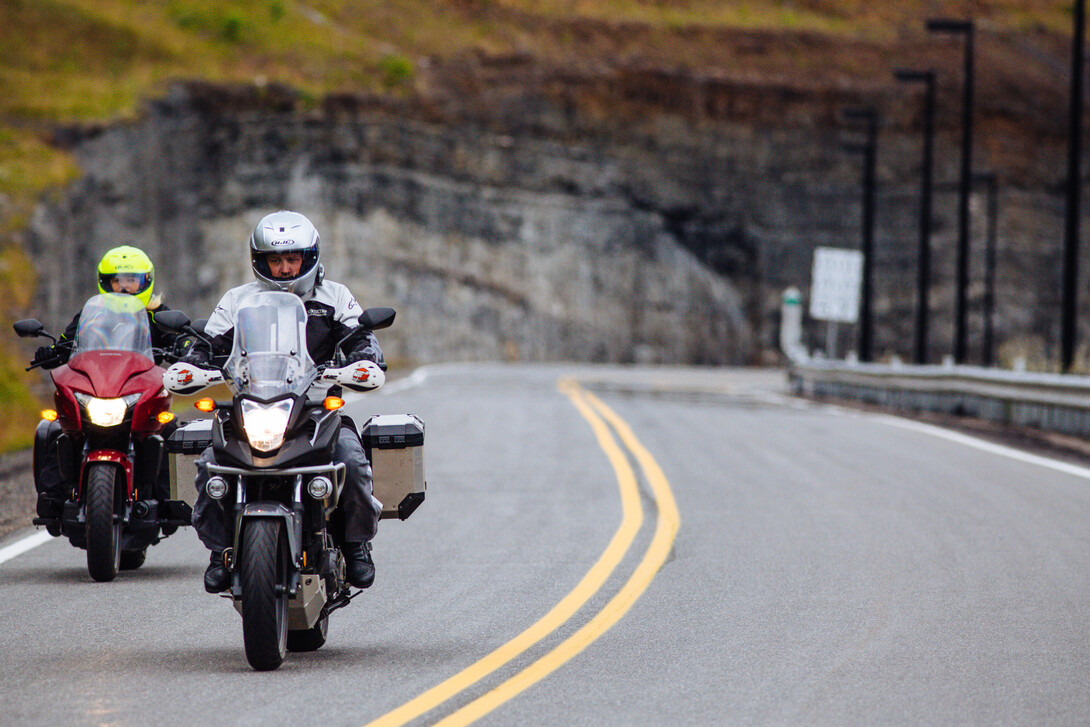 Watch all five planet d episodes about the ride lake superior here
This riding season travel bloggers Deb and Dave of The Planet D, will embark on an incredible journey to Ride Lake Superior on motorcycles—but there's one catch—neither of them started the summer with their licenses! 
Ontario has recently announced a partnership with these travel bloggers to show anyone who's ever thought about becoming a rider that anyone can do it—it just takes a bit of help and practice. And you can even start doing your own road trips in one season!
Over the summer, they got their license, did a number of day trips to solidify their skills, and then tackled Ontario's bucket list ride—the tour around Lake Superior.
If you're thinking of hopping in the saddle, our complete list of motorcycle training schools is here. If you want to see their progress, from rookies to road kings, check the links to each section of the story above!
The Planet D wrote about their excitement to undertake this new endeavour and Motorcycle.com followed up with a piece their training, with the video above.
Check out a photo gallery from the media event launching their adventure.
As of April 2nd, both Dave and Deb have passed their M1 test and are taking their M2 training at Ontario Place in Toronto, Ontario with Ginny Allen of Motorsoul.ca. Honda Canada has generously donated motorcycles for their training, as well as all of their day trips and the ride around lake superior and Parts Canada is supplying gear for the two. Check back Monday for the results and some photos and video of the event!
On April 6th, Dave and Deb both officially passed their M2 test! Click here for a look into the drama of exam day. 
Official sponsors of the ride include: