Snake Road: Best in the South?
Twisties have become my new friend. As I continue to grow and develop as a rider, I've come to seek new challenges for myself. So yes, those winding, twisty roads have become something I yearn for when heading out for a ride.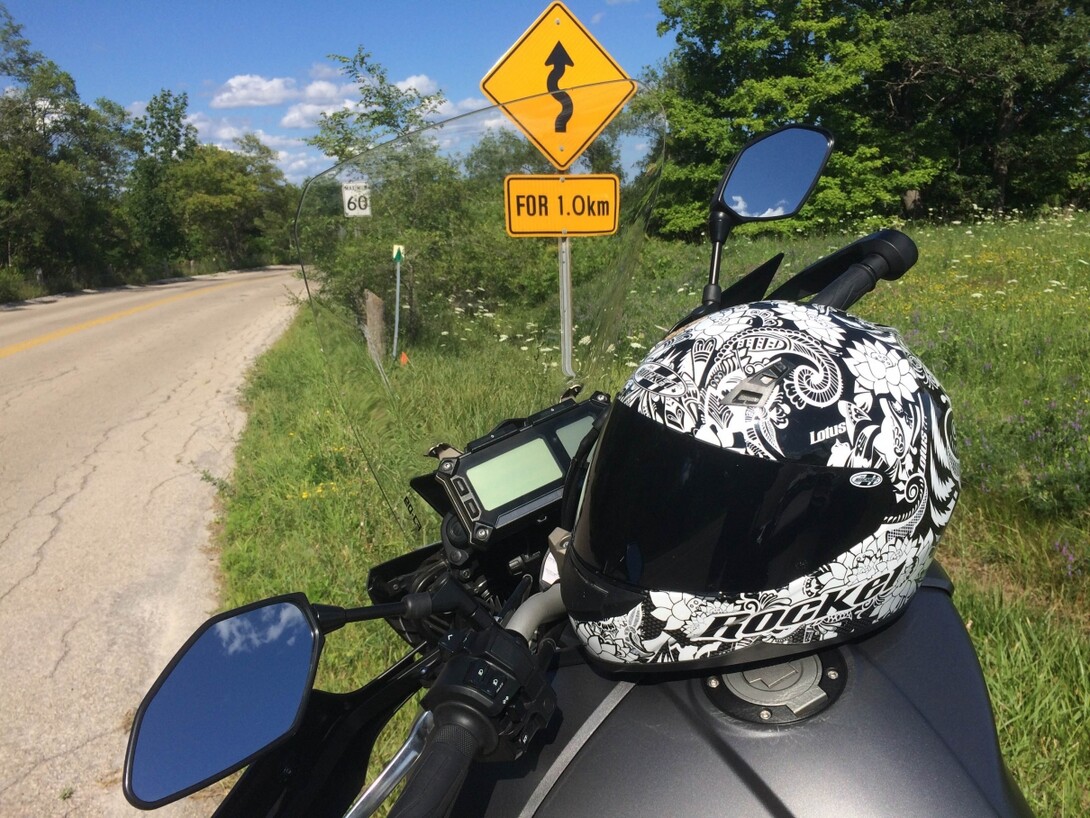 When looking at a map, I count the curves in a road, and when I travel with some of my newbie riding buddies, they fall back a bit knowing that I am going to speed up into those corners.  There's just something about whipping through a curve with a bit of speed that puts a smile on a biker's face.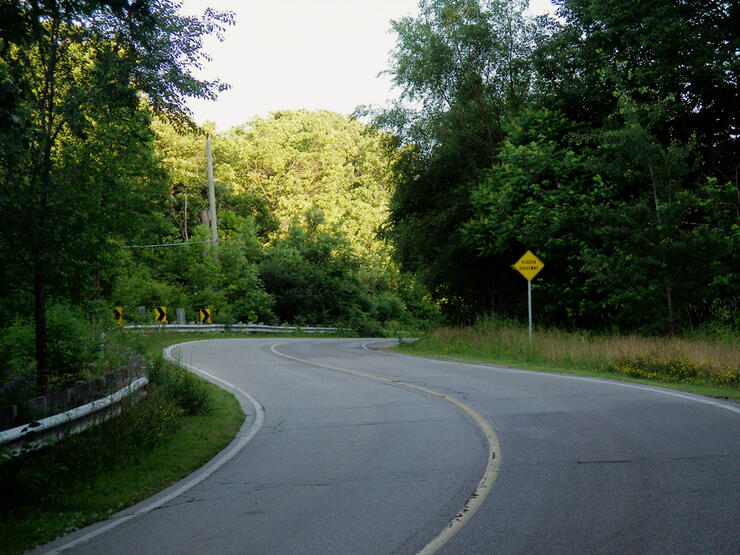 There is no doubt that Ontario is a beautiful place to ride, however in the Southern part of the Province it takes some detective work to find those roads that one might call a biker's paradise. We've all heard of the Tail of the Dragon in Tennessee, or Bear Tooth Highway in Montana, and while we may not have roads of that calibre here in Ontario, we find the best we can in order to get our adrenaline fix.
So that's what brought me to Snake Road, located in Burlington, Ontario. This road has been touted as a must-ride for bikers in Southern, Ontario so I, of course, had to check it out for myself. Snake Road offers close to two kilometres of winding road, stretching across the Niagara escarpment. While it's a shorter road, the switchbacks make up for this. It's quality versus quantity right? 
Snake Road is a fun ride, offering quick, tight turns amidst steep sloping landscape. The road can be busy at times with cars, bicycles, and hikers so riders need to be mindful of this. I ventured back to the area several times, first on my Suzuki SV650, and then on a Yamaha FJ-09. Both bikes handled incredibly well on the road. I was able to switch the FJ-09 into mode A for more aggressive riding which gave me sharper throttle response for handling the tricky blacktop.
Each time I rode Snake Road, I was able to navigate the winding and rolling road with increasing comfort. The crisp smell of trees, combined with fresh air and beautiful landscapes made it a no-brainer when I decided to add Snake Road to the top of my list for best twisty motorcycle roads in Southern Ontario.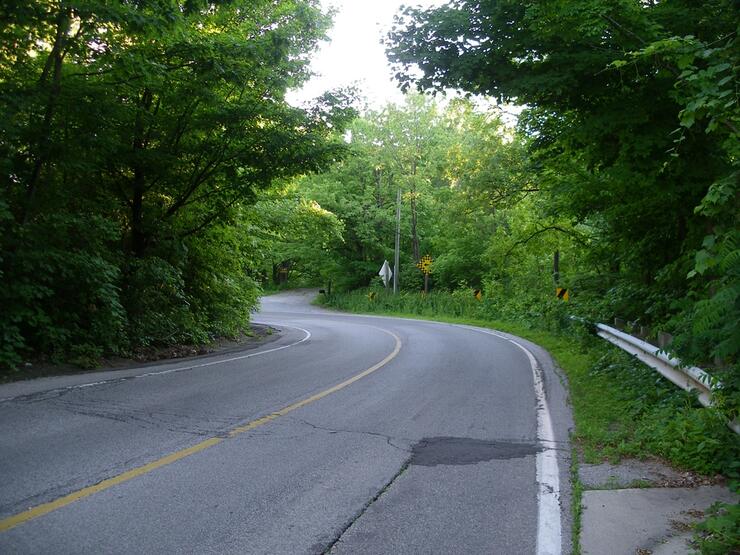 I thought it was worth mentioning that prior to testing out Snake Road; I had experienced other roads in the Hamilton area that are fun to ride as well. These five are worth honourable mentions: 
1) Holland Road - Roland Road- Sulphur Spring Drive – Orchard Hill Loop (Pelham / Niagara) 
-Located on the outskirts of Short Hills Provincial Park, this seven-kilometre loop offers some great winding roads, combined with some good climbs and dives. Trees overhanging the road really give this route the 'up north' feel that many Ontarian's crave when seeking new places to ride. 
2) Mineral Springs Road - Sulphur Springs Road (Hamilton) 
-Located outside of Dundas Valley Conservation Area, these two offer five kilometers of fun road to explore. The curves aren't too sharp, aside from one that posts a 20 km/h speed limit which is probably a good idea to follow.  
3) Ogilvie Street – Old Ancaster Road – Old Dundas Road (Hamilton) 
-This loop offers close to six kilometres of road on the Eastern side of the Dundas Valley Conservation Area. While you must drive through some residential areas at the beginning and end of the loop, the majority of the road is surrounded by green space and fun curves.
4) Ridge Road – Thirty Road (Grimsby) 
-Heading down Ridge Road East will take you on top of the escarpment and offers the most beautiful view with several lookout spots along the way. Heading left onto Thirty Road will lead you to some great twisties, ultimately ending in farm country once past King Road.
5) Ridge Road North (Ridgeway)
-For those wanting to head WAY south, make sure you check out Ridge Road North. This is a childhood favourite as I grew up around this area. I remember cruising down this road as a child on the back of my Dad's bike. This road features four kilometres of relatively flat winding road through wooded areas. Bikers should be mindful of other vehicles on the road as there are several blind spots on the road.
So there you have it, this is my list of the top twisty roads I've been able to find so far. My challenge to you is to get out there and try these roads out for yourself, and share with me some of the top roads that you've found! 
Check out our series on Ontario's Best Roads: