The Top 5 Motorcycle Events in Ontario
Ontario's motorcycle event scene just gets bigger every year—what's a biker to do?
With literally hundreds of motorcycle events in Ontario, choosing the best ones to attend has become harder and harder. Should you stick with the classics, or try out some new ones? If you're having a hard time making up your mind, we've taken some of the hard work away and made five solid suggestions for this year—but if you like to blaze your own path, don't forget to check out our complete list of events here.
#1
The granddaddy of all Canadian motorcycle events, some reckon that PD13 is the largest single-day motorcycle event in the world, although we don't know if this is fact. There was an attempt to break the largest number of women riding at one event in 2018—check out the Women Who Ride Facebook page. Plan your ride in Ontario's Southwest at CruiseTheCoast.ca. 
#2
Probably the closest thing that Ontario has to Daytona Bike Week, the Wasaga Beach Motorcycle Rally is, as Martin Lortz put it, a "classic in the making." In 2017 there were over 50,000 attendees, and it's not hard to figure out why. Even when the weather is lousy, you're still living the biker lifestyle, fast, loud and large on Ontario's most badass beach.
There's plenty of camping, and lots of motels and Airbnbs in town—but book now. Wasaga Beach is a super popular destination and fills up quickly. It's rumoured that Kiss cover band "Destroyer" will be playing, and we can testify that they are pretty damn awesome. Check out Ride Grey-Bruce for local routes.
#3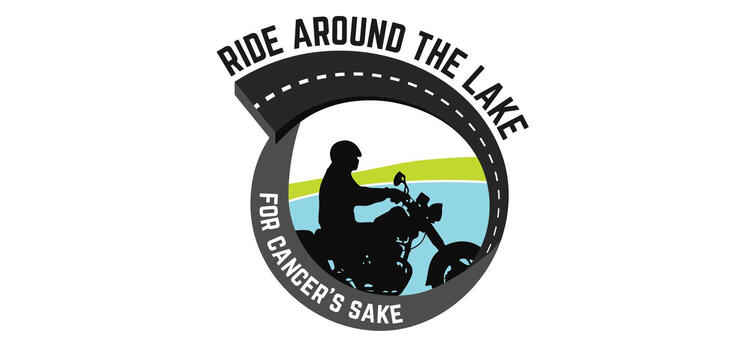 While there isn't a ton of information yet available about the North's newest big motorcycle event, we're pretty sure it's going to deliver. Even just thinking about some of the roads between here and Northeastern Ontario has got us counting the days to August 18. You see, The Powassan Bikers Fest sits squarely in Northern Ontario in the tiny town of Trout Creek.
For the inaugural Powassan Bikers Fest, organizers decided it's all about the ride. Festivities will take place inside, at the Trout Creek Community Centre. Our boots may not get muddy, but memories will still be made. The main event will be the ride around beautiful Lake Nipissing. The Ride Around the Lake for Cancer's Sake travels highway 64 and highway 522, both on our list of the top 30 motorcycle routes in Ontario. It will begin at the North Bay Regional Health Centre and end 250 km later at the Trout Creek Community Centre with dinner and entertainment.
There will be camping and other kinds of accommodations available to make sure all the out-of-town riders can get a good nights rest after the day's festivities. And there are rumours that there will be a female celebrity ride captain on this year's run. It's going to be one to remember and we're not going to miss it. We recommend using part of the Explorers' Edge Small Loop to get there and while you're there, check out the legendary Temiskaming Loop, and of course, the Lake Nipissing Circle Tour.
#4
There isn't a motorcyclist out there who doesn't remember their first bike fondly. This is the event for every rider out there who appreciates the past and wants to experiences it first hand. The Paris Rally, held in Ontario's Brant County, is probably the Canadian Vintage Motorcycle Group's largest event of the year, and there's road runs, flea markets, camping and a discount for riders who register early. Members also get an additional discount, plus their newsletter and the benefit of helping preserve motorcycle history in Canada.
#5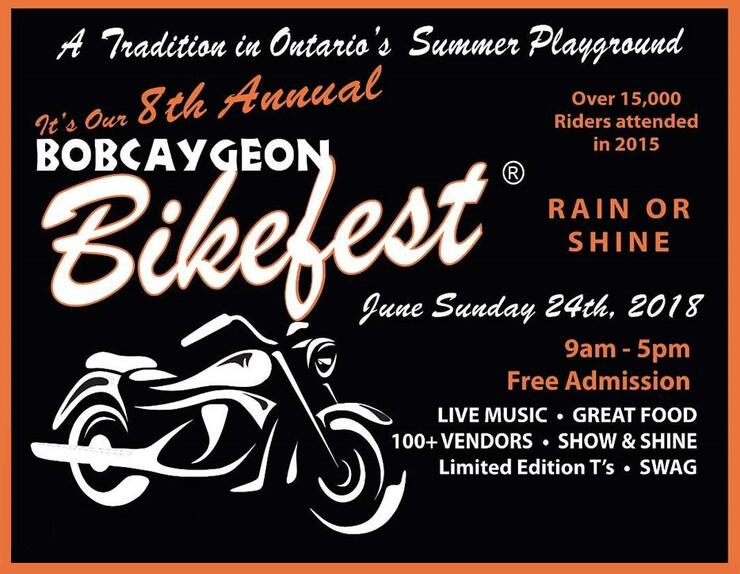 or

Alright, there's really too many events to mention only five, so we've included Bikefest and Biketoberfest. Both have the makings of your classic bike rally, with the notable exception of the riding terrain. The Annual Biketoberfest will take place in the heart of Canada's Niagara region where you'll ride past picturesque farm fields with split rail fences, and giant old oak trees framing your views around the river, streams, and canals that run through the area. Every backroad here is a winding tour through a dreamy agricultural farmland. Check out CruiseTheCoast.ca for local routes.
Bikefest, on the other hand, is smack in the middle of the boreal forest and exposed rock of the Canadian Shield. Riding in the Peterborough & Kawarthas area is like riding through a backwoods hike in Algonquin Park. The trees and rocks are never far away, and there's plenty more hilly territory. Either way, both events will offer a slightly different take on the biker rally—if you have the time, why not visit both?
ADV Honourable Mention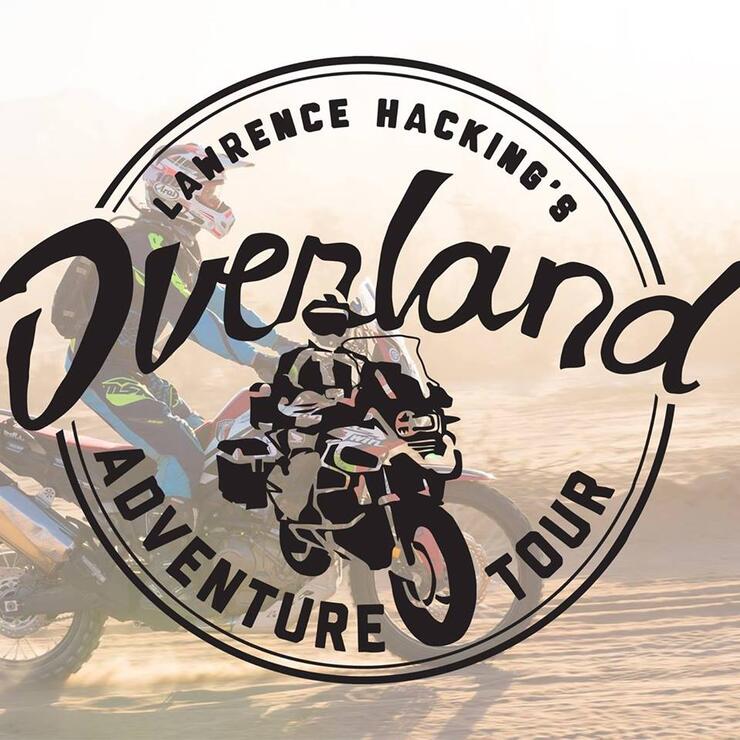 While we usually report on road riding, we've made a few exceptions for dirt tours in the past and we couldn't pass up mentioning Lawrence Hackings Overland Adventure TOUR—that's right, this event has changed to focus on a long distance ride as the main event. Weaving its way through Grey-Bruce, Manitoulin, and Parry Sound, the event will continue to feature the staples; prizes, special guests, t-shirt sales. But attendees will get to experience some great backwoods trails. Of course, there will be a pavement option as well - but that kinda defeats the purpose, right? This is one not to miss if you like gravel in your boot!