3 Easy Weekend Road Trips from Brampton
Lighthouses, waterfalls, epic hikes, and the world's biggest nickel await on these easy road trips from Brampton to Ontario's north. Plan your summer vacation today!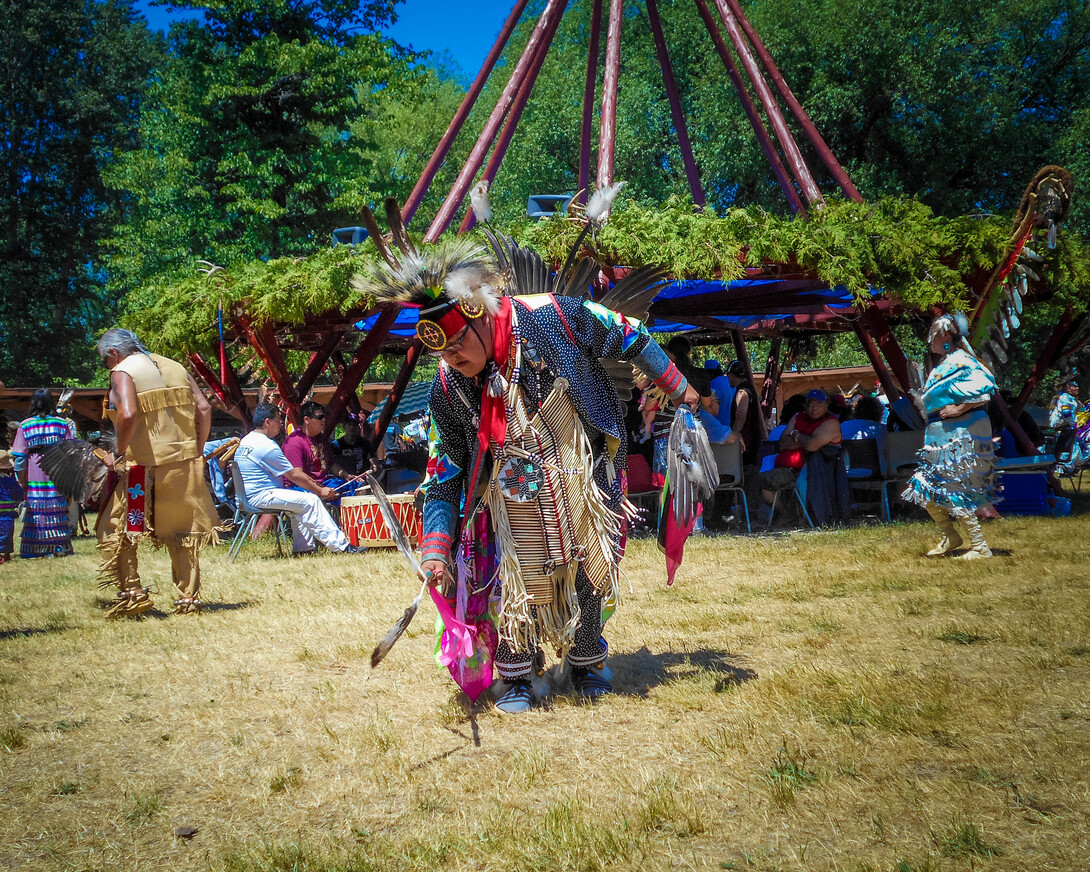 Summer in Brampton can be wonderful. Families can cool off in the colourful splash pads of Chinguacousy Park or grab some scoops from Little Shop of Ice Cream downtown. But after a year and a half of travel restrictions, Bramptonians such as myself are aching to break out of their suburban shells to embrace the epic scenery and adventures that can be found within domestic travel.
While many urban travellers look south and east to the lands close at hand, in truth, those regions of Ontario are the first to fill with crowds. Those in the know are gazing northwards towards the wide-open landscapes, epic waterfalls, and sparkling lakes of Northern Ontario. Time for a Northern Ontario road trip!
Those looking at Northern Ontario know that it's a lot closer than most people think. Northern Ontario isn't just that 16-hour drive up to Thunder Bay. Northern Ontario starts as a quick 4-hour jaunt up HWY 400 to HWY 69 as you cross the historic French River. If you've never made that journey before, your eyes are about to be opened.
Now, I know that time is precious. Juggling work, kids, family, and friends seems to take more time each day. And if we add in that horrible northern commute along HWY 410, the thought of a vacation road trip might be overwhelming. So let's focus on some of the most magical places in Northern Ontario that you can reach on a weekend getaway from Brampton. 
You'll be shocked because there are more than you might think.
Drive time: 4 hours (418 km)
Dart across to HWY 400 and head north, and you'll arrive at the base of Ontario's most impressive mountain ranges. Today, this stunning landscape reaches heights of nearly 550 metres. But in its youth, the La Cloche Mountain range stood taller than Canada's Rocky Mountains!
Situated on the northern shores of the magnificent Georgian Bay, the village of Killarney is one of the most picturesque towns in all of Ontario. Make a stop at Herbert's Fish and Chips for some of the best fish and chips in all of Ontario. Their battered delights are pulled right from the Georgian Bay waters and are as fresh as you can get.
The nearby Killarney Mountain Lodge is rated as one of the best GTA getaways in the province. The on-site Curds and Whey restaurant is a popular family dining spot. But it's the luxurious rooms and cabins that bring visitors back year after year.
The most exciting part of any visit to Killarney however, is the magical Killarney Provincial Park, which, in my opinion, may just be the most beautiful wilderness area in the province.
Rent a canoe from the on-site outfitters and paddle through crystal-clear lakes shored by rolling, lichen-covered rocks and wilderness as far as the eye can see. Or, if you're up for a more gnarly adventure, climb up "The Crack". This famous Ontario hike is rated difficult, but it's one that I've hiked with children as young as 3-years-old. As long as you are in relatively decent shape and come prepared for a long day on the trail, you'll be rewarded with some of the most epic scenery imaginable.
2. Brampton to Sudbury
drive time: 4 hours (392 km)
Drive just a little further up HWY 69, and you'll reach one of the most underrated travel destinations in the province. It's less than a 4-hour drive from Brampton. That's about the time it takes to get from Steeles to Bovaird on the 410 on a Friday!
For most Ontarians, the city of Sudbury marks the unofficial start to Northern Ontario. Sudbury is the largest city in Northern Ontario and the closest major city in the north to Brampton. Sudbury also makes an incredible home base for Northern Ontario adventures.
In fact, there are so many awesome things to do in Sudbury that this could be a destination all on its own for a weekend getaway from Brampton. Or, you could combine it with some other attractions up north for a week-long northern getaway.
Sudbury offers the opportunity to learn about Ontario's crucial mining industry first-hand at Dynamic Earth. This is the home of Ontario's most epic nickel; the massive 9-metre tall nickel might be the largest coin in the world. It stands proudly over the Dynamic Earth Big Nickel Mine, which visitors can tour when rules permit. 
Dynamic Earth is part of the iconic Science North museum, which gives the Ontario Science Centre in Toronto a run for its money in terms of the coolest science experiences in Ontario.
While you're in town, stop by The Kouzzina for some of the best Greek food north of the Danforth. Then head over to Lake Laurentian Conservation Area, where you can enjoy some gorgeous hikes, learn about the local wildlife, and, if you arrive during blueberry season, literally eat your way through the park. The city also has a vibrant restaurant scene with some charming patios on offer, so be sure to enjoy a meal in the sunshine before heading home. 
drive time: 5.5 hours, including ferry (345 km)
Manitoulin Island is one of the most accessible weekend getaways from Brampton. And what I love most about visiting the island is that you can take two completely unique routes to get there or follow a loop that takes you through them both. Each one offers its own spectacular road trip experience.
You can head up through the scenic Bruce Peninsula to Tobermory. Once you break through the crowds of those waiting in line to see the scenic Grotto, board the Chi- Cheemaun Ferry for a picturesque boat ride across Lake Huron to the town of South Baymouth on Manitoulin Island.
The other route takes you up past Killarney through Sudbury and through the magnificent La Cloche wilderness, and across the historic swing bridge to the town of Little Current. Personally, I love taking the Chi-Cheemaun up and driving home to Brampton through Sudbury for the most scenic views.
Manitoulin Island is a place that I visit yearly. The island is, without a doubt, one of the most incredible places to visit in Ontario.
Those who want to take advantage of Manitoulin's dark skies can head over to Gordon's Park eco-resort. Pitch a tent or sleep in comfort in one of the cabins or tipi tents before heading out for one of their regular, guided night-sky viewing experiences. Trust me; you won't see skies like this anywhere near the big city.
Adventure lovers will want to head over to the community of M'Chigeeng, where you can experience local Indigenous culture at the Ojibwe Cultural Foundation and learn about the Anishnaabe heritage of the island. Grab some lunch at Mum's Bakery in Mindemoya (I highly recommend taking some of their amazing apple fritters to go), and hit one of Canada's most famous hiking trails.
The Cup and Saucer hiking route has over 12 kilometres of trails. But what draws outdoor-lovers from across the country is the 2 kilometre Adventure Trail that zips up and down the walls of the Niagara Escarpment. The hike culminates with a panoramic vista looking out over the glorious scenery of the island.
If hiking isn't your thing, why not take a road trip through the island to check out some of the seven different lighthouses scattered throughout the island. Personally, I love the Kagawong Lighthouse and the South Baymouth lighthouses.
Brampton Is Looking North
Now you can see why Brampton is gazing north this summer. And you know what? These incredible Northern Ontario destinations just scratch the surface of what this awe-inspiring region has to offer.
This summer, head north to create memories that you'll never forget.
Click below for an interactive touring map: