They're baa-aack! Offshore Powerboat Poker Run Returns to Sault Ste. Marie
Dozens of high octane speed boats are returning to the Sault Ste. Marie shoreline this summer.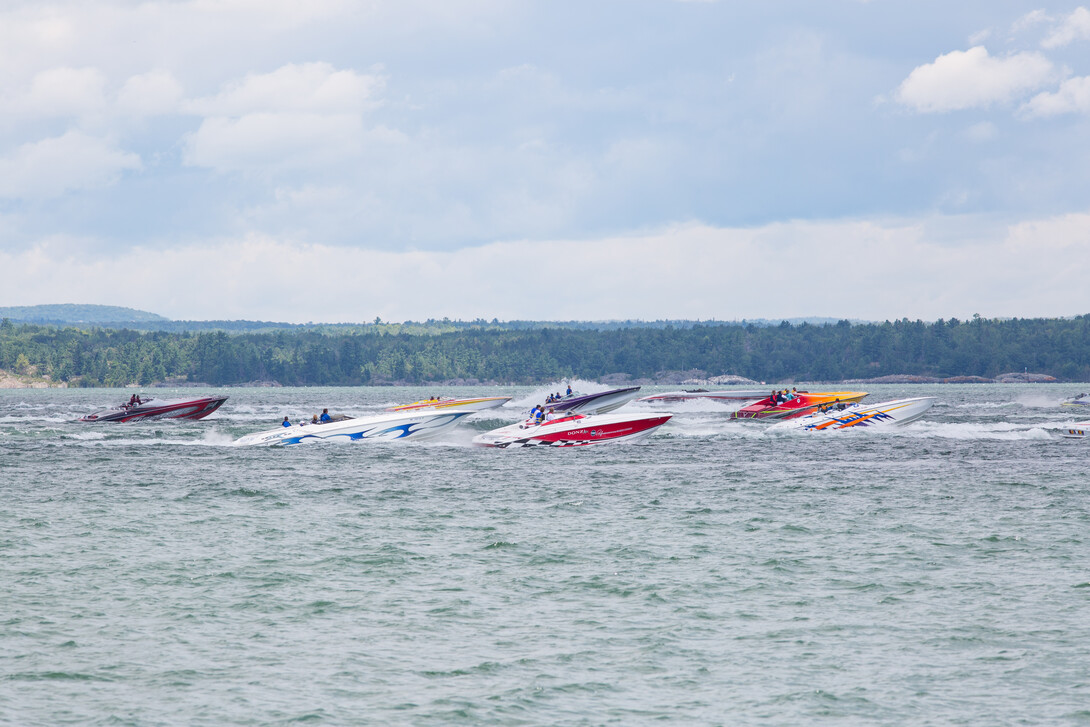 The third annual Power Boating Canada/Poker Runs America CAN/AM President's Cup VIP Poker Run is taking place July 27 to 29.
This year's event is slated to be the biggest yet, with many new and returning performance boats scheduled to take part in the weekend waterfront festivities.

Friday, July 27
Starting in the early afternoon, the boats will begin launching at Bellevue Marina on Pine Street, making their way to the downtown Roberta Bondar Marina where they will be docking. The public is invited to come down to see the spectacular boats at the docks and meet the drivers.
Saturday, July 28
On Poker Run day, the opening ceremony is at 9:30 am at the Bondar Marina with local talent Timothy Murphy singing the Canadian and American national anthems.
Spectators can hear the thunder and feel the rumble at 10am when the boats start their engines. From there, the boats will make their way to the water staging area at the Sault Ste. Marie Canal. At 10:30 am, they will begin departing as they start the run on the river along the Boardwalk. 
This race may start in the Soo, but it makes stops in other great communities along the way. Be sure to check out each card stop location and help cheer on the racers by lining the shores or from your own boat on the water. Please note that route times are approximate.
ROUTE STOPS
11:30 am - St. Joseph Island Bridge
11:45 am to 2 pm - Hilton Beach Marina
2:40 pm - Thessalon Municipal Marina
3:15 pm - Richards Landing
Then the boats will make their way back to their last stop at the Bondar Marina. At each location the boats collect a card and, when they return to Sault Ste. Marie, the best poker hand wins.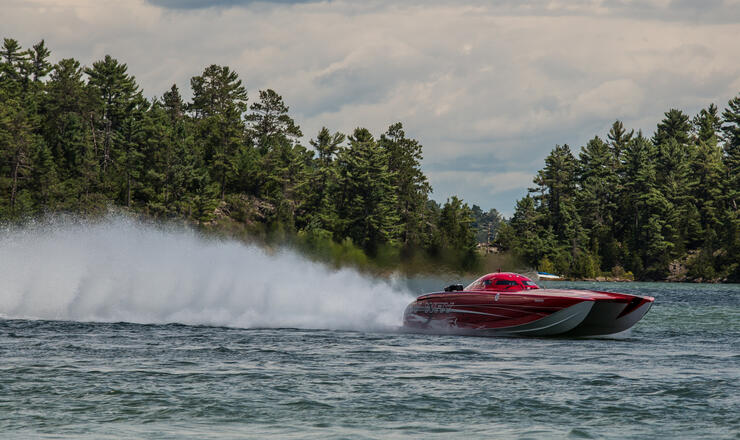 Sunday, July 29
Want to get up close and personal to these boat? From 11 am to 2 pm, you will have a unique chance for a Ride of a Lifetime on the St. Mary's River aboard one of the high speed race boats. 100% of the proceeds from the charity rides stay local, with all money going to Big Brothers Big Sisters Sault Ste. Marie. There are a limited number of tickets available, so be sure to reserve a spot in advance.
Do you want to get even more involved with this great event? Consider volunteering, there are lots of positions to choose from including boat launch assisting, marshal boats and navigators.
Want more information? Be sure to check out their website and Facebook page.