The Essential Sudbury Holiday Gift Guide 2021
Shop early and shop local with our Sudbury gift guide.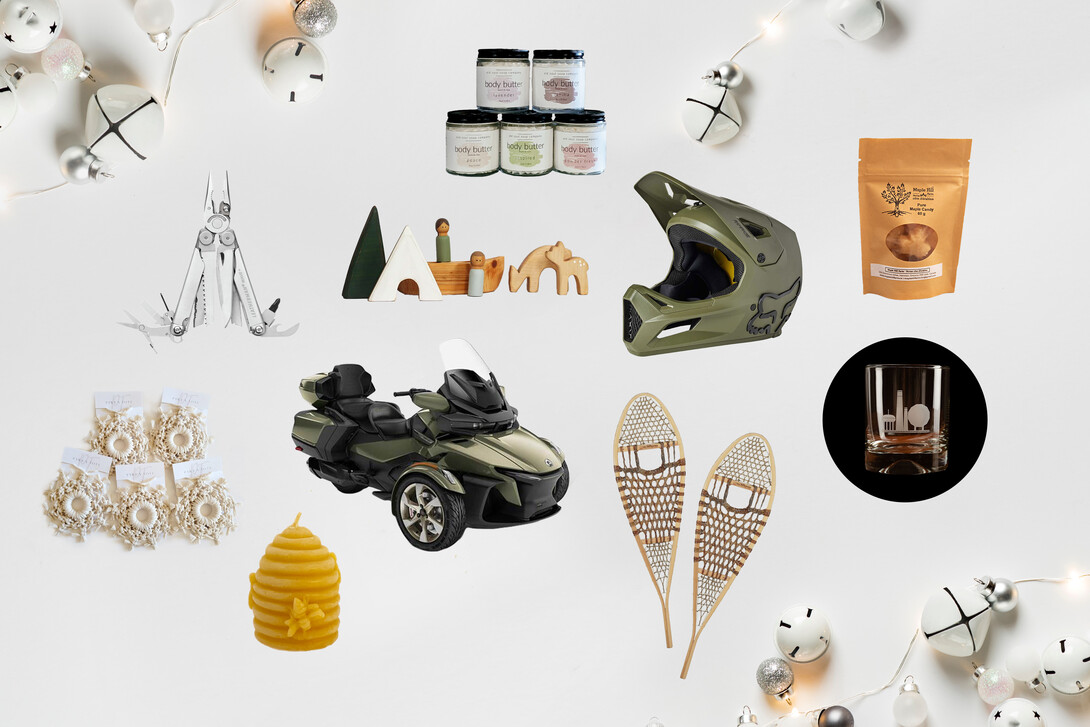 Sudbury shops are open and ready for the holiday season this year! It's always important to shop local and support your local community—so start planning early and pick up some great gifts (either online or in person) from your favourite Sudbury spots. 
Here are 23 incredible gifts from local Sudbury stores, boutiques and artisans sure to please anyone on your list. 
For the sports fan
Whether they prefer hitting the ice themselves or watching from the sidelines, these gifts are sure to delight the sports nut on your list.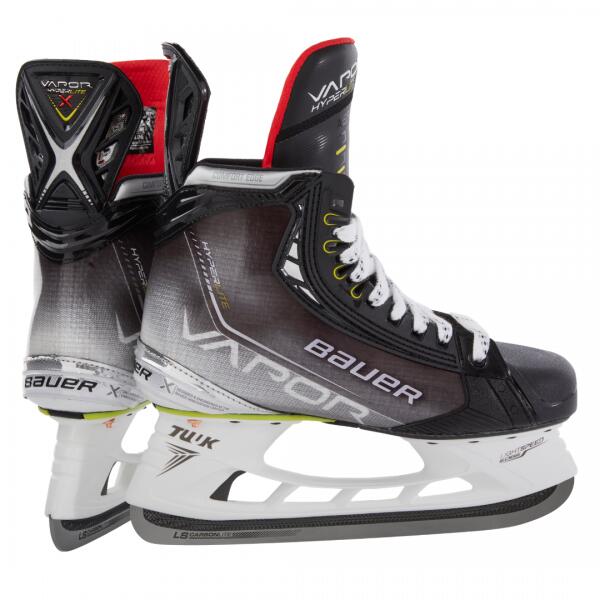 Bauer's top-of-the-line 2021 hockey skate is a surefire win for aspiring Marie-Philip Poulins. Once your loved one has laced up after the holidays, make a plan to hit up the Ramsey Lake Skate Path or one of Sudbury's other outdoor ice rinks. 
Skater's Edge Sudbury, $1,019.99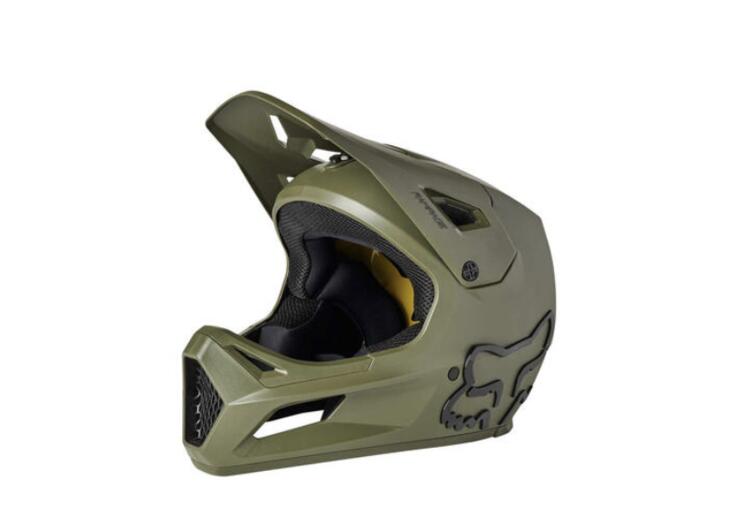 For the die-hard rider looking to upgrade their safety gear for 2022, this camo-green Fox Head helmet is a great option. Sessions Ride Co. is a great spot to pick up any other accessories or apparel your bike enthusiast might need. 
Sessions Ride Co., $219.99

Encourage the athlete in your life to get outdoors even as the thermostat dips below zero with a set of classic snowshoes, with a frame made from Appalachian White Ash and webbing made from rawhide.
Ramakkos, $189.99
Shop their Regent Street location in person or visit them online.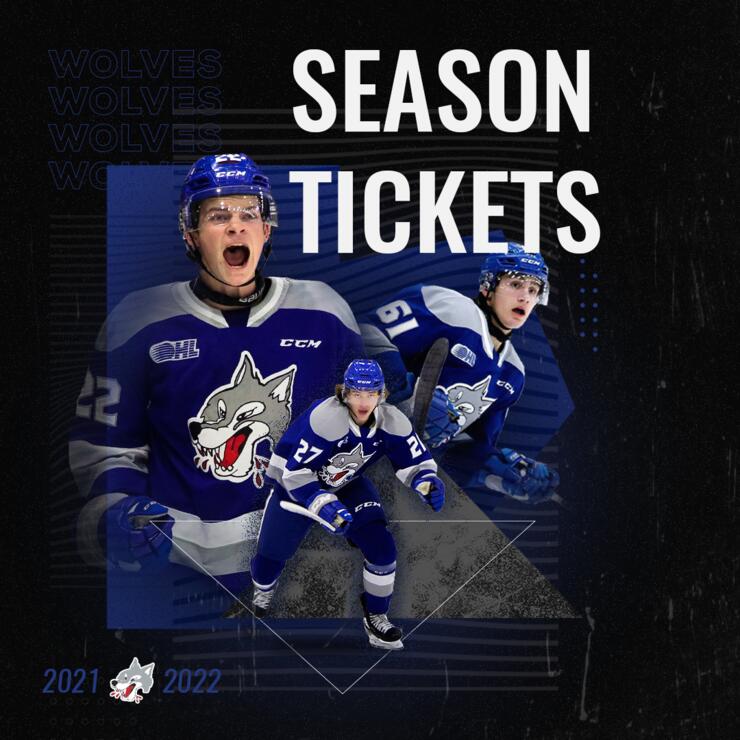 Cheer on the home team for all 34 of their regular home-season games! Season-ticket holders also get six free buddy passes, so if you play your cards right, this could also be a gift to yourself.
From $502, sudburywolves.com
For the dinner-party host
After a holiday season off from hosting in earnest, this year's lightened gathering restrictions will allow the party-loving host or hostess in your life to welcome friends and family into their home once again. Here are some great gifts for those who love to entertain.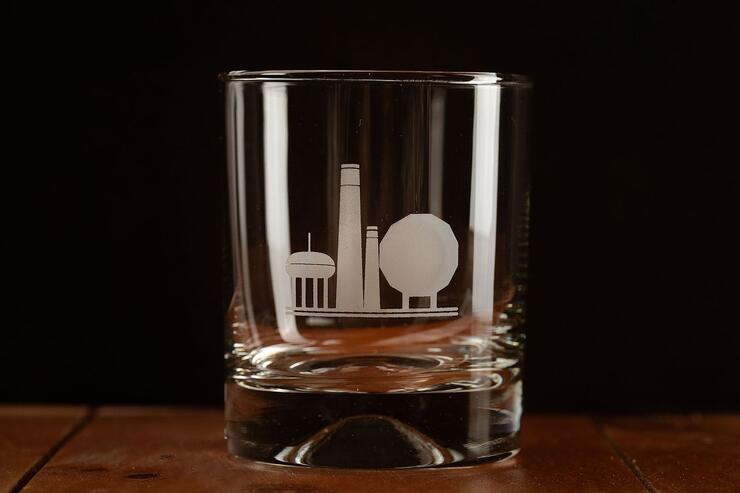 Simple, striking glasses etched with the Sudbury-inspired design of your choice! Choose from blueberries, a striking cityscape, an image of Ramsey Lake, or the Sudbury city crest. 
Present Simple, $10 each
Shop online.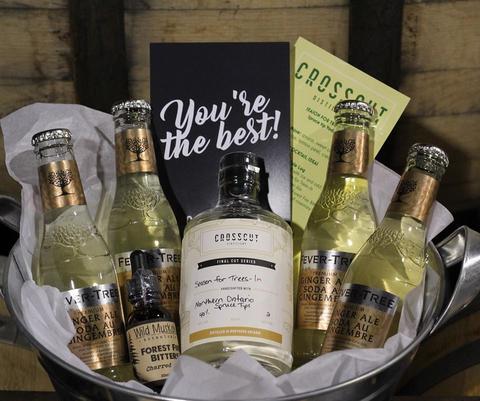 Crosscut Distillery's seasonally appropriate set includes a bottle of their own spruce-tip vodka, four bottles of Fever-Tree ginger ale, plus Muskoka Forest Fire bitters — everything you need for a cozy night around the fire! 
Crosscut Distillery, $50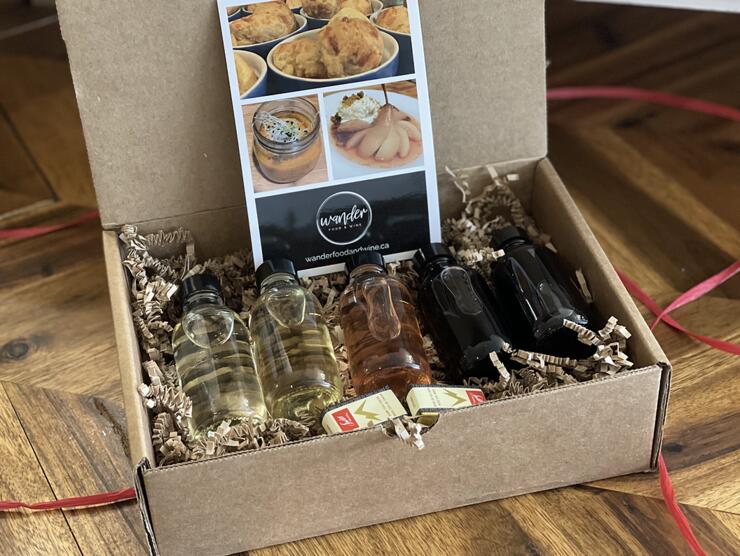 Give the gift of a private wine tasting with these wine tasting classes and take-home kits from Wander Food and Wine. With 3 different formats to choose from depending on your preference, guests opting for classes will enjoy the chic Durham Street headquarters while they sip, chat, and relax. Or pick up a tasting kit and enjoy 5 wine samples (and chocolates!) from the comfort of your home.
Wander Food and Wine, $20 per person for classes, $45 and up for kits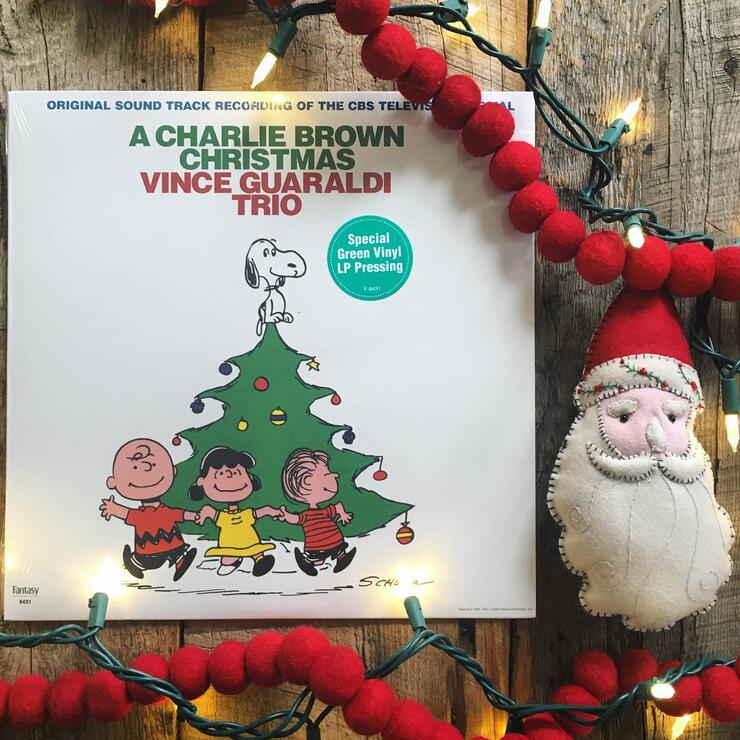 No dinner party is complete without a perfect soundtrack, and vinyl aficionados have a bevvy of options at Cosmic Dave's. If you're not sure of your gift recipient's musical taste, snap up a gift certificate and let them choose for themselves.
Shop in person at the Kathleen St. location and give the gift of music. 
For the littles
It's the most wonderful time of the year for the under-10 set. Make it even more special with a handmade or locally purchased gift!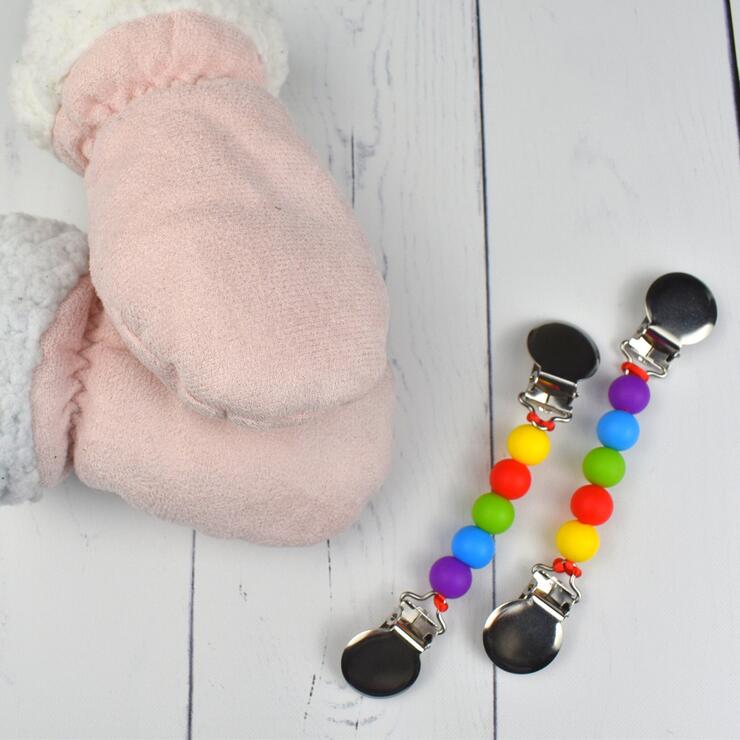 Tots will love the bright colours these charming mitten clips come in, while parents will love not having to worry that their little ones will come home missing a mitten (or two)! This Sudbury-based seller also offers cute beaded mask lanyards, too.
BabyBeadDiva, $20
Shop online with free local delivery within Sudbury.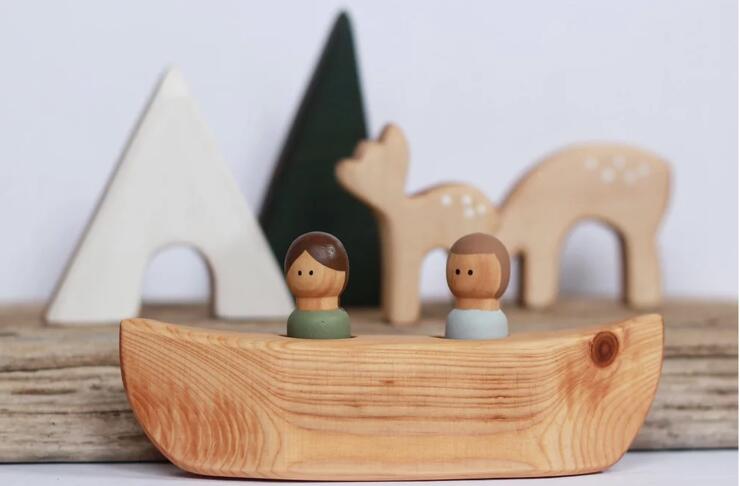 Sudbury woodworker Katie Rizzi of The Wooden Kind makes whimsical, sturdy wooden toys — like this set of adorable campers — for kids of all ages. Check out The Wooden Kind's adorable animal shaped-rattles, too!
The Wooden Kind, $70
Shop online.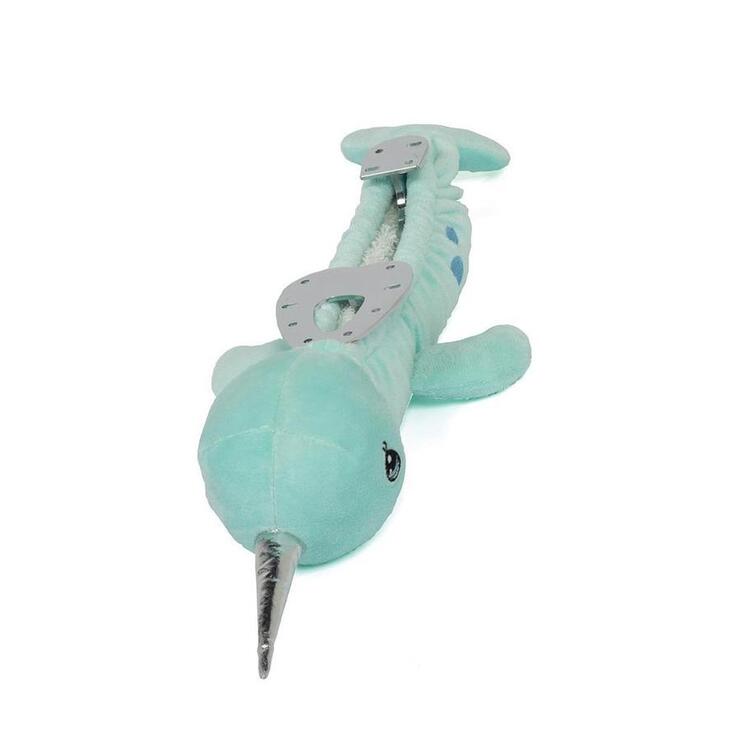 These whimsical, adorable blade guards will keep tiny ice skates safe from dulling (and will keep tiny hands safe, as well). 
Jump! The Skate, Dance, and Gymnastics Store, $24.98
For the outdoors enthusiast
Help your outdoorsy friends or family members enjoy the wilderness this winter.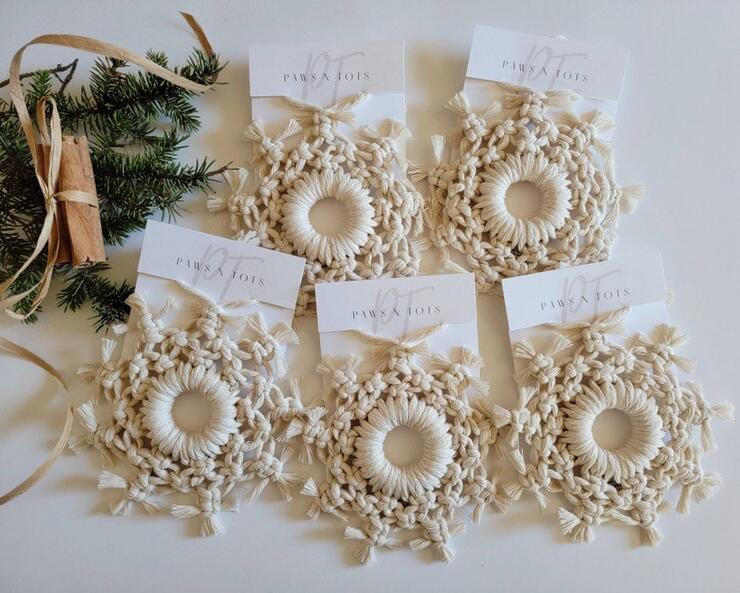 Let's face it: after plenty of hiking, skiing, camping, snowshoeing, and dog-walking, your car might be feeling a little less-than-fresh. These handmade macrame air fresheners, from Sudbury's PawsnTots (and available at True North Made at the New Sudbury Centre), can be hung from your rearview mirror, and are meant to be used with your favourite essential oil to give your car a soothing burst of refreshing fragrance. 
PawsnTots, $9
Shop in person at the True North Made in the New Sudbury Centre.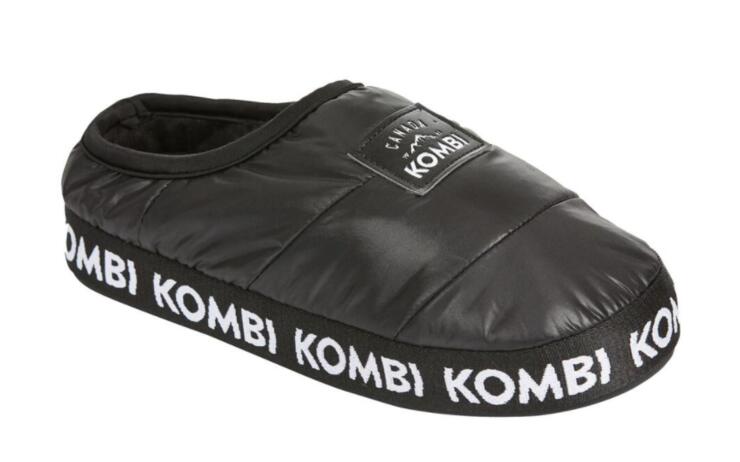 Apres-ski warmth at its finest! This cozy, puffy slipper available at The Outside Store has moisture-wicking lining, to help keep their toes warm and dry after a long day on the slopes. 
The Outside Store, $49.99
Shop in person at the Long Lake Road location or online.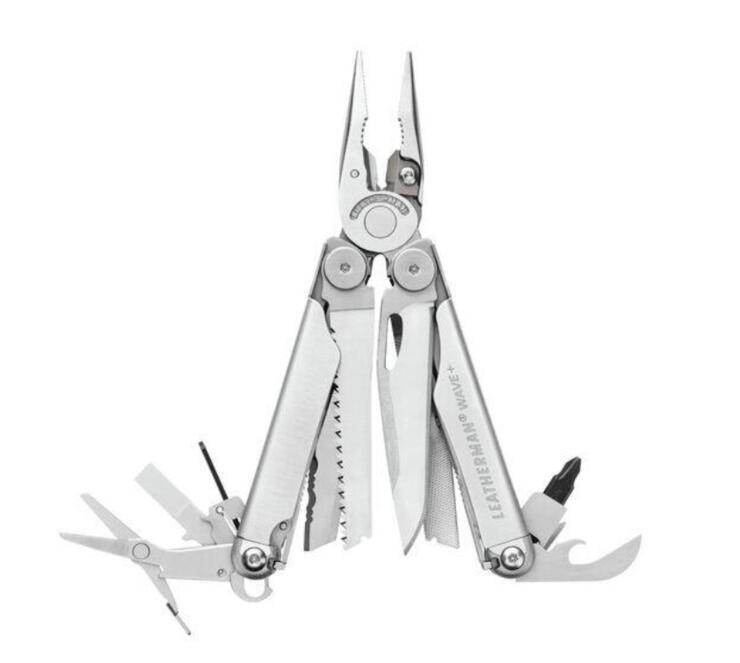 The ne plus ultra of multitools: no outdoor enthusiast should step foot into the woods (or onto the ice) without one! (And for the outdoors enthusiast who has it all—the opportunity to strike gold!)
Ramakko's, $139.99
Shop their Regent Street location in person or visit them online.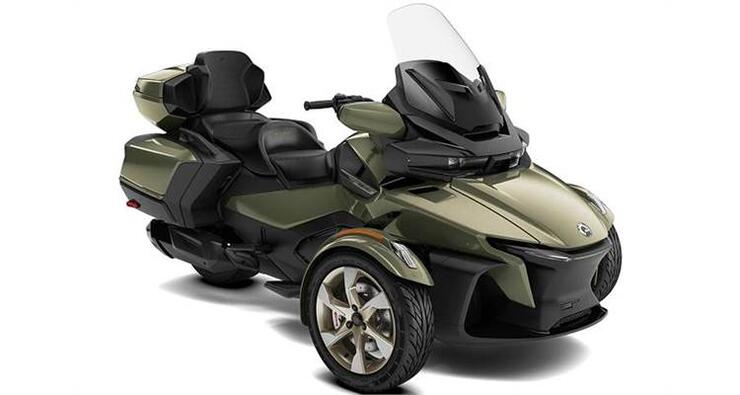 If you're looking to splurge on a new toy for your outdoor enthusiast this holiday season, check out this 2021 Can-Am SPYDER RT LIMITED at Algonquin Equimpent. Then plan to hit up the Temiskaming Loop tour this spring. If you're not in the market for a new ride, they've also got parts, accessories, and apparel.
Algonquin Equimpent, from $35,999.00
Shop in person at their new address: 902 A Newgate Avenue, Sudbury.
For the indoor enthusiast
Yes, the last year and a half has given us plenty of time inside our homes — and all of us, in one way or another, are eager to start getting out a bit more! But that doesn't mean that our homes aren't still our sanctuaries, especially as temperatures drop and snow falls. These gifts will help make any home — of any size — a cozy, comfy retreat during the winter months.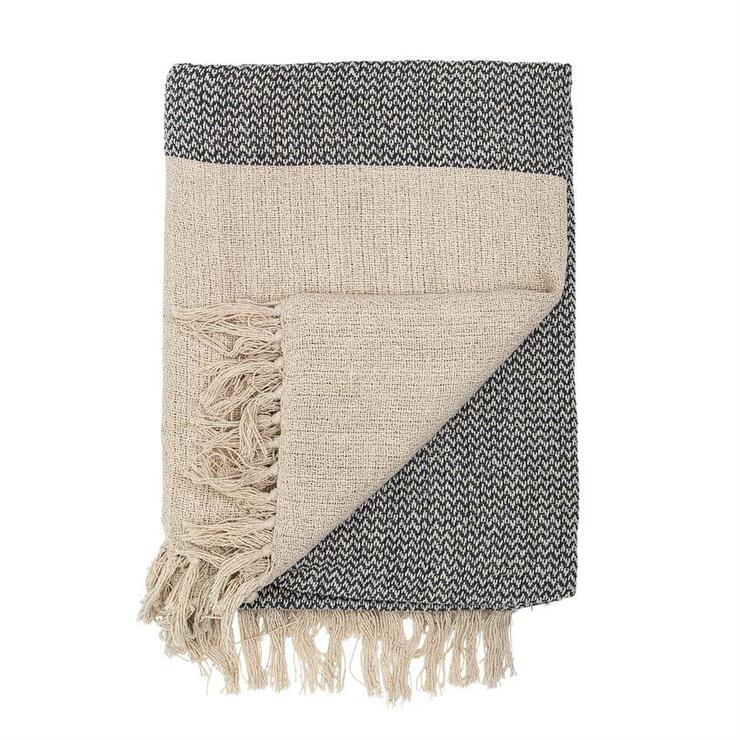 Sudbury interior design firm LC Design Co sells tasteful, stylish furnishings — like this cozy throw — that will complement almost any home (or camp!). 
LC Design Co Shoppe, $55

Shop online for local Sudbury delivery.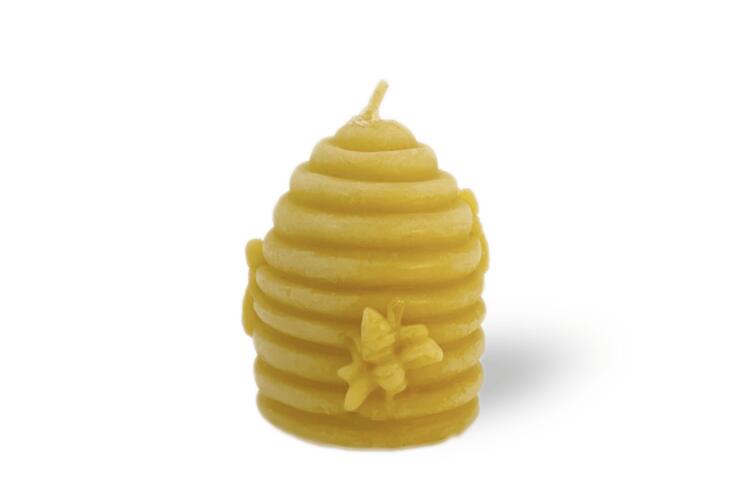 All of the candles made by Sudbury's Pioneer Spirit are molded from unique shapes, like salt shakers and antique bottles. They come in a wide array of shapes and sizes, including seasonally appropriate elves, evergreen trees, and pinecones. 
Pioneer Spirit, from $1.50
Shop online or find their products locally at The Nickel Refillery Inc., Old Soul Soap Company, Turnview Farms, and Valley Organic Blends.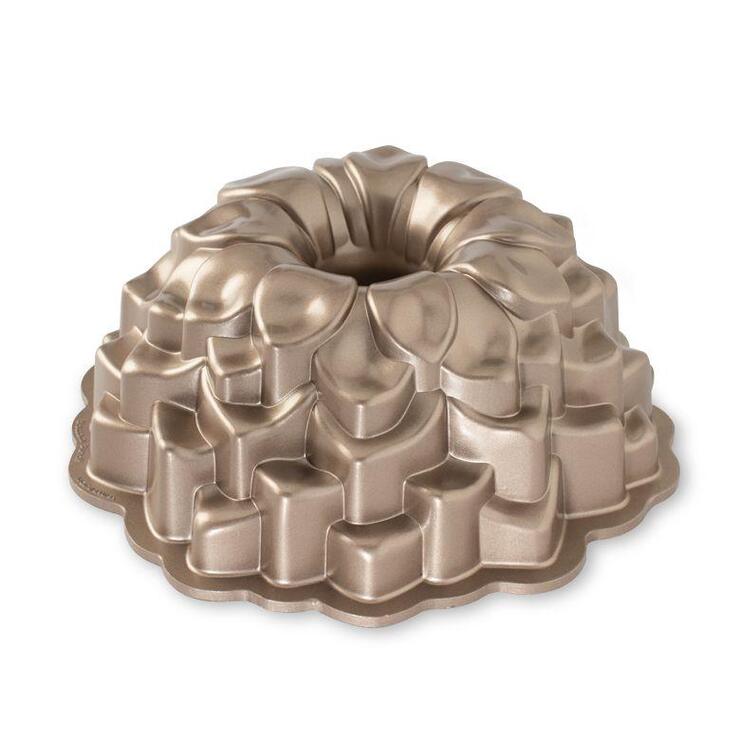 Nothing makes a home cozier than fresh-baked goods, and this Nordicware bundt pan will produce some of the most stunning cakes imaginable. For loads more gift ideas check out the vast selection of kitchenware at Kitchen Bits—and ask about their gift-wrapping service. 
Kitchen Bits, $53.95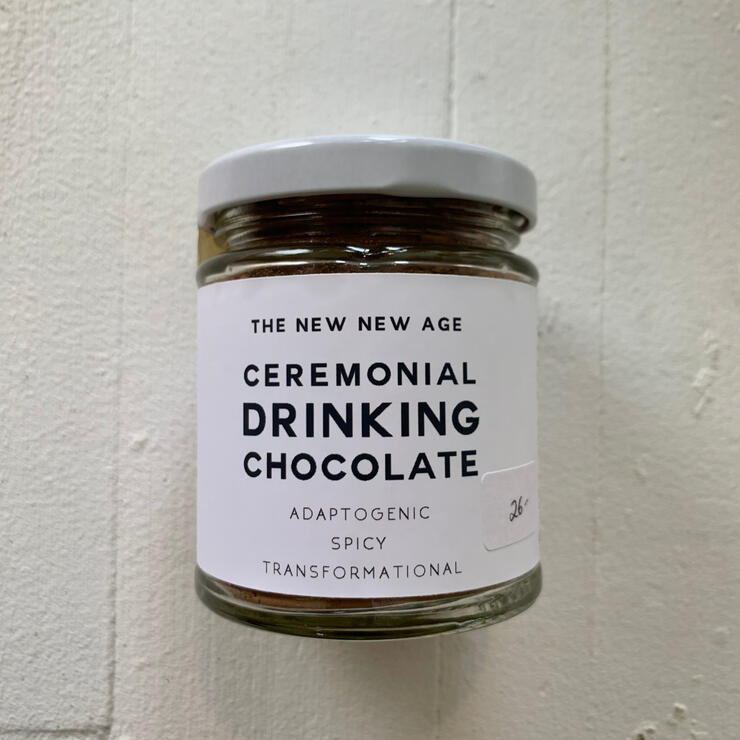 This rich, luscious drinking blend from The New New Age is not only delicious — it boasts wildcrafted herbs and spices that will energize, invigorate and uplift the drinker. 
For stockings
Bits, bobs, and knickknacks to add true delight to any stocking!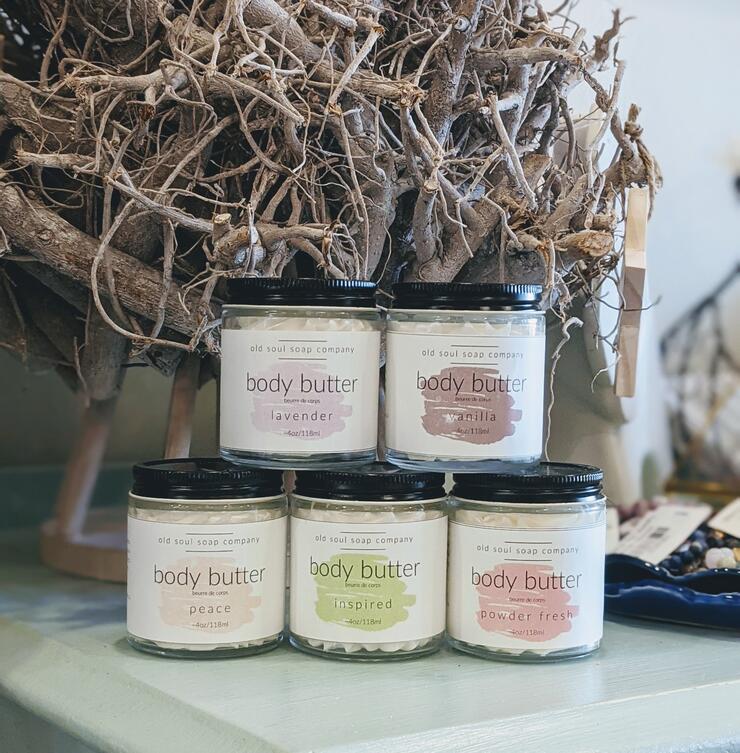 A handcrafted moisturizer containing shea butter, mango butter, coconut oil, and avocado oil. Perfect for anyone needing a bit of luxury this winter.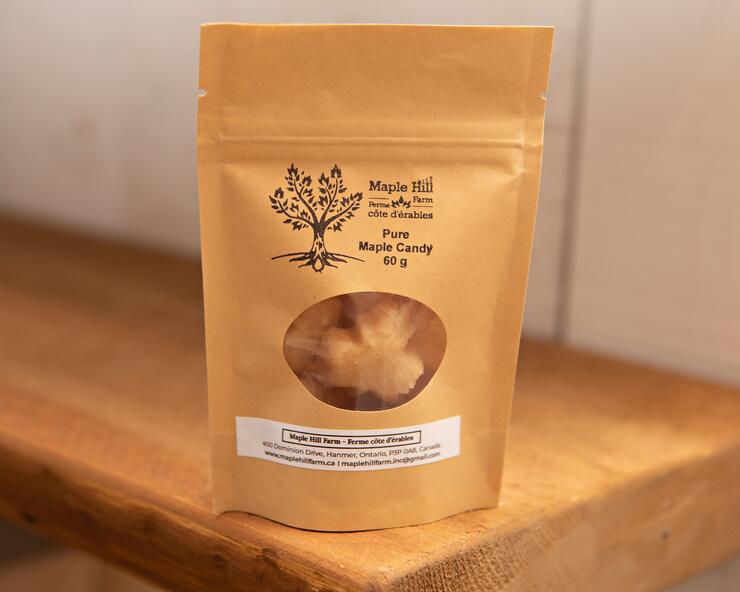 A Canadian classic, from local maple syrup makers Maple Hill Farm. Grab a couple (or a handful) for yourself, too!
Maple Hill Farm, $5
Call ahead for their seasonal hours to visit the farm or visit them online.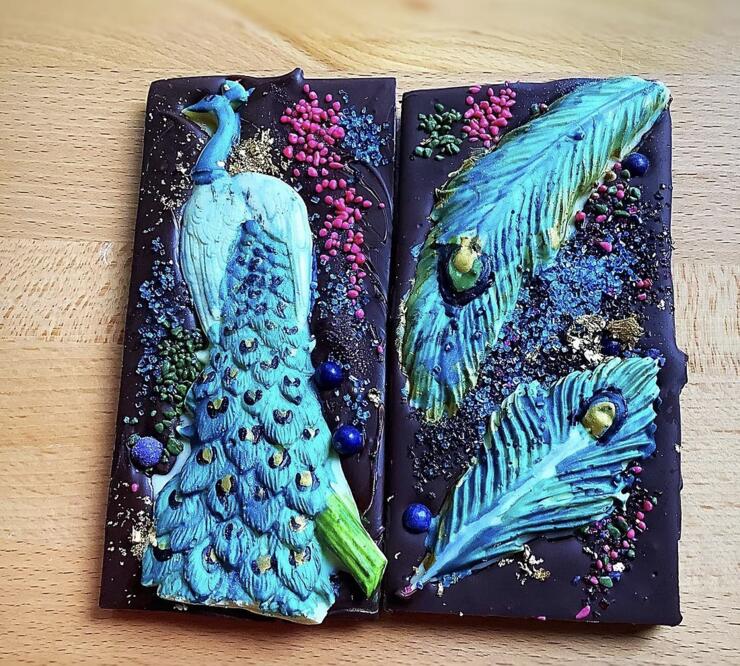 Saulteaux Ojibwe Kwe chocolatier Chef Tammy Maki makes delicious, visually stunning chocolates and bars. Proceeds from each sale are donated to the Indian Residential Survivors School Society. These artisan chocolates are made in small batches so shop early and stock up. 
Raven Rising, from $13.95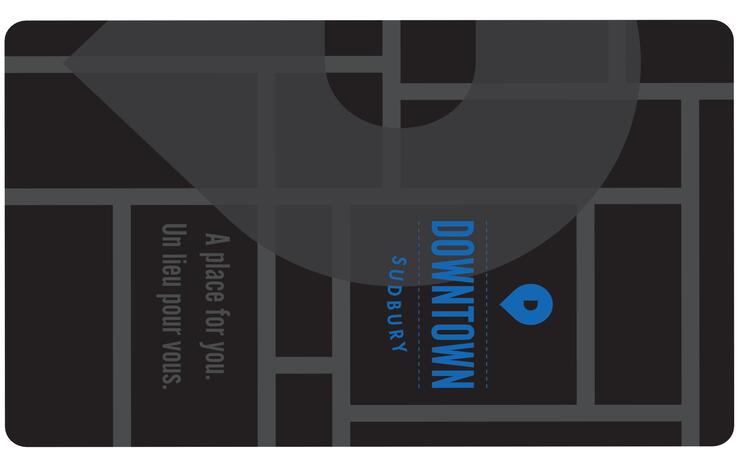 Not sure what to get for a special person (or two) on your list? A Downtown Sudbury gift card can be purchased in any denomination, and redeemed at multiple downtown businesses, making it a great way to support local this holiday season. 
Grab a gift card online and get ready to shop in person, at more than 40 Sudbury locations! 

Are we missing your favourite Sudbury shop or product? Email us at info@nothernontario.travel