Sudbury's Guide to Vegan Restaurants
Dining out as a vegan doesn't have to be a challenge. There are several restaurants in Sudbury offering tasty plant-based eats. Even though there are no animal products (no meat, dairy, or eggs), you can still enjoy a flavourful and delicious meal. Both omnivores and herbivores will savour their meals at these vegan and vegetarian-friendly eateries.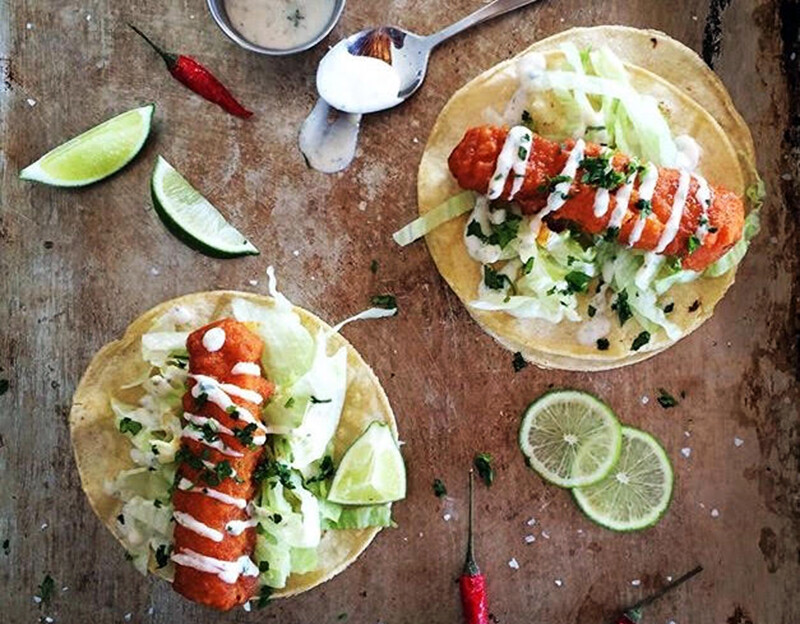 (582 Kathleeen Street)
Sudbury's first vegan restaurant, Tucos Taco Lounge is a tapas bar serving Mexican and Central American cuisine gone plant-based. On the menu, you'll find creative takes on old favourites. The "Cesar Chavez Taco" has maple tamari, tempeh (fermented soy protein), pico de gallo, and coconut bacon, topped with a Caesar dressed crema. "The Good Mac 'N Cheese" pairs this classic comfort food with the burrito, wrapping up that cheesy goodness in a tortilla. There are more traditional dishes, such as sopas (corn tortillas filled with refried beans, cabbage, pico de gallo, guacamole, pickled onions, and crema) and tamales (corn husk wrapped steamed masa with seasonal fillings). Whether you feel like nachos, quesadillas, chili, or churros, Tucos Taco Lounge has something for every taste.
(194 Elgin Street)
Located in downtown Sudbury, The Laughing Buddha is a vegan-friendly establishment with several vegetarian menu choices that can be made vegan. There are vegetarian sandwiches, salads, pizzas, vegan soups, and a hummus platter. If you're thinking about ordering a pizza, the restaurant can substitute vegan cheese in place of the mozzarella. Try the "Veggie Buddha" pizza, with spicy eggplant, mushrooms, red onions, green peppers, garlic, green and black olives, and Italian spices. There's also a falafel wrap and the "Viva Las Bananas" sandwich, comprised of peanut butter and banana grilled on ancient grain bread. Almond milk is available for your coffee. You can enjoy your meal on the spacious and secluded patio, and there's live music and special events on occasion. To top it all off, there's an extensive beer list with brews from around the world.
(206 Elgin Street)
Also in downtown Sudbury, the Townehouse Tavern is a burger joint with vegetarian and vegan options on the menu. The beet and hemp burger is a blend of beets, hemp seed, cashews, brown rice, and lentils. You can make the nachos vegan by leaving off the cheese and adding the beet and hemp crumble on top. There's even a vegan version of poutine with vegetarian gravy and plant-based cheese. Live music happens seven nights a week, so you can always enjoy your meal with some musical entertainment.
(587 Kathleen Street)
Sudbury's first vegan bakery, Beards Bakery and Coffee Bar opened in October 2016. Their treats are made without dairy and eggs, and they're served alongside strong brews by Propellor Coffee and Old Rock Roastery. You'll find baked goods like cookies, cookie sandwiches, scones (sweet and savoury), cupcakes, pie, bars, donuts, muffins, and cinnamon buns on the weekends. Whether you're a fan of coffee or sweets (or both), treat yourself to a delectable dessert at Beards Bakery and Coffee Bar.