5 Reasons to Plan a Fly-in Fishing Trip with Kids
Four adults, three kids, two tons of gear (well, not quite) and one big yellow plane. We did a fly-in fishing trip to an outpost camp at Irene Lake and we had a blast.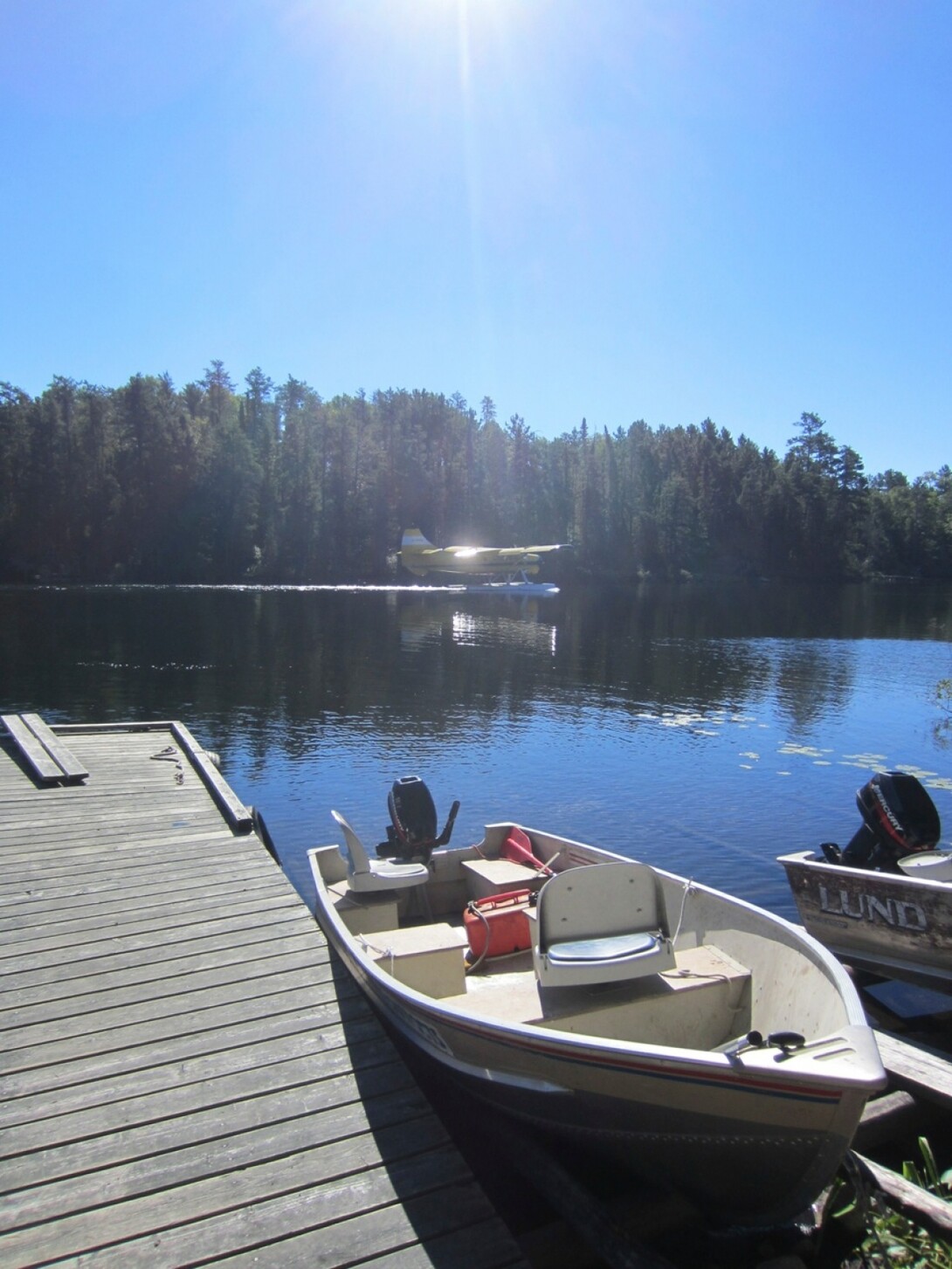 Back when we were in our twenties and thirties, before we were married and had kids, the grown-ups lived and worked in Ignace, in the heart of Northwest Ontario, about 250 km west of Thunder Bay. Fast-forward a decade and now there's one family in North Bay with two kids aged 3 and 5, and one family in Thunder Bay with a five-year-old. So when it came time to plan a trip together, we decided to return to our old stomping grounds. We got in touch with our friends Brad and Karen Greaves of Ignace Outposts and booked a trip to beautiful Irene Lake, a 15-minute flight south of Ignace, and headed out for three days and nights of R&R at our own personal beach cabin.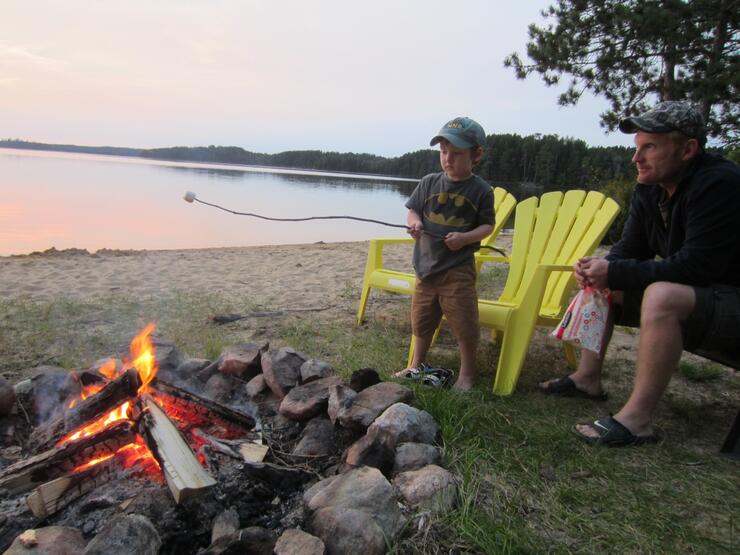 We had so much fun, and here's why:
1. The plane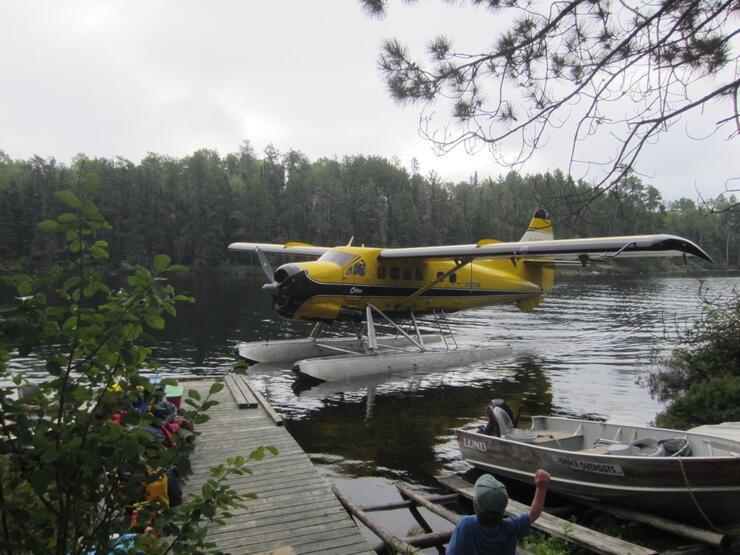 No doubt about it, boarding an Otter float plane to take you to a lake where the roads don't go is just cool. The kids were beyond thrilled, and our über-experienced pilot Randy was great: five-year-old #1 got to sit in the copilot seat on the way in, and five-year-old #2 copiloted on the trip out. It's only a 15-minute hop from the seaplane base in Ignace to the cabin dock on Irene Lake, but you get a great bird's-eye view of the northern quilt of lakes, ponds, rocks and trees no matter where you sit.
2. The fishing

Irene is home to lots of big healthy walleye, pike, smallmouth bass, lake trout and white fish. Thanks to the kids' limited attention spans, we didn't actually fish from the boats all that much, but the guys did easily land three lake trout (3lb, 4lb and 5lb), and that fed us for two fantastic dinners. Fishing for frisky little smallmouth bass from the dock was also a hit.
3. The peace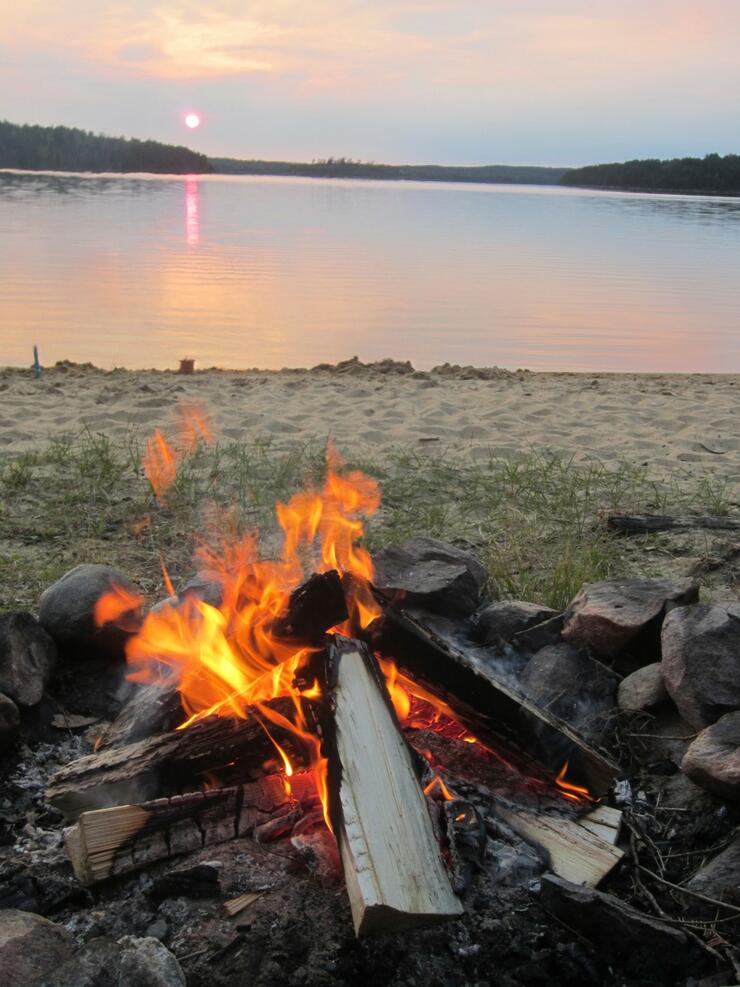 In the backcountry there are times when it's so utterly tranquil you can practically feel your brain soaking in the gentle sounds of wind and waves. No vehicles, no pollution, no cell service or wi-fi or Dora the Explorer. There were other people at another fly-in camp up the lake, but really, we felt like we had the place to ourselves. And sure, the kids did their best to shatter the quiet sometimes, but all in all it was a mellow trip, especially in pjs around the campfire as the sun went down.
4. The beach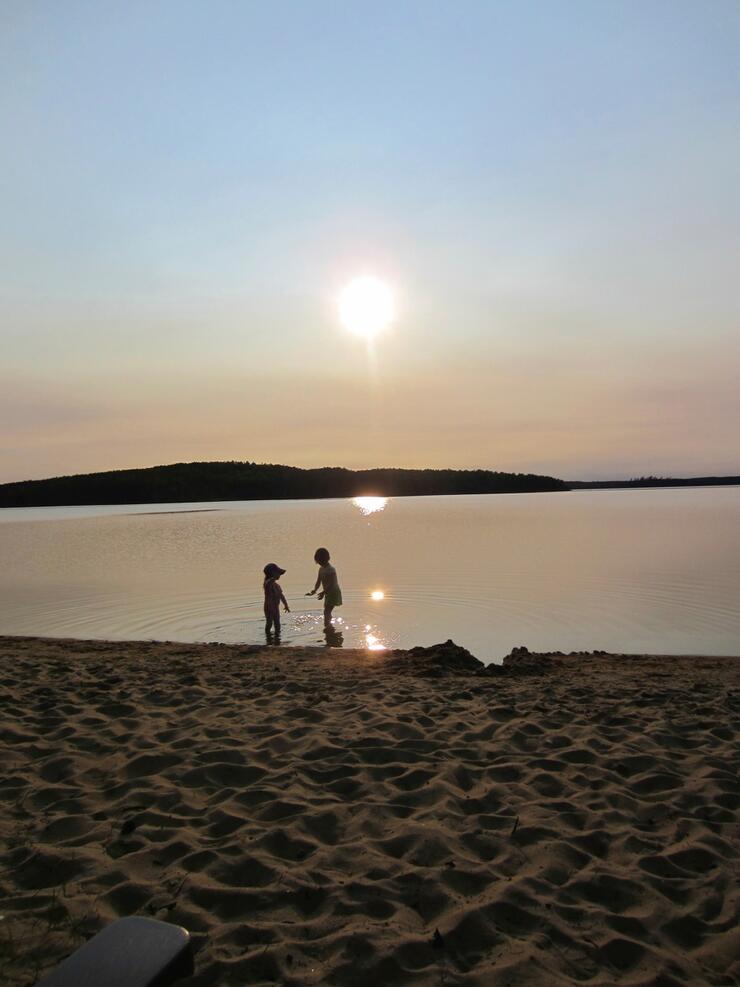 Our two-bedroom cabin (outfitted with a shower with hot water and a composting toilet, by the way) was right on a gorgeous, pristine white sand beach. The super-clear water is shallow for a ways so it was ideal for little swimmers and we spent endless hours playing, splashing, building sandcastles and running obstacle courses made with driftwood and big rocks. On our last night we fired up the sauna and dashed from the blissful warmth to a chilly water fight in the lake and back again.
5. The variety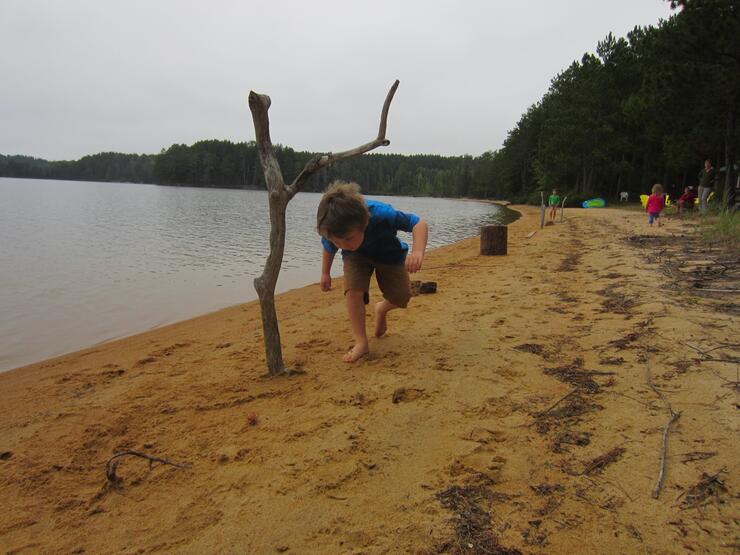 In between all the beach time we were out exploring on the water. One day we went to a beach at the north end of the lake that's obviously been a favourite destination for hundreds of years because we found stone and pottery fragments along the sandy shoreline. We roasted smokies and hot dogs at a large open campfire site surrounded by tall red pines. Another afternoon we boated up a twisty river to Little Gull Lake to roam around one of the rocky islands and pick a few late blueberries. There are also two kayaks and a bocce ball set that we broke out while keeping an ear out for the droning that meant our plane was on its way to pick us up. We were sorry to leave…but we brought back a million memories we'll talk about for years.
Learn more about fishing opportunities in Northwest Ontario: