The 5 Best Family-Friendly Hikes Near Thunder Bay
Discover these incredibly scenic nature trails around the city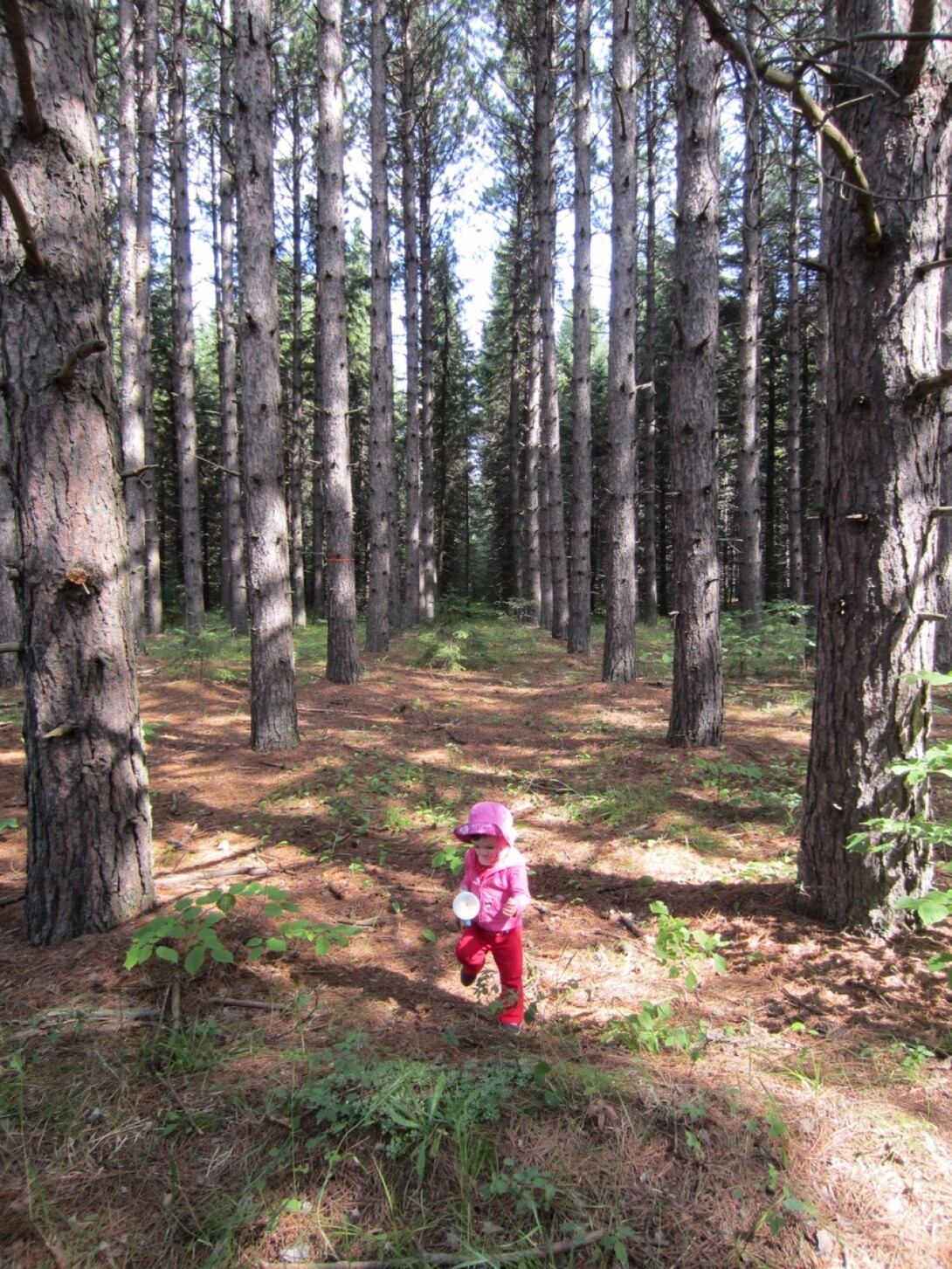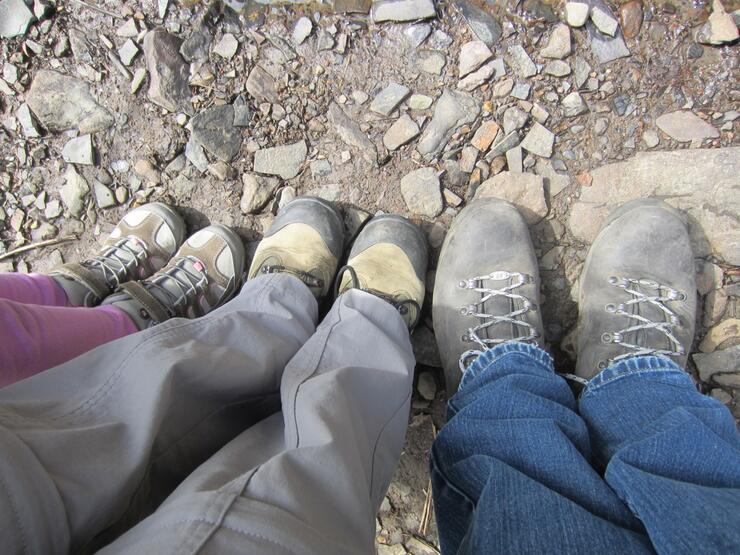 I posted a picture of our family of three's hiking boots on Facebook, with the caption "Happy trails… well, sometimes happy trails with a significant amount of whining and negotiating." It got a lot of 'likes' from the families in my feed. Hiking with kids can involve a fair amount of granola bar bribery—and yet we persist, in the hopes of infusing their little brain cells with the natural beauty of the northwest. Here are a few favourite family-friendly hikes and walks around southern and western Thunder Bay.  
1. Pigeon River Provincial Park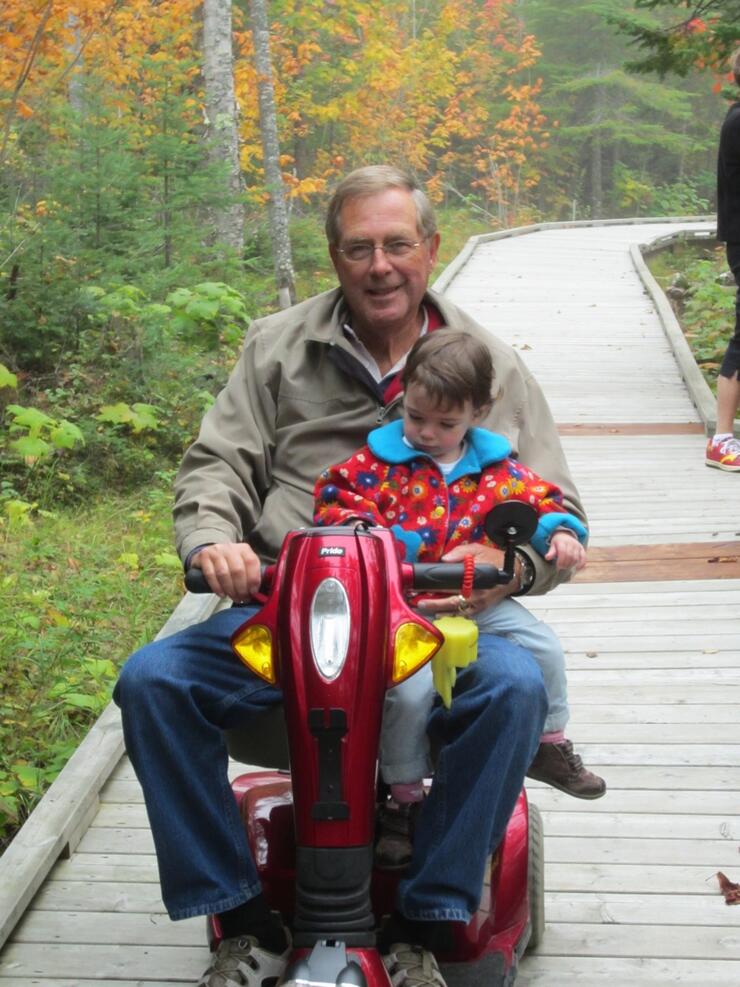 If you've got a stroller or a toddler, the Boardwalk Trail at Pigeon River Provincial Park, just north of the US border on Hwy 61, is for you. The boardwalk is about 400 m long each way and winds through the boreal forest to a sheltered bay on Lake Superior, with thoughtfully done info plaques about the area along the way and lots of rocks and driftwood on the beach. For older kids, try the High Falls trail, a 2-km loop. There are some steep sections, but the view of the 28-m waterfall is pretty darn cool.
2. Cedar Falls Conservation Area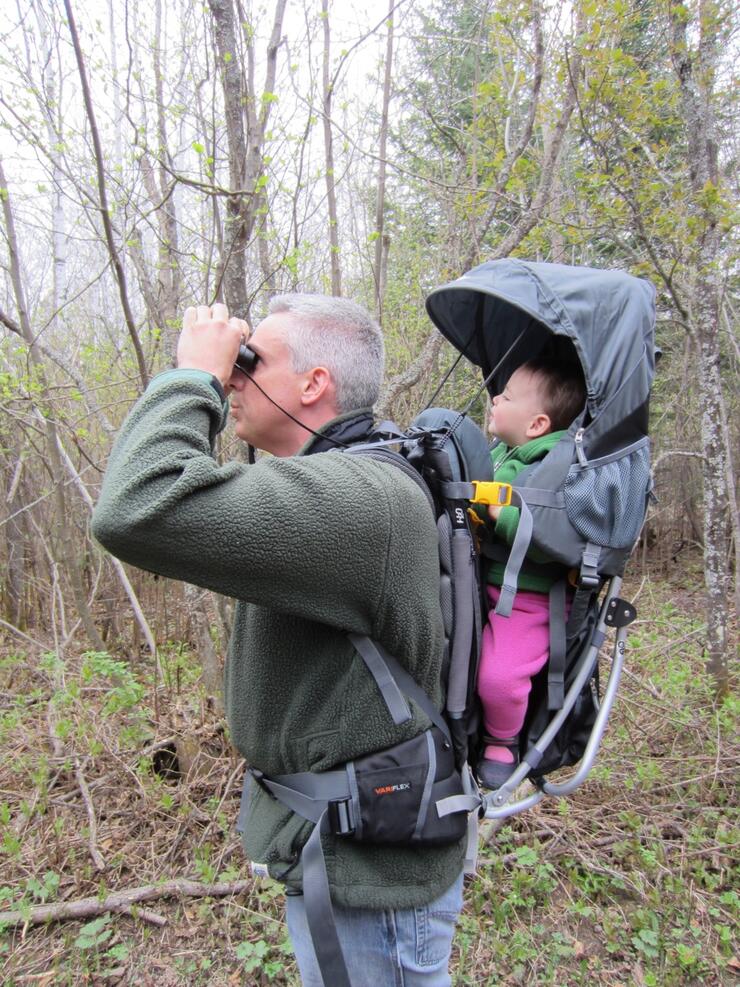 Located near Kakabeka Falls to the west of Thunder Bay, Cedar Falls Conservation Area has a well-marked and well-maintained 1-km in-and-out trail to the pretty falls. There are several staircases, and the falls are not fenced. If you've got any little anglers, it's a popular spot for rainbow or speckled trout fishing in season.  
3. Cowan Park
Cowan Park is a municipal nature park tucked into the foothills of the Nor'Wester mountain range at the south end of the city. Park at the end of Coppin Road (respect the "no parking" area), look to the right and follow the small blue and white Cowan Park signs to a beaver pond fringed with red pines and a backdrop of Fox Mountain. The loop trail is a few hundred metres long and just rugged enough to feel like a "real" hike.
4. Pennock Creek Trail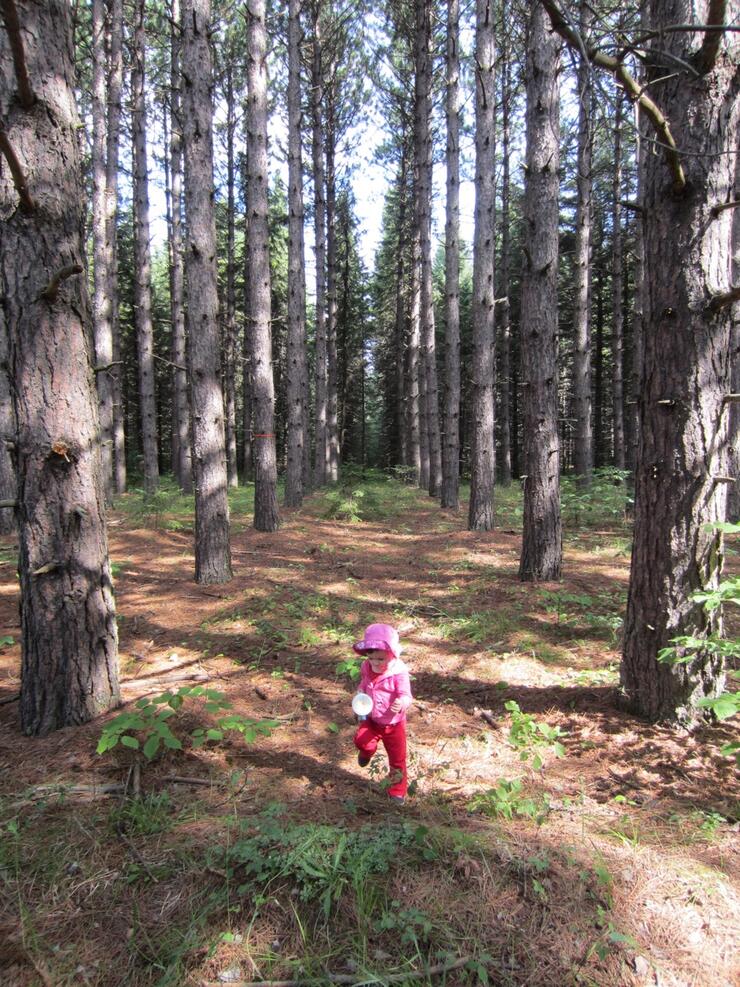 Known locally as the "MNR Tree Farm," this green space with lots of trees is on the 20th Sideroad just outside city limits and is open to the public. It has a grid of flat trails if you simply want a stroll, and a slightly hillier route around Pennock Creek that's marked by green and white signs. One highlight: coming across the butterfly sculpture in a meadow. Although it's not an off-leash area, be prepared to see many off-leash dogs.
5. Picnic Point
The short and scenic Picnic Point trail packs a lot in: mountain ash and conifer trees, wildflowers and ferns, coastal views and a rocky point jutting out onto Sturgeon Bay and Mink Bay on Lake Superior. Head to the Mink Mountain area Bay (which also has cabins for rent), about 45 km south of Thunder Bay and park at the end of Island Avenue. The narrow trail is 450 m, one way, and has rugged spots, including a steep section with a rope railing. The point itself has glorious views and crashing waves but is not fenced, so save it for a dry day (and for kids who can be trusted not to take a leap into the wild blue yonder!)