Winter Riding In Ontario With Bear Claw Tours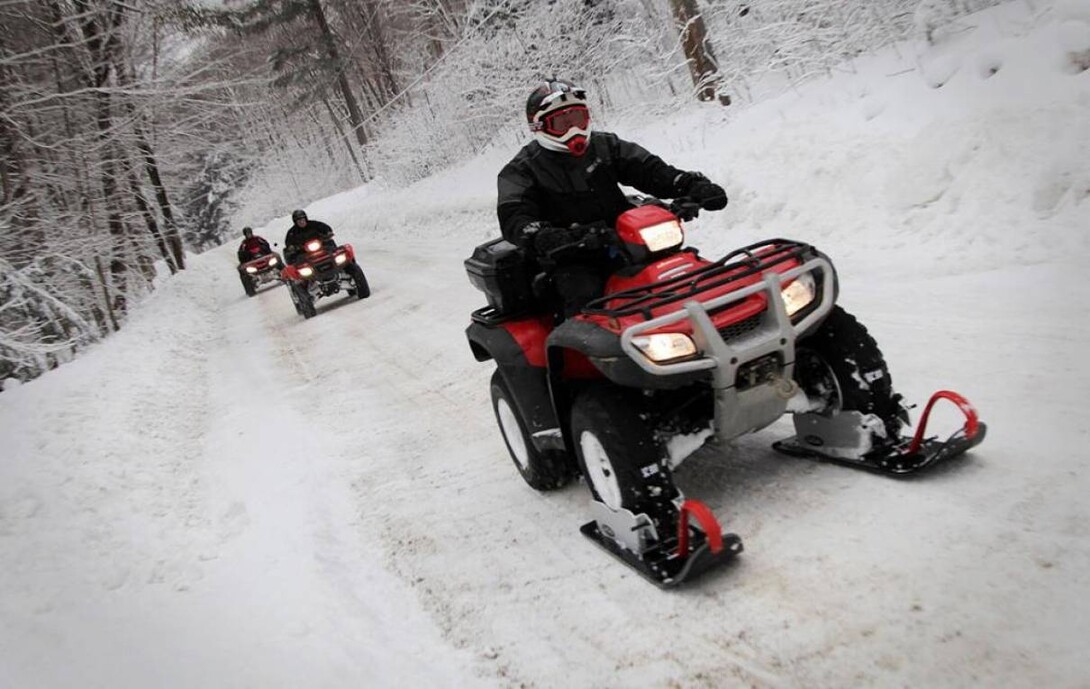 It's not often we strap on all our winter gear and ride ATVs in the snow, but when the opportunity presented itself to visit with Andrew Ryeland of Bear Claw Tours and make some tracks near his home base of Parry Sound, Ontario, we couldn't pass it up.
Fortunately, Parry Sound is just a short two-hour drive north of Toronto on major highways, so we arrived bright and early to take full advantage of the February sunlight. Ryeland, who is also the president of ATV Ontario, knows this area better than just about anybody, so we wanted to soak up as much of his knowledge as possible.