5 Reasons Why Muskoka is Worth the Drive to Canada
How to customize your trip and experience some of the most picturesque and thrilling riding in Ontario's motorcycle playground.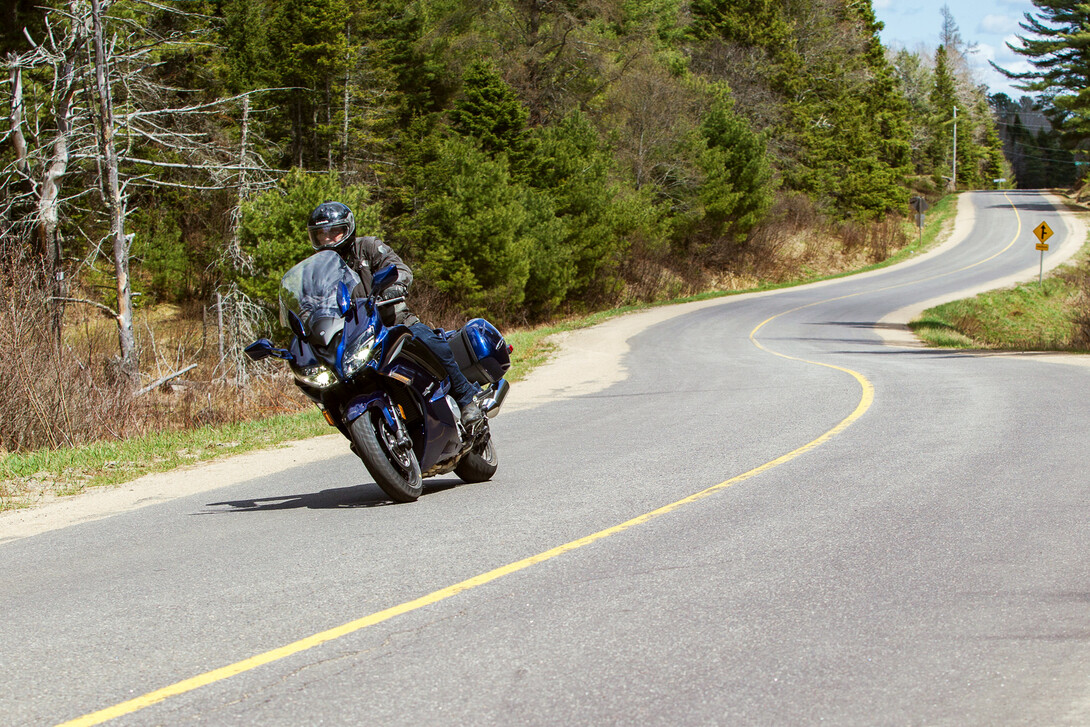 It's time to roll that bike out of the garage and start planning for your next motorcycle adventure this summer.
Motorcycle season is upon us. Time to get out there and ride. But where to go? You've ridden all the best routes around where you live, so maybe this is the year you venture across the border for an adventure on the famed motorcycle roads of Ontario, Canada. Head north and you're sure to find something new—you may even meet some Canucks who you'll later call lifelong friends. Anything is possible, and a lot of the time, the fun starts in the motorcycle playground known as Muskoka.
First things first, let's clear up what Muskoka really is. No, it's not just one town or city, and no it's not called the "Muskokas" (locals will be quick to correct you). Muskoka is a collection of wonderful towns that together make up the most popular cottage country area in Ontario. With over 1,600 lakes, thousands of acres of green forest, and lots of great restaurants and places to stay, it's no wonder everyone wants to be here.
But best of all, it's home to and hundreds of miles of great roads for motorcycling. Like an owner of a cellar full of fine wines, or an art collection that you just love to show off, riders in Ontario are proud of the seriously great motorcycle roads in Muskoka. However, if you want to get technical, Muskoka is actually a municipality, spanning 25,000 square miles and hundreds of miles of great roads for riding.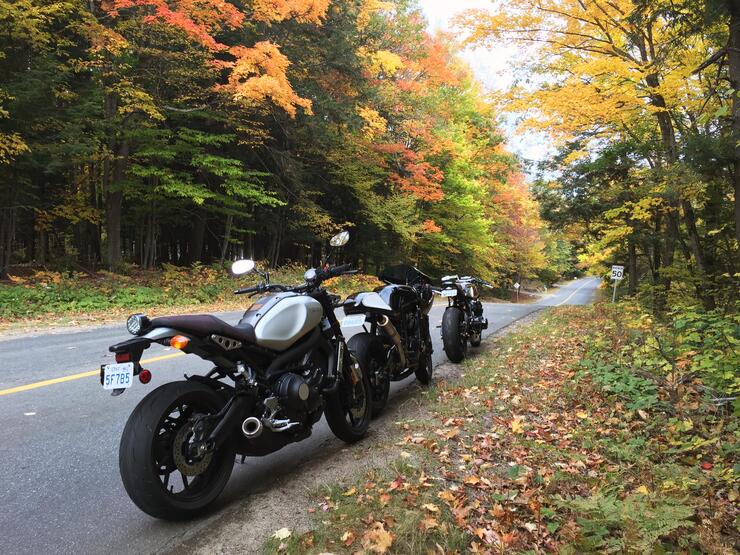 So why is Muskoka worth the drive? Here are five reasons:
1. Affordable
With the Canadian dollar in your favour, you can take advantage of everything being at a lower cost for you, from hotels, B&Bs, food and rentals. We're secretly jealous but also happy that we can show some outsiders more of our great land.
2. Accessible
Whether you're riding from New York or Michigan, each departure area is located three to six hours from Muskoka, depending on traffic. That's a very doable ride. If you're headed from Detroit or Buffalo, leave early or avoid rush hour times so you can bypass the Toronto traffic.
3. Customizable
No rider is the same or wants the same thing from a trip. Riding in the Muskoka area offers different ways to customize your trip depending on your ride style, skill level and what you want to get out of it. Check out these ideas: 
a. Ride, Rental or Trailer? If you don't want to ride across the border, consider trailering your bike, or you can also rent locally. Check out the motorcycle rental options in Ontario such as Mackie Harley-Davidson, located just east of Toronto.
b. Ride a Little or a Lot? Several routes have been created depending on how much you want to ride and explore. Take your pick from the Small Loop, Big Loop, or anything in between.
c. Explore or Try Something New? The Discover Muskoka tourism website offers many great ideas on things to do in the area, so you can plan your moto trip around another cool excursion. Maybe you like checking out waterfalls or want to give zip lining a try. From Provincial Parks to helicopter tours, watersports, and brewery tours, the area has a wide variety of things to do while on your motorcycle trip. Please ensure your bikes are parked for the day before enjoying any alcohol beverages, though! 
4. Eat Your Heart Out
With so many great places to eat in and around the Muskoka area, there is no shortage of food options for whatever may tickle your fancy. My honourable mention is 3 Guys and a Stove in Huntsville (the short ribs are to die for!). For additional meal and dining options, visit the dining section of the Discover Muskoka website, or check out Trip Advisor, Yelp or the good old-fashioned "ask a local" method.
5. Amazing Hospitality
Again, no shortage of options on where to stay and what to do. There are many hotel, B&B and camping options depending what type of moto trip you want to take, and there's always a friendly Canadian who is eager to help you plan your trip or give you suggestions on where to stay.
As someone who spends a good deal of time in the US, I've gotten to know what my American friends enjoy while vacationing. It's quite simple, really. You, my friend, enjoy great food, a good time, a nice ride, and at the end of a long day of doing whatever, a nice cold beverage on the patio. We bikers aren't complicated creatures; we enjoy things like the wide open road, a set of loud pipes, and good grub. The Muskoka area offers all this and so much more. The fresh, outdoorsy smell combined with roads winding through thick rock formations and lakes on either side of you make this such a unique place to ride in.
Make this your year to try something new and to experience something different. We welcome you to the land of the Great White North, and we promise that you won't be disappointed!
Click here for 5 tips on how to cross the Canadian border by motorcycle.