Escape the 400s – Ottawa and Countryside
The latest in our series delivering routes to take to avoid Ontario's soul-sucking 400-series highways. In this case, you definitely want to take the road less travelled...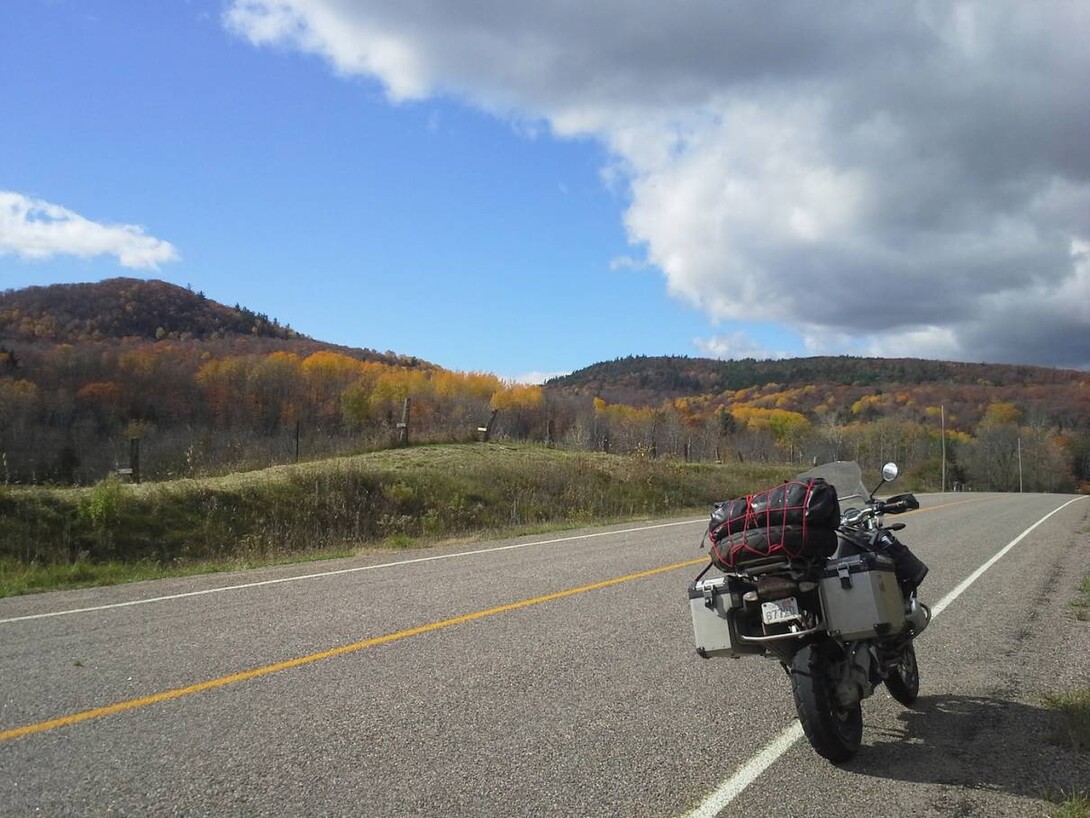 Motorcycling the 400-series highways sucks. It's the destroyer of delight, nihilistic ennui, a major headache. But the cure isn't far from reach. Peer over your handlebars and you can find it: a neurochemical dump of serotonin lies just off the beaten path. Ribbons of smooth asphalt have been strategically rolled out across the Ontario countryside. Complete with thrilling twisties, scenic roads that never seem to end, and a wealth of interesting destinations, these routes will have your soul singing again. There is a better way to get there—escaping the 400s is the first step.
The National Capital Region offers some truly fine riding. Between the Ottawa River, the Highlands, and Algonquin Park, there's no shortage of road, making it a hard call to come up with a definitive loop. So what I've done is flagged a couple of best in the region and provided some options to string a few of them together. There are routes to cross the river into Quebec but heading north into Quebec is a whole article unto itself… a book! 
Getting Around, In and Out and About 
First things first, lets start with getting out of town, or into as it were. Enjoy the ride right from the get-go! 
The Parkways
Scenery: 3 / 5
Road Quality: 5 / 5  
Technical Quality: 2.5 / 5
Crowds: 1 / 5
Intangibles: 3 / 5 (not being on the 417 is good enough!)
Ride Score 2.9 
The Parkways in Ottawa are a smartly laid out network of corridors that are gateways in and out of the NCR. They can get a bit congested during rush hour, but the good thing is that rush hour in Ottawa actually is only about an hour long. As with most parkways, they are designed as "pleasure roads" that offer scenic, wide open views and green spaces. With that said, I would likely never use "Don Valley Parkway" and "pleasure" in the same sentence.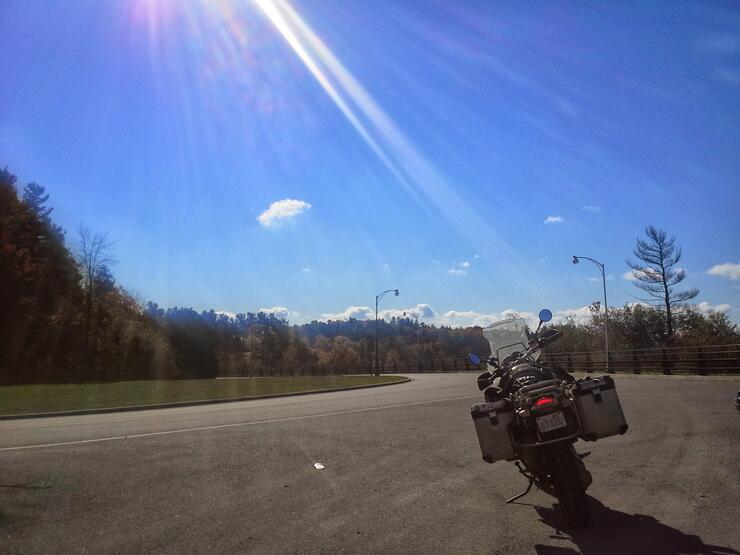 The parkways are under federal jurisdiction; the RCMP can provide secure routes for government officials, foreign dignitaries, etc. When they're not doing that, which is most of the time, they have a reputation for enforcing the Highway Traffic Act with an iron fist. Watch that speedo and enjoy the ride. Oh, and the Parkway is closed Sunday for pedestrian and foot traffic. Isn't that cool? They should close them for motorcycles… on demand! I can dream.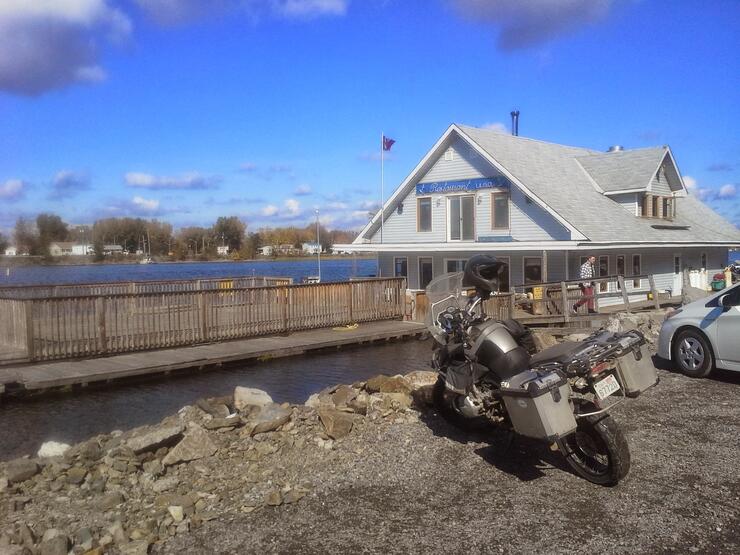 Bike Night
Well, it's not exactly touring, but the Rideau Carlton Raceway is just outside the city where stop-and-go, light-to-light traffic ends and concrete gives way to open road greenery. Take note of the change in smells, the very texture of the air seems to feel lighter as carbon monoxide emissions change to plant oxygen. Ah, the smell of vegetation and greenery. Corner stores from another time are a pleasant change from modern, cookie-cutter box stores and suburban gas stations. Alas, they do lurk a couple of concession roads over.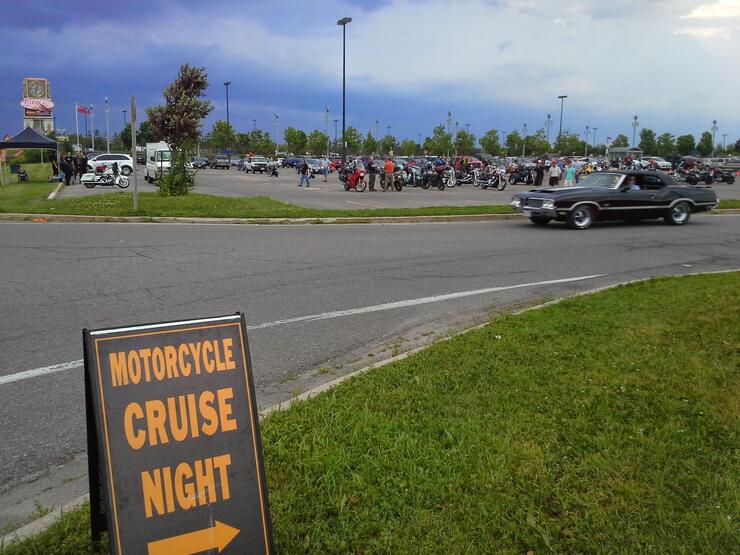 Down to Business, Let's Ride.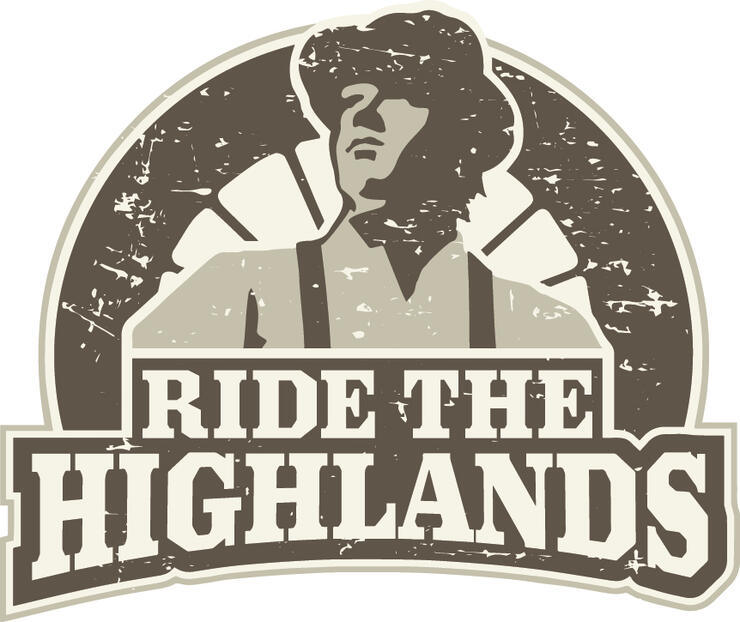 One of the things I like most about Ottawa is that you can be out of it in less than half an hour. I mean that in good way, like a "let's get some riding in" sort of way. Ottawa is in a river valley, so there are going to be some good roads hugging these rivers. As you go west and north, you are heading into Ride The Highlands territory. Once you get in the highlands you can pretty much close your eyes and spin around and wherever you end up pointing, go that way. You're more than likely to find a good road. Click on the Ride the Highlands logo to see all of the amazing motorcycle routes in the area.
There are so many great roads outside the NCR that it's difficult to pin down the definitive best of class route. With that, I'll point out a few stretches of road and some points of interest, then leave it up to you to put together a day trip or hit these roads touring as feeders in and out of the NCR. 
Highway 511 - Calabogie
Distance: 35.4 km
Scenery: 4 / 5
Road Quality: 4 / 5
Technical Quality: 4.5 / 5 
Crowds: 3 / 5
Intangibles: 4.5 / 5  
Ride Score: 4.0
Ask any rider in Ottawa where a good road is, and 511 will be the resounding response. 511 to Calabogie. Use March Road through Almonte as a waypoint. 
NOTE: Fuel up in Almonte...trust me, peace of mind. 
Munfords Restaurant is a popular pit stop for bikes in Calabogie, especially on weekends. I usually top up my fuel in Almonte. This area is a bit a gas station desert, depending on your fuel capacity. Even though I have a tanker of a 1200GSA, I usually leave things like fuel to the last minute as a means of inducing artificial stress. 
511. What can I say? Trust me, do it. It's a known place for riders on weekends, watch your speed.
Calabogie, Centennial Lake Road, Barry's Bay
Distance:136 km
Scenery: 5 / 5
Road Quality: 3 / 5
Technical Quality: 4 / 5
Crowds: 4.5 / 5 
Intangibles: 4 / 5 
Ride Score: 4.1
West of Calabogie, you are getting hemmed in by trees, the shoulders get a little less discernible, you get a slight feeling that you may even be lost, and it's not at all unpleasant. Head north along Centennial Lake Road (I missed it once and did get a bit disoriented), and the ride is nothing but outstanding. Some great turns, ups and downs, and a good time hugging the water.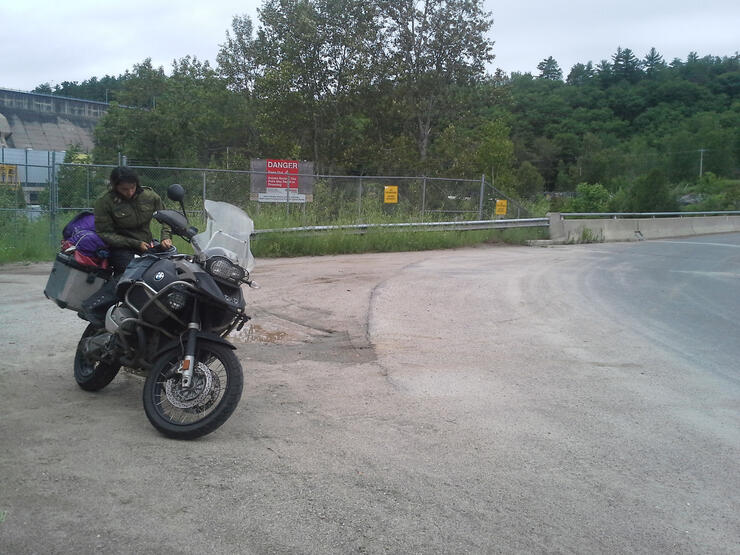 HWY 12, Westport
Distance: 60.7 km
Scenery: 4.5 / 5  
Road Quality: 4 / 5
Technical Quality: 4 / 5
Crowds: 4.5 / 5  
Intangibles: 4 / 5  
Ride Score: 4.2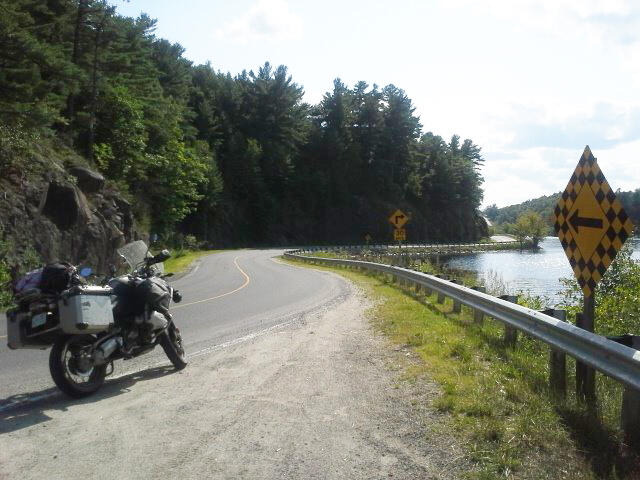 Another cautionary is that there is a decreasing radius turn hidden by the rock cut. What happens is you set up to flatten out the corner and have your line picked, then at the apex of your turn, you discover a guardrail. I often turn around and do sections of road like this over and over, just because. For those certain types of riders, just be aware. Pre-ride it first so you know how to set your turns up.
This is a great feeder route into the NCR, and for the more intrepid ADV rider there are a number of hardpack gravel roads that you can use to join these roads together. There are so many great roads in this area I am going to stick to a few key stretches that I have done a few times. 
Opeongo Road 
Distance: 51.6 km
Scenery: 4.5 / 5
Road Quality: 2.5 / 5
Technical Quality: 3 / 5
Crowds: 4 / 5  
Intangibles: 4 / 5 
Ride Score: 3.6 
There are some beautiful canted corners that have made me turn around and do them again because a four-wheeled cage destroyed my groove. There are sections that put you in that nihilo road-eating mode, your focus is complete, in your mind you have already completed the corner ahead of you. More northward, as you near Wilno, the chip and tar is a bit tired and beaten down and it gets a bit rougher, but there is some very cool elevation. I've scored it a little lower for road quality for the sake of readership, even though my GS gobbles up bumps and potholes like Tic-Tacs.
Ottawa River
Distance:  218 km
Scenery: 3 / 5 
Road Quality: 4 / 5
Technical Quality: 2.5 / 5
Crowds: 2 / 5 
Intangibles: 4 / 5
Ride Score: 3.2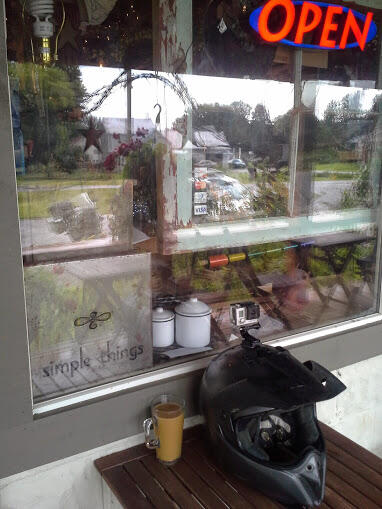 When heading into Ottawa, if you have the time, avoid the Trans-Canada. This stretch of road is tedious to mind-numbing, best described as lebenschmerz, or life pain. The extra time you spend on the road less-traveled will add something to your life, as opposed to feeling trapped inside your helmet with no way out.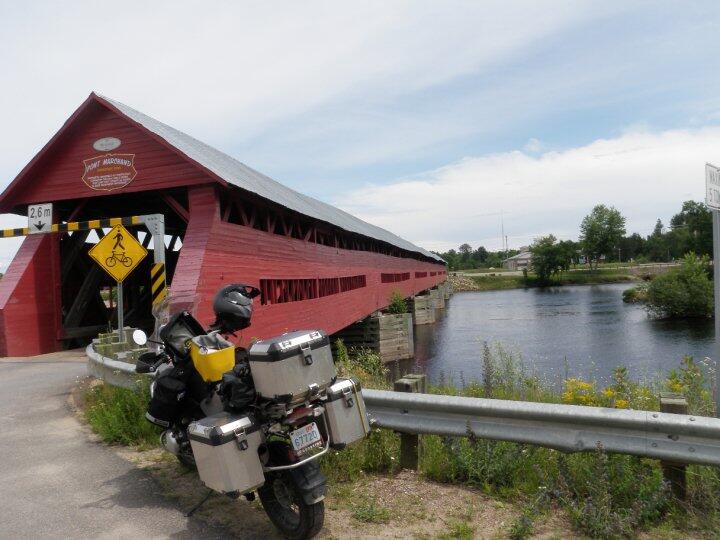 You can crisscross the Ottawa River into Quebec and back again. I like to take the ferry at Quoyon on either approach, as it's a pleasant diversion and adds a modicum of adventure to the ride. If you decide to approach Ottawa on the Quebec side, veer to the right to Aylmer along the river and avoid the inevitable traffic you will encounter on either side.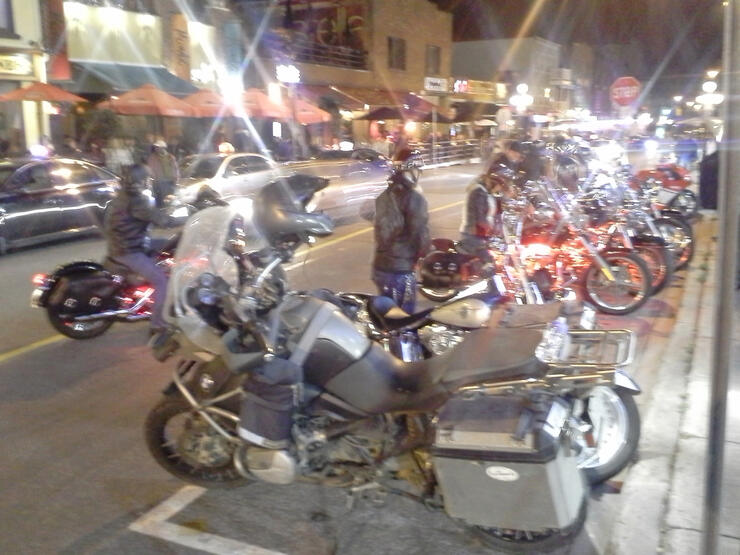 There are piles of secondaries that you can weave together to get back. I haven't even touched on off-road riding! Huge hardwood forests, make for lush summer forests that make way for a pageantry of spectacular fall colours, it's on fire. Roads twist, situational awareness goes up a notch. 
Get off the 400s, just stay away from them if you can. There's an indiscernible transition from urban to rural where straight and flat lines morph into farmers' fields, turns and elevation, trees and lakes. The decreasing radius and increasing tempo of turns changes from an existentialist hobo on a scenic tour to a road-eating state of mind where time disappears altogether. That beautiful feeling of losing yourself to the road. The hum of your engine is your mantra, om padmi hummmm. Voila! Serotonin and plenty of it…
For more on the area:
Motorcycle Tripping in and Around Ottawa 
Riding the Rideau Part Two—A Motorcycle Journey Into Canada's Past Continues
Doin' the Calabogie Boogie—One of Ontario's Best-Kept Secrets 
Is This Ontario's Best Riding Road?
Hightailing It in the Highlands—"Fleeing the Police" on the Calabogie Road