Ontario Motorcycle Adventure Tourer Visits Final Resting Place of Hockey Legend Bill Barilko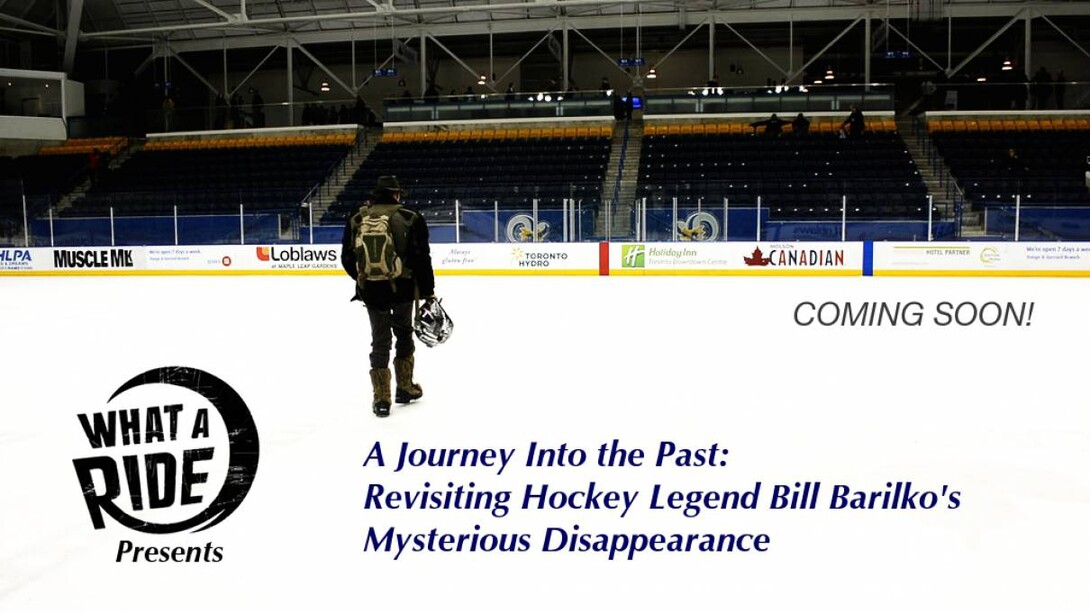 There is the music and there is the myth… known as Bashin' Bill Barilko, the 24 year-old defenceman for the Toronto Maple Leafs conjures up both memory and nostalgia among many Canadians of a certain vintage. But, his story remains poignant and fascinating for people of all ages, whether they be hockey fans, students of history, aviation enthusiasts or, well, just plain Canadian.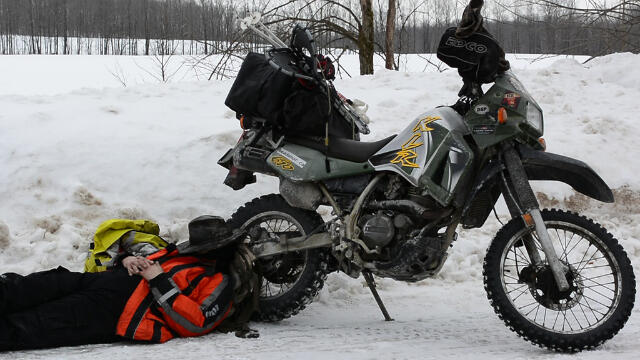 Hailing from Timmins, Ontario, from an early age Bill Barilko dreamed of one day making it to what Tom Cochrane described simply as 'the big league'. More specifically, Barilko dreamed of playing for the Toronto Maple Leafs, and that is exactly what he did. Admired for his tough, athletic style, he was called up from the minors in '47 and distinguished himself in the NHL, where he was part of what would become the first real dynasty in league history. Between 1946 and 1951, the Leafs won four Stanley Cups in five seasons.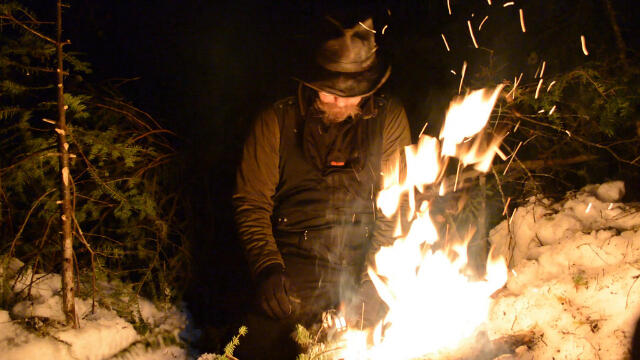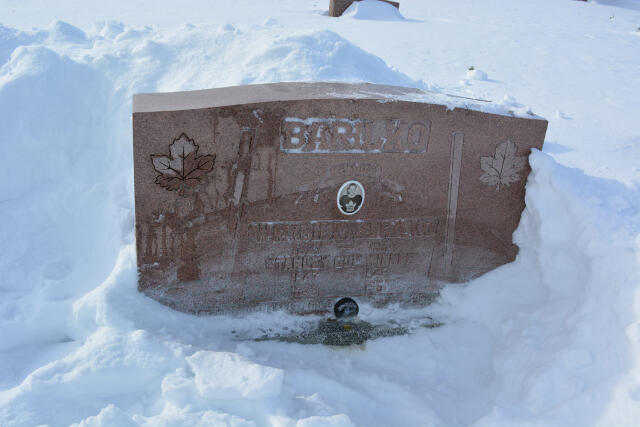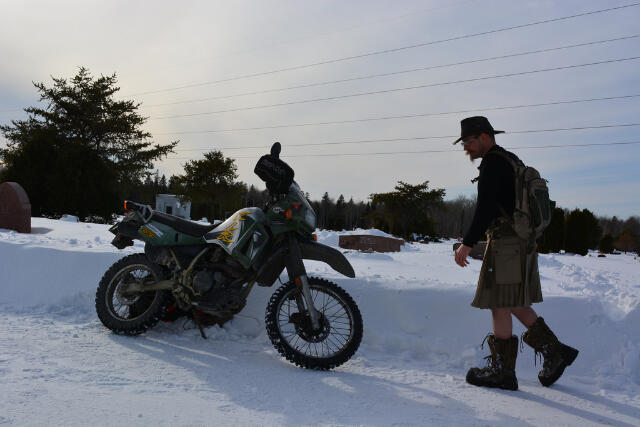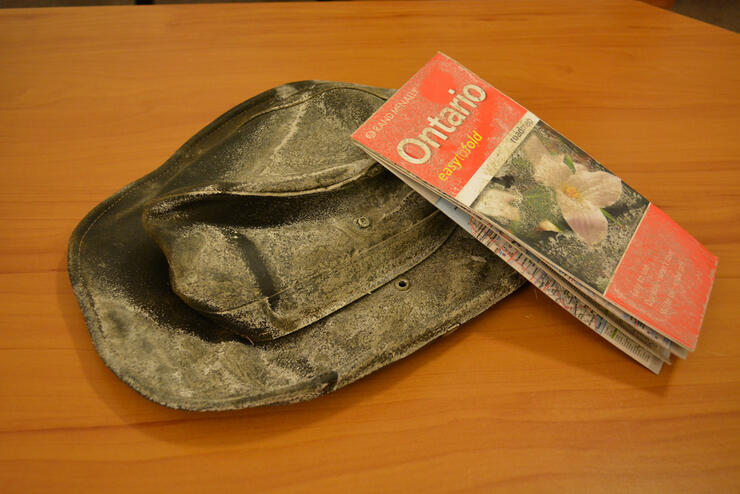 But Barilko's story ended in tragedy and mystery—during the Summer of 1951, he was on his way back from a fishing trip in James Bay with a pilot friend when his plane vanished. For 11 long years, and despite the largest rescue mission in Canadian aviation history up to that point, no one knew what had happened. It wasn't until 1962 that the crash remains were finally discovered randomly by a civilian pilot.
For Oliver Solaro, aka Brokentooth, the challenges of adventure have never been a problem. But for whatever reason, visiting Bill Barilko's crash site has always held a special allure for him...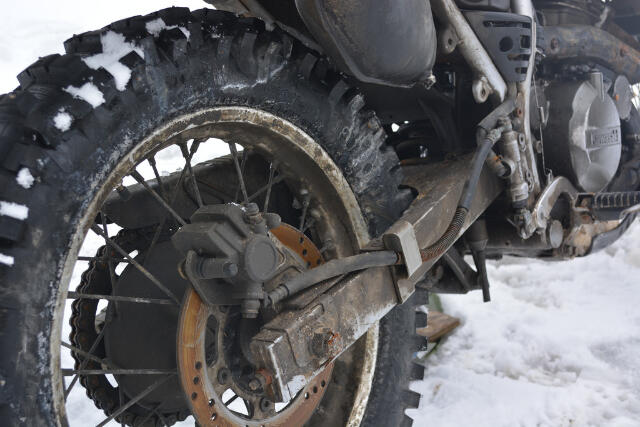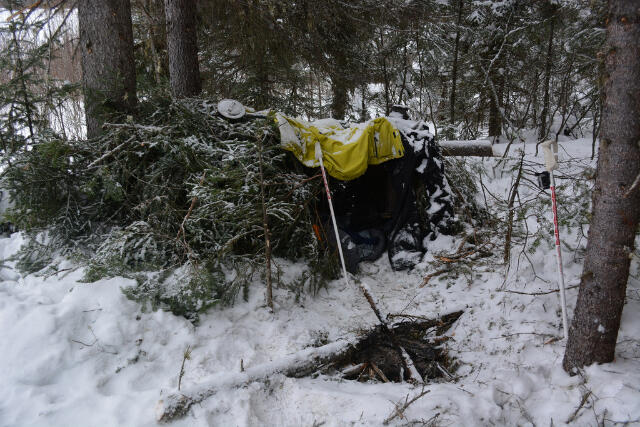 In February of 2014, Brokentooth decided that it was finally time to make his long-awaited motorcycle pilgrimage to the gravesite of famed hockey legend Bill Barilko. It was a journey not without obstacles, challenges or doubts, but ultimately, it turned out to be truly a journey worth remembering.
A brief teaser: